Six New, Delicious Restaurants in Raleigh, N.C.
Wednesday, April 11, 2018, 6pm by Tabletop Media Group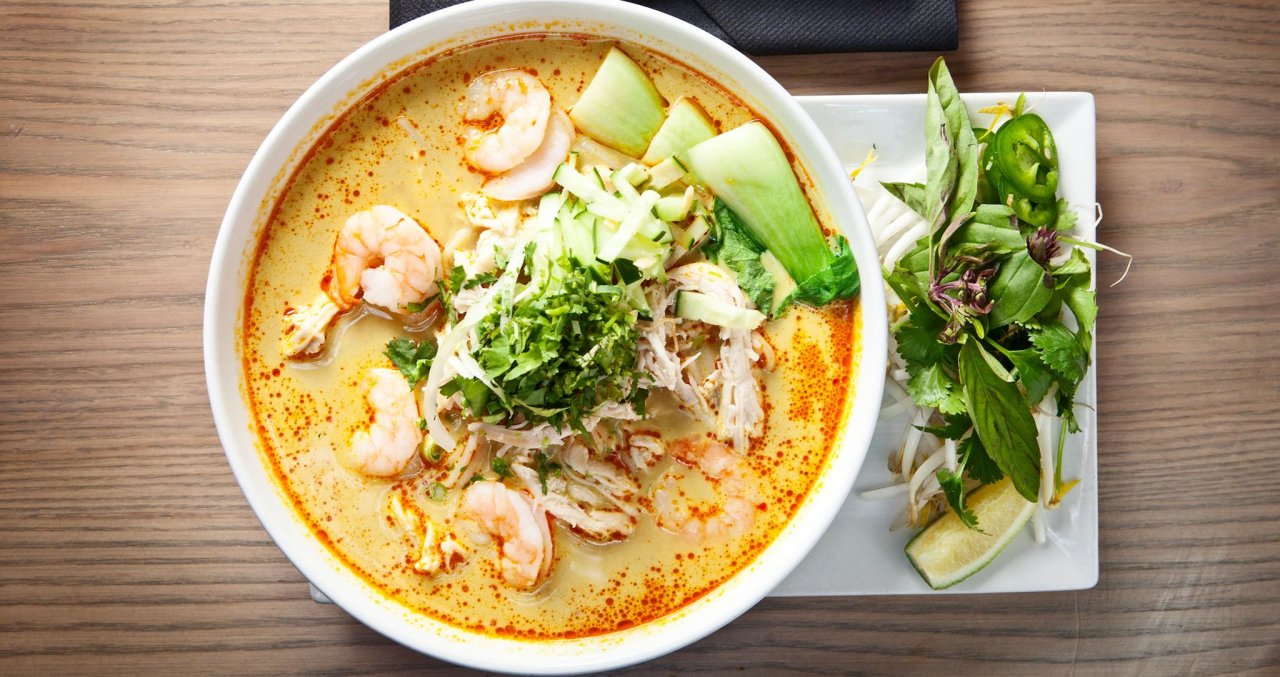 From bowls of steamy ramen to breakfast tacos, stay in the know and try these six recently-opened and new restaurants in the City of Oaks. How many have you tried, foodies?
 
Downtown Raleigh's new Japanese restaurant offers made-from-scratch ramen and izakaya. Pull up a seat at the bar and watch as the chefs pour warm, savory broths like miso and shoyu over steamy noodles. In the evening, head upstairs for small plates like the vegetarian steamed buns, chicken karaage and shrimp yakimono (skewers), best enjoyed in the company of friends. Pro tip: order one of Tonbo's adult slushies—a new special is featured every day.
Pay a visit to North Hills' new restaurant, CO (pictured in header). Located at the AC Hotel Raleigh North Hills, CO is a hot spot for a night out or perfect place to grab a weekday lunch. Kick off your meal with an order of the pork and ginger gyoza or spicy crab rangoons with Thai sweet chili sauce for dipping. Pad Thai, spicy udon and Thai green curry are just a few noodle options from the menu, and don't miss the kung fu crunch sushi roll with salmon, avocado and cream cheese topped with spicy tuna, unagi sauce, spicy aioli and tempura flakes.
Catch a flick, drink a local beer and chow down on some grub at Alamo Drafthouse Cinema. Alamo is focused on film but also boasts a delicious, full menu. Indulge in offerings prepared from scratch like the banh mi hot dog and Brussels sprout, bacon and goat cheese pizza. Plus, there's a vegan menu with fantastic options like the crispy Buffalo cauliflower and curry chickpea salad.
Order to your seat while you watch your movie or dine in Video Vortex. Video Vortex is Alamo's unique bar and store featuring the food; indoor and outdoor seating; 48 taps; 75,000 DVD, Blu-ray and VHS titles to rent for free (you can also claim one of the giant VHS cassette tables and pop in a VHS to watch there); film collectibles and toys; Mondo and Death Waltz soundtrack vinyl LPs (listening station available); board games (some of which you can play there); movie T-shirts; and crowlers to go.
The Pizza Times recently joined downtown Raleigh on Wilmington St. as part of The Times Family—also including Raleigh Times Bar and Morning Times, which are directly around the corner. Serving up pizza by the pie and by the slice and open from 11am-midnight (take-out only), satisfy your pizza cravings from lunch to late night. Although they don't have seating, you can snag a spot to sit in Exchange or Market Plaza or along Fayetteville Street during the warmer months—soak in the sunshine and devour that delicious pie. Daily lunch specials are available Mon.-Fri., 11am-4pm, for just $7!
Chronic Tacos
With a new location on Falls of Neuse Rd., Chronic Tacos is dishing out fresh tacos, burritos, tostada bowls, quesadillas and more. Choose from a variety of proteins like slow-cooked pork, beer-battered fish and marinated, grilled chicken. For dessert, try the churro bites! In the mornings, we highly recommend ordering the breakfast tacos with chorizo or bacon for a tasty start to your day.
Indian fast food for the win! For those on the go, Pastries n Chaat offers a delicious, quick lunch or dinner solution. Try the chicken katti roll lunch special or an Indian pizza. You can also pick up a family pack to go, which comes with an appetizer, bread, curry, biriyani and dessert. We highly recommend ordering a cake or pastry for a sweet ending to your meal, which are made from scratch in Pastries n Chaat's bakery.
Comments