Six of the Best New Restaurants in Raleigh, N.C.
Friday, December 08, 2017, 8am by Tabletop Media Group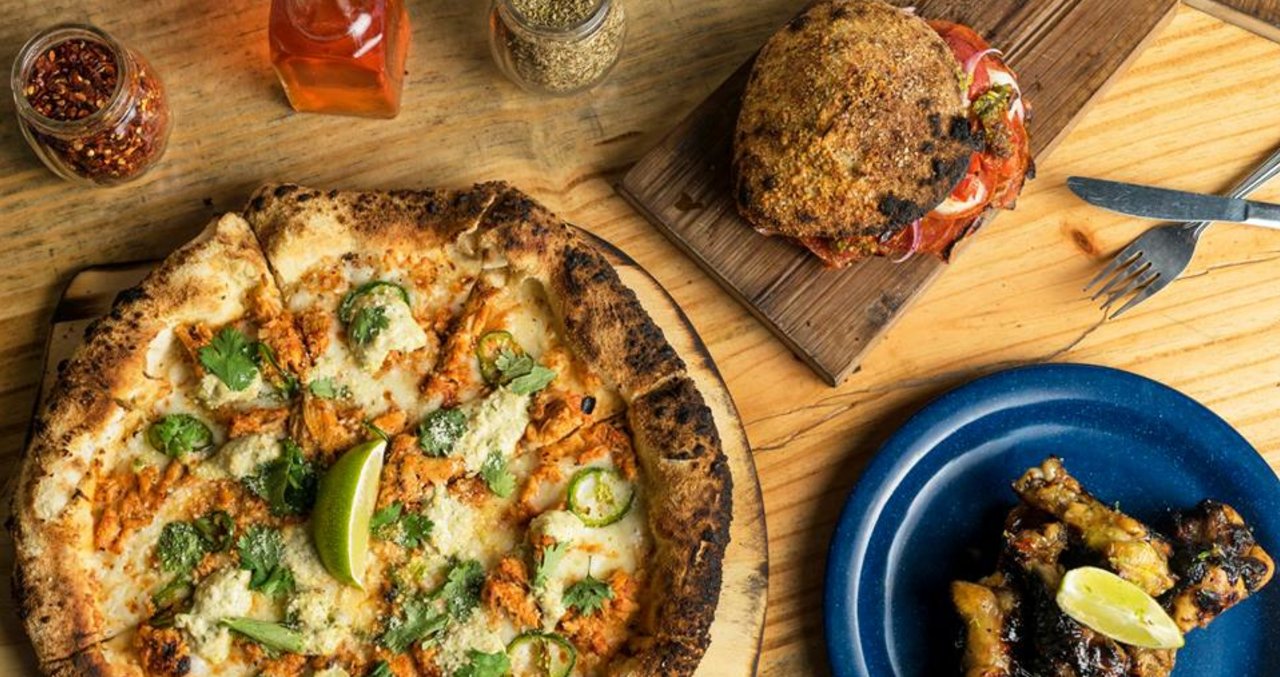 Chow down at one of the newest restaurants in Raleigh, N.C.—we've put together this list of some of the hottest spots that have recently opened so you can stay in the know!
 
Chef Coleen Speaks' newest neighborhood cocktail bar and cafe is now open at Loading Dock Raleigh. This neighborhood bar offers classic cocktails, wines and bottled beers alongside original cocktails with floral inspiration. House-made tea infusions present unique, fruit-forward accents, and is featured in the bar's signature cocktail—the "Hummingbird"—a vibrant hibiscus tea-infused cocktail. Try some of the popular dishes like the crispy buttermilk fried quail, charbroiled oysters, togarashi-seasoned popcorn and shrimp dip.
With a simple menu featuring white or tomato sauce pizzas, Oakwood Pizza Box reminds diners of a classic New York-style pizzeria. Cozy booths line the walls, and a simple bar menu serves drinks like spritz or a pitcher of margaritas. Customize your pizza by selecting from a wide range of toppings like onions, pepperoni, cremini mushrooms, olives, meatballs and more.
BBQ lovers, rejoice! Southern Charred is finally open in the Glenwood South district in downtown Raleigh. Start your meal off with loaded sweet potato tots doused with beer cheese, pulled pork and baked beans. Meat platters are on the menu for your main course, and options include pulled pork, brisket, pulled chicken, ribs, smoked sausage and more. Don't skip the banana pudding for dessert!
Lincoln Brewing & Distilling Co.'s newest concept, Honest Abe's Kitchen and Bar, is now open on Wade Park Blvd. This restaurant is close to PNC Arena and Carter-Finley stadium, making it a perfect go-to spot before an upcoming game, concert or special event. Kick off your meal with an appetizer for sharing, including fried Brussels sprouts, stuffed garlic knots and nachos. The menu features a selection sure to please everyone, with build-your-own pizzas, burgers, sandwiches and salads. The boozy milkshakes are a must for dessert!
La Stella Wood Fired (pictured in header) is Raleigh's newest Neapolitan gastropub on Hillsborough St. near North Carolina State University's campus. This restaurant features wood fired cooking on custom-made Stefano Ferrara ovens. Menu items include tasty options like wood fired wings ranging in flavors from honey habanero to garlic Parmesan, a variety of hand-crafted pizzas and wood fired mains like bourbon buttered pork chops, smothered chicken and Reggiano meatballs.
As the colder weather approaches, bowls upon bowls of noodles are exactly what we want. Zanyu Asian Noodles recently opened their doors with a limited, soft-opening menu in Lafayette Village. Hot bowls of noodle dishes with influences from Malaysia, Thailand and Japan are featured on the menu. We're big fans of the Khao Soi Noodles, egg noodles in a Northern Thai curry soup topped with crispy noodles, cilantro, fried shallots and pickled mustard greens, and served with lime and a roasted chili sauce.
Comments