Six of the Best New Restaurants in Raleigh, N.C.
Friday, November 02, 2018, 1pm by Tabletop Media Group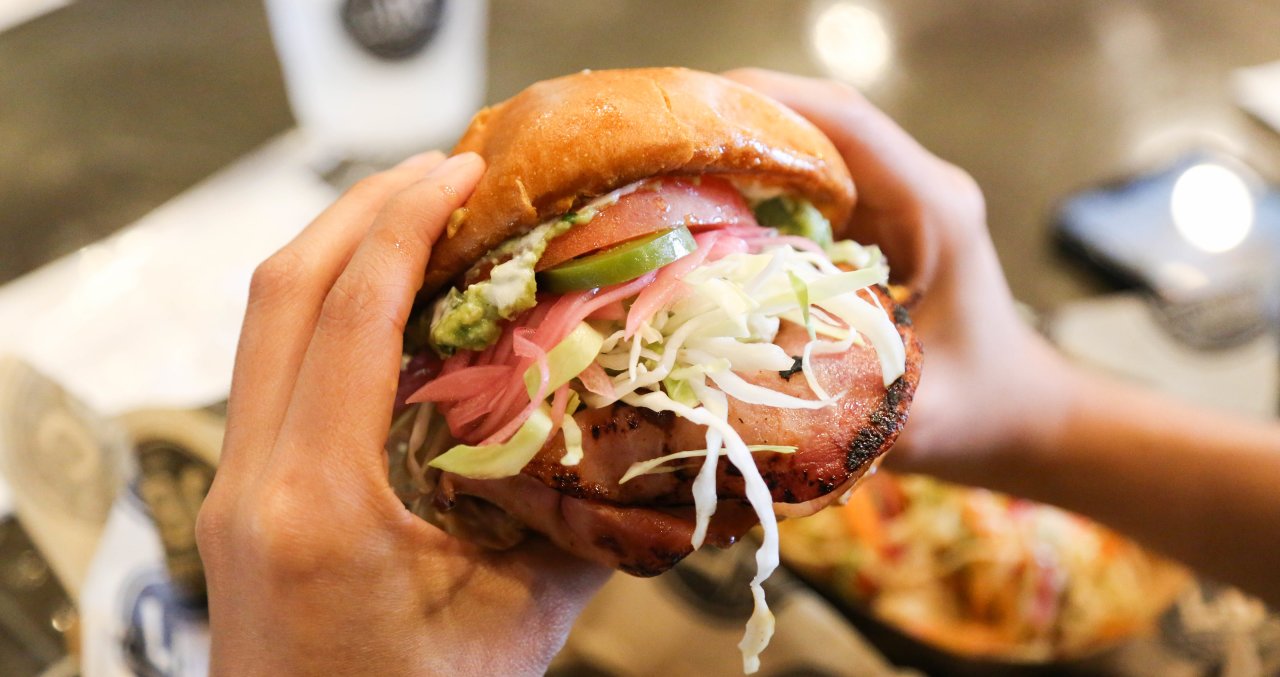 It's safe to say that the Raleigh area's food scene is thriving. Passionate mind and James Beard Award-winning chef Ashley Christensen was named national Chef of the Year by Eater; Garland co-owner and chef Cheetie Kumar just earned a raving piece in The New York Times; and Morgan Street Food Hall—the first of its kind in Raleigh—is now open, offering nearly 20 different dining options under one roof (plus a sweet indoor/outdoor bar with a huge patio!). 
The sweets, treats and other good eats don't stop there—from bagel shops to sushi spots, here's everything you need to know about six new places to eat and drink in the City of Oaks!
 
The newest addition to the Lynnwood Brewing restaurant group, Wilson's is located in what was once an empty loading dock on the corner of Atlantic Ave. and Whitaker Mill Rd.—just minutes from downtown Raleigh and a literal hop, skip and a jump from Lynnwood Brewing Concern (the two share an enormous patio space). Serving both beer and food, the menu includes Southern sandwiches (the Southern fried chicken sandwich with pimento cheese, lettuce and pickles on a brioche bun gets a five-star review from us!) as well as sides, salads and flatbreads.
Located in Raleigh's booming Warehouse District, Heirloom Brewshop—a gorgeous space infused with loads of soft, natural lighting—offers premium coffee and espresso to go along with unique drinks like the vacuum pot coffee as well as teas imported from Japan and Taiwan. Heirloom Brewshop has a small bites menu inspired by the founder's Laotian and Taiwanese roots. An added bonus? They're open until 11pm on weekends.
Just across the street from Heirloom Brewshop, Junction West is the newest place for friends to gather and connect over local beers and craft cocktails in downtown Raleigh. A historic warehouse has been transformed into a space that allows for a variety of events or just casual drinks with friends at the renovated, warehouse-sized bar—1930s-era brick can still be found on the walls inside the space. The space flows out onto a large courtyard making it a great space to spend time on a beautiful night.
From the owners of the critically-acclaimed Pizzeria Faulisi (a vaguely Neapolitan-style pizza shop that consistently has a line out the door) comes one of America's best new bagel shops. Big Dom's, the brainchild of husband-and-wife duo Zack and Amber Faulisi, specializes in hand-crafted bagels (sesame, cinnamon sugar, Asiago and more) in a pint-sized store just steps away from their pizza place in downtown Cary. Not just bagels, the menu includes biscuits, b'doughnuts (a baked, cake-style doughnut with powdered sugar) and coffee to fill all your breakfast needs.
O-Ku Sushi, featuring a menu that takes a Southern approach to Asian cuisine (inside a truly-gorgeous dining space), focuses on unique ingredients and sophisticated presentations using fresh fish and seafood. From petite plates to sushi specialties, diners can choose from delicious options created by executive chef Richard Fong like Wagyu fritters, tuna crudo and poke, or opt for signature sushi rolls like the Black Widow (soft shell crab, snow crab, kimchi aoili and more) or the Yasai (a vegetarian option featuring ingredients like fresh cucumber, asparagus, avocado and shiitake).
Gigi's Pizza
Raleigh's newest pizza joint, Gigi's Pizza, has opened on Fayetteville St. in the heart of downtown Raleigh. Choose from options like their specialty pizzas, calzones, sandwiches and salads. The best part? Gigi's Pizza has a self-service draft system—20 beers on tap with a large emphasis on local brews are available for you to pour as much or as little as you like for yourself.
Header photo courtesy of Wilson's Eatery
Comments