Slim's Downtown, Where Unexpected is Tradition
Wednesday, May 14, 2014, 4pm by Tyler Cox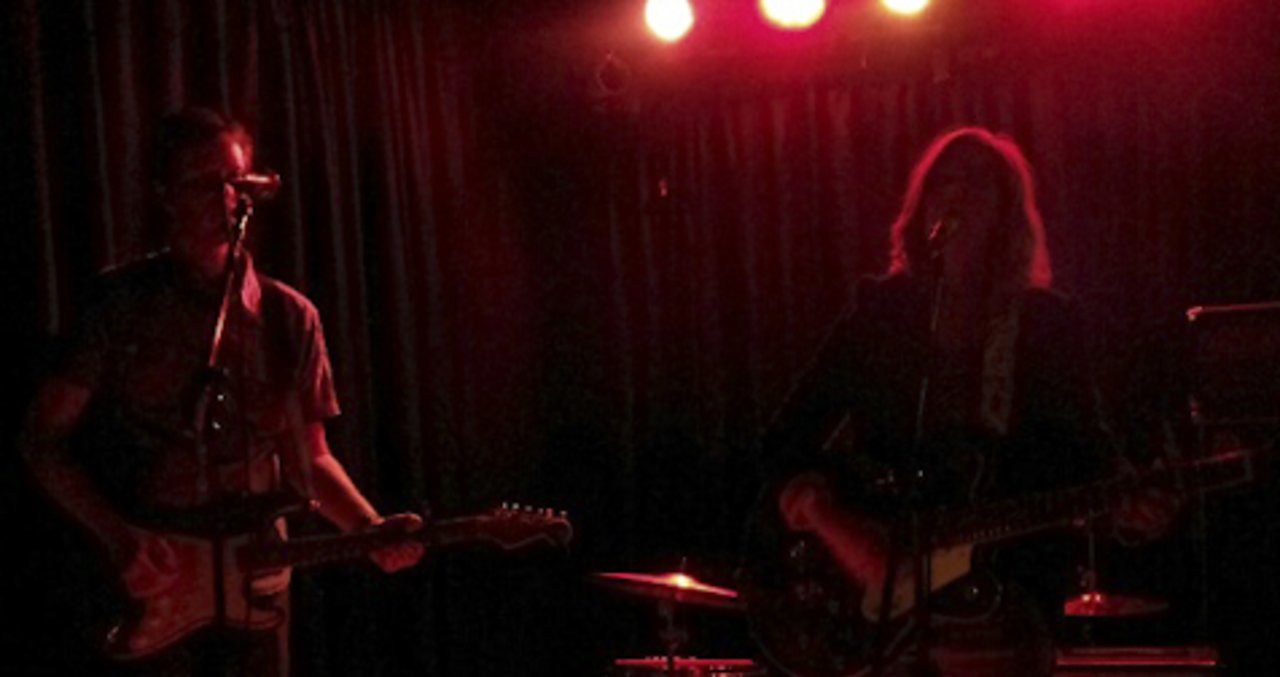 Despite fifteen successful years of bands and booze, Slim's Downtown maintains an unobtrusive profile. In search of the small bar late into the night, I nearly walked right by its white brick frame and double window off S. Wilmington St. A passionate outburst of rock 'n' roll had laid waste to the sign that previously signified the existence of Raleigh's oldest music venue.
Once inside, I found myself at a long bar that stretched half the length of the ground floor. Slim's offers an extensive liquor collection and two dozen bottled and canned beers, including local brews from Aviator Brewing Company and Big Boss Brewing Company, and they offer them at surprisingly affordable prices. As I gazed down the length of the bar toward the small stage and the quaint patio out back, I immediately felt at home in this place. I hadn't even discovered the small lounge and pool table upstairs yet.
The Wed. night that I visited Slim's was ladies' night. A trio of bands took the stage, each of them fronted by a female singer/songwriter. The lineup was a welcome change to the stereotypical male-dominated rock scene. More points for Slim's.
Tracy Shedd opened the show, backed by her husband James Tritten. The husband/wife duo's 30-minute set fit the atmosphere of Slim's perfectly: stripped down and simple with an offbeat, yet earnest elegance. Touring in support of her new album Arizona, the couple performed beautifully soft acoustic melodies that channeled Kings of Convenience ("Broken Arrows"), Laura Veirs ("Sing to Me") and Mark Kozelek ("Hardest Part of Good-Bye").
Atlanta-based duo The Good Graces followed, performing, as they put it, "minimalist, catchy folk pop tunes of heartbreak and hope." A perfect act to follow Tracy Shedd, this charming band reminded me of Kathleen Edwards and The Mountain Goats. As I listened to the highlights of their set, guitarist John McNicholas's "Warm in Wisconsin" and singer Kim Ware's response entitled "Cold in California," I was struck by how the venue's layout could make a gathering of 30 or 40 people feel almost like a packed house. With Slim's capacity set at a mere 100 people, you're guaranteed a good view of the bands and a very personal concert experience.
The second most impressive part of my Slim's experience, behind the perfect sound quality, was the five-minute set changeovers. I'm accustomed to milling around for 20-45 minutes, waiting for the next band to go on, but I barely had time to get a drink before the next act hit the stage. Raleigh-based See Gulls hit it hard.
The ferocity of the grungy power pop rock act See Gulls nearly made me drop my drink in surprise. Following two acoustic duos, this four-piece garage band with their heavily distorted guitars and '50s style pop roots caught everyone's attention and quickly transformed a quiet night at the bar into a bouncing, head-banging party. See Gulls ripped off anger-fueled songs about heartbreak and lies. They alternately screamed and crooned into microphones, backed by power chords and basic, but heavy, drum beats. On this night, the band bid farewell to rhythm guitarist Jacki Huntington. Despite this loss, guitarist/singer Sarah Fuller and the Gulls seems poised to make a lot of noise in the local scene, and you should start to pay attention.
I saw three sides of Slim's in my visit. One was the relaxed and welcoming atmosphere at the bar. You'll feel comfortable sipping your fine local brew or a cocktail, surrounded by an eclectic mix of locals. The second side was the coffee house feel where every vibrating guitar string could be heard across the room. The third was the wall-shaking, hard rock, high energy bar that any socialite or live music fan will appreciate. You'll be hard pressed to find a better music bar in the Triangle. Don't hesitate to drop by and see this gem in person.
Comments