Special Promotions at the Ipreo Ice Rink—Skate on the Cheap
Thursday, January 07, 2016, 1pm by Downtown Raleigh Alliance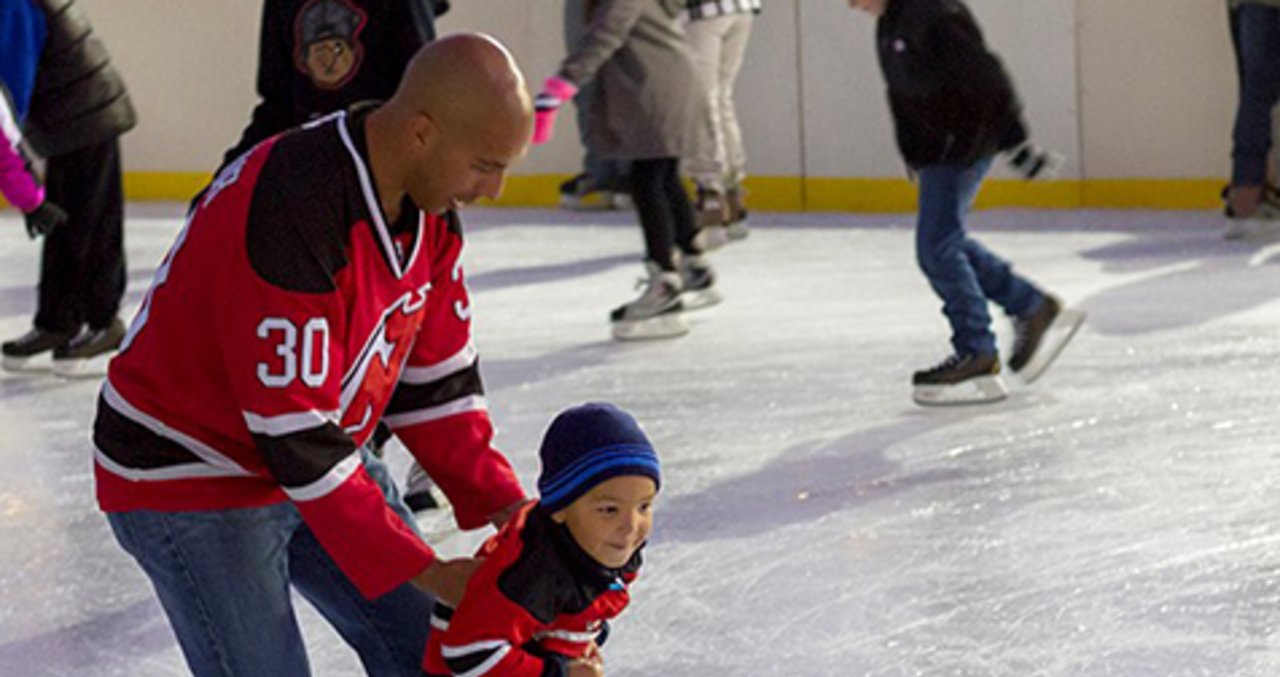 The holidays may have just come to the end, but City Plaza's outdoor ice rink remains open through Jan. 31. Admission cost is $10 for all ages, including skate rental. From discounts and deals to strollers and lessons, we're happy to offer daily deals and programming during the entire month of Jan. Don't miss this opportunity for an exciting winter outing that both children and adults can enjoy together.
Two for Tuesdays
Whether it's date night or a special family outing, Tuesdays afford visitors the best deal of the week. Buy one skating pass at regular price and get on FREE (most Tuesdays)!
College Night Wednesdays
College students who like to have a good time and save a dime on Wed. evenings are invited! Show your valid college ID and save $2 on the price of admission.

Thursdays
Every Thurs. night, the rink celebrates our local Carolina Hurricanes pride. Sport any Hurricanes logo wear and receive $2 off the price of admission.
Back by popular demand, the rink will host a stroller skating event on the morning of Thurs., Jan. 14, from 10am-noon. This one-morning-only event costs just $12 for both the adult skater and the stroller.
Rock Around the Rink Fridays
A live DJ from Vox DJ Company will be spinning tunes most Fridays. On Fri., Jan. 8, there will be an 80s throwback. Relive the 90s just one week later on Fri., Jan. 15. Wear your favorite 80s and 90s apparel for the full flashback experience.
Sat., Jan. 9
As a special treat, two Polar Ice House coaches will be hosting "mini-lessons" at the rink from 1:30pm-3:30pm on Sat., Jan. 9. The lessons will last about 15 minutes each. They are free of charge and open to the public. Lessons will be provided on a first-come, first-served basis, so get to the rink early!
Weather does occasionally cause last-minute closings, so please check www.RaleighWinterfest.com for hours of business and up-to-date rink information.
Comments