Spend a Day in Knightdale, N.C.
Wednesday, March 28, 2018, 1pm by Tabletop Media Group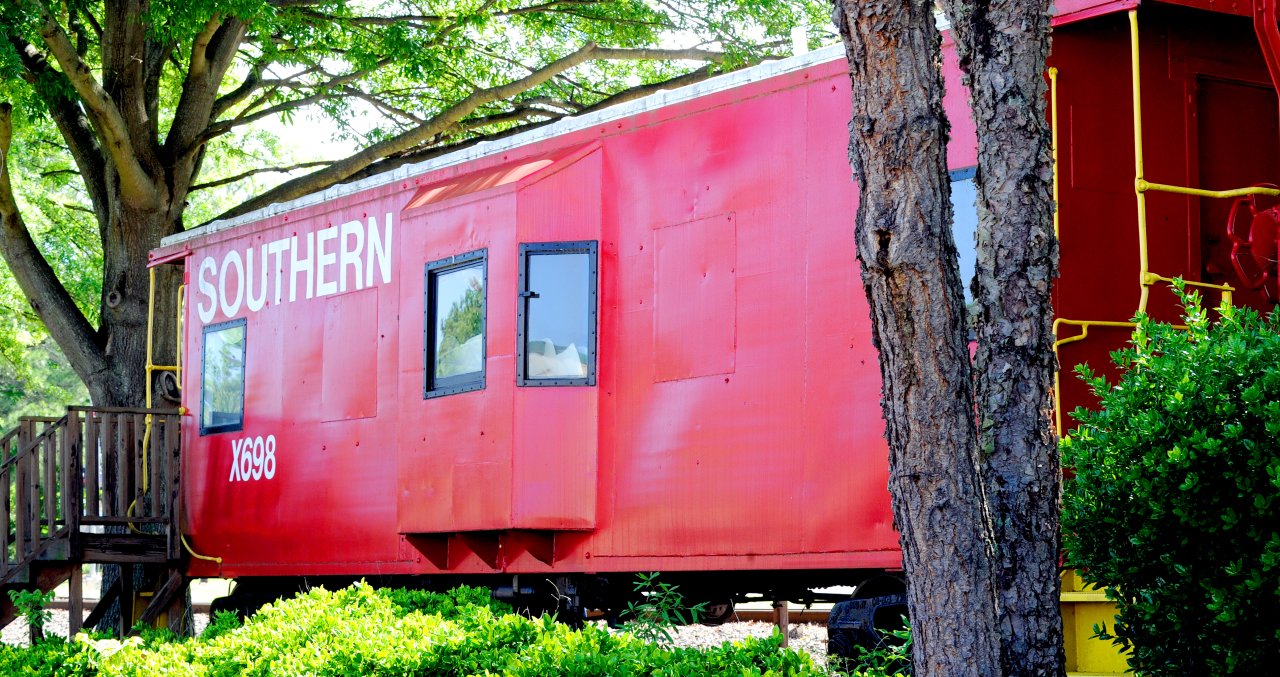 Knightdale, N.C., (just nine miles from downtown Raleigh) is a story of exploration and discovery, which began in 1700 with the English wishing to know more about the land called "Carolina." Today, the town is a relative newcomer to the Raleigh area but is imprinted with deep history. With the tagline, "Start Something," Knightdale is a growing town full of entrepreneurial spirit and is a great day trip for visitors looking to relax, take in nature and history and enjoy a bite to eat with a local libation.
 
Morning
With local artwork adorning the walls, start your morning with a cup of coffee, hot cider or tea at The Coffee Chamber, a locally-owned business off of N. Smithfield Rd. Want to feel like a local? Order one of their homemade quiches for breakfast to pair with a caramel latte—the bacon and cheddar quiche is a crowd favorite. Also, if their freshly-baked pistachio cake is available, order up a slice!

After fueling up on caffeine and breakfast, it's time to get active. Take a drive to Knightdale Station Park, the town's 76-acre, centrally-located park that includes a beautiful playground, more than two miles of paved walking and running trails, athletic fields and an amphitheater. The park is also home to Knightdale's first dog park, so bring your furry friends along on your day trip!

If you're visiting during May through Oct., stock up on fresh goods at the Knightdale Farmers Market at Knightdale Station. The farmers' market offers a great opportunity to shop local while enjoying live entertainment and often food trucks.
Afternoon
Your next stop is just a 10-minute walk from Knightdale Station Park in historic downtown Knightdale. For the history lovers and arts enthusiasts, visit The Gallery Located at Stained Glass Associates, Inc., a historic business with a timeless craft. This business has been family-owned and -operated since 1958, and they create one-of-a-kind, stained glass for churches and high-end residential projects. Walk through the gallery filled with an art collection of stained glass windows and panels, jewelry, pencil sketches, pottery, hand-blown glass, furniture and more.

Another stop option is the East Regional Library, hosting lots of programs for children and adults throughout the year, providing a nice place to relax in the afternoon.
It's time for lunch at A'Nets Katch! Owners Annette Brown and Greg Knish are Knightdale natives with a passion for serving outstanding fresh seafood. Start your lunch off with appetizers like the hot crab dip and oysters on the half shell, or if you're feeling adventurous, opt for the frog legs and gator bites. The Low Country boil is delicious and includes a blend of red potatoes, onions, broccoli, corn on the cob, kielbasa sausage and shrimp. After a filling lunch, pick up a few fresh seafood options to cook later in the week. A'Nets Katch has a large display case packed with more than 75 different types of seafood options like crab legs, oysters, fresh fish filets and whole fish.
If you're visiting Knightdale on a Thurs. or Sat., we recommend taking a tour of Lassiter Distilling Company. Every Thurs. at 5:30pm and Sat. from 1-5pm, this local distillery takes you through their history and the entire distillation process. The best part? Tasting their N.C. Amber Rum! Tickets are just $5 for the tour (ages 21+), which lasts between 30 minutes to one hour. As a bonus, you can also shop 5,000 square feet of farm house-style furnishings and home decor at The Mercantile, right next door!

Evening
End your day in Knightdale with a visit to Oak City Brewing Company. This relaxed tap house offers 20 rotational taps consisting of mostly local craft beers. There's also a beer garden with dog-friendly patio seating, which backs up to the Knightdale Station Park. Check Oak City Brewing Company's social media accounts (Facebook, Twitter and Instagram) for the food truck schedule, and plan to eat dinner from trucks like Fuzzy's Empanadas, Cousins Maine Lobster, Baozi Food Truck, Poblanos Tacos and more. Oak City Brewing Company also hosts a run club on Wednesdays at 6:30pm and Saturdays at 11:30am, if you're interested in getting a little exercise before drinking a few beers!

 
More info on Knightdale
Header/caboose photo: Chris Richman
Comments