Spring Beers, Raleigh, N.C., Style
Thursday, March 03, 2016, 5am by Lacie Lindstaedt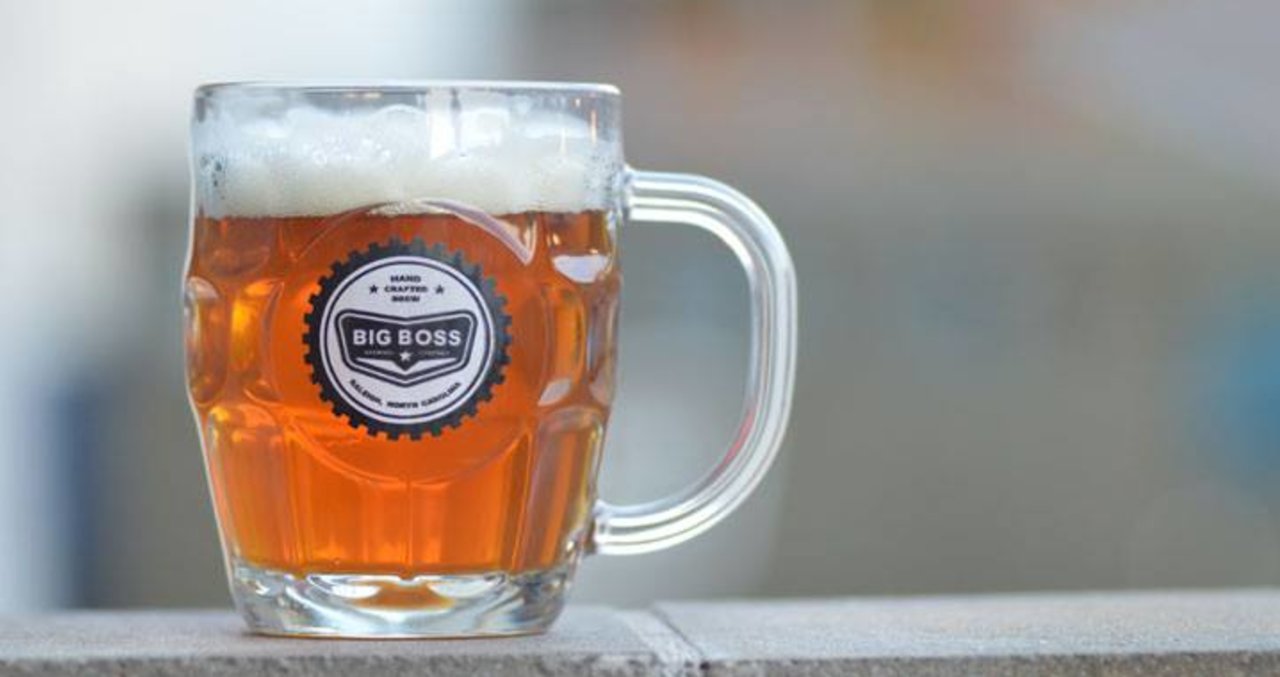 The air is getting warmer, the days are getting longer and the flowers are starting to bud, meaning spring is in the air! Each year, Raleigh area breweries transition from producing heavy, dark winter ales and release lighter ales for the spring months. It's a perfect time to visit Raleigh and its neighboring towns to find a new favorite local, seasonal craft beer. Here's a list to get you started.
Aviator Brewing Company
Located in Fuquay-Varina, Aviator Brewing Company produces a seasonal Belgian-style beer known as the Saison de Aviator. The craft brew is produced with pilsner malt, mid-kilned malts, coriander and sweet orange peel and is unfiltered with high carbonation and a fruity Trappist yeast.
Big Boss Brewing Company
Check out the tasting room and try the spring seasonal brew, Monkey Bizz-ness, which is spiced to complement the fruit, yeast and malt notes present in this rustic Belgian-style ale. The beer is aged for months to blend the bold flavors into a seamless presentation.
Brüeprint Brewing Company
The Apex brewery is releasing two craft beers this spring: Brue Diamond IPA and Saison de Brue. The Brue Diamond IPA is an India Pale Ale that has double the amount of hops than usual and the Saison de Brue is a farmhouse ale with the perfect balance of Turkish figs and local wildflower honey.
Carolina Brewing Company
Brewed in the style of a German Maibock, the Spring Bock has a smooth, fresh, malty taste and a slight alcohol warming sensation. The Holly Springs brewery's pale lager beer is brewed from pilsner, munich, carapils and caramel malts and Hallertau hops.
Gizmo Brew Works
This brewpub represents the thinkers, tinkerers and inventors who make up Research Triangle Park and produces the Hoppy Grounds Pale Ale. The English-style pale ale combines cold-press Ethiopian coffee with the earthy spiciness of English hops and peppery spices to wake up any palate.
Lonerider Brewing Company
One of Raleigh's oldest breweries, Lonerider Brewing Company, creates a spring session ale called The Hops You Rode In On Session IPA. It's a refreshing and easy-to-drink ale that tastes like the Amarillo and Columbus hops used to brew it.
Lynnwood Brewing Concern
The brewery that started in the back of a restaurant and has expanded to multiple locations is introducing the 3-A-Day IPA, which has a touch of sweetness and a lot of apricot, tropical fruit and citrus flavors. Also being added this spring is the Helluva Hef Hefeweizen, a classic German-style Hefeweizen with notes of banana and clove.
Nickelpoint Brewing Co.
Brewed with a special emphasis on quality control with state-of-the-art equipment, the Nickelpoint Strong Scotch Ale is deeply malty with hints of oak and coriander for visitors looking to get a true Scottish experience. The beer is fermented at cooler temperatures than most ales and has lower hopping rates, giving it the sweet malt taste with moderate carbonation.
Raleigh Brewing Company
The woman-owned and operated Raleigh Brewing Company will soon roll out The First Squeeze American Wheat Ale Citrus, featuring two pounds of blood orange peels into every batch for a refreshing blast of orange character.
White Street Brewing Company
Located in historic downtown Wake Forest, White Street Brewing Company creates small-batch ales and lagers for visitors to enjoy. Releasing soon, Black Falls is the spring seasonal black IPA that features rich chocolate flavors and aromas accompanied by lots of fresh, fruity hops.
The list of spring seasonal releases is ever-expanding each year. Have a favorite Raleigh area spring seasonal? We'd love for you to share in the comments section below. And most importantly, cheers to craft beer!
Comments