Stay Warm! 10 Things to Do Indoors With Kids This Winter in Raleigh, N.C.
Sunday, January 14, 2018, 7am by visitRaleigh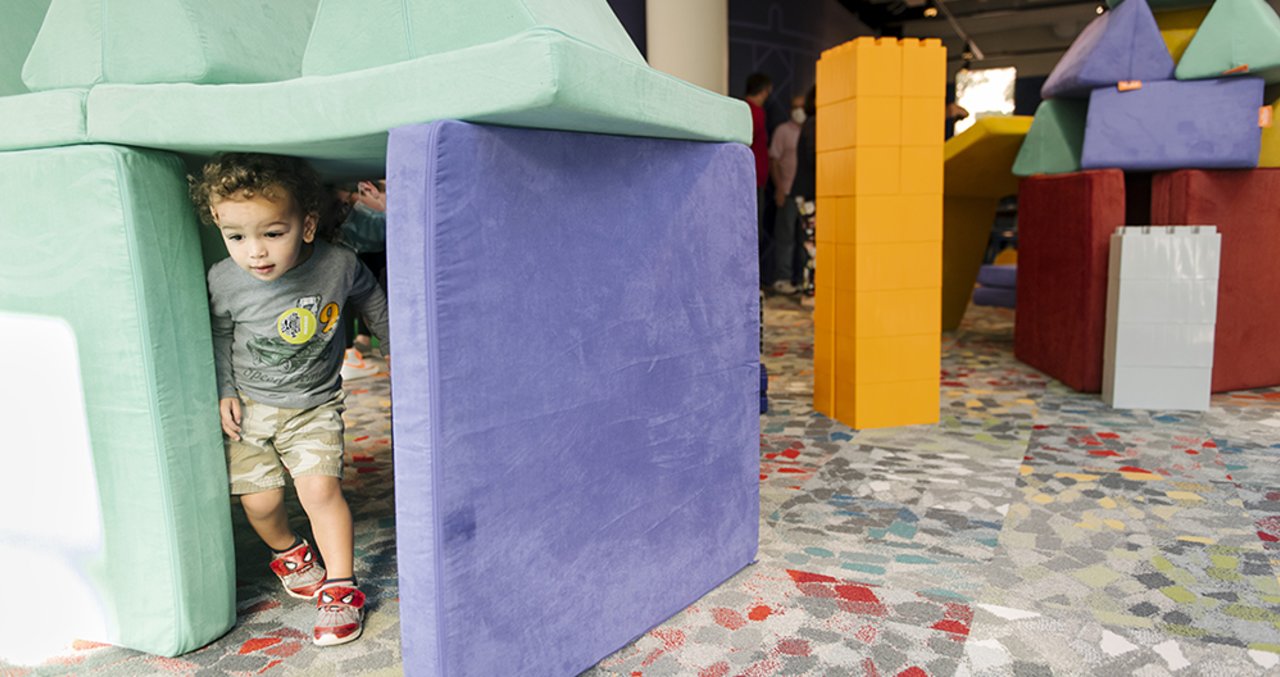 When the temperature gets too cold for the kids, Raleigh, N.C., has lots of fun places for the family to visit and keep busy! Check out some of these family-friendly spots to make the most of colder winter days:
 
In developing Marbles Kids Museum (pictured in header), president/director Sally Edwards designed a place for hands-on exhibits, never-ending fun and the chance for kids to learn while they play. Check out the Around Town exhibit, where kids can explore the community through costumes, imagination, playsets, props and more, or the BB&T Toddlers Hollow, where children under three can practice crawling, walking and balancing on the meandering bridge, uncover a pixie hideaway and dress up as a forest creature. Get more info on all of the awesome exhibits, here. The museum also includes the Wells Fargo IMAX Theatre at Marbles Kids Museum, boasting N.C.'s only 3D-capable giant screen!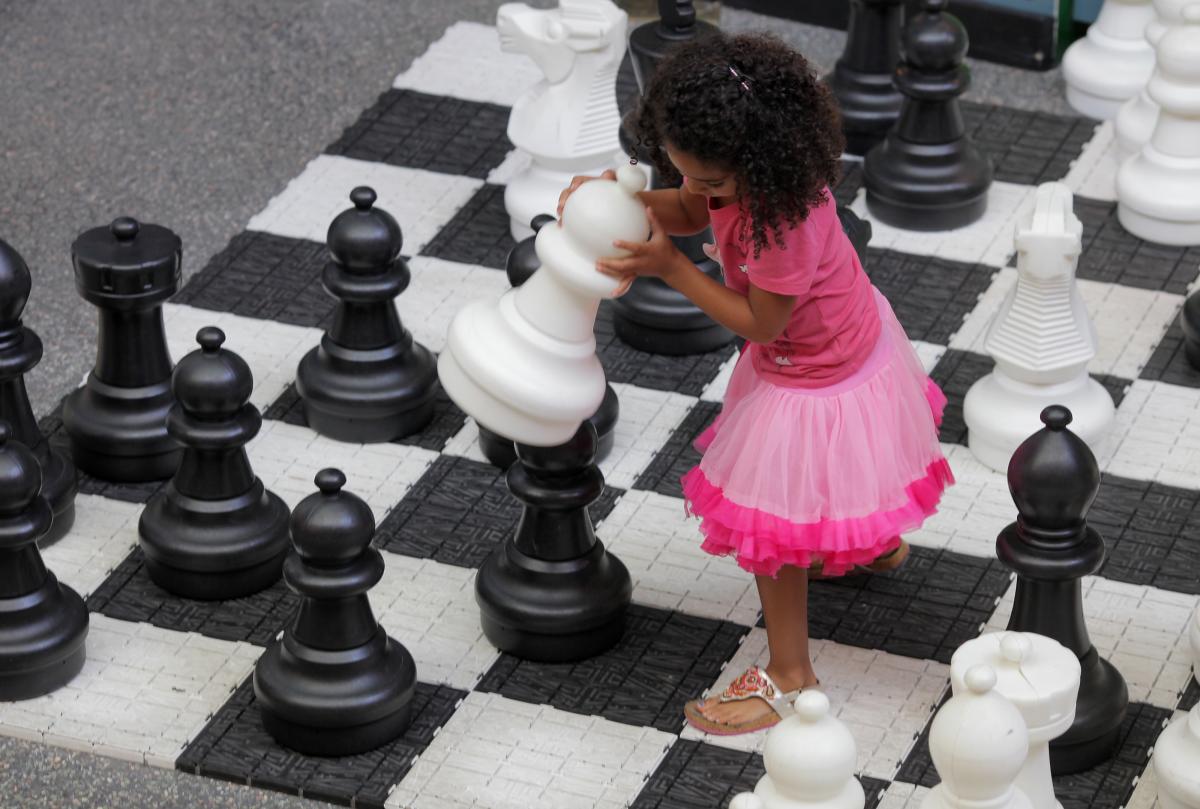 Raleigh has dozens of arts events to experience with your kids, including shows from the Carolina Puppet Theatre, musicals and plays at area performing arts centers, exhibitions at various art galleries like CAM Raleigh and Artspace and more. Relax and enjoy some of Raleigh's finest arts offerings while staying out of the cold.
 
The North Carolina Museum of Natural Sciences offers both educational and entertaining exhibits, perfect for families. The Southeast's largest natural history museum is all contained inside four floors across two wings. Kids will love the museum's Discovery Room with hands-on activities, the Prehistoric North Carolina exhibit featuring dinosaur fossils and the Terror of the South, plus the live animals in areas such as Tropical Connections and the Living Conservatory. Learn and interact with N.C. nature, all indoors!
Also, make plans to visit this year for the featured Mazes and Brain Games exhibit where adults and kids can wind their way through interactive galleries of mind-bending challenges (runs Jan. 20-Sept. 3; admission is $5 and free for museum members).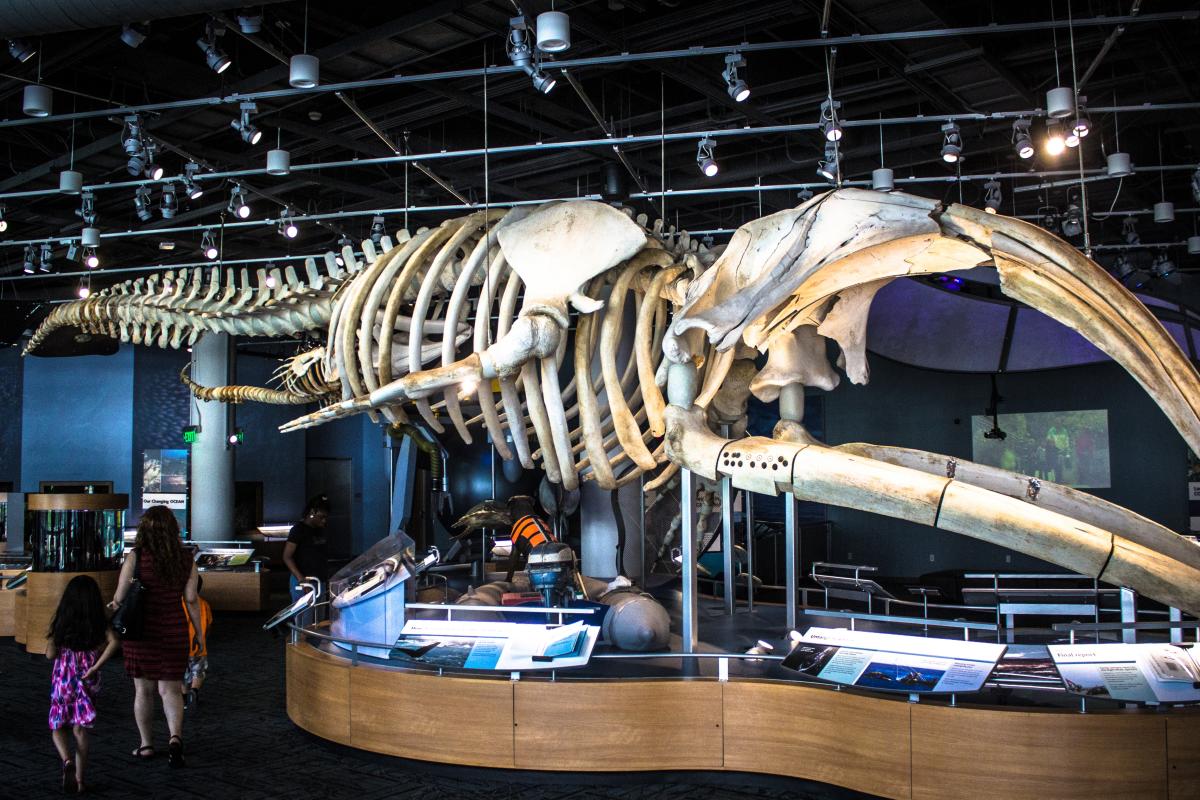 At the Museum of History, families can explore 14,000 years of N.C. history. Get one of the gallery-themed backpacks for younger kids, filled with activities to help you explore the North Carolina Sports Hall of Fame, The Story of North Carolina exhibit and the history of our state's American Indians. Also, visit on the first or second Tues. of every month for the Time for Tots event where kids three to five years learn about N.C. history through a hands-on project and a story. There are also some great programs for older kids—check those out here!
 
A family-oriented sports complex founded by pro BMX rider Daniel Dhers, the complex is the largest action sports center in the world for fantastic skating or cycling. The indoor park includes 17,500 square feet of riding space, where everyone from beginners to pros can enjoy an adrenaline rush. MTB and BMX bikes, scooters and skateboards are available for rent ($15 flat rate, and you can switch from one item to another if you want). Safety gear is also available for rent—elbow pads and knee pads at $3 each, and helmets at $5.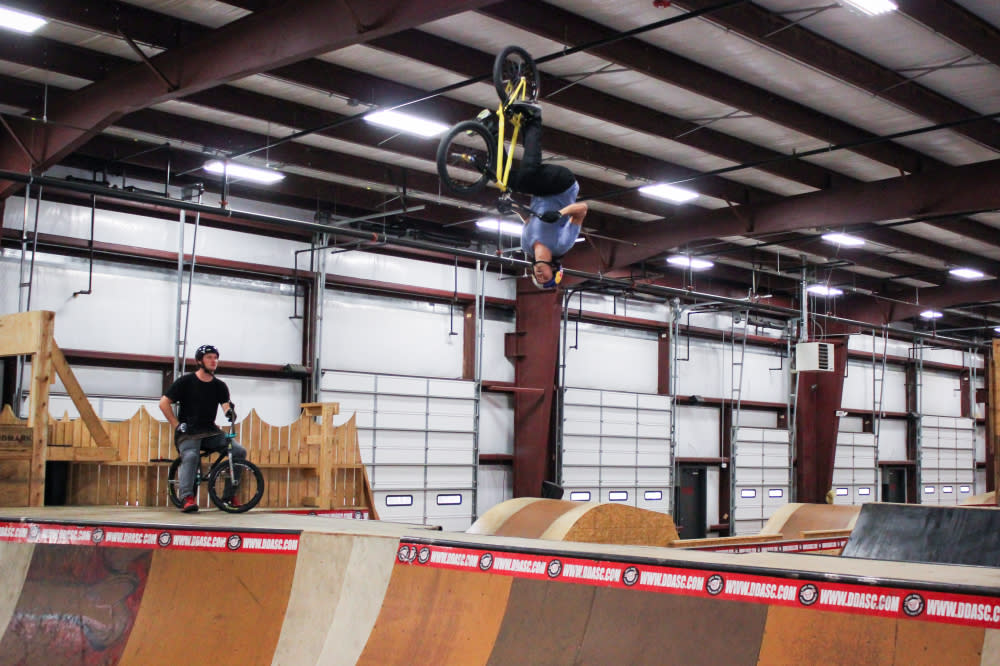 For family-friendly competition away from the cold, there's a good collection of bowling centers throughout the Raleigh area for a round or two, including Buffaloe Lanes, CineBowl & Grille, AMF bowling centers and more. Plan your kid's birthday party, participate in youth clubs and events and enjoy special deals on kids' game pricing. Alleys also offer smaller balls for kids. Roll for strikes and enjoy food and arcades!
 
For those interested in N.C.'s art collection, the state museum is a great way to get warm and spend the day inside. The museum has dozens of exhibits, including the Threads of Experience gallery with hands-on weaving experiences at the new, recently-expanded African Art Gallery. There are also several programs for kids and families to participate in year-round, such as 30-minute weekend family tours, Family Fun Saturday workshops with a gallery tour, "What's in the Box?" preschool workshops and more (see the schedule here).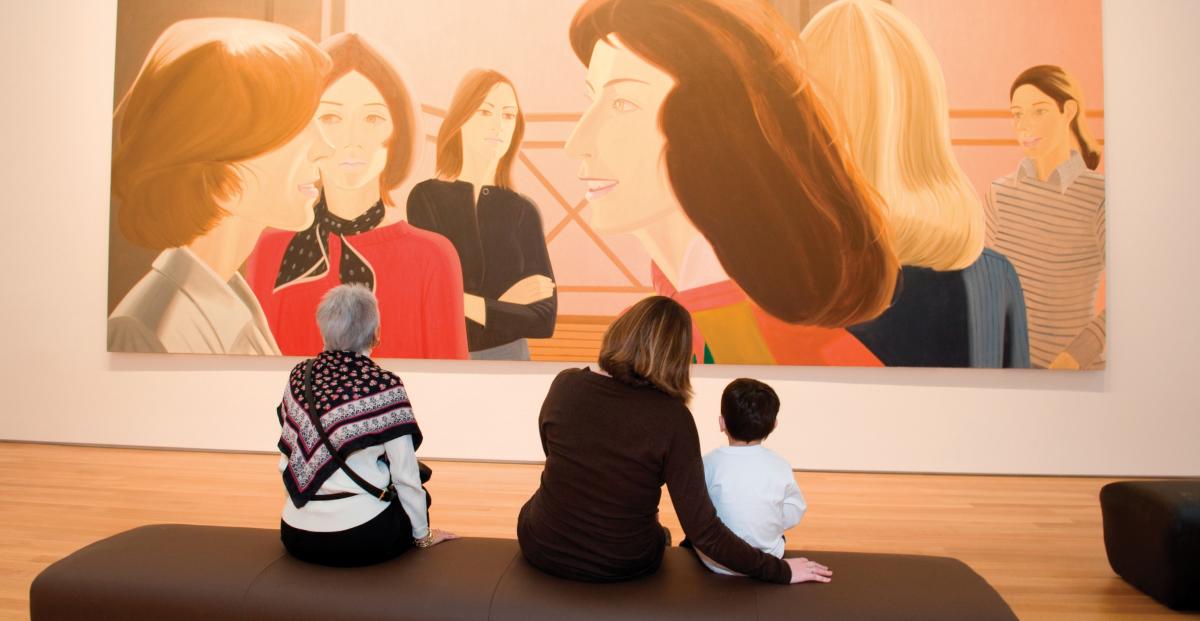 Kids can stir up some fun in the kitchen with classes at Flour Power Kids Cooking Studios. Flour Power provides weekly, themed cooking class sessions with recipes they can try at home, the Kid's Night Out program when parents need a bit more "you" time and birthday parties for toddlers to teens. Flour Power offer hands-on experiences in cooking that'll fill your winter with food and creativity.
 
With facilities in North Raleigh and Morrisville, Triangle Rock Club is a top spot for visitors looking to conquer fears and reach their full potential. Kids love taking on the walls, boosting confidence while getting energy out in a great way, plus learning about the art of rock climbing. The facilities also offer youth programs! Be on the lookout for managing partner Joel Graybeal when you're onsite—he knows a thing or two about heights, starting his career as a rocket scientist working for The Pentagon.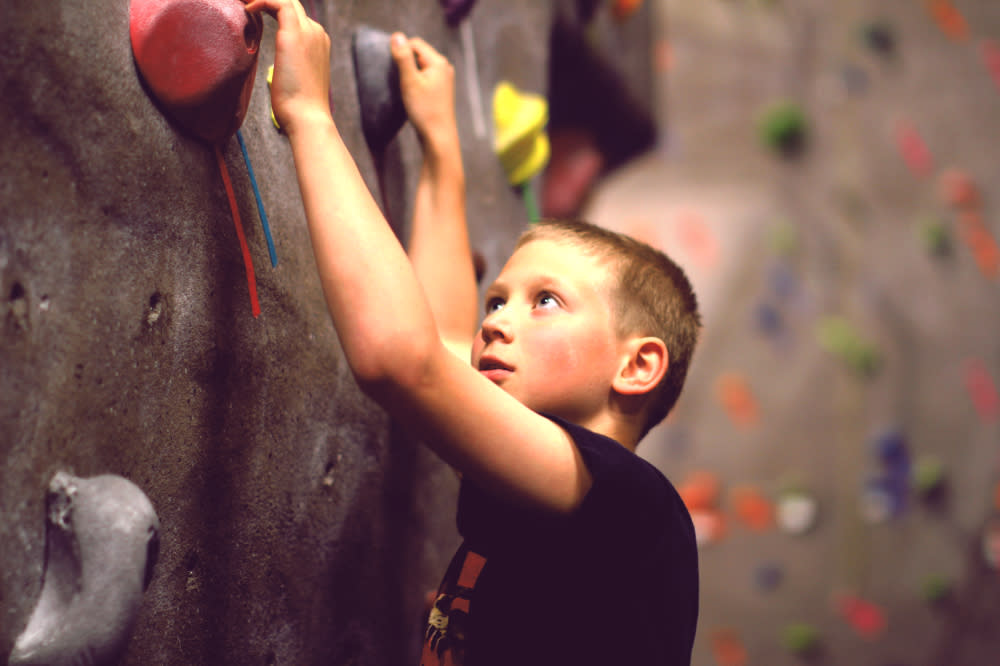 Trampoline parks
The Raleigh area has seen several trampoline parks pop up, where kids can let their energy loose, jump around and have fun indoors. Several parks include:
Bonus idea! Carolina Hurricanes games at PNC Arena are also great ways to spend time with kids indoors, with a flurry of exciting home games ahead!

Marbles Kids Museum chess photo: Ted Richardson
Comments