Talent, Creativity and Success Behind Five New Downtown Raleigh, N.C., Restaurants
Wednesday, May 04, 2016, 7am by Charles Upchurch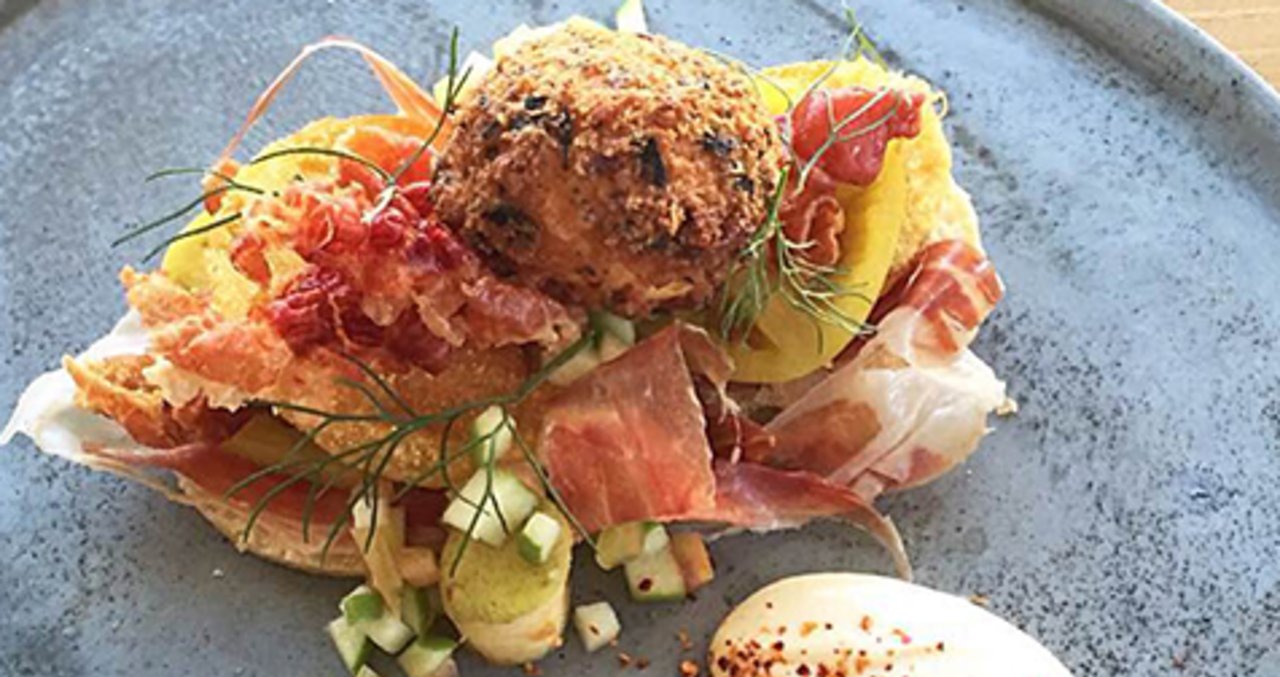 Yes, we have new restaurants in the downtown Raleigh, N.C., area to recommend. From specialty sandwiches and power juices to creative takes on Southern fare with a local footprint, the range of options seem to grow every month. If you haven't already, do yourself a favor and enjoy those we've introduced below!
Starting with a two-for-one, we'll tell you about sandwich emporium Linus & Pepper's and its sibling venue next door, Virgil's Original Taqueria, both part of the hospitality group that includes The Architect Bar & Social House. Linus & Pepper's keeps things simple at the sandwich counter where house specialties like the Southern, Cubano and Frenchy are all $9, or you can build your own with fresh ciabatta, Texas toast, rye, hoagie roll or sourdough.
Walk out the door and straight into Virgil's, a dark and chill taqueria where eight styles of tacos are only $4 each and nothing on the menu is more than $10. The full bar with an original cocktail list tempts with concoctions such as the Catalina, Lolita and Coco Squeeze.
Provenance, on the ground floor at 120 E. Martin St. where Sky House looms above, is the newest downtown eatery that has foodies atwitter. Owner and executive chef Teddy Klopf made his bones in Manhattan at Per Se and Daniel, as well as in Charleston under the watch of Sean Brock, before his most recent turn with Herons At The Umstead Hotel And Spa. Provenance is his coming out party and it has a reverential N.C. focus. Local, simple and sustainable are mantras here. Softshell crab and grits, short rib burger and the house bloody mary, preferably enjoyed on the outdoor patio, are causing a stir. Lunch, dinner and brunch. Oh, and breakfast. Closed Mon. and Tues., but open Wed. starting at 10am.
Sherif Fouad and Leslie Woods, co-owners of the buzz-worthy bistro Raleigh Raw on Hargett St., got their start in 2013 by not just making their own 100-percent raw, organic, cold-pressed, nutrition-rich juices, but delivering them throughout the region. That's called building a brand. Now Raleigh Raw has a flagship café serving their delicious veggie and fruit juices–pressing up to five pounds of produce into each 17-ounce bottle–as well as coffee, tea, matcha, smoothies and poké. 
Last fall, brothers Ryan and Justin Riek, the forces behind Taste on Medlin Dr. and The Oak on Lake Boone Trl., opened the doors of more. on N. West St., and in recent weeks the stylish urban café has earned nominations as "Best New Restaurant" and for "Best Wine List in Wake County" by readers of the Independent Weekly. Executive chef Scott Phillips also keeps it local and farm fresh with original spins on beef, seafood, salads and hand-rolled pastas. Look for their wine dinners and wine pairing programs, and check out the industrial, steel-cage wine lockers where you can keep your favorite vintages at the ready.
Raleigh is proving to be a dynamic market for restaurateurs, attracting the talents and passion of some of the most skilled and ambitious chefs in the country. There's nothing quite like living in a city with a thriving community of professionals dedicated to making us happy. Enjoy!
Provenance header photo: Kalesia Kuenzel
Comments