The Art of the Deal: Raleigh Kids Exchange Consignment Sale
Tuesday, January 14, 2014, 7am by Kristy Stevenson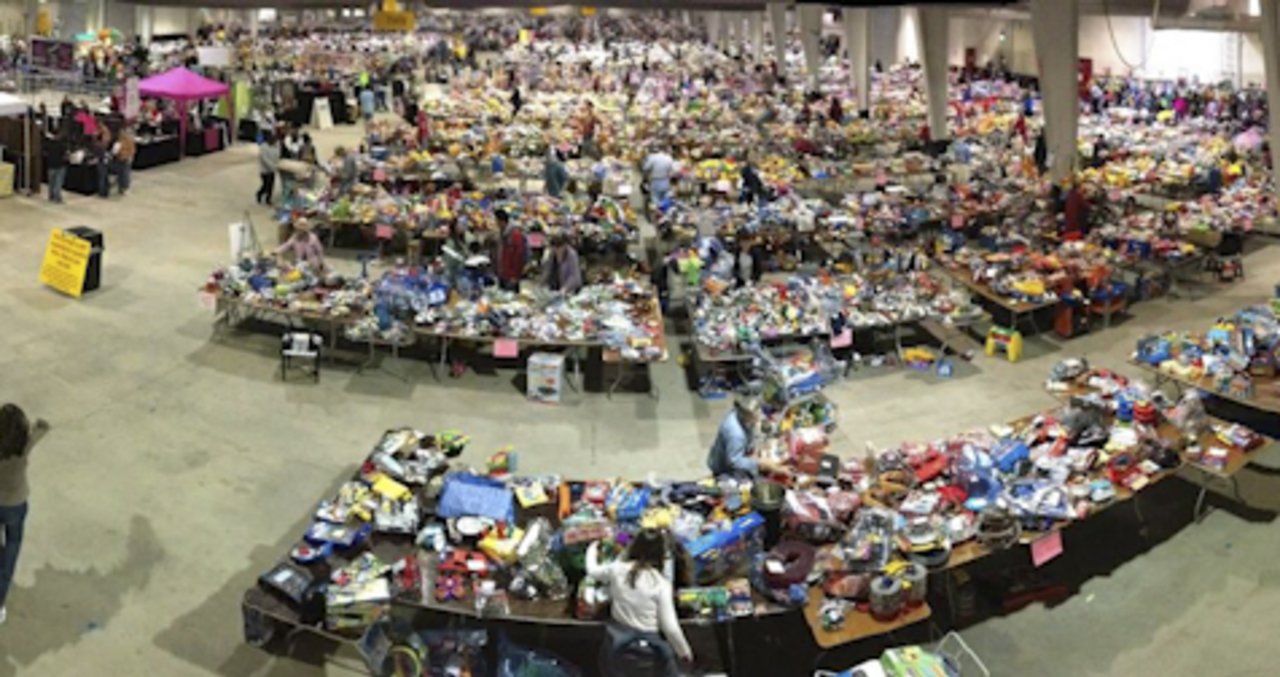 If you've got kids and have made a new year's resolution to be more organized, you can start by cleaning out your playroom and pocketing a chunk of change in the process! The Raleigh Kids Exchange is being held, Jan. 20-27, at the North Carolina State Fairgrounds, and its 3,000 sellers, 700 volunteers and 30,000 shoppers know that this event is a way for families to meet their financial needs by selling items they no longer require. With gently used items at bargain prices, the goal is "clean closets and full pockets."
Raleigh's Jaime Baker has participated for the past twelve and a half years. "I like getting good deals on clothes for my three children," she said. "The best deal that I ever got was on a like-new fuzzy North Face jacket for my preteen daughter. It was only $6, and they sell for almost $90 brand new." Baker consigned baby items when her children were younger, but now sells clothes and toys. She then shops for clothing and even games for her classroom.
Maybe you have a budding Picasso, or aspiring musician. Consignment is an excellent opportunity to pick up the materials you need to let your kids experiment or try something new. And as kids grow fast, saving money on stylish duds is a big plus for mom and dad too.
Stephanie Smith of Youngsville is a mom of two, school teacher, friend, aunt and sister. "I go on the hunt for things other people have mentioned they need: coats, jackets, books, odds and ends and lots of things for my classroom, including storage," she said. She appreciates the sale's consistent setup, allowing her to go straight to what she needs. For the Smith house, this has been a family event for eight years and everyone does part of the prep work. "My daughter does a great job hanging items; my hubby pins the pants and other hard-to-hang things; my son likes to cut and sort the tags as well as track down missing parts to games/toys; and I get things together, price, organize and pack up. The more hands, the easier the task," Smith said.
"There's a large variety of items at very good prices, and I like that my money is going to moms," said Raleigh's Nicole Faby. As a Seller, you can choose to donate any unsold items to a local charity carefully chosen by the Kids Exchange.
Deanna Martinez-Bey of Raleigh finds her best deals on electronic learning toys. She's shopped on and off for the past twelve years, and with a baby on the way, she's now looking for infant items. "I have gotten so many people to participate in this sale. Word of mouth has been the best form of advertising," she said.
The Kids Exchange is open to the public. Consignor item drop off is Jan. 20-22, volunteers shop Jan. 22, consignors shop Jan. 23 and the public sale runs Jan. 24-26 with 50  percent off most items on Sun.
Comments