Nine of the Best New Restaurants in Raleigh, N.C.
Tuesday, July 30, 2019, 8am by visitRaleigh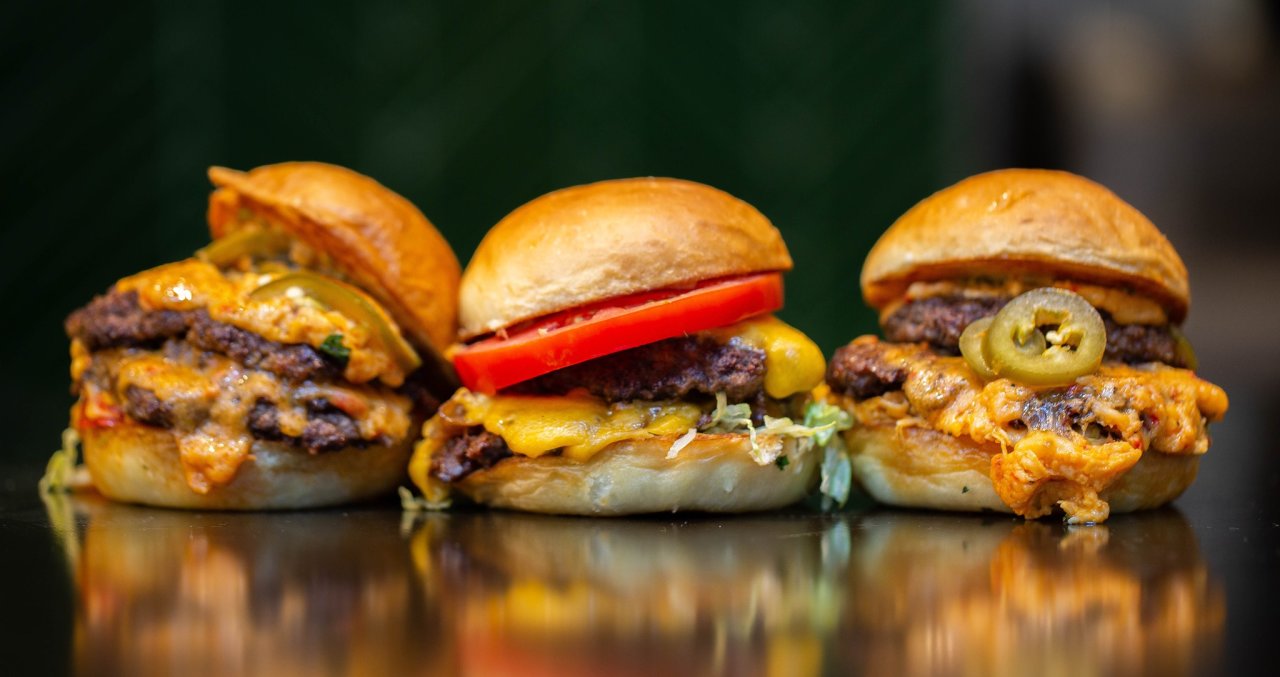 The Raleigh, N.C., food scene just keeps getting better! From seafood to empanadas, cocktails to boba tea, here are nine new restaurants to check out for a tasty meal (or three!) on your next visit to the City of Oaks.
 
Drawing on their own culinary background, the partners in Transfer Co. Food Hall—including Jeanne and Jason Queen—joined creative forces with executive chef David Mitchell to debut Mama Crow's. Named after a great-grandmother, Mama Crow's features a menu of fresh, locally-sourced salads, top-quality burgers, house-made cheeses and hand-cut fries ("charred and true, garden new," as the branding on the menu and restaurant walls reads). Chef Mitchell applies his rich experience from Raleigh hotspots—including Trophy Brewing Company, State of Beer and The Oak—to craft a locally-inspired and healthy-minded haven in downtown Raleigh's Olde East neighborhood.
Layered Croissanterie, opened this summer by husband-and-wife team Mark and Kawsar Chavez, is well on its way to becoming a Raleigh institution. Glenwood South's new kid on the block stands out with swanky-but-simple décor; a brightly-colored and infectious brand; and an inventive menu of sweet delicacies brimming with buttery goodness. Fans of the croissant-making process will especially enjoy an open view of the kitchen through a glass wall behind the counter. Swing by soon to indulge in croissant-doughnut hybrids and stuffed croissants, as well as the original French favorite in all its flaky glory. Local tip: Layered Croissanterie only accepts cards for payment.
For sweeping views of downtown Raleigh's skyline, you'll want to head over to Wye Hill Kitchen & Brewing. This recently-opened restaurant in the popular Boylan Heights neighborhood owes its name and its view to the 'wye' it's built over—a junction where trains change direction. Quickly, the place has become quite the social hub with folks flocking to its wood-covered patio overlooking the city.
Wye Hill characterizes itself as a brewpub specializing in chef-driven, vegan- and vegetarian-friendly bar food. However, you'll find plenty of meat dishes on the menu including steaks, shrimp and grits, burgers and more. But food aside, Wye Hill is first and foremost a brewery. Craft beers are always on tap alongside wine offerings and craft cocktails. Local tip: A good spot for big groups on a nice weather day, but arrive early for best seating options.
Calavera Empanada and Tequila Bar
Just down the street from Wye Hill Kitchen & Brewing is Calavera, a familiar name that, after a short time away, has recently upgraded to brand-new digs. Calavera's new location—halfway between Trophy Brewing Company and Morgan Street Food Hall—means it has more space to grow and offer the two things it's known for: empanadas and tequila.
For aficionados and novices alike, the restaurant offers 11 empanada varieties to choose from, including the pulled-pork Piggly Wiggly or its more beefy brethren, the Bulgogi. You can also add sides like fresh guacamole or spicy elote—sweet corn cooked to perfection and covered in Mexican spices and cheese. For a sweet finish, there's the King of Kong—a dessert empanada stuffed with bananas and Nutella. Calavera also carries up to 70 tequilas and mezcals for cocktails best enjoyed outside on the inviting patio.
All the way from the N.C. coast (Wilmington, to be precise), comes the latest entry to Raleigh's seafood scene. Cape Fear Seafood Company settles into its new home in North Raleigh after having transformed brick and mortar into a minimalist beach atmosphere complete with seafoam colored walls, decorative art and sturdy wood furnishings.
Cape Fear Seafood Company is famous for serving high-quality fresh fish, hand-cut steaks, steamed shrimp, crab legs, mussels, scallops and more in a comfortable, relaxed environment. Dock at their land-locked location to try signature entrées including the Cape Fear Shrimp and Grits, highlighted in Our State Magazine as one of five to try across the Old North State. There's also the Saltimbocca—prosciutto-wrapped, white fish served over a bed of sautéed spinach, mushrooms and tomatoes with goat cheese, beurre blanc and cabernet demi-glace.
Billed as Raleigh's first board game café, The Kitchen Table at Relish is a delightful extension of the Relish brand that aims to help people connect over their mutual enjoyment of game play. With a library of 300-plus games and a delicious menu to boot, a great time is guaranteed for anyone who drops in.
The menu at Kitchen Table highlights a humble Southern staple—the biscuit. Having specialized in the art of biscuit making for years, Relish branches out with new flavors and creative twists like The Elvis, a grilled biscuit topped with chocolate peanut butter, sliced bananas and candied bacon. And that's just the beginning of a list of options that include biscuit toast, sandwiches and bowls. For drinks, indulge in a variety of brews, from local draft beers to locally-roasted coffee. Local tip: Check the café's website for themed board game mixers held monthly.
At Morgan Street Food Hall—named one of the top new food halls in America—The Katsu is now serving up Japanese-style, panko-coated cutlet sandwiches (along with a side of French fries and sriracha sauce). Chicken, pork, beef and shrimp options dot the menu, while each item—certainly in the running for biggest sandwiches in the Raleigh area—is piled high with cabbage, tomato, red onion and pickles (other toppings including avocado, kimchi, cheese, bacon and an egg can be added as well). The biggest of them all, the Godzilla Katsu, is a chicken and shrimp sandwich with all of the above toppings (minus avocado), plus a heaping of sweet chili sauce and yum yum sauce to finish the whole thing off. Pro tip: Grab more napkins than you think you'll need before digging in!
Peace and harmony have found a new downtown home in Budacai. Specializing in Asian-fusion dishes and teas of all sorts, Budacai exudes a hip and inviting vibe with its floor-to-ceiling windows, vibrant murals, brightly-colored bar stools and natural wood accents. Upstairs, you'll find a chill space complete with a foosball table, lighted cubes for sitting and a selfie station for Instagram pics. It's the perfect setting for good times, tasty beverages and scrumptious meals.
Speaking of food, Budacai boasts a complete menu of delicious "bites" which include bao, spring and summer rolls, banh mi sandwiches, salads and bowls. When it comes to drinks, this place delivers with an entire menu of milk and fruit teas, coffee and slushes. A full bar also offers spiked options like the Pina Bobada—a delectable combination of coconut rum, banana milk tea and boba.
Budacai isn't the only new spot on this list serving up serious boba vibes. Bumble Tea is also here to give tea fans what they want. Only a short distance away from North Carolina State University, Bumble Tea offers highly customizable drinks that vary in sweetness, toppings and type of tea (fruit and milk). All drinks including coffee and smoothies can be served in either a regular cup or a novelty light bulb cup. And then there's the bubble waffle—a sweet, crispy confection enhanced only by the chocolate syrup and powdered sugar drizzled on top (take it to the next level by adding hand-scooped ice cream!).
Header photo via Mama Crow's Burger and Salad Shop
Comments