The Best Restaurants in Raleigh, N.C. (According to OpenTable Diners!)
Tuesday, August 13, 2019, 2pm by Tabletop Media Group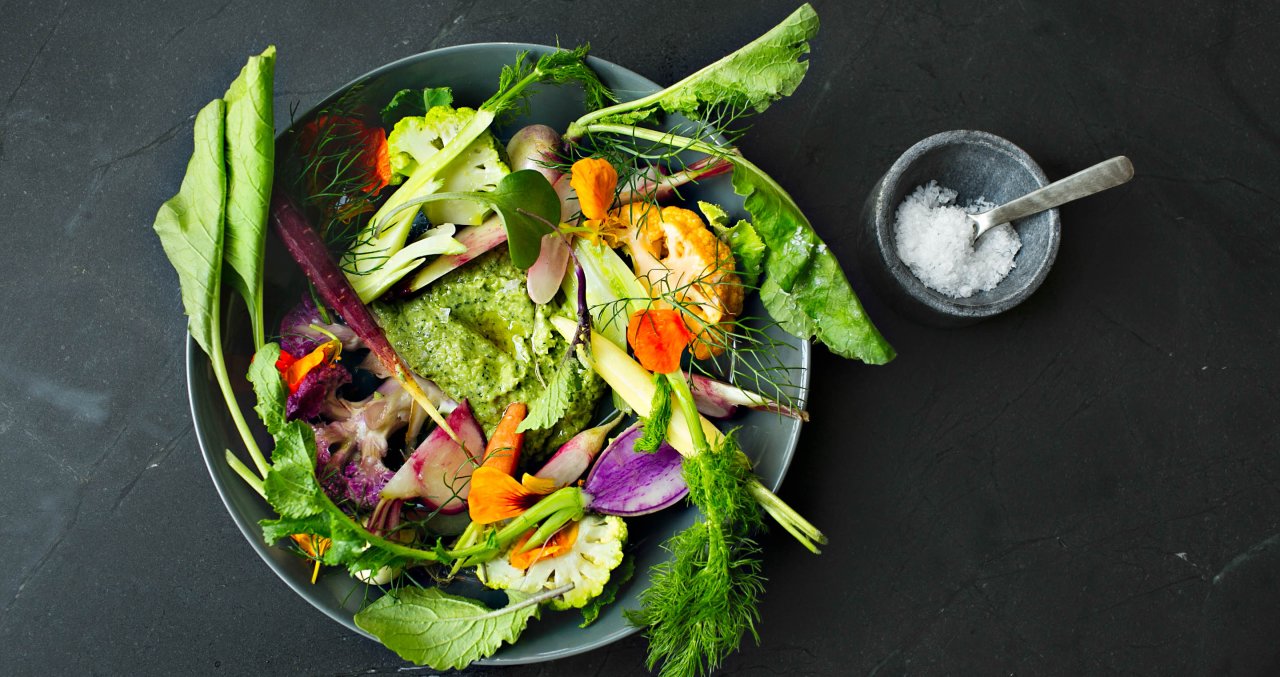 It's a great time to be a foodie in Raleigh, N.C.! Travel and Leisure named Raleigh one of America's favorite cities for barbecue, Zagat called the capital city one of the "Hottest Food Cities" of the year and Forbes even named Raleigh one of 12 global destinations to travel to (thanks to our culinary prowess and superstar dining spots). From AAA Four Diamond restaurants to notable neighborhood favorites, Raleigh has a variety of amazing restaurants. Wondering which spots should go on your must-visit list? Here's a look at the most-booked restaurants in the City of Oaks according to data collected by OpenTable, the popular restaurant reservation website and app.
A note: Not all Raleigh restaurants are part of the OpenTable network, and therefore would not be listed below (Poole's Diner and Stanbury are two of Raleigh's most notable restaurants that are not included, for example).
 
What do you get when you mix books, beer, blooms and bao in Raleigh? One of the most unique dining experiences in the country! Brewery Bhavana—the brewery, bookstore, flower shop and dim sum restaurant all rolled into one incredible offering—was named to Bon Appétit's annual Hot 10: America's Best New Restaurants 2017 list thanks to the food (a modern take on dim sum, next to a menu of large plates), the beer (rotating offerings poured from a 40-tap wall behind the bar) and the people (brother and sister Van and Vanvisa Nolintha, who own Brewery Bhavana along with brewmaster Patrick Woodson, know a thing or two about hospitality). 
No strangers to good food and big accolades, Bida Manda—owned by Van and Vansana Nolintha (see above!)—celebrates the diverse food traditions culture of Laos. The owners opened Bida Manda (Sanskrit for "mother and father") as a way to honor their parents. Open for both lunch and dinner, Bida Manda offers a delicious marriage of Thai, Vietnamese and Chinese cooking refined by French techniques. Come for the food and stay for the cocktails!
A grocery store that opened way back in 1931 in a former life, 42nd St. Oyster Bar was re-established in 1987 and quickly became a Raleigh hotspot for fresh seafood. Today, the restaurant remains committed to serving the highest quality of food and drinks, and the Southern-inspired menu includes an extensive oyster bar on top of all the seafood and steak items you could possibly ask for (paired with an award-winning wine list, to boot!).
Dine at Crawford and Son to experience delicious, straightforward and honest food that ranges from the familiar to the unexpected. This casual neighborhood restaurant, located in Raleigh's Historic Oakwood, strives to deliver depth of flavor with purposeful ingredients. Crawford and Son features a "blue plate special," which varies week to week depending on what local ingredients are available and what five-time James Beard-nominated chef Scott Crawford is craving at the time. The menu features items such as autumn porridge, pork cheeks and beef short rib (plus a slew of desserts that are not to be passed up on under any circumstances).
Second Empire combines an atmosphere of classical history and elegance with a unique selection of cuisine, topped off with a world-class wine selection (this is your go-to spot for special occasions!). This AAA Four Diamond Award-winning restaurant is located in the beautifully-restored Dodd-Hinsdale House in downtown Raleigh. Second Empire also offers a more casual style of dining in their Tavern and Atrium Room. The menu changes seasonally and features chef Daniel Schuur's creations from the freshest seasonal ingredients.
Sitti, Lebanese for 'grandmother', is an authentic Lebanese restaurant founded to honor restaurateur and developer Greg Hatem's heritage. Located in downtown Raleigh, the menu offers traditional Mediterranean mezze, entrees like chicken shawarma and falafel and house-baked flatbreads. An antique Art Deco bar—featuring Lebanese liquors, wines and beers—makes for a great dining and drinking spot on a busy night inside the restaurant.
Garland is the passion project of Cheetie Kumar, a semifinalist for a James Beard Award and rockstar guitarist/musician. The menu is seasonally inspired and influenced by flavors of India and Asia. Garland offers a casual dining experience inside a space that manages to feel upscale with bit of funk. Enjoy a delicious cocktail as well as an expansive wine menu before enjoying dishes such as Tandoori Chicken Kabobs or the locally-sourced Pork Rice Bowl. After dinner, head downstairs to Neptunes Parlour—a cocktail bar that encourages dancing—or upstairs to KINGS, one of Raleigh's favorite live music venues.
An authentic Italian-American restaurant, Gravy prepares their signature gravy (a hearty tomato sauce meant for spaghetti, lasagna and other Italian dishes) daily, using select tomatoes and locally-grown herbs. Gravy puts a modern twist and seasonal focus on classic Italian cuisine. Opt for the giant meatballs or decadent lasagna—plus a few orders of the risotto balls to share with your group—or grab a seat the bar for some exquisite Italian wines.
Jose and Sons embraces both the owners' Mexican heritage and the American South the owners grew up in (the words "Hola, Y'all" plaster the menu and front doors of the restaurant). Check out the fully stocked bar in the center of the restaurant, where you can get a farmers' market margarita made with fresh-squeezed lime juice, organic agave and local, seasonal fruits. Afterwards, try the Braised Collard Green Tamales for dinner. Bring your friends for brunch at Jose and Sons and order their version of the Bloody Mary and the corn masa waffle with fruit marmalade.
Caffe Luna offers Italian cuisine with a Tuscan flair. With floor-to-ceiling windows, the restaurant provides superb dining for every occasion (date nights highly recommended!). Come for lunch or dinner and experience options from antipasti to authentic Italian pastas and everything in between.
Located in the historic Capital Club Building in downtown Raleigh, Capital Club 16 offers scratch-made meals inspired by classic dishes and family recipes. The menu—American combined with European influences—features seasonal and local ingredients, as well as specialty artisanal items like Schaller and Weber Gold Medal Sausages and Meats.
A Japanese restaurant with a vibrant atmosphere, you'll be drawn inside by Sono's impressive decor and you'll keep coming back for the sushi and impeccable service. Their menu includes bento box options, ramen and more. The sushi at Sono has long been known to convert non-raw fish believers.
A chic restaurant offering dishes designed for sharing, ORO servers steadily bring dishes to the table throughout the meal, ensuring that there is always food on the table. With an expansive dinner menu and laid-back style of service, ORO is a great place for a night out with friends. An upstairs mezzanine with a 9-foot fireplace steals the show in the dining space, and the Chilean sea bass and smoky ribs are our top picks from the excellent menu.
The Pit makes no bones about it, this barbecue place serves everything but the squeal. Housed in a meatpacking warehouse from the 1930s in downtown Raleigh, the restaurant, like the menu, honors the past but pushes into the present. Steeped in Eastern-style 'cue, The Pit cooks up a few whole hogs each night and serves them every day. Baby back ribs, barbecue turkey and fried chicken—along with all sorts of tasty sides like collards, barbecue beans and mac-n-cheese—round out a refined menu that's worth traveling for.
Header/Crawford and Son photo: Jessica Crawford Photography
Comments