The Best Wine Bars in Raleigh, N.C.
Wednesday, September 15, 2021, 12pm by visitRaleigh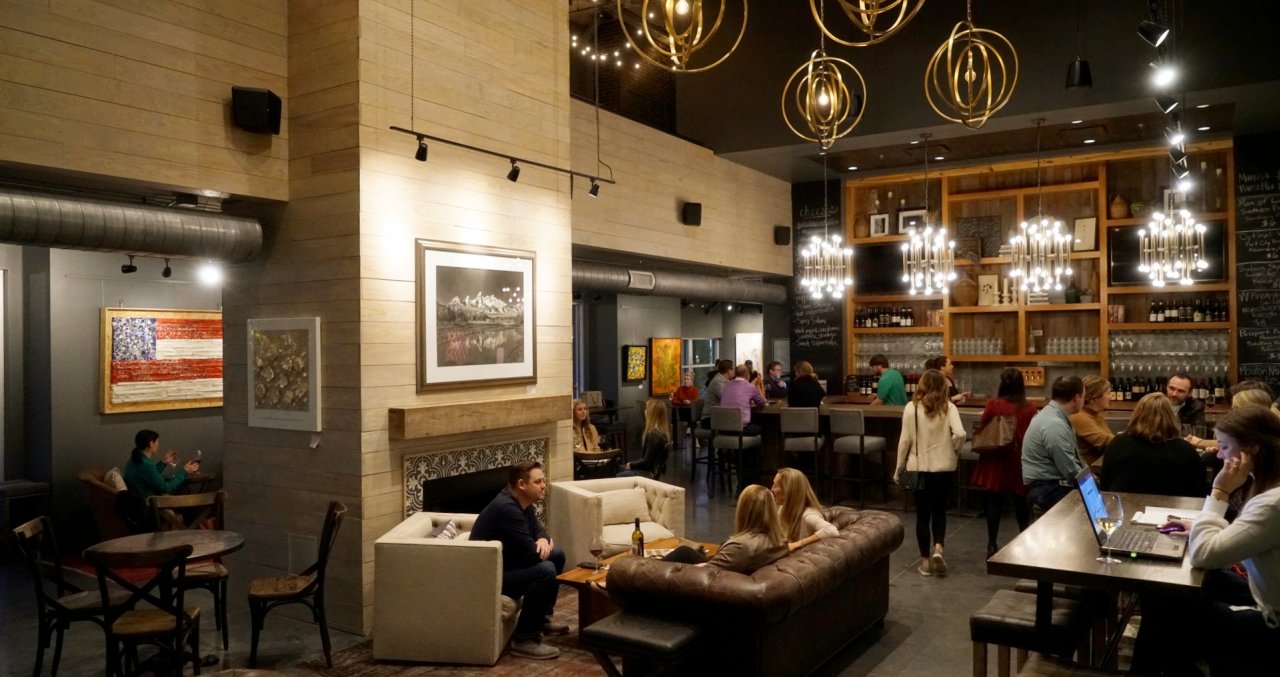 Wine is having quite the moment in the Raleigh area, with a number of cafés, restaurants and bars curating offerings and collections that attract novice and aficionado drinkers alike. For great lovers of all things wine, here are some of the best bars and restaurants well worth enjoying!
 
Italian for "life and wine," Vita Vite has surely nailed the perfect combination of both. This cozy spot with a classy-meets-rustic sensibility, boasts two unique locations in downtown Raleigh's Warehouse District and North Hills neighborhood. Each location offers a carefully curated selection of international wines that pair really well with a menu of delectable small plates. Drop by to either enjoy your sips in a plush armchair or comfy sofa by a fireplace or at a communal table or the bar with friends. While there, take notice of the stunning art adding pops of color to the industrial space. Vita Vite is dedicated to showcasing the creativity of Southern artists, and patrons not only come to appreciate the art but also purchase pieces for themselves.
Bodega—co-owned by chefs Serge Falcoz-Vigne and Horacio Rodriguez, both formally of the award-winning Saint Jacques French Cuisine restaurant in Raleigh—is turning heads and whetting appetites for delicious wine and small plates. Calling downtown Wake Forest home, Bodega offers an eclectic range of cold and hot small plates with influences from around the world. When it comes to wine, Bodega impresses with almost 40 wines offered by the glass and 3-ounce pours (if you rather prefer a craft beer or rum-based cocktail, you're covered there as well).
If you're looking for a unique pairing, Unwined on White totally fits the bill. Where else can wine lovers experience a wine lounge that also doubles as a yoga studio (and includes in a rooftop hangout space for both activities!)? This family-owned concept sprang from a desire to promote health and wellness while also creating a community legacy in historic downtown Wake Forest. At Unwined, enjoy a cozy atmosphere to sip handpicked wines and beers, many of which come from smaller family-operated vineyards and local breweries. Visitors can also find their bliss beyond the wine glass with a wide range of yoga classes for all fitness levels. Pro tip: The store frequently offers complimentary wine (sometimes beer) tastings on Friday evenings. Check the schedule, here.
Raleigh's best-kept secret is an exciting concept eatery from chef Gregory Goldberg that's, in a word, uninhibited. By crossing culinary boundaries, Uninhibited Tapas takes you on an adventurous journey via small plates and tapas, cocktails, beer and of course, wine. The bar's mission is to create the best food with the best ingredients and serve it up in the best environment. Come devour seasonal dishes like lamb lollipops with rhubarb and mint chutney as well as yellowtail fish tacos while savoring a nice selection of rosé, sparkling, red and dessert wines. Local tip: Pair your glass of wine with charcuterie and cheese. Uninhibited Tapas offers an excellent combination of grilled baguette, cured meats and other accoutrements.
Head on over to the Warehouse District to find Barcelona Wine Bar—a warm and welcoming tapas bar tucked away inside The Dillon. Inspired by the culture of Spain, the bar exudes an old-world charm with plenty of modern flair from interior décor that's both organic and rustic to an outdoor patio covered in greenery. Barcelona offers an award-winning selection of wines from Spain and South America and boasts one of the largest Spanish wine programs in the U.S. Additionally, the bar prides itself on preparing simple and elegant tapas with Spanish and Mediterranean influences and seasonal ingredients plucked from local markets. Pro tip: Barcelona is one of the more popular spots in this part of downtown. For a quieter experience, opt for seating in the dining room or patio away from the bar. 
Good food and good drinks should be simple, fresh and satisfying. That's the philosophy at Taste, a family-owned restaurant committed to the basics: simple ingredients turned into Asian and American cuisine creatively imagined and executed. As part of a unassuming shopping center in North Raleigh, Taste welcomes diners with an art-gallery vibe complete with polished floors, industrial walls and works of colorful art displayed throughout. Snag a seat at the bar, high-top or at a regular table to enjoy pistachio-crusted Ahi tuna, sliders, flatbreads and more. Choose your favorite wine, beer or cocktail from their full drink menu to really get a "taste" of the good life in the City of Oaks.
Billed by many as the best wine bar in Raleigh, Vinos Finos offers ambience that's downright cozy. Drop in at the charming Lafayette Village location and slip into an intimate environment complete with mood lighting, warmly colored stucco walls, soft leather chairs and an ample outdoor patio. When it comes to wine, Vinos Finos has the largest selection of South American wine around, offering tastings by the pour and retail bottles for taking home as well. The food menu features new and exciting dishes ripe for discovery made with local ingredients. With all this and more, it's the perfect place for date night, a friend's night out or even a small business meeting.
Niche Wine Lounge is locally referred to as the Holly Springs, N.C., equivalent to "Cheers"—the place where everyone knows your name. A warm welcome awaits every visitor upon entering a bar that feels more like a friend's home. That's no accident as Niche was once a single-family home now divided into several smaller rooms and nooks perfect for quiet conversation or boisterous gatherings with friends. Come settle into a nice, soft couch or a comfy chair and order wines from all over the world by the glass or bottle. If you feel the need to switch things up, Niche also offers more than a dozen beers including some obscure brews. Live music is periodically on the menu as well with the lounge regularly hosting musicians and even putting on a backyard concert series.
Simply put, amazing wines, amazing food and great friendships are formed that last a lifetime, all under one roof that is Uncorked. Established more than 10 years ago, Uncorked has become a local favorite, just off Durant Rd. in North Raleigh. With more than 40 wines, you're sure to find a wine that pairs well with their traditional tapas dishes and splendid cheese boards. They also have a great selection of craft beers to select from, plus coffee.
Header photo via North Hills and Vita Vite Midtown
Comments