The Biggest Upcoming Events and Festivals in Raleigh, N.C.
Tuesday, July 09, 2019, 12pm by visitRaleigh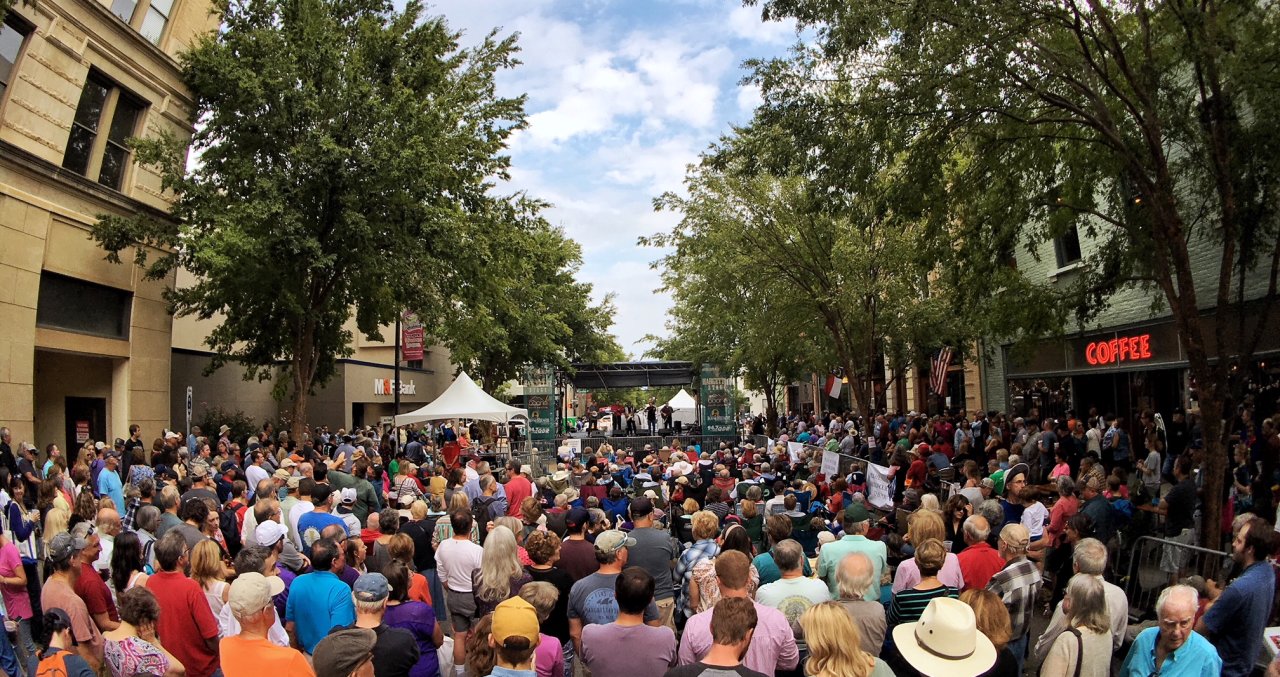 The biggest, the best, the brightest and the finest—2019 has six more months full of major festivals and celebrations in Raleigh, N.C.! These events serve an important purpose—they mark history and sense of pride, plus they showcase talent, creativity and culture, delicious foods and beverages (and some surprises, too!).
Make plans now to spend a day or a weekend in the Raleigh area around these trip-worthy events!
 
July
Destination SunFest at Dorothea Dix Park
July 13, 2019
A gorgeous field of sunflowers was temporarily a well-kept secret in 2018 before being unveiled at the first-ever SunFest event at Dorothea Dix Park—a celebration of summer for the whole family that included live music, performing arts, arts and crafts, food trucks and more. The sunflowers—and the celebration—return even bigger and better in 2019.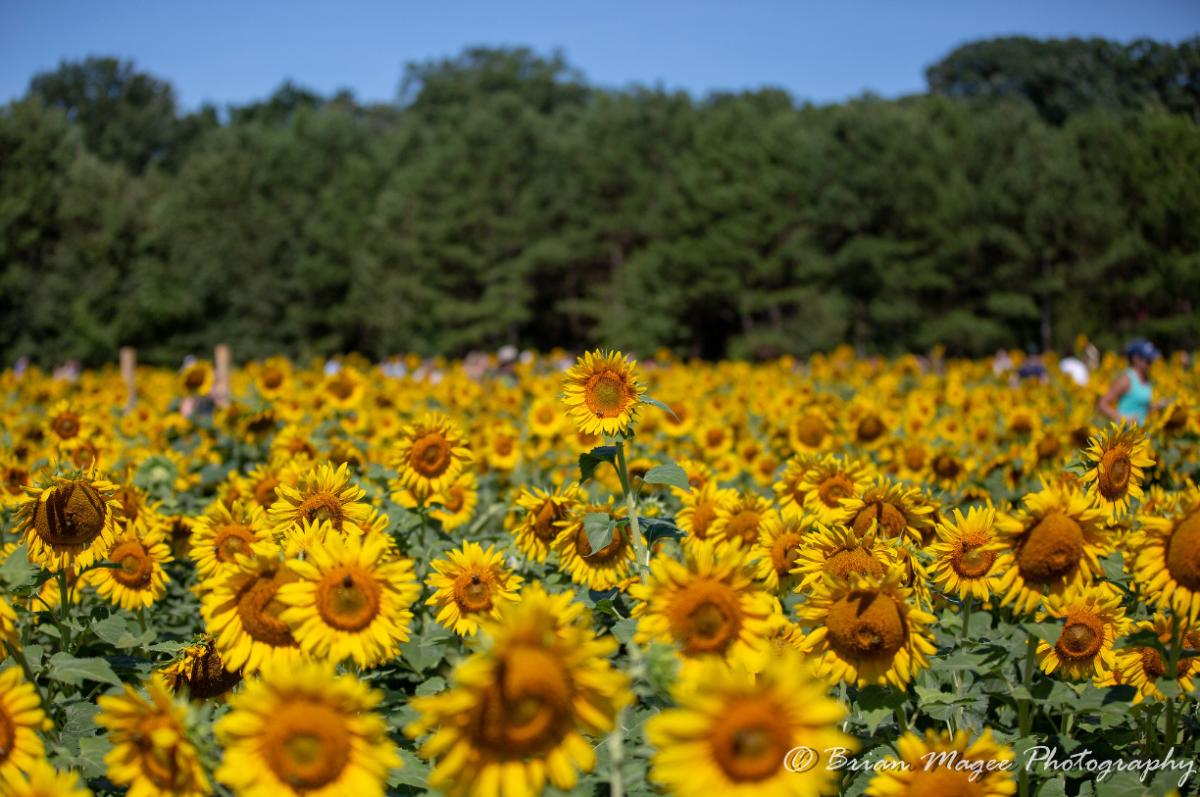 Cary's Downtown Chowdown
July 14, 2019
Enjoy a food-filled afternoon in downtown Cary. Taste some of the area's best food (barbecue, burgers, beignets and more!), enjoy cool beverages from craft beer and wine vendors and relax to the music of great local performers. More than 30 total vendors will be on hand—see you there!
 
One Giant Leap Festival
July 20, 2019
An indoor and outdoor celebration commemorating the 50th anniversary of Apollo 11's moon landing, this one-day festival at the North Carolina Museum of History will feature hands-on crafts, demonstrations and activities (including a virtual reality lab where you can "travel" to space and "be" the first person on the Moon and a bungee-jumping station where can experience weightlessness like real astronauts!).
 
North Carolina Theatre presents Annie
July 23-28, 2019
With equal measures of pluck and positivity, little orphan Annie charms everyone's hearts despite a next-to-nothing start in 1930s New York City in this season-ending production from North Carolina Theatre.
 
GalaxyCon Raleigh
July 25-28, 2019
A three-day festival for fans of pop culture, superheroes, science fiction, anime and more, GalaxyCon Raleigh (formerly named Raleigh Supercon) will be back and bigger than ever at the Raleigh Convention Center in July. Featuring celebrity guests, comic book creators, artists, cosplayers and other industry guests, GalaxyCon Raleigh is expected to bring an incredible 30,000 attendees together in downtown Raleigh to see and be seen, to meet celebrities, go head-to-head in video games and have a blast participating in all things geek!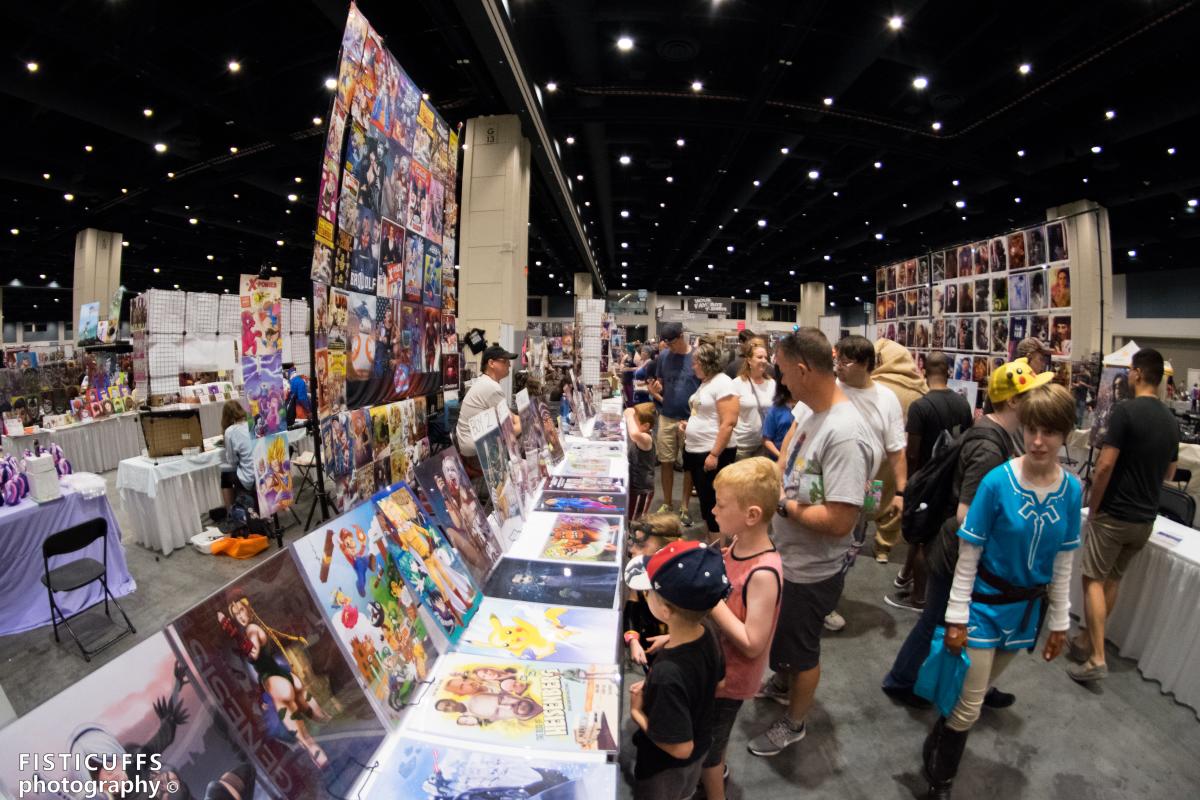 August
Sir Walter Miler
Aug. 2, 2019
One of America's best (and fastest) track events, the Sir Walter Miler is a free-admission event featuring an elite field of men and women runners and allows fans onto the track at Meredith College to scream and cheer as athletes look to set some of the fastest mile times of the year in the U.S.
 
Beer, Bourbon & BBQ Festival
Aug. 2-3, 2019
Beer sipping, bourbon tasting, music listening and barbecue eating—what's not to love? Don't miss the two-day Beer, Bourbon and BBQ Festival at Cary's Koka Booth Amphitheatre. Admission buys you a souvenir sampling glass so you can enjoy an all-you-care-to-taste sampling of beer and bourbon, plus chow down on some pulled pork, ribs, biscuit and more, all while enjoying all-day live music.
 
Moore Square Grand Opening Celebration
Aug. 3, 2019
Save the date for the grand re-opening of one of Raleigh's oldest public spaces. Moore Square—a four-acre, downtown urban green space that was originally conceived as one of five public green spaces for the city back in 1792—has been closed since 2017 for a new master plan implementation that included major renovations and new features (a cafe, splash pad, stages for music and outdoor movies, larger walking paths, space for a farmers market, public art and natural play areas for children). The Grand Opening Celerbation is set for Aug. 3 (and a free hip hop music festival is set for Aug. 17!).
 
Downtown Raleigh Food Truck Rodeo
Aug. 4, 2019
Food trucks as far as you can see (literally!). The Downtown Raleigh Food Truck Rodeo brings more than 50 food trucks to the city center, spanning a half-mile and 11 city blocks and drawing thousands of hungry visitors to taste the best of the best from local trucks. It's one of the biggest rodeos in the country!
The Flaming Lips
Aug. 7, 2019
The Flaming Lips, with special guests The Claypool Lennon Delirium and Particle Kid, will play Red Hat Amphitheater in downtown Raleigh.
 
2019 Women's International Champions Cup
Aug. 15-18, 2019
Score your tickets Opens a New Window. to see some of the best club soccer teams in the world in Cary! The International Champions Cup (ICC)—a four-team tournament made up of the best women's teams in the world and hosted by the North Carolina Courage (defending champions of the inaugural ICC event)—will take place Aug. 15-18. The Courage, Olympique Lyonnais, Manchester City and Atlético Madrid are the competing teams.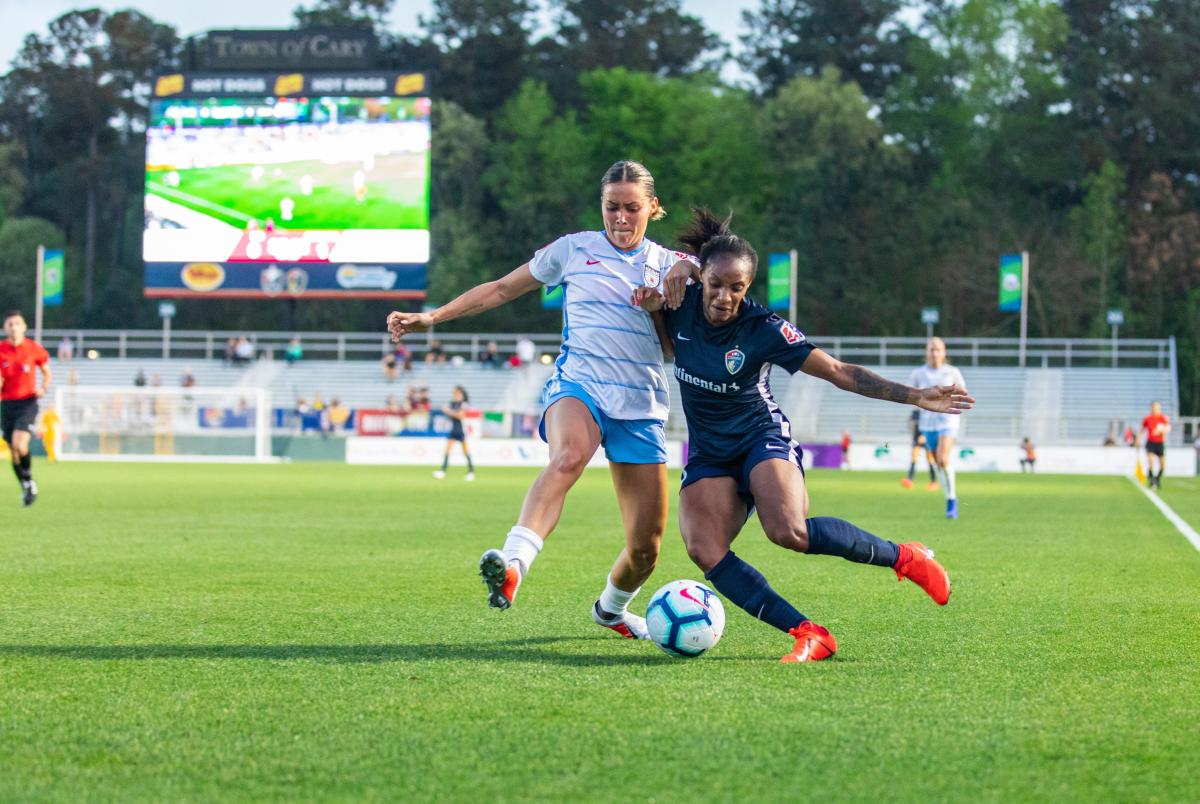 Summer Daze Music Festival Vol. 2
Aug. 17, 2019
Celebrate summer at the second annual Summer Daze Music Festival at Coastal Credit Union Midtown Park in North Hills, a celebration of music, local businesses, culture and, of course, summertime vibes. The 2019 music lineup includes tunes by DJ Nevy, The EFunk Experience, Cisco Adler and '90s cover band Here's to the Night.
 
Packapalooza
Aug. 24, 2019
This annual, all-day block party and street festival, drawing more than 80,000 attendees, caps off North Carolina State University's Wolfpack Welcome Week at the start of another academic year. The free and open-to-the-public event features more than 300 vendor booths lining Hillsborough St., along with food, games, arts and crafts, visual and performing arts and more. Local band Delta Rae, boasting their signature Southern folk rock sound, will take center stage to close out the evening.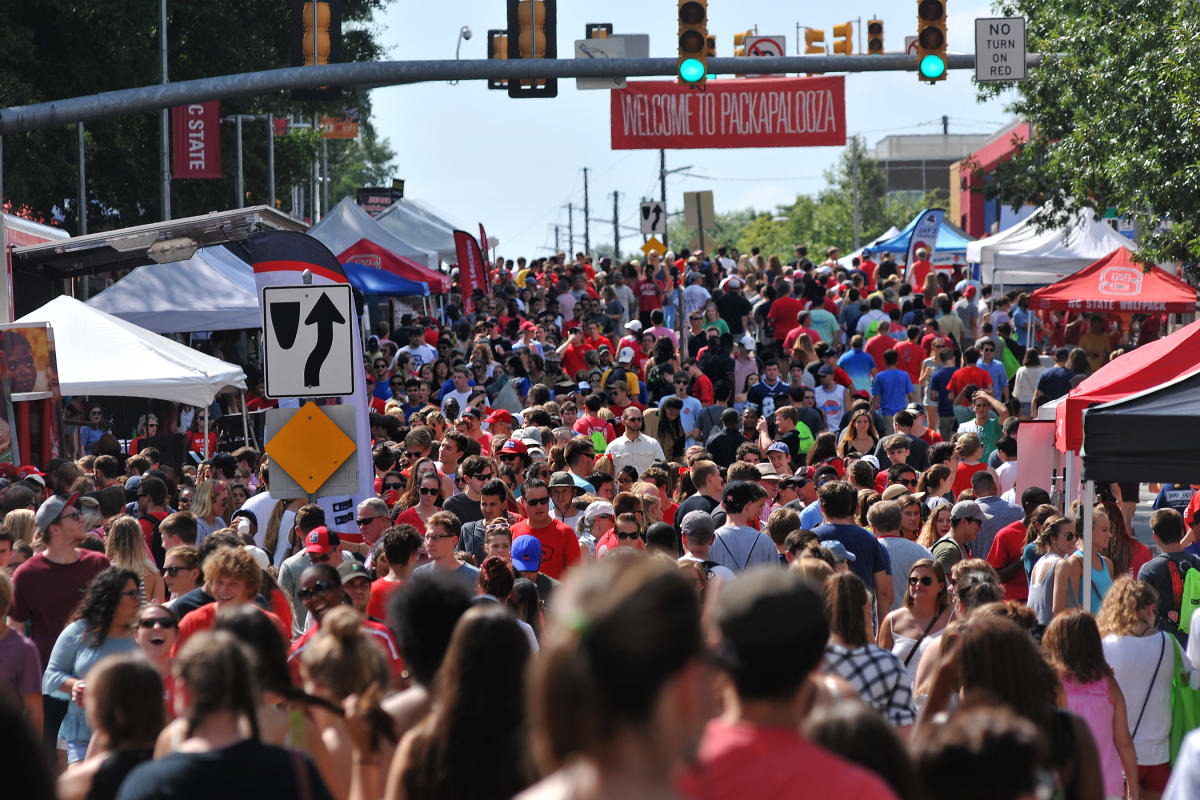 43rd Annual Lazy Daze Arts & Crafts Festival
Aug. 24-25, 2019
For more than 40 years, the Lazy Daze Arts & Crafts Festival has put local artists and craftsmakers in the spotlight. Today, the Cary festival has grown to two days, features more than 300 artists from 16 states, has multiple stages of live music, a beer garden and plenty of food trucks to keep everyone happy.
 
African American Cultural Festival
Aug. 31-Sept. 1, 2019
An annual celebration of African American culture expressed through art, music, food and community, this two-day downtown Raleigh festival showcases local, national and international artists, performers, food vendors and area business owners. Now in its ninth year, the free-admission festival draws nearly 40,000 attendees per year to what's now considered Raleigh's premiere destination for teaching, sharing and celebrating the distinctive folk and cultural traditions of African Americans here in North Carolina and from around the world.
 
September
Hopscotch Music Festival
Sept. 5-7, 2019
Three days, nearly 150 bands, 12 venues in downtown Raleigh, 50 totally-free day parties and 25,000 fans—it's no wonder why Hopscotch Music Festival is time and time again named one of America's can't-miss music events. The acts—and genres—are as wide ranging as the venues they play in (the 5,000-seat Red Hat Amphitheater and a tiny dive bar, Slim's Downtown, for example). Headliners for 2019 include Sleater-Kinney, James Blake, Jenny Lewis, Chvrches, Phantogram, Little Brother and more!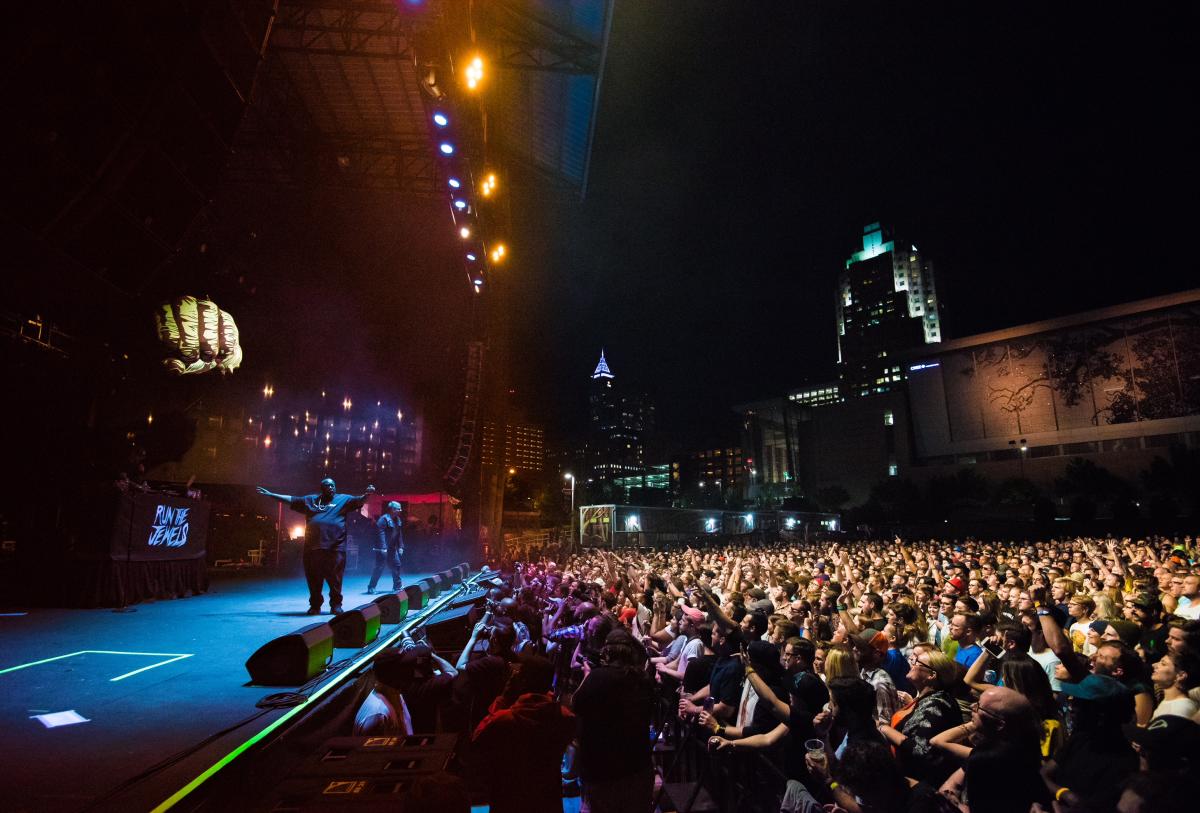 SPARKcon
Sept. 13-14, 2019
SPARKcon, the totally-weird, totally-awesome creativity festival that takes over downtown Raleigh each Sept., is truly a grassroots event. The "for the people, by the people" approach uses an open-source planning process that allows more than 2,000 artists to be involved each year. Dance, fashion, music, film, food—if you can name it, you can find an event for it at the festival that spans nearly 15 city blocks.
 
City of Oaks Pirate Fest
Sept. 14, 2019
Ahoy, mateys! 2019 marked 300 years since the notorious pirate Blackbeard roamed the Carolina coast and lost his life—and his head—in a fight with British soldiers. At the second annual City of Oaks Pirate Fest, held at Dorothea Dix Park, you'll learn more about the history of pirates in N.C., plus you'll get to meet Captain Blackbeard, engage in sword fights, feast at local food trucks, participate in a costume contest, take on arts and crafts projects and more!
 
Apex Music Festival
Sept. 14, 2019
Ready for its ninth year, the Apex Music Festival attracts thousands of fans to historic downtown Apex to enjoy live music, street vendors, food trucks, beer and wine and an eclectic mix of shops and restaurants. Two outdoor stages and one indoor theater will host a variety of acts from local, regional and national performers from many musical genres—rock, folk, R&B, bluegrass, country and more.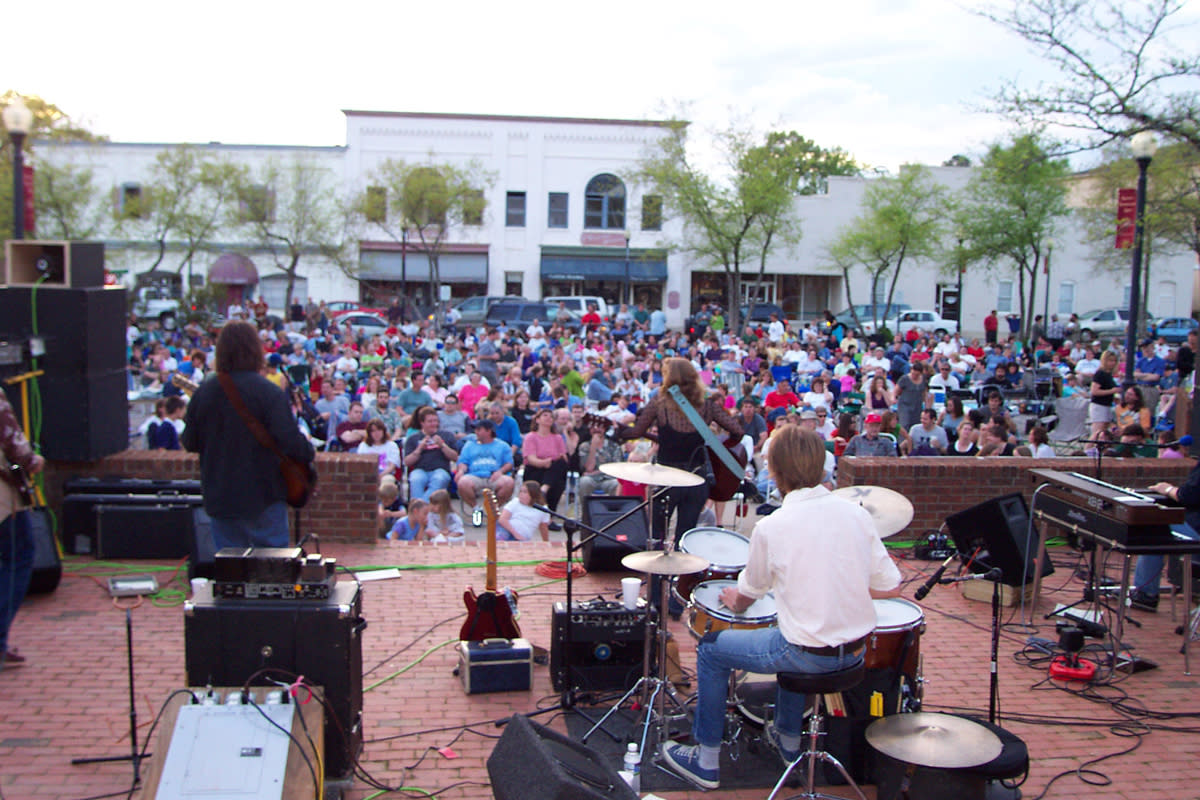 15th Annual Capital City Bikefest
Sept. 20-22, 2019
The country's largest downtown motorcycle rally, this three-day, family-friendly event featuring musical performances, parades and plenty of sweet rides is tough to miss (and impossible not to hear!). Bike competitions, a tattoo festival, a classic car show, food trucks and much, much more are big draws for the wildly-diverse crowd.
 
BugFest
Sept. 21, 2019
Experience more than 100 exhibits, crafts, games and activities at BugFest, North Carolina Museum of Natural Sciences' annual event that lets you interact with entomologists and other scientists while learning about the fascinating world of bugs. Featuring the ever-popular Café Insecta, where the brave can sample buggy dishes prepared by local chefs. The best part? The event is totally free for the expected 35,000 attendees.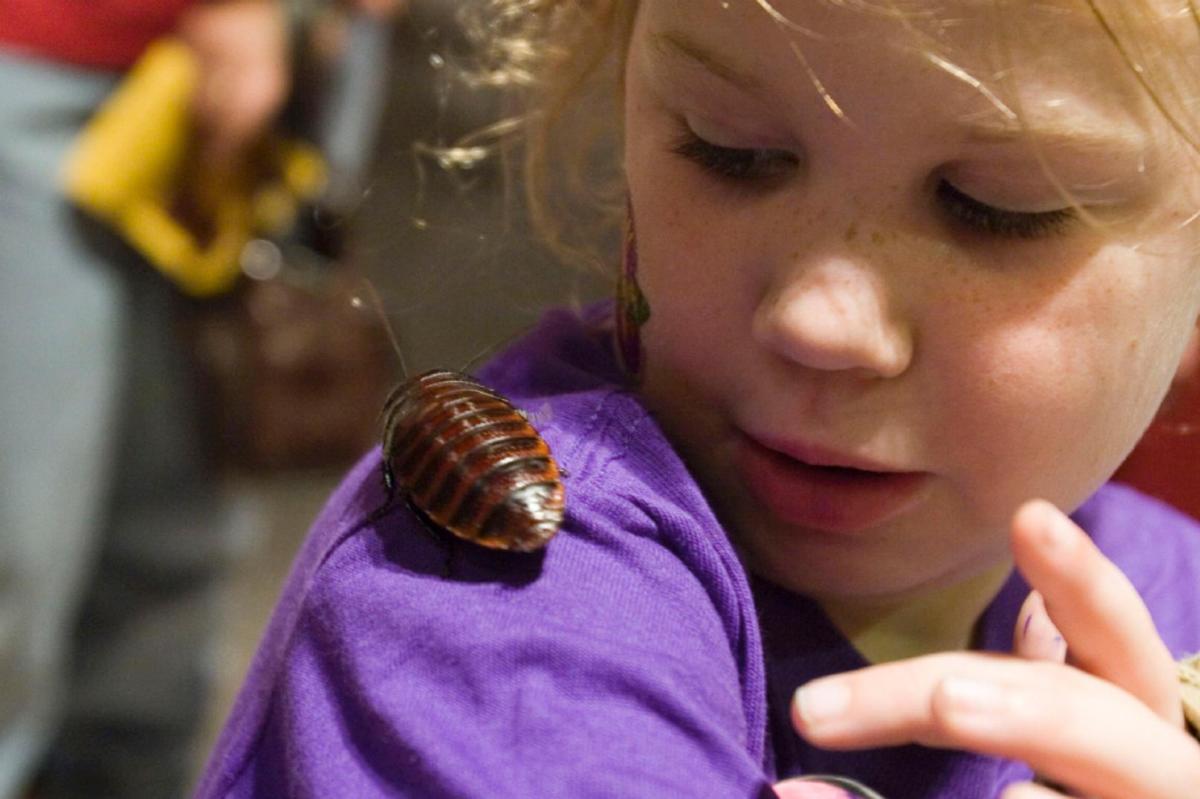 Groove in the Garden
Sept. 21, 2019
Groove in the Garden is back for year five at Raleigh Little Theatre's beautiful Stephenson Amphitheater. The annual music and arts festival shines the spotlight on some incredible local talent. Two stages of music, plus food trucks, beer, wine, local artists and vendors, a kids' zone and more make this a can't-miss late summer event in Raleigh.
 
La Fiesta del Pueblo
Sept. 22, 2019
Back for its 26th year, La Fiesta del Pueblo, a Hispanic cultural event held on Fayetteville St. in downtown Raleigh, draws nearly 20,000 attendees each year and showcases music, art, dance performances, educational booths, children's activities and food from different regions of Latin America, all in celebration of the diversity of Latin-American culture.
 
World of Bluegrass
Sept. 24-28, 2019
The arrival of a toe-tappin', banjo-strummin' week of non-stop week of bluegrass in downtown Raleigh is one of the most anticipated times of the year. The International Bluegrass Music Association brings their business conference, along with the world's most talented bluegrass musicians, to Raleigh during this week. Those musicians then perform in clubs, on street corners and in hotel lobbies—anywhere they can find a jam session—during the Bluegrass Ramble. Then the week is capped off with PNC presents Wide Open Bluegrass, a two-day festival that sets up seven stages of free music, a dance tent, a barbecue championship, tons of art vendors and more. The Main Stage at Red Hat Amphitheater is FREE for the first time in 2019 (and headlining acts include Del McCoury Band, Molly Tuttle, Balsam Range, Sister Sadie and more!).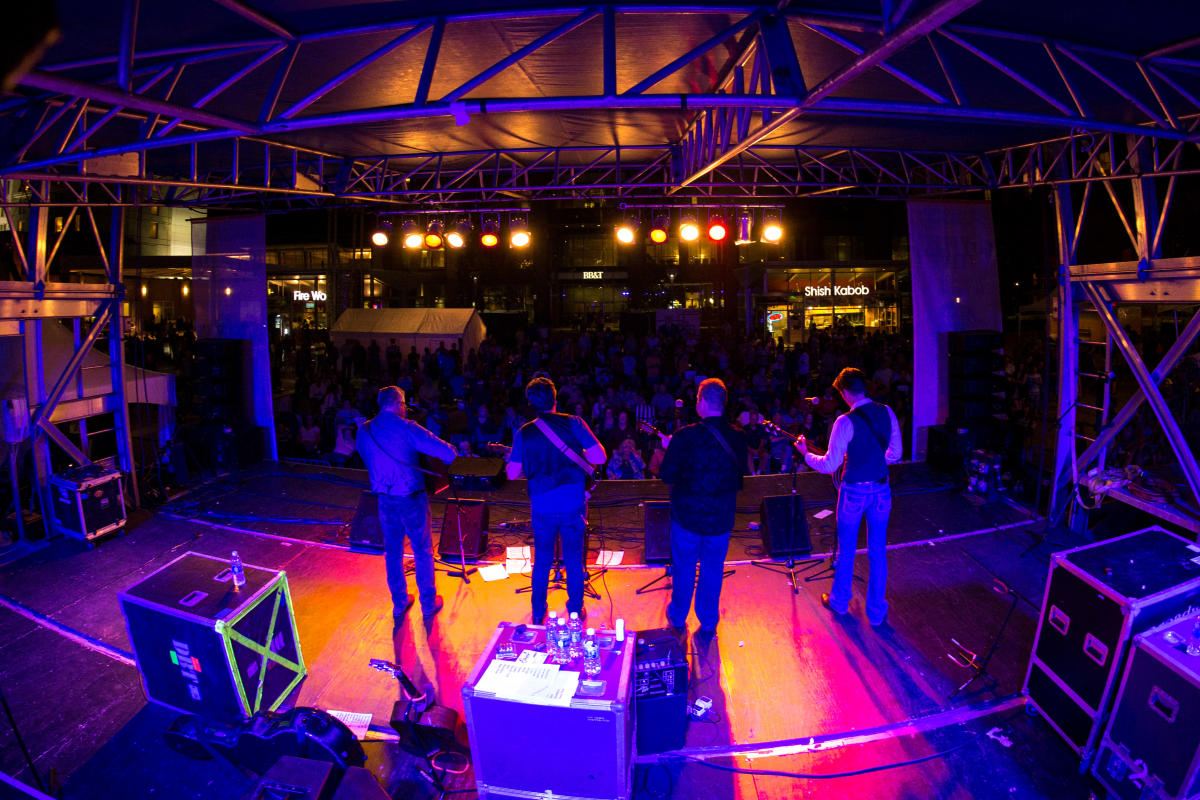 N.C. Pride at Night Festival and Celebration
Sept. 28, 2019
Thirty years ago, Raleigh's first Gay Pride celebration was held on Sat., June 25, 1988. Participants, numbering more than 2,000, gathered at North Carolina State University's Memorial Belltower on Hillsborough St. and marched to Capitol Square. On Sept. 28, participants will again honor the past and celebrate the future with a free street festival outside of Legends Nightclub, a leader in LGBT nightlife in the Raleigh area for more than 25 years.
 
Carrie Underwood
Sept. 30, 2019
Seven-time Grammy winner and Pollstar's three-time top female country touring artist, Carrie Underwood swings through Raleigh to take the stage at PNC Arena as part of her "The Cry Pretty Tour 360"—she'll be joined by special guests Maddie & Tae and Runaway June.
 
October
Carolina Hurricanes vs. Montreal Canadiens (opening night!)
Oct. 3, 2019
Fresh off a dramatic playoff run to the Eastern Conference Finals in the 2018-2019 season, the NHL's Carolina Hurricanes return to PNC Arena for a new year with new expectations. They'll open up the schedule with a home game against Montreal and will play an additional five home games during the month of Oct.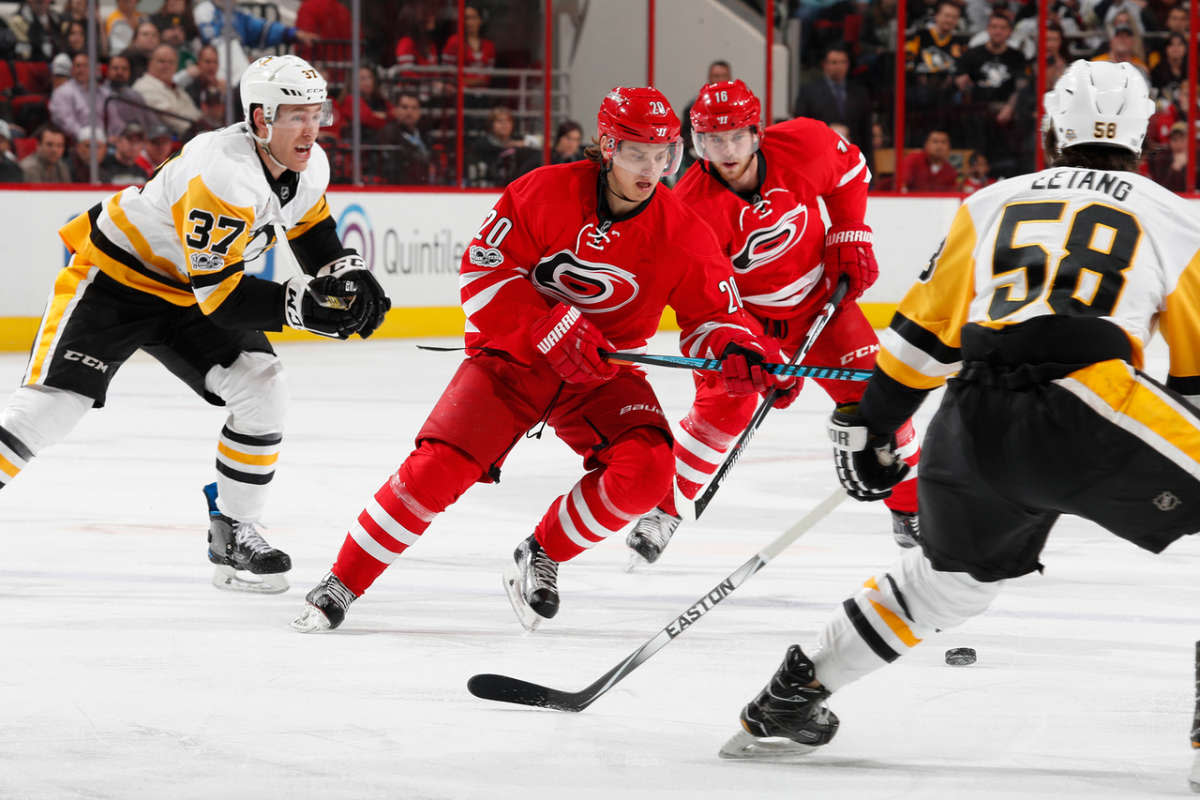 Casktoberfest
Oct. 3, 2019
Cheers to seasonal beers! Big Boss Brewing Company's Casktoberfest transforms the brewery into a giant beer hall with 30+ one-of-a-kind cask ales, just in time to head into the new fall season.
 
Tacos 'N Taps Festival
Oct. 5, 2019
This all-you-can-taste beer and tequila festival takes you south of the border for foodie fun—tacos, margaritas, 80+ beers, mariachi bands and other live music, pinata punching, contests and other surprises await at Cary's Koka Booth Amphitheatre.
 
Video Games Live - North Carolina Symphony Special Event Concert
Oct. 5, 2019
Experience music from the most popular video games of all time performed by the North Carolina Symphony, featuring Mario™, Zelda™, Halo®, Warcraft®, Final Fantasy®, and more! Gamers and non-gamers alike will be dazzled by synchronized cutting-edge video screen visuals, state-of-the-art lighting, and special on-stage interactive segments.
 
SAS Championship
Oct. 11-13, 2019
See some of golf's best at the SAS Championship, a PGA Tour Championships event. Held annually at Prestonwood Country Club in Cary, the event is widely recognized as one of the most important events of the year. The tournament is expected to once again play host to 'Wildcard Weekend'—the last full-field event before the Charles Schwab Cup Playoffs.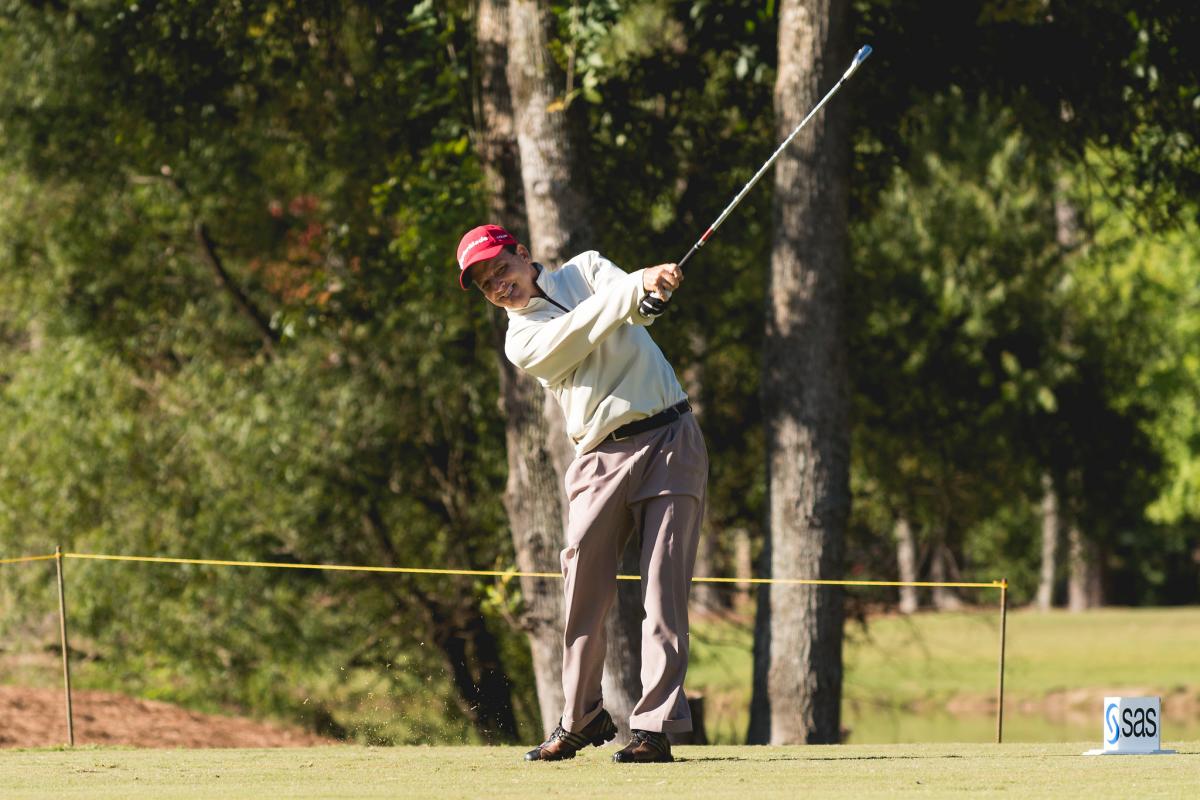 NC Wine, Cheese & Chocolate Festival
Oct. 12, 2019
This fourth annual event at Lafayette Village gets bigger and better every year. Taste local and regional chocolates and cheeses paired with a variety of wines from across the world (including some local favorites). Sit, sample and listen to live music, shop local vendors and take home a souvenir wine glass at the end of the day.
 
Beericana Craft Beer and Music Festival
Oct. 12, 2019
This fast-growing beer and music festival held at beautiful Sugg Farm Park brings together more than 70 breweries (including most of the nearly 30 craft beverage brewers in Raleigh, N.C.) and more than 20 food trucks, along with a full lineup of Americana jams, to celebrate good friends, good beer and good times in Holly Springs.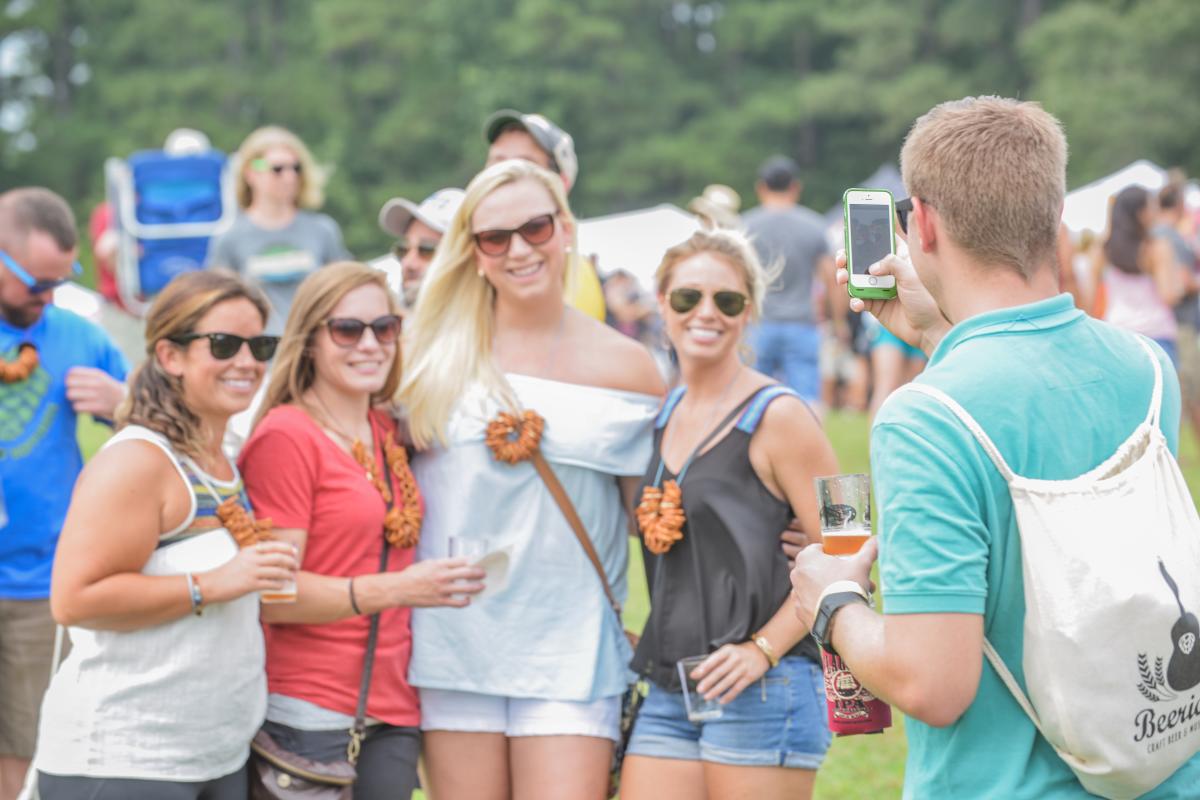 North Carolina Theatre presents West Side Story
Oct. 15-20, 2019
The world's greatest love story takes to the streets of New York in the landmark Tony Award-winning musical, West Side Story. Shakespeare's Romeo and Juliet is given a modern twist as two young, idealistic lovers find themselves caught between warring street gangs, the Jets and Sharks.
 
2019 North Carolina State Fair
Oct. 17-27, 2019
The largest annual event in the state, the North Carolina State Fair draws one million visitors through the gates each Oct., marking what many consider to be the unofficial beginning of the fall season. Eleven days of high-flying rides, deep-fried foods, live music, stunt shows and other entertainment (including nightly fireworks) has been a can't-miss event for generations of families—the 2019 version of the North Carolina State Fair marks the 152nd year of the event!
Triangle Oktoberfest
Oct. 18-19, 2019
The sixth annual Triangle Oktoberfest at Koka Booth Amphitheatre in Cary is expected to provide plenty of family-friendly activities including live music, storytelling, dancing and traditional Bavarian food and fare (plus local and authentic German beers on hand).
 
Bon Iver w/ Feist
Oct. 19, 2019
The Justin Vernon-led indie rock band Bon Iver—expected to release a new album in the second half of 2019—lands at PNC Arena in Raleigh for a stop on their newest tour.
 
Frida Kahlo, Diego Rivera and Masterpieces of Modern Mexico from the Jacques and Natasha Gelman Collection
Oct. 26, 2019-Jan. 19, 2020
Frida Kahlo, Diego Rivera, and Masterpieces of Modern Mexico from the Jacques and Natasha Gelman Collection at the North Carolina Museum of Art presents the paintings of two icons of the 20th century. Few artists have captured the public's imagination with the force of Mexican painter Frida Kahlo (1907–54) and her husband, the Mexican painter and muralist Diego Rivera (1886–1957).
 
2019 National Women's Soccer League (NWSL) Championship
Oct. 27, 2019
The NWSL—now in its seventh season and featuring many of the best soccer players in the world—will decide the 2019 champion at WakeMed Soccer Park in Cary. The North Carolina Courage, defending league champions based in Cary, will hope to play for a title in front of a loud home crowd.
 
November
The Black Keys - Let's Rock Tour
Nov. 8, 2019
The Black Keys—an indie rock duo that just released a new album, "Lets Rock"—stops at PNC Arena during their 31-city North American tour. Special guests Modest Mouse and Shannon & The Clams will open up the evening.
 
North Hills Tree Lighting Celebration
Mid-Nov. 2019
The annual lighting of a 41-foot-tall Christmas tree, a visit from Santa Claus, trackless train rides for kids, live music and plenty of vendors on hand make this celebration an equally great event for families and a fun date idea. Arrive a tad early to join in on the Holiday Sip & Shop to knock out some shopping at local retailers like Peter Millar, Quail Ridge Books, Scout & Molly's plus more while enjoying complimentary hot chocolate and cider.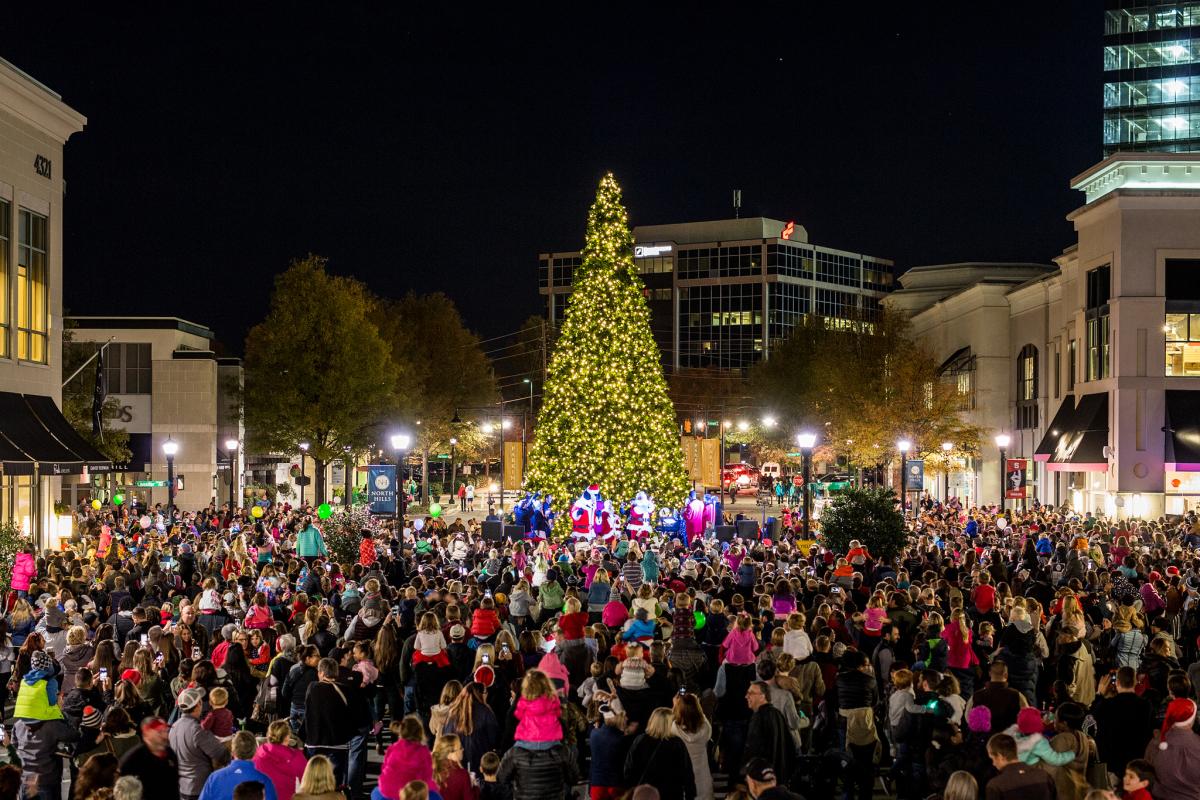 Moonlight in the Garden
Mid-Nov. 2019
A magical lighting exhibition that's suited for the entire family, Moonlight in the Garden at JC Raulston Arboretum at North Carolina State University is a once-per-year opportunity to see the nationally-acclaimed gardens artfully illuminated by colorful lights. Each evening of the ticketed event is paired with live music, food trucks, hot apple cider, fire pits and marshmallows to roast!
 
24th Annual American Indian Heritage Celebration
Nov. 23, 2019
Musicians, dancers, artists, storytellers and authors from N.C.'s eight state-recognized tribes will gather for this popular family event. For all ages, the celebration is a firsthand opportunity to learn about the state's American Indian culture, past and present. Activities include craft demonstrations, hands-on activities, games, foods and much more.
 
75th Annual Raleigh Christmas Parade
Nov. 23, 2019
A Raleigh tradition for more than 70 years, the Raleigh Christmas Parade is the largest parade of its kind between Atlanta and Washington, D.C. The parade—filled with marching bands, dancers, classic cars, super heroes and more—marches through downtown Raleigh for two hours along a 1.4-mile route that draws a crowd of 60,000 spectators.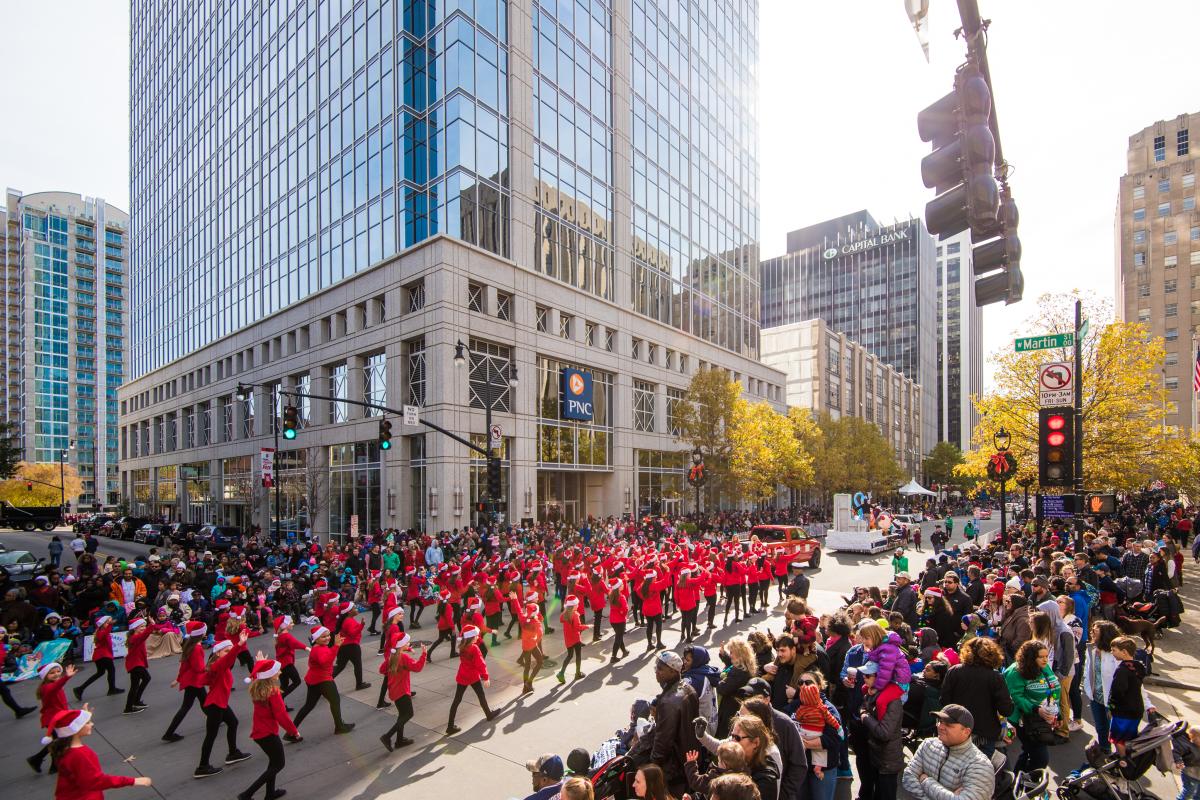 Rudolph the Red-Nosed Reindeer: The Musical
Nov. 29-Dec. 24, 2019
Based on the animated television special "Rudolph The Red-Nosed Reindeer" and the stage production directed and conceived by Jeff Frank and First Stage, the characters you know and love—Rudolph, the Abominable Snowman, Santa and Mrs. Claus and more—come to life in this Broadway Series South production.
 
North Carolina Chinese Lantern Festival
Late Nov. 2019 through mid-Jan. 2020
The North Carolina Chinese Lantern Festival puts hundreds of larger-than-life lanterns on display at Cary's Koka Booth Amphitheatre, creating an incredible, colorful adventure for you to walk through during the holiday season. In all, the lanterns and more than 15,000 LED lights make up 20 distinct displays, including a 200-foot-long, 21-foot-tall Chinese Dragon that sits on Symphony Lake.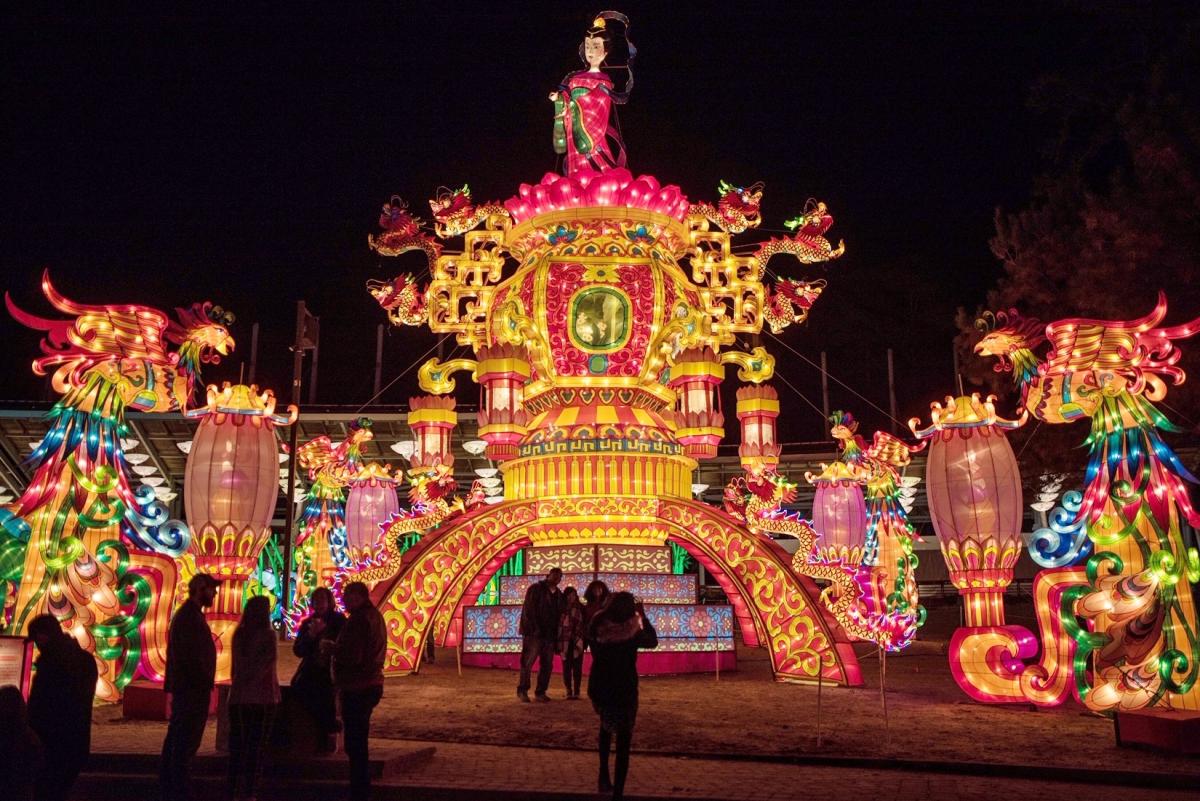 December
An Evening with David Sedaris
Dec. 1, 2019
Raleigh-native David Sedaris, a number-one bestselling author and one of America's preeminent humor writers, has returned to the road following the release of his most deeply personal and darkly hilarious collection, Calypso. An Evening with David Sedaris will feature all new stories and observations, along with an audience Q & A and book signing.
 
Boylan Heights Art Walk
Early Dec. 2019
For 26 years and counting, the Boylan Heights Art Walk has featured more than a hundred artists and craftspeople selling a wide range of glasswork, jewelry, woodwork, clay work and ceramics, photography and prints, multimedia, painting and other art from the neighborhood's porches, yards, and sidewalks (in of the area's prettiest neighborhoods!).
 
State Capitol Tree Lighting Ceremony
Early Dec. 2019
With luminaries lighting the Capitol grounds and local choral groups filling the air with seasonal songs, the lighting of the tree at the North Carolina State Capitol building is a sign for many that the holiday season is officially here. After the lighting of the tree, stick around to tour the inside of the Capitol, covered in wreaths and draped in garland.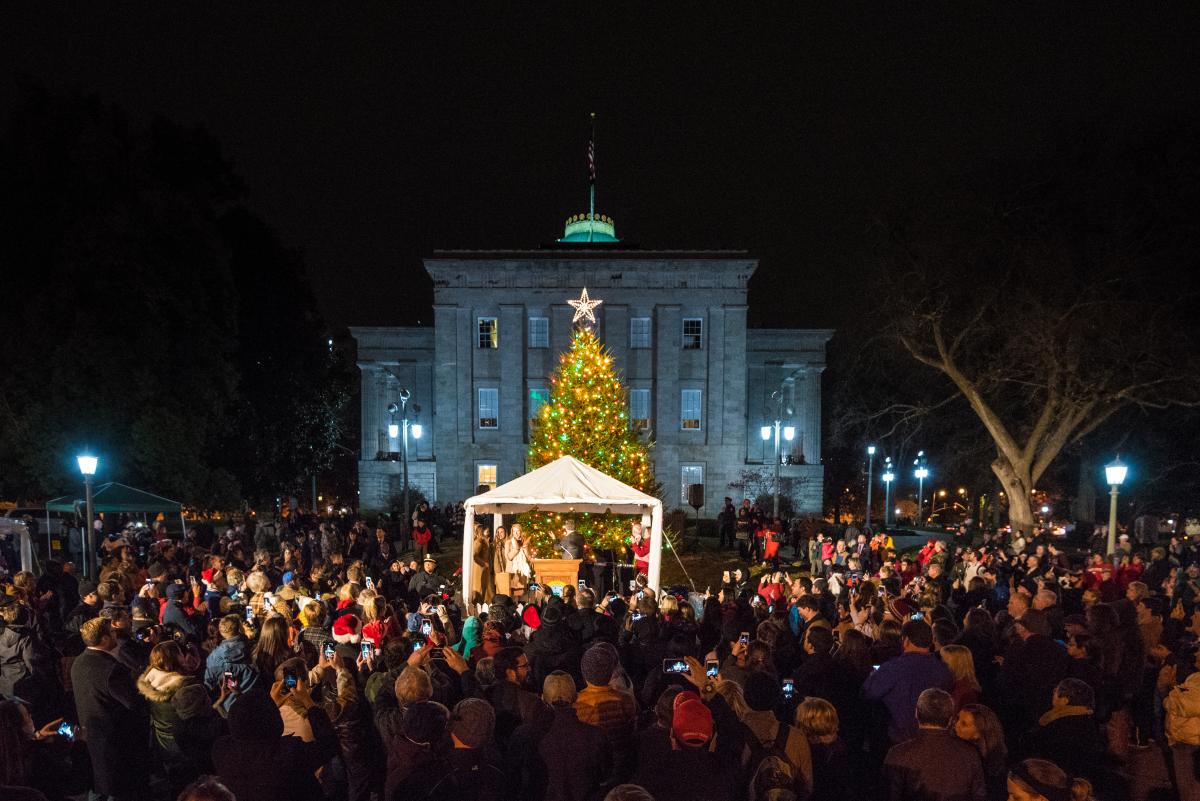 48th Annual Oakwood Candlelight Tour
Early Dec. 2019
Historic Oakwood, a community of homes, many of which are dated to the mid-1800s to early 1900s, has its own small town feel. Elegantly decorated for the holidays, you can step inside about a dozen private homes, staffed with docents who tell the rich history of this Century Victorian neighborhood.
 
Theatre In The Park presents A Christmas Carol
Early Dec. 2019
This theater production from local passionate mind Ira David Wood III, celebrating its 45th year during the 2019 holiday season, has wowed more than a million guests throughout the years. The beloved musical comedy, in which Wood himself puts on an incredible performance as Scrooge, has been a longstanding tradition for families in the area—tickets tend to go quickly so plan ahead!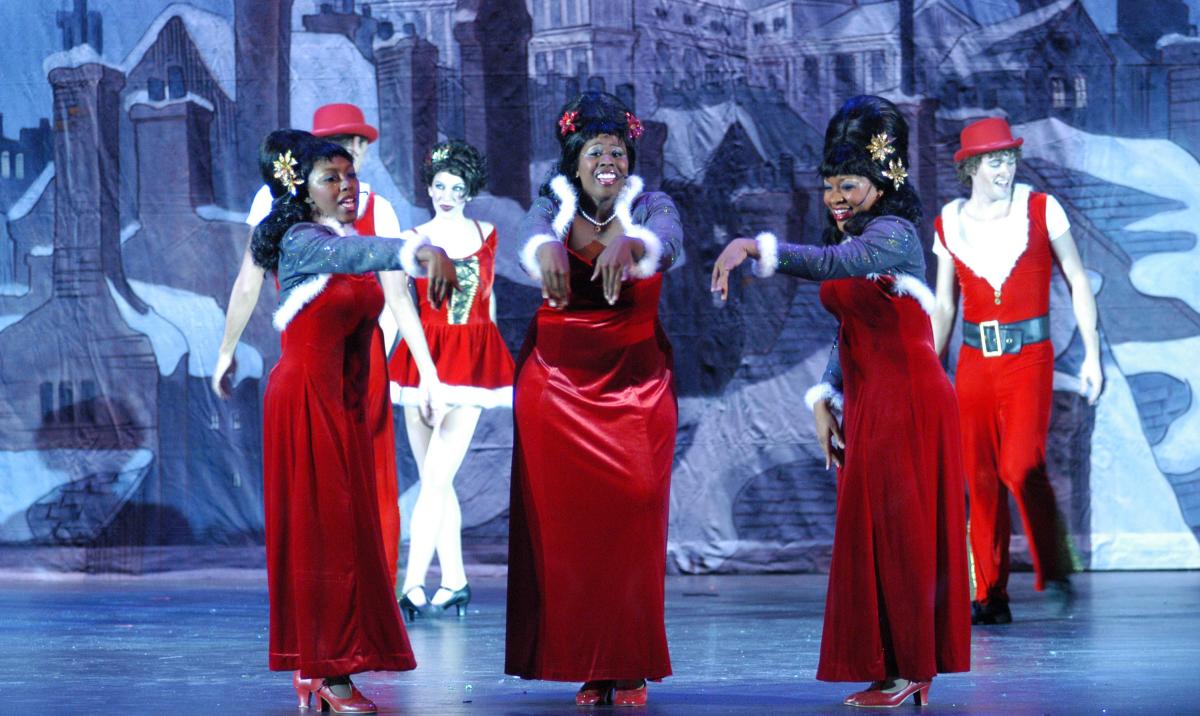 NCAA Men's College Cup
Dec. 13-15, 2019
Four teams, one ultimate prize—the final four NCAA Men's soccer teams will battle it out on the pitch at Sahlen's Stadium at WakeMed Soccer Park in Cary to crown a champion in of the year's biggest sports events held in the Raleigh area.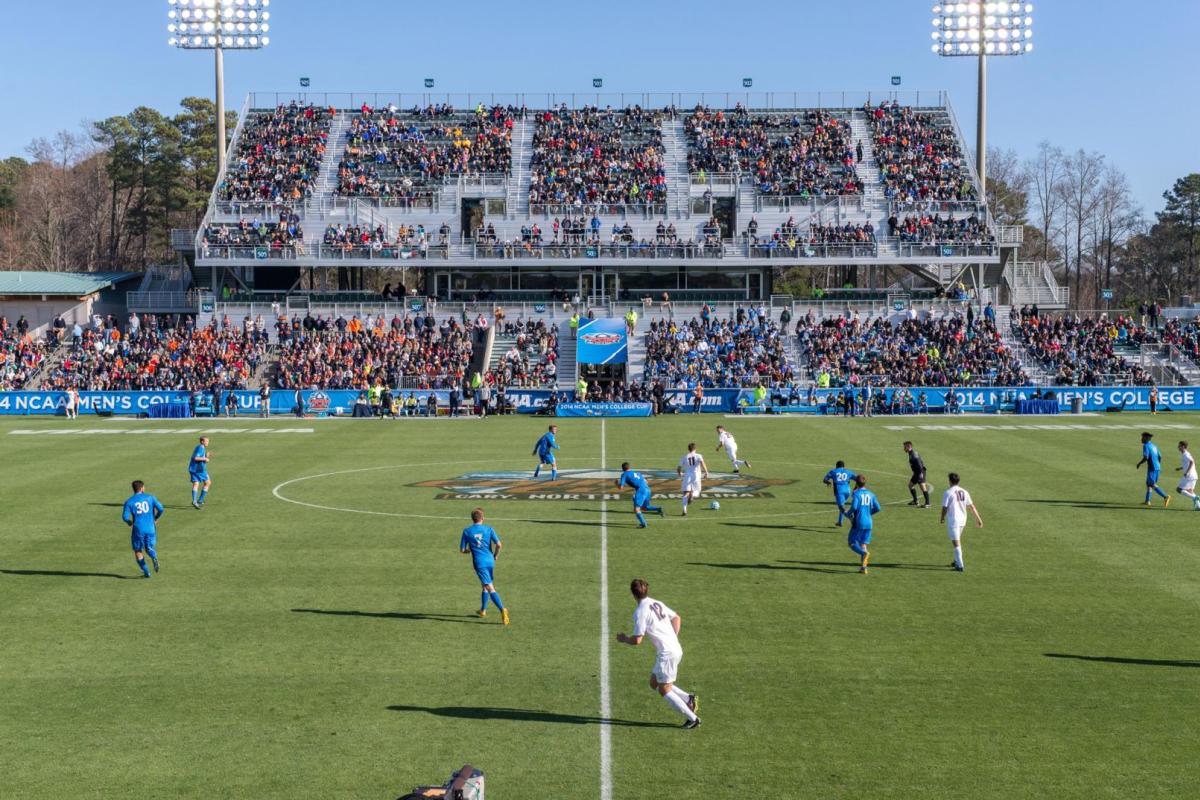 Carolina Ballet presents The Nutcracker
Dec. 18-29, 2019
Grace, grandeur and mysterious illusions. Carolina Ballet's holiday classic is a can't-miss tradition for locals, visitors, families and friends. The only production in the country using illusions created by renowned magician Rick Thomas, The Nutcracker will make characters levitate, disappear and reappear before your eyes in 14 performances at the Duke Energy Center for the Performing Arts.
 
First Night Raleigh
Dec. 31, 2019
First Night Raleigh, a downtown Raleigh New Year's Eve celebration for more than 25 years, is an all-day event with more than 100 performances (music, dance, theater, comedy and more) across 35 venues. Tons of kids' activities, a 90-foot-tall Ferris wheel and a countdown to midnight (where, yes, a giant acorn drops from the sky as the clock strikes 12) and celebratory fireworks highlight a full day of festivities.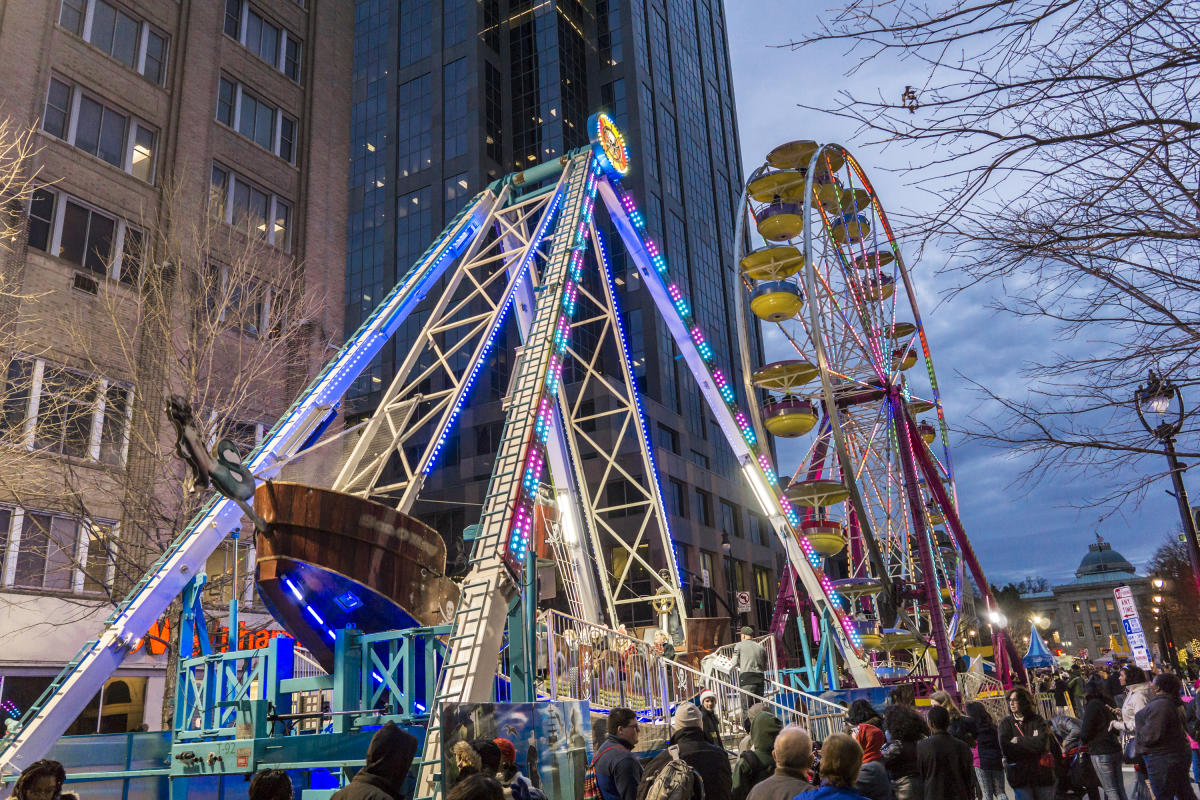 Sunflower photo by Brian Magee Photography; GalaxyCon Raleigh photo by Fisticuffs Photography courtesy of Super Festivals; North Carolina Courage and World of Bluegrass photos by Garrett Poulos; Tree Lighting photo by Terrence Jones Photography courtesy of North Hills
Comments