The Hottest Foods in Raleigh, N.C. (Literally)
Friday, July 27, 2018, 9am by Tabletop Media Group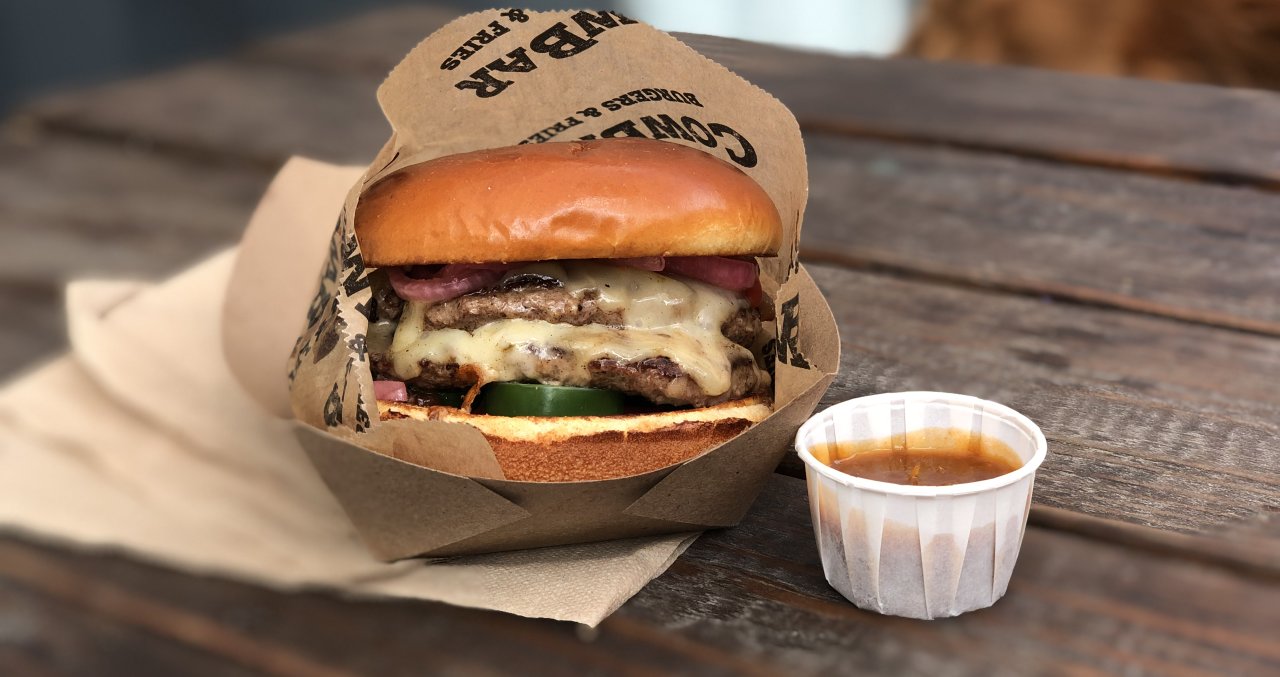 Roll call—who likes it hot? We've rounded up 10 of the hottest foods (literally!) in the Raleigh area for all of the heat lovers out there. From face-melting hot chicken wings to an ice cream flavor that's been labeled as the spiciest in the world, these fiery foods will have you sweating in no time! Dare to try them all?
 
Sunni Sky's Ice Cream, the small-town ice cream hangout shop located about 20 minutes south of Raleigh in Angier, has a menu loaded with more than 90 flavors. But only one has been referred to by Food Network as "one of the spiciest sweets on the planet." That flavor, appropriately named Cold Sweat, is mixed with three kinds of chili peppers and two of the world's hottest hot sauces. Not for the faint of heart, Cold Sweat is so spicy that you have to sign a waiver before tasting it. Not sure if you're intrigued or terrified? The answer is both—definitely both!
With hours that stretch until 11pm seven days a week during the warmer months, the shop, along with the front porch and signature rocking chairs waiting outside, is nearly always packed (with a line that moves quicker than you'd expect thanks to a hustling staff). More than 120 homemade flavors are crammed onto the menu—Blueberry Cheesecake, Pumpkin Pie, Coconut Fudge, Sour Apple Sherbet and plenty more (ask to taste as many samples as you'd like and they'll happily oblige). With super low prices (it's just $4 for a triple cup or cone—cash only, by the way), it's no wonder why this ice cream parlor is a favorite for so many.
Nuclear Burger from Cow Bar
At Morgan Street Food Hall—the downtown Raleigh foodie attraction that opened in 2018 and was recently named one of the best new food halls in America—chef Dan Yeager's Cow Bar has a menu full of favorites that can make the ordering process akin to choosing a favorite child (the Truffle Burger threatens to steal the show, and a large order of kimchi fries is a true pro move that's more than enough for a full meal). One thing is clear, however—if you're into heat, the double-stacked Nuclear Burger is your choice. Sriracha ketchup, jack cheese, thick-cut jalapeños and Cow Bar hot sauce (a habanero reduction that comes on the side, along with a warning from the staff!) all provide a level of heat and variety of textures to make for one chow-worthy burger. 
Tri-Pepper Chicken from Super Wok
Tucked away in an unassuming location in Cary is Super Wok, an authentic Chinese restaurant long known by locals as the go-to place for Sichuan cuisine (spicy, salty, sour and sweet food known to scorch your taste buds). With three different kinds of peppers, the tri-pepper dish—fully loaded with green peppers, Thai chiles, peppercorns and cooked in pepper oil—pairs stir-fried chicken with an insane amount of heat that lingers on your palette. 
Chef Ashley Christensen's wildly-popular Southern restaurant Beasley's Chicken + Honey has plenty of delicious options (the chicken and waffles are tough to pass up), but if you're looking for super spicy, we suggest the Hot Chicken Sandwich. Made with the Carolina Reaper, the hottest pepper in the world according to the Guinness World Records, this sandwich (pictured in the header) packs a serious punch. Spice lovers, beware!
Aviator Brewing Company's Aviator SmokeHouse in Fuquay-Varina has a selection of wings that are smoked, then deep-fried to order. For the adventurous, order the MocoLoco Wings, which are made with a blend of ghost chili peppers. If those aren't hot enough for you, try the Imperial MocoLoco Wings—made with an even stronger blend of ghost chili peppers. The menu very clearly describes these wings as "very, very, very, very, very hot." You've been warned!
Lao Spicy Chicken Wings and Beef Larb from Bida Manda
Bida Manda is a Laotian restaurant and bar in the heart of downtown Raleigh that includes deliciously-spicy foods on its menu. To start, try their Lao Spicy Roasted Habeñero and Peanut Sauce Chicken Wings. After you've warmed up your palate, order the Beef Larb, a traditional dish you can often find from street food vendors in Laos—ask for it "Lao hot." This hand-tossed meat salad, made with spicy lime and fermented Padek fish sauce, is served with grilled vegetables and sticky rice (which you'll certainly appreciate as you try to cool your palette).
There's nothing better than a late-night plate of classic hot wings, and the award-winning wings from Woody's at City Market are the perfect option to satisfy that craving! For the spice lovers, try the Insane Sauce. The name says it all. Pair it with a local beer to cool your mouth down a few notches. Cheers!
If you like sweet and spicy, then Videri Chocolate Factory's Dark Milk + Vesta + Nib Chocolate Bar is for you! This special chocolate bar is made with Benny T's Vesta dry hot sauce that just so happens to be made right here in Raleigh. The bar is not only topped with Benny T's Vesta, but also with roasted cocoa nibs, making it the perfect treat that's sweet, spicy and crunchy!
Ghost Pepper Salami Sandwich from State of Beer
If you're looking for a sandwich that will make you sweat, State of Beer's Ghost Pepper Salami Sandwich will be the one to do so! Not only does it have layers of ghost pepper salami, but it's also topped with chipotle mayonnaise, spicy habanero slaw, pickled jalapeños and pepper jack cheese. This must-try spicy sandwich is packed with flavor!
Thai House Cuisine in Raleigh is an authentic Thai restaurant with some of the most delicious, spicy Thai foods in the area. Try their Red Curry with Chicken. The best part about Thai House Cuisine is that you can order each dish to the level of spice you desire. Attempt the Thai Hot level (or "4 stars") if you're looking for spice, or opt to get it less spicy if you don't think you can handle the heat. Either way, their dishes are amazing.
Spicy Veggie Burger from Living Kitchen
Living Kitchen is an organic and 100-percent plant-based restaurant located on downtown Raleigh's Fayetteville St. Try their veggie burger made with quinoa and millet and topped with sunflower seed hummus and guacamole—ask for them to make it spicy, and they'll serve it with their house-made hot sauce. This is one spicy dish that will make you feel good inside and out!
Comments