The N.C. State Fair is Back, Oct. 14-24, in Raleigh, N.C.!
Tuesday, October 05, 2021, 8am by visitRaleigh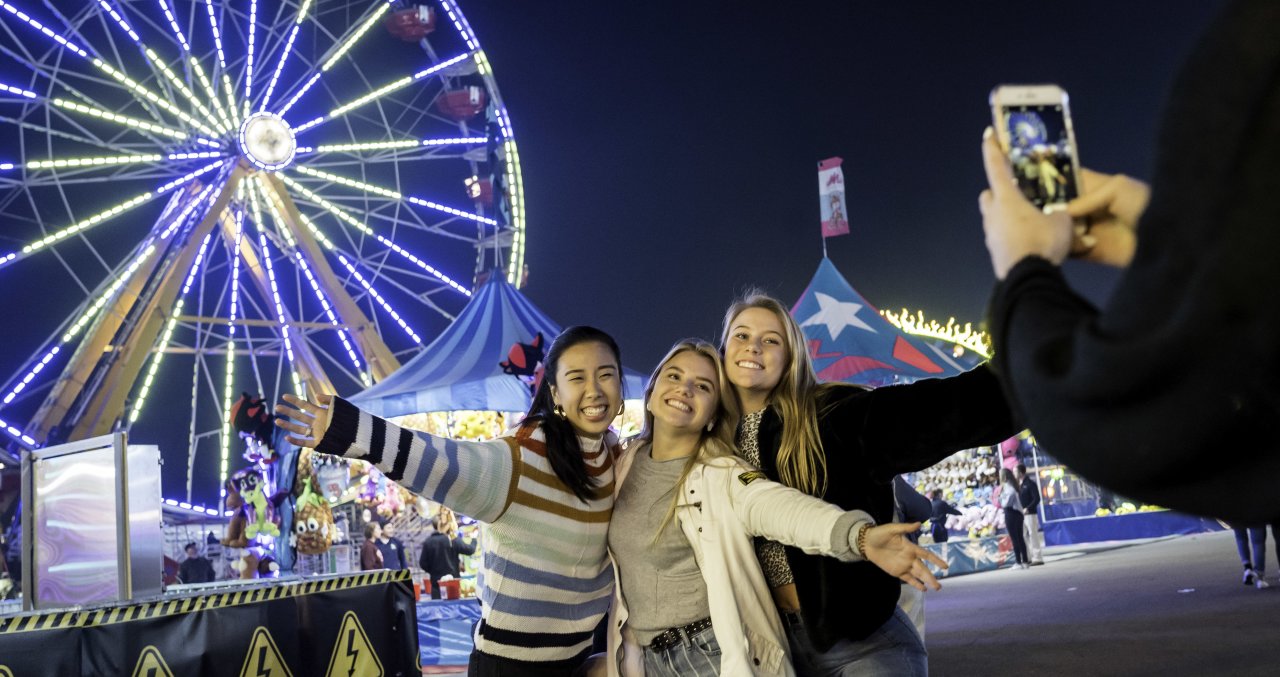 Worth. The. Wait! The N.C. State Fair is back after cancelation in 2020—the state's largest annual event draws one million visitors through the gates each Oct. in Raleigh and marks what many consider to be the true beginning of the fall season. Eleven days of high-flying rides, deep-fried foods, live music, stunt shows and other entertainment (including nightly fireworks) make up a can't-miss event for generations of families—2021 marks the 153rd year of the event!
 
When is the N.C. State Fair? What are the days and hours?
The N.C. State Fair takes place in Raleigh, N.C., Thurs., Oct. 14, through Sun., Oct. 24. The gate hours are:
Oct. 14: Noon-midnight
Oct. 15-16 and Oct. 22-23: 8am-midnight
Oct. 17-21 and Oct. 24: 8am-11pm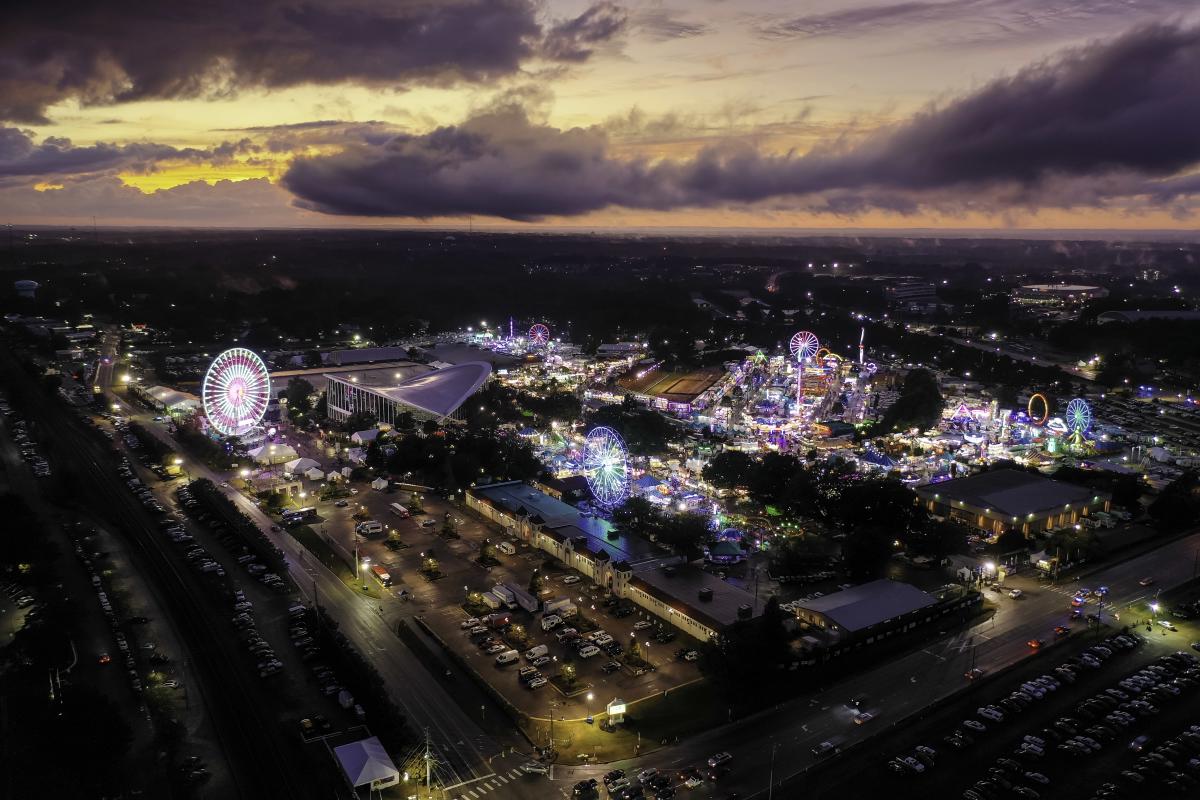 Do I need tickets to enter the N.C. State Fair? How much does it cost? Is there a free-admission day this year?
Tickets are required for entry to the N.C. State Fair. If purchased in advance (through Oct. 14) online, gate admission is $10 for adults and $5 for youth (ages 6-12). Children ages five and under get in free. Starting Oct. 15, tickets purchased at the gates of the event are $13 for adults and $7 for youth. Senior citizens and active duty military also receive discounts.
Thurs., Oct. 21, is the Smithfield Food Hunger Relief Day. Fairgoers receive free gate admission with a donation of six cans of food.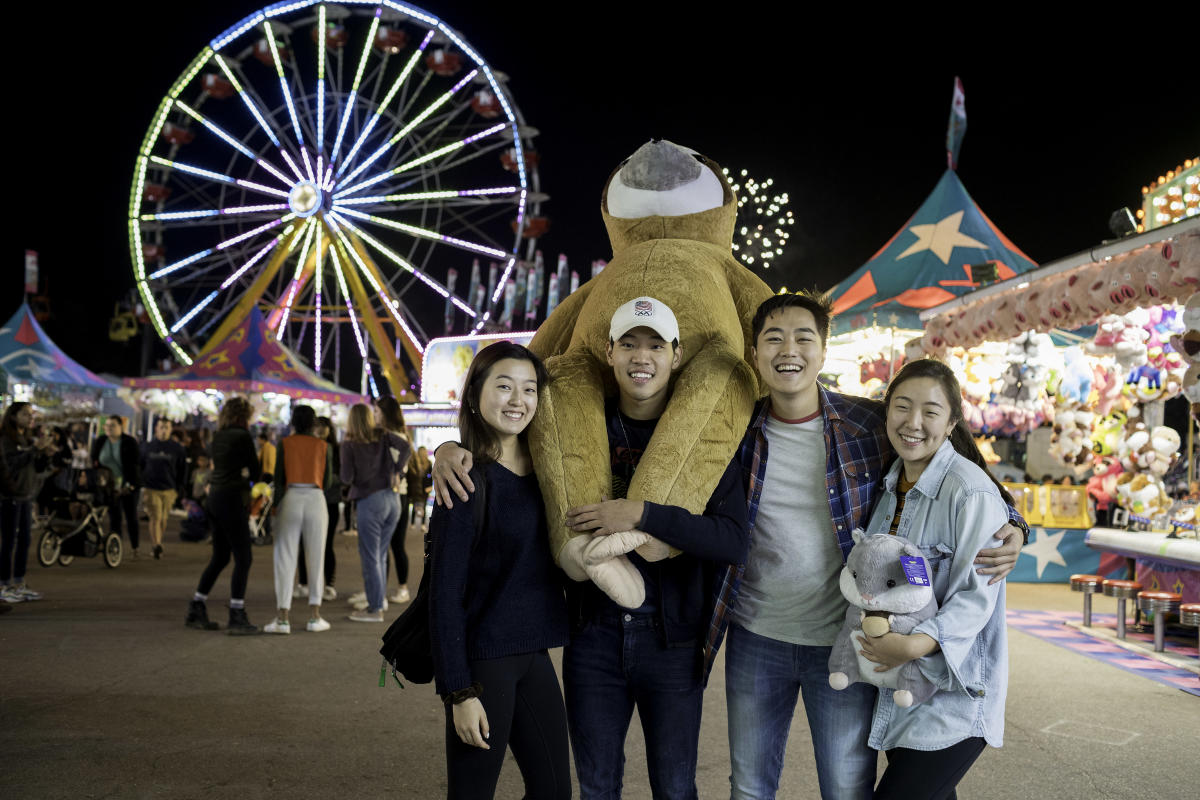 Do I need tickets for rides at the N.C. State Fair? Is there an unlimited option?
Most rides at the N.C. State Fair require five to six tickets each.
A sheet of 18 ride tickets can be purchased in advance online (through Oct. 14) for $10. Starting Oct. 15, ride tickets cost $1 per ticket and can be purchased online or at the fair.
An unlimited ride wristband is also available. The price is $30 if purchased in advance, or $40 at the fair. Ride wristbands do not include admission to the fair and are good for one day.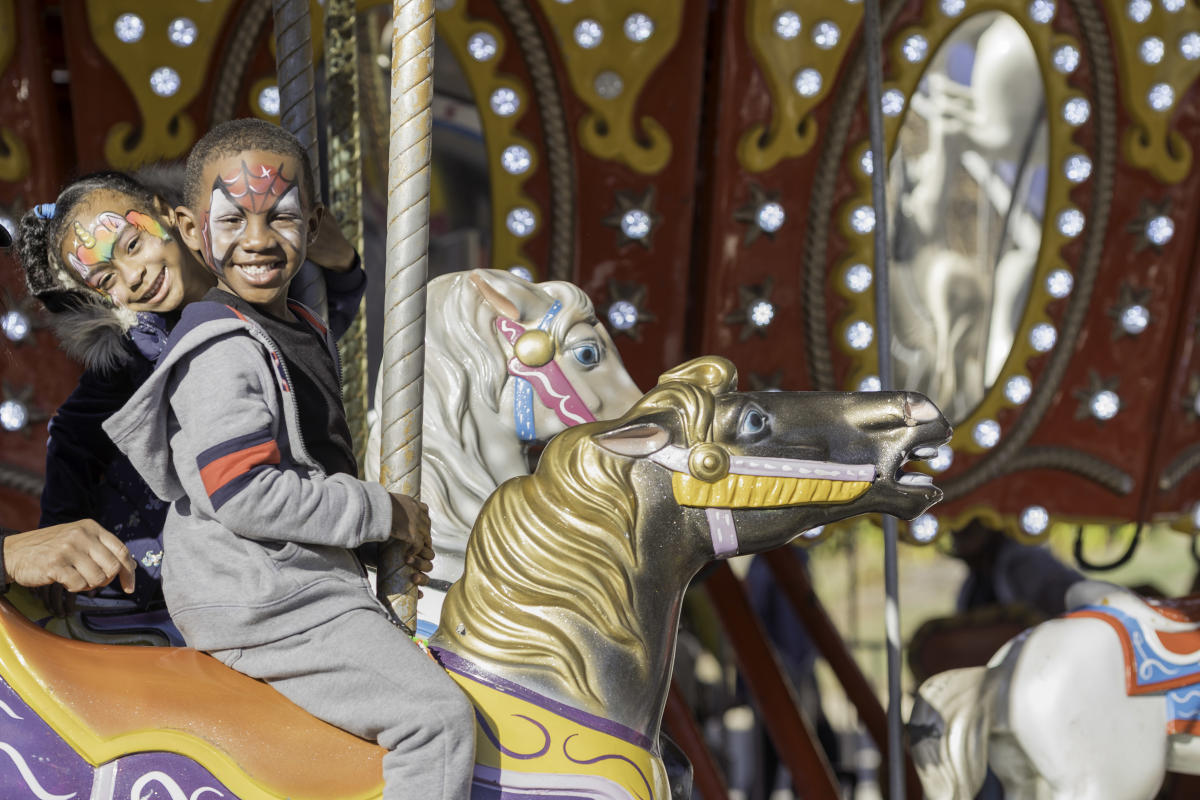 What kind of rides does the N.C. State Fair have?
Giant Ferris wheels, spinning tea cups, upside-down stomach turners, haunted fun houses, high-flying swings, slingshotting roller coasters and more—with nearly 100 different ride and game options, the N.C. State Fair has it all! You can see a full list of rides and games here.
Also returning this year is the ever-popular State Fair Flyer, a 10-minute chairlift ride that carries riders 1,400 feet across the midway as high as 45 feet in the air, and the State Fair SkyGazer, a 155-foot-tall Ferris wheel that holds more than 200 people (and acts as the largest traveling wheel in America). Both of these attractions require separate ticket purchases not included in the unlimited ride wristband ($5-7).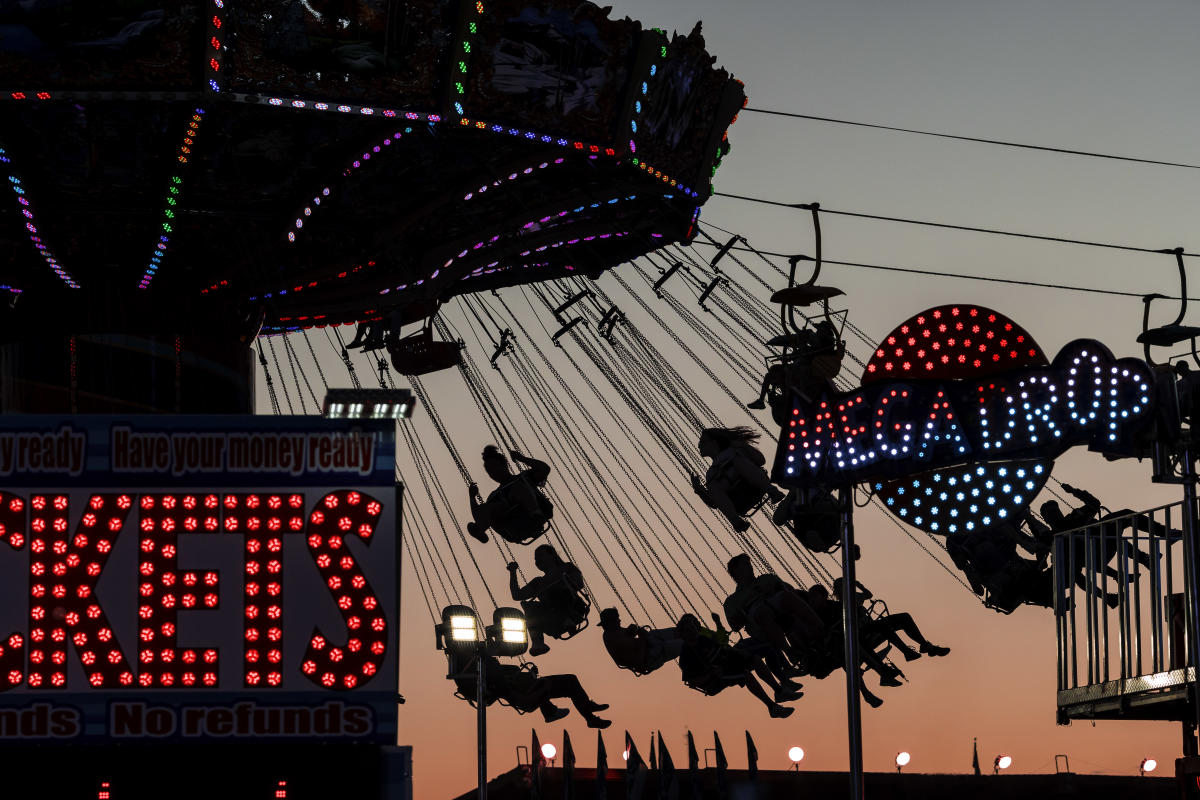 What kind of food options does the N.C. State Fair have? What new options are there this year?
Turkey legs? Check. Roasted corn on the cob? Got that. Elephant ears and funnel cakes? Always. Candy apples, cotton candy and deep-fried Oreos? Yes, of course!
The vendors at the N.C. State Fair provide all the classics you've grown to love at this time of year (plus many more). The fair just announced 25 brand new food items that will be introduced this Oct., including:
Atomic Tots from Chef's D'Lites (spicy tots with cheese sauce, shredded chicken, pepper bacon, spicy ranch and more)
Que & Grits from Chick-N-Que (barbecued chicken in a bowl of savory cheese grits plus toppings)
Shrimp Alfredo Stuffed Turkey Leg from Hickory Tree Turkey BBQ (giant smoked turkey leg stuffed with cajun shrimp and alfredo sauce)
Lobster Pops from Oak City Fish and Chips (fried lobster seasoned with a secret blend of spices served lightly battered on a stick with the bright red shell)
Carolina Cowboy Roll from Fatboys BBQ (brisket, mac-n-cheese, special spices rolled into an eggroll and deep fried)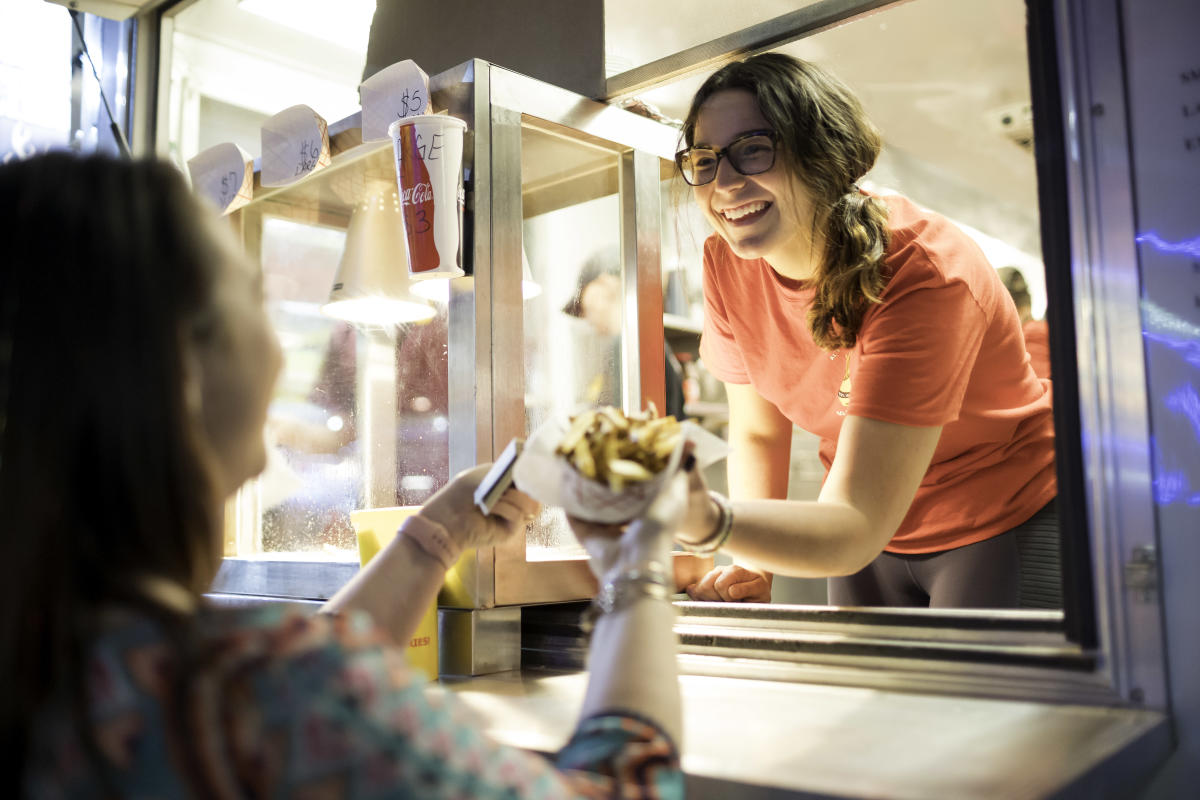 Are beer and wine served at the N.C. State Fair?
Yes! Beer and wine were first served at the N.C. State Fair in 2017, and needless to say, it's been a hit.
The N.C. Public House serves Tar Heel State-made beer, wine, cider and craft soda. The attraction has been so popular, it will have a new, bigger home this year—in the South Dorton Arena Lobby just across from the State Fair SkyGazer.
Tickets can be purchased in advance ($8) or at the fair ($10). One ticket gets you two servings of wine (3 ounce), cider or beer (8 ounce). Each attendee is allowed one ticket only (two servings). Soda purchases can be made for $5.
A Kegs & Corks Pass is available for $17 and includes a FastTrack gate admission ticket plus one ticket for the Public House.
The Public House is open noon-10pm daily, with extended hours until 11pm on Fri. and Sat.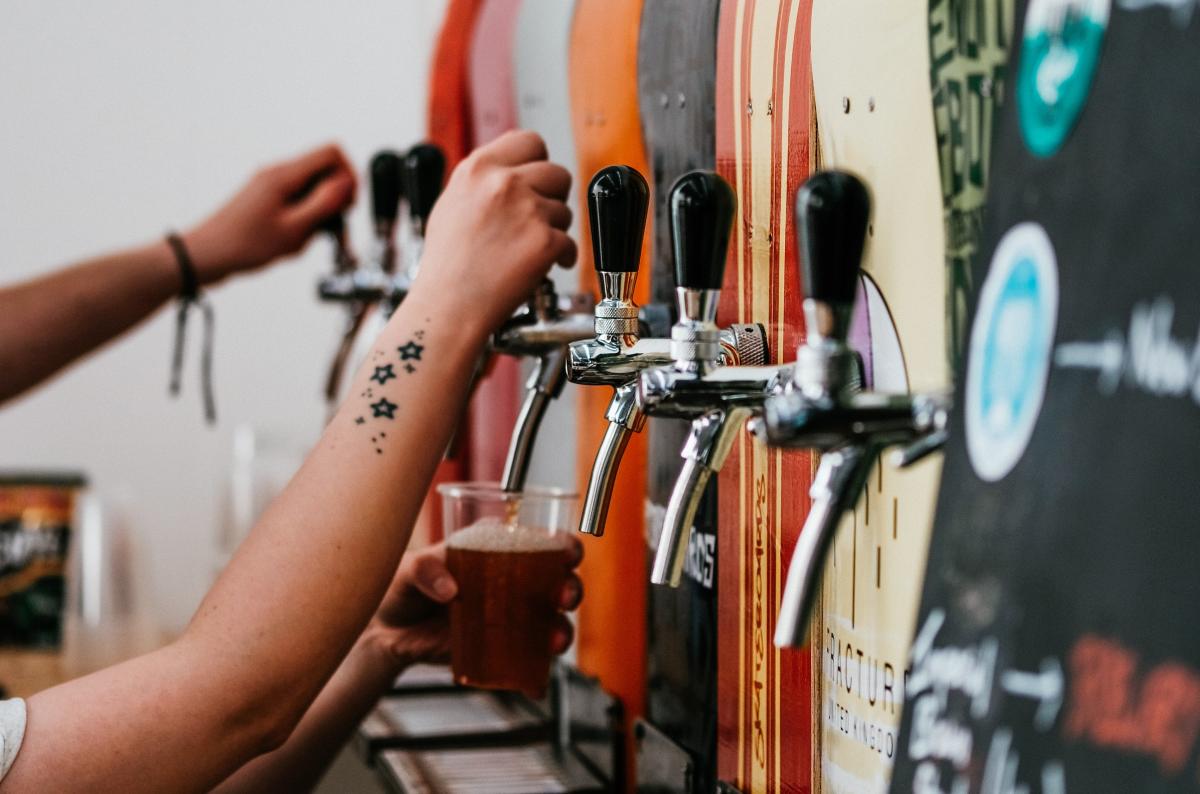 I heard the N.C. State Fair has fireworks—how do I make sure to see them?
The N.C. State Fair has nightly fireworks at 9:45pm over the large pond. The best place for viewing will be either near gate 8 or Heritage Circle. See a map here (fireworks areas near top left).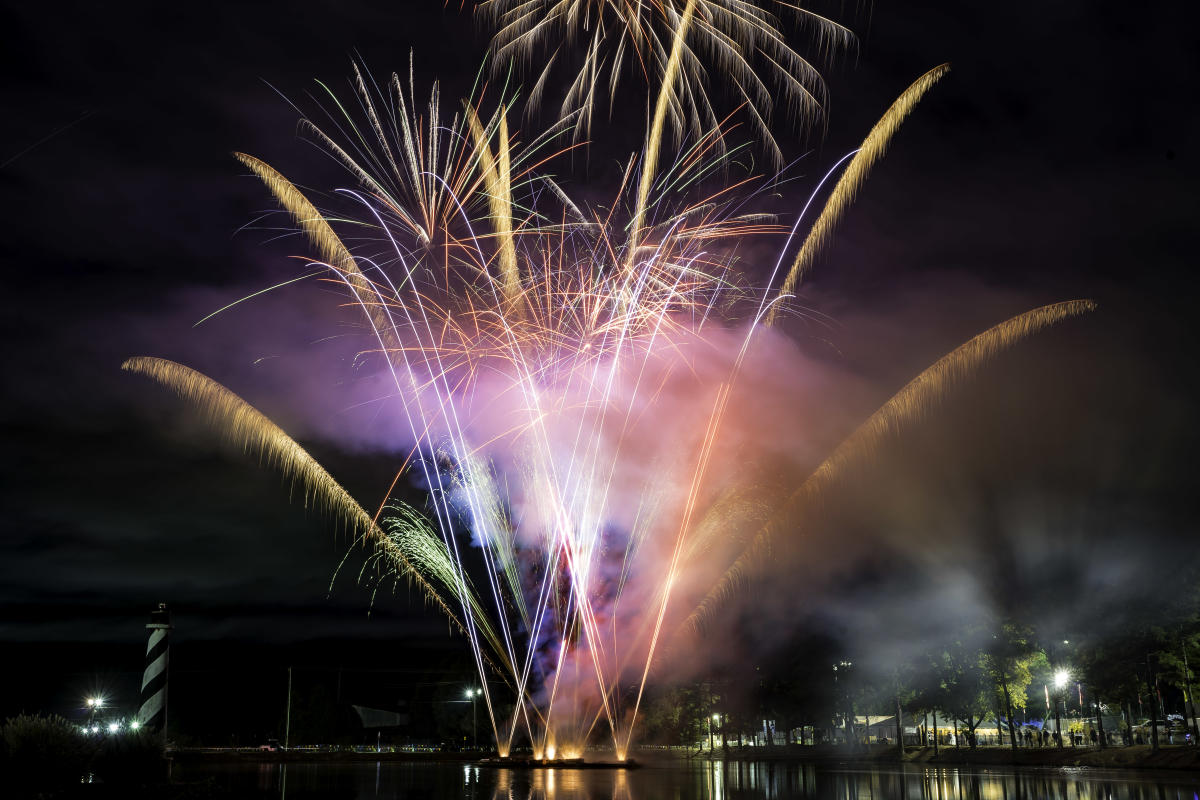 Is there music at the N.C. State Fair? Are concerts free?
Yes and yes! The Homegrown Music Festival made its debut at the N.C. State Fair in 2015, making the event the first state fair in the country to showcase only musical acts from its home state. For 2021, the Homegrown Music Festival will feature two stages of music and more than 100 concerts from local artists.
All concerts are free with admission to the fair.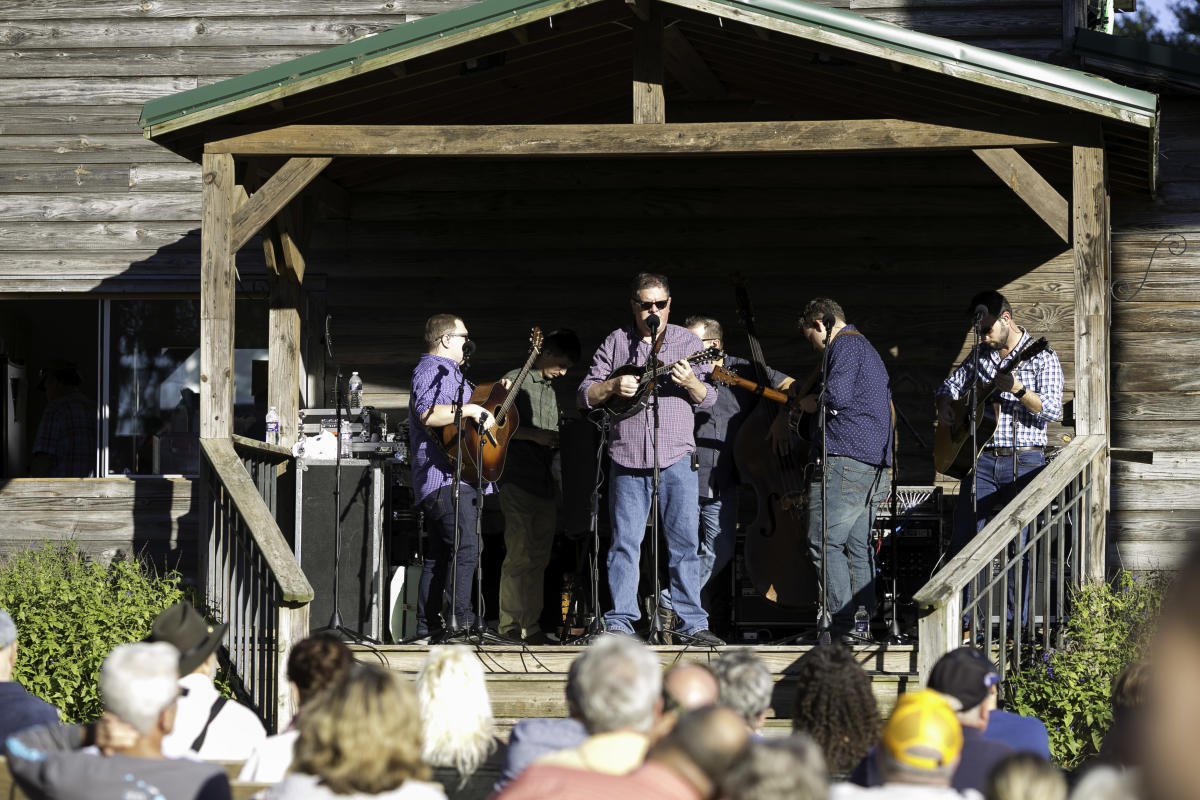 What other attractions are there?
There is so much fun at the N.C. State Fair! Racing pigs, a lumberjack show, a street-drum corps, folk festival, monster truck rides, motorsports mayhem, garden and agriculture competitions and plenty more. Download the daily schedule to get a feel for when and where your favorites are taking place.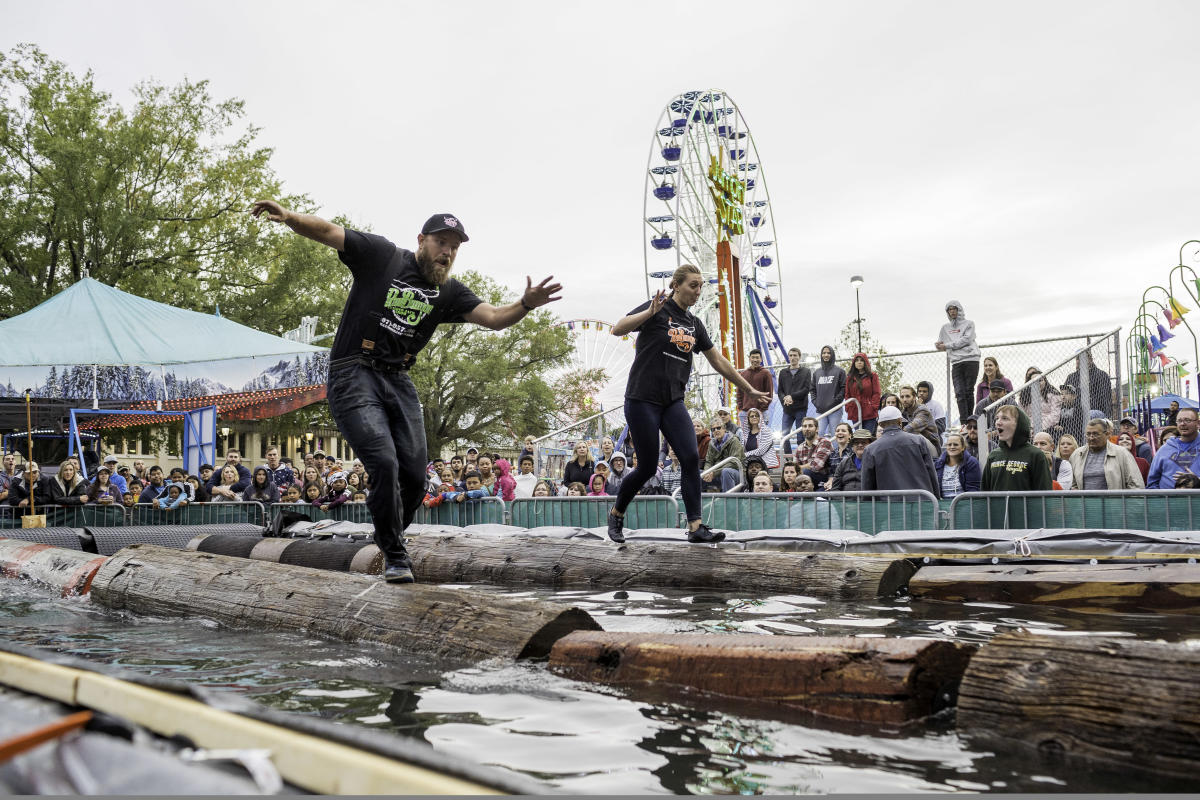 Where do I park for the N.C. State Fair? Is parking free? Is there a shuttle?
Free parking is available at the North Carolina State Fairgrounds as well as at the nearby Carter-Finley Stadium and PNC Arena (short walking distance to fair entrance).
The N.C. State Fair also offers free off-site parking at the corner of Edwards Mill and Reedy Creek Rds., with a free shuttle running the short trip to the fair entrance at gate 8. Shuttles run continuously.
A special, temporary Amtrak train station is also in operation during the N.C. State Fair, stopping just outside of gate 1. The Carolinian 80 train arrives at the fair at 9:53am and departs at 3:11pm.
 
Is the N.C. State Fair accessible for visitors with disabilities?
The N.C. State Fair welcomes visitors of all abilities and has provided an accessibility guide for those who may have questions.
The fair also has announced the first ever accessABILITY Day, presented by Bandwith—taking place Sun., Oct. 17—offering a quieter, less stimulating environment (rides and games will operate during some hours with no lights, music etc.). Find more info here.
 
Photos by Justin Kase Conder via the N.C. State Fair
Comments