The Neuse River Sunflower Fields in Raleigh, N.C.
Thursday, July 06, 2017, 7am by visitRaleigh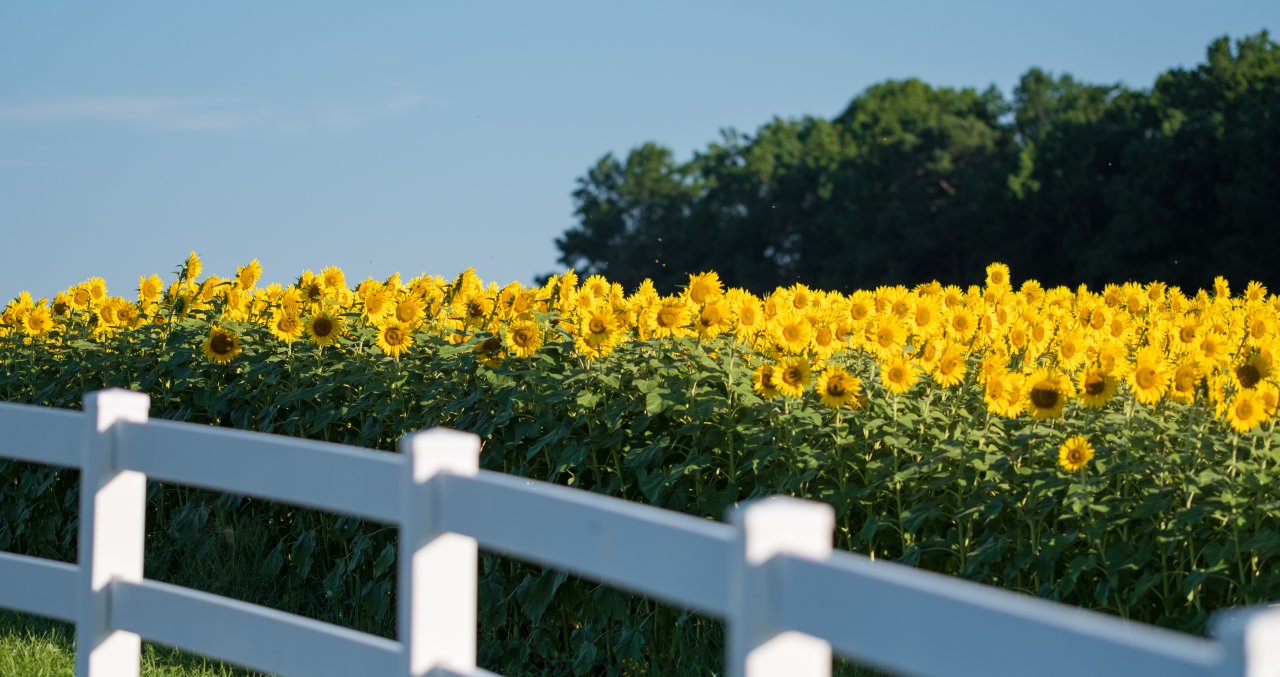 Important update, July 2021: The sunflower fields are currently blooming at Dorothea Dix Park, likely in bloom from approximately July 15 through July 31. Here's how to find them! 
The Neuse River Greenway Trail is still worth exploring for any fan of the outdoors—read our guide to navigating it here!
Calling all cyclists, runners, outdoor enthusiasts and Instagram addicts—the Neuse River Greenway Trail sunflower fields are back and in full bloom in Raleigh, N.C.!
First planted by the City of Raleigh's public utilities department in 2010, more than 50 acres of sunflowers now bloom each year between mid-June and early July in southeast Raleigh. The fields serve a purpose beyond just acting as a wonderful pop-up tourist spot—the City will harvest the sunflowers to create thousands of gallons of biodiesel, which is then processed into fuel to run tractors, trailers and farm equipment. 
The fields are expected to be in peak bloom along mile 25 of the Neuse River Greenway Trail until approximately July 14, and then still in viewable shape for another one to two weeks, depending on weather conditions.
The Neuse River Greenway Trail—a 27.5-mile paved, uninterrupted greenway that stretches from Falls Lake in North Raleigh to the Wake County line in southeast Raleigh—is a year-round haven for outdoor recreation, with views of historical sites as well as winding boardwalk areas and suspension bridges crossing over wetlands. Open to joggers, walkers, runners, cyclists, roller bladers and others, many consider the Neuse River Greenway Trail to be the gem of the Capital Area Greenway System.
 
How to Find Them
Park your vehicle in the parking lot at Mial Plantation Rd. With direct access to the greenway, you'll travel on foot or bike approximately one mile to the sunflower fields, heading west. A half-mile from the parking lot you'll cross over the Neuse River on a bridge, then travel up a winding hill that leads you out of the trees and toward the open sunflower fields. The fields are located at approximately 8232 Old Baucom Rd. (no parking available). 
Please note: Do not walk into the sunflower fields! 
Have questions? Tweet us at @visitRaleigh, and we'll be happy to help. Don't forget to tag your sunflower photos on Instagram with #visitRaleigh so we can see and share!
Comments