The Station's $5 Burger Special
Tuesday, August 12, 2014, 5pm by Tabletop Media Group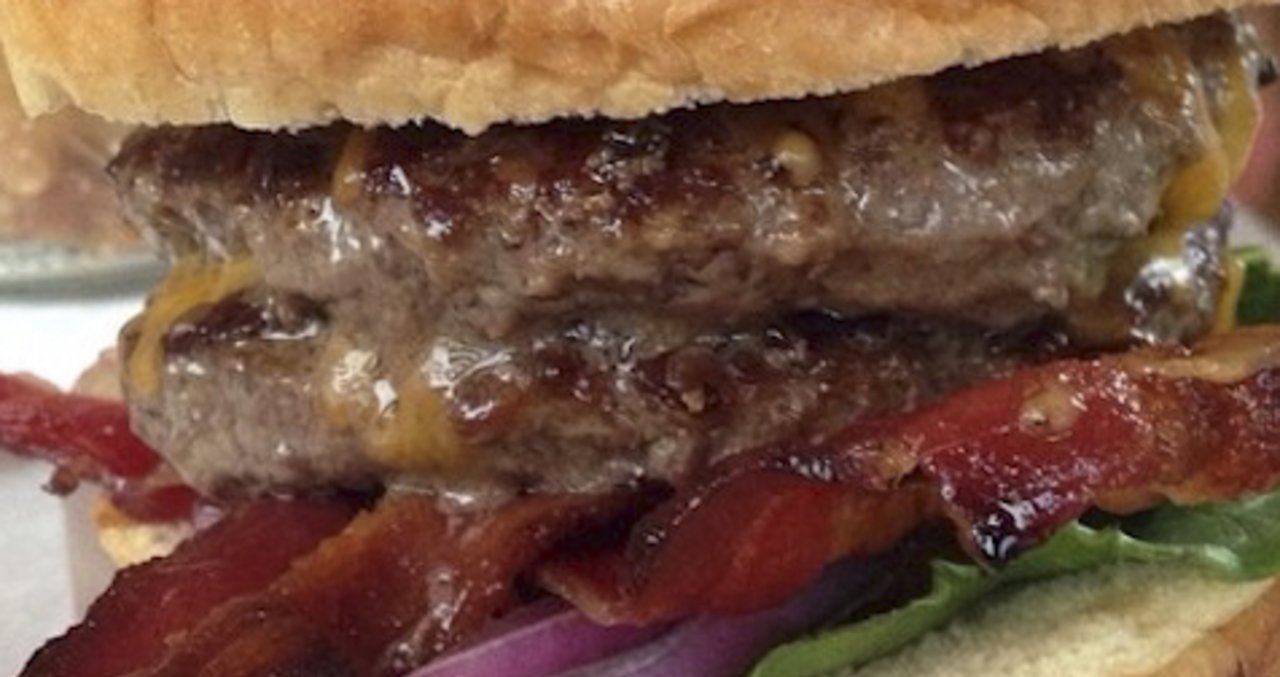 Let's face it, sometimes you just need a burger. The Station on Person St. in Raleigh will certainly brighten up your Mondays with its $5 burger special.
Last Mon. I decided to give this burger a try. The special includes a double-patty burger with lettuce, tomato and onion. Plus, you have the option of adding sliced cheese, cheese spreads, bacon and other condiments. The burger also comes with a side of housemade chips or potato wedges.
After enjoying a brew from Raleigh's Lonerider Brewing Company at The Station's outdoor bar, my burger arrived. The presentation was perfect; a burger served on a wooden cutting board along with a mason jar filled to the brim with potato wedges.
With wide eyes and a hungry appetite, I went in for my first bite of the burger. Delicious! The juicy patties were cooked to perfection and I liked the soft, slightly toasted bun. Of course, I finished the whole burger and may have left one potato wedge standing.
If you're looking for a great burger along with a fun atmosphere, definitely pay a visit to The Station. I'm a fan of the outdoor bar, especially during the summer months.
Comments