The Story of Raleigh, N.C.'s Founding (Dec. 31, 1792)
Tuesday, July 02, 2019, 11am by visitRaleigh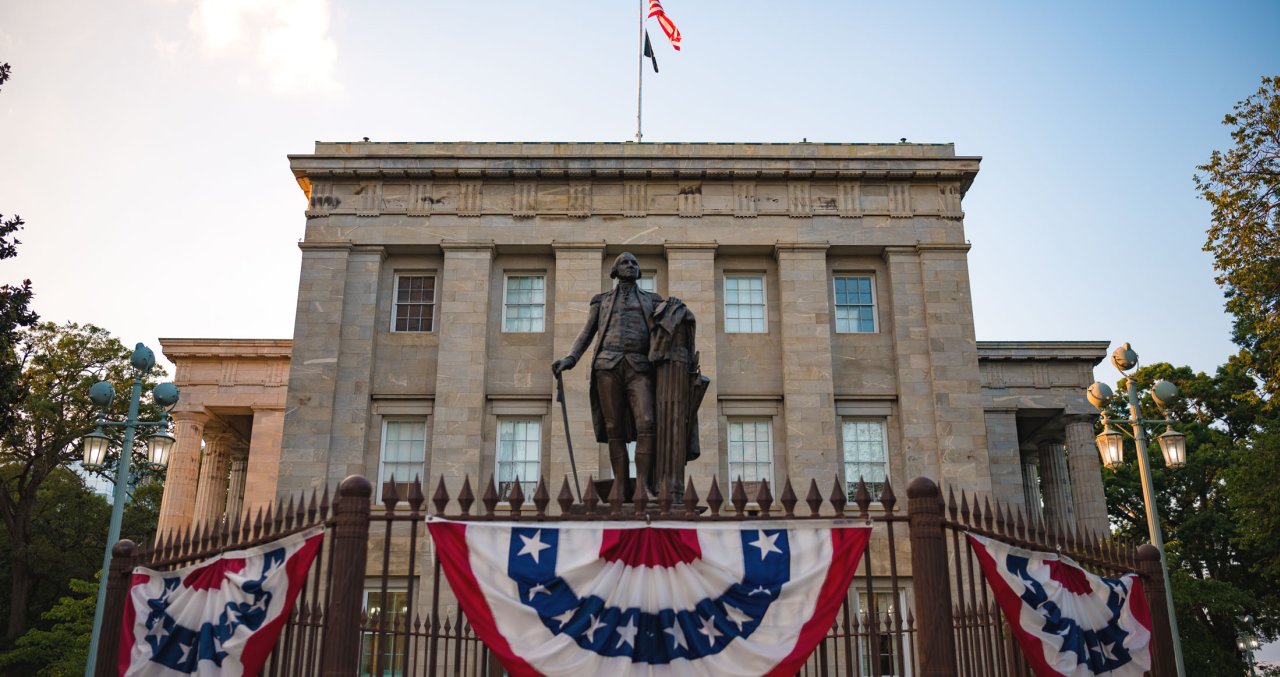 Raleigh, N.C.—a smart, homegrown and thriving destination now more than 225 years beyond its original founding—is a direct result of the efforts of countless passionate people over the past two centuries and change. The driving force behind all of those adventurers, dreamers and innovators was—and still is—an extraordinary vision for a great city. To truly understand and appreciate present-day Raleigh, you have to step back and look at the rich and proud story of how it all began.
 
Who, where and why of Raleigh's early days
As you stroll through the North Carolina Museum of History, you'll likely come across a very dignified portrait of Arthur Dobbs, one of N.C.'s colonial governors. Dobbs, the first of a long line of local visionaries, proposed legislation in 1758 to establish "George City," a permanent seat of government in the Tar Heel State. The legislation was never approved, and George City never saw the light of day—but the city plans drawn up for it would be used nearly 40 years later by William Christmas when laying out today's City of Oaks.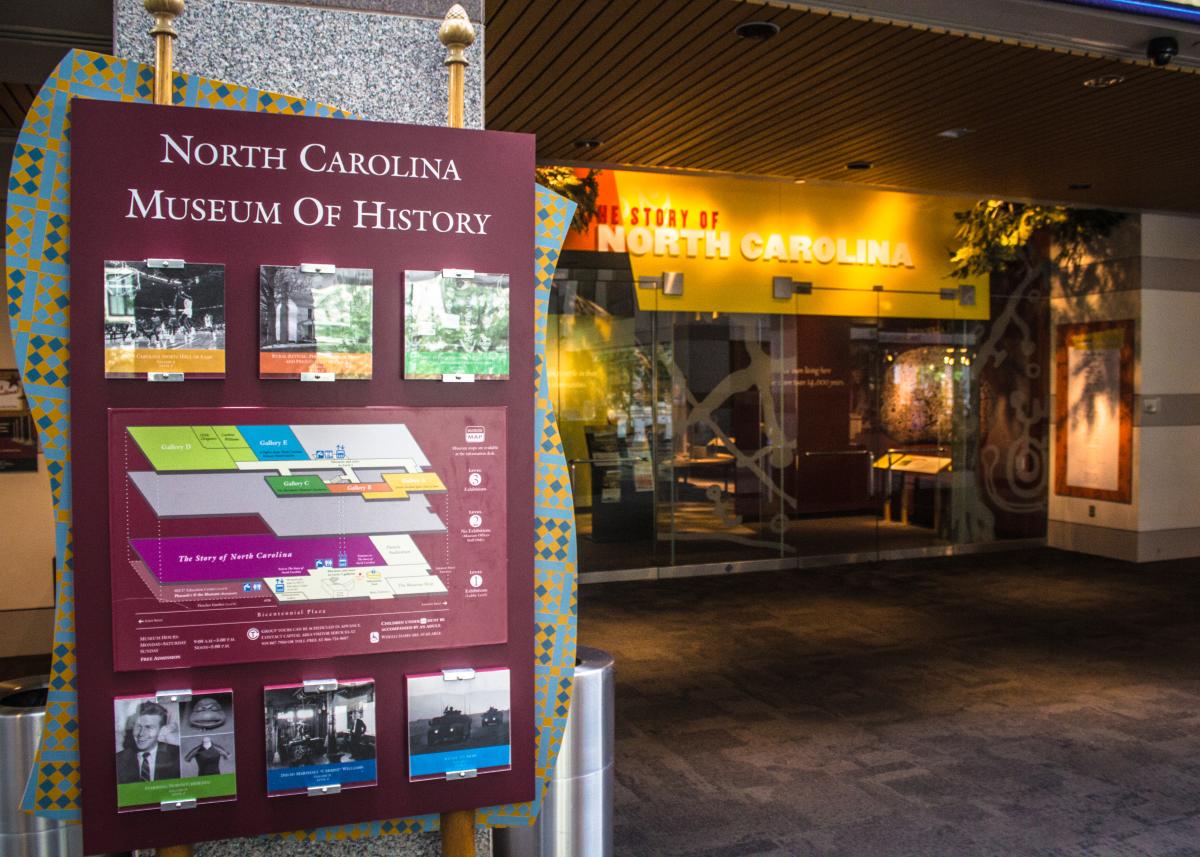 After the signing of the Declaration of Independence in 1776, the N.C. Constitutional Convention met in 1778 to vote on the acceptance of the U.S. Constitution. They also determined that the state needed to establish an "unalterable seat of government" and placed the responsibility of selecting the location on the General Assembly.
They gave the legislators a stipulation, however—the location had to be within 10 miles of the legislators' favorite watering hole, Isaac Hunter's tavern, located near present day Wake Forest Rd. (a historical marker sits on the side of the road directly across from the Hilton Raleigh North Hills). The tavern was strategically situated along a major travel artery and was known for its quality food and exceptional spirits, making the establishment a landmark for locals and travelers alike.
That once-popular tavern no longer exists, but the people of Raleigh still have a favorite watering hole named in honor of Mr. Hunter's—Isaac Hunter's Tavern today is located in heart of the city on Fayetteville St.
Charged with identifying the ideal location for the new seat of government, a committee surveyed the properties of 16 different landowners in March of 1792. Afterwards, the group met to vote on the location, and after considerable debate, two votes and (rumor has it) a lot of Isaac Hunter's spirits, a tract of 1000 acres belonging to Wake County senator Joel Lane—often referred to as the "Father of Raleigh"—was selected for purchase for about $2.75 an acre.
Joel Lane's faithfully-restored home, located within a few hundred yards of the western boundary of the purchased land, is now a historic museum. Here, you can be transported back in time as costumed guides provide a rich understanding of a pivotal period in Raleigh's founding.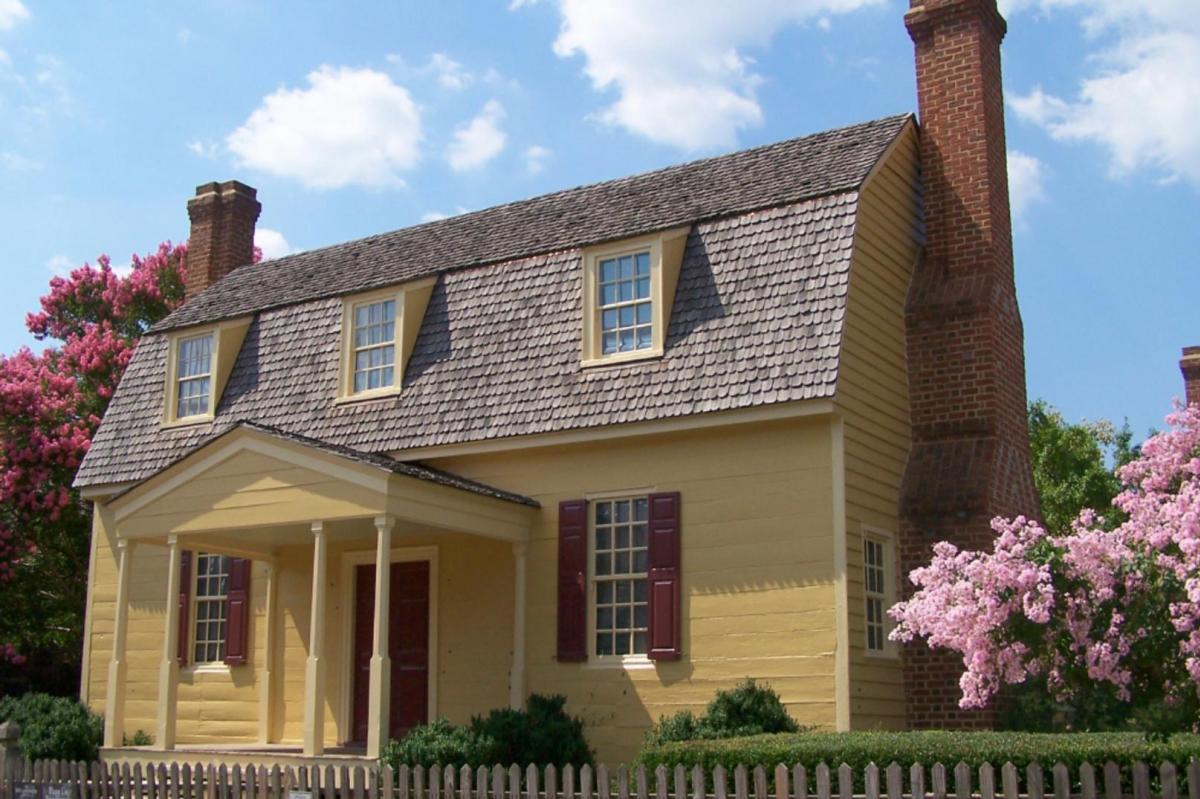 Raleigh was surveyed and planned by William Christmas in April of 1792, with Union Square (now Capitol Square) in the center. This location was reserved for the State House and all principal streets radiated out from this center location. Streets were named for the eight state districts, for the commissioners who had met at Isaac Hunter's to choose the Capitol location and for other prominent citizens. The plan included four parks—named for the first three Governors (Nash, Caswell and Burke) and for Attorney General Alfred Moore. One of few cities in the U.S. that was specifically planned and built to serve as the Capital, the original boundaries of Raleigh were North, South, East and West streets in today's downtown.
 
A name and a State House (and then another one)
With the location established and city plans drawn up, the soon-to-be capitol still needed a name. In Nov. 1792, the North Carolina General Assembly met and selected the name "Raleigh" in honor of Sir Walter Raleigh, the famous explorer who attempted to establish the first English colony on the shores of modern-day N.C. in the 1580s.
When you visit the area, you'll experience numerous sightings of this adventurous English nobleman—perhaps the most prominent is the beautiful, 11-foot-tall bronze sculpture by the Italian artist Bruno Lucchesi that today stands tall and proud in front of the Raleigh Convention Center and is one of the most Instagrammed spots in the city. The statue—dedicated in 1976 and planned to coincide with the American bicentennial—was first talked about all the way back in 1901, when schoolchildren donated pennies in order to help fund it (unforeseen circumstances like The Great Depression put the project on permanent hold).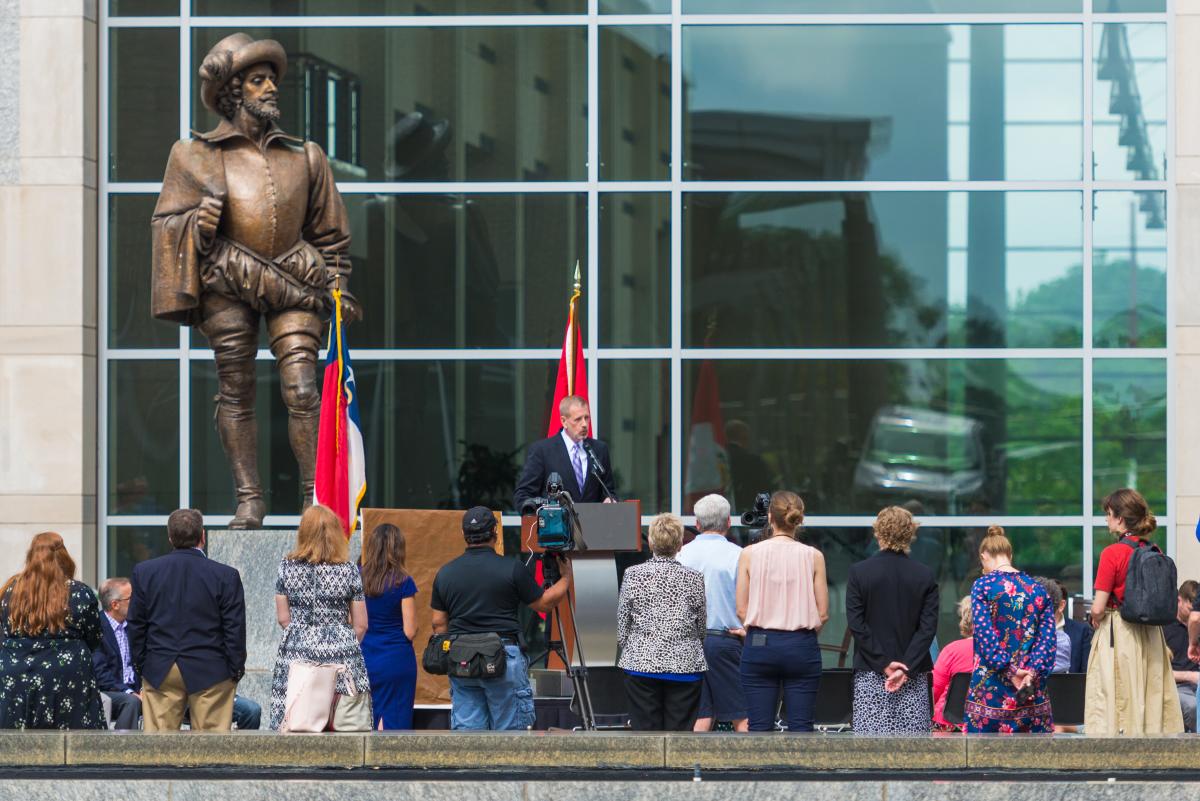 Ultimately incorporated on Dec. 31, 1792, the city of Raleigh grew slowly as streets were laid. With a population of about 600 people at that time, Raleigh was said to be a "city of streets without houses." Over time, an increasing number of inns, taverns, dry-goods stores, coffin houses and brickyards supported the growing capital city. 
In 1794, the first State House was opened, providing not only a location for governmental affairs but also a center for community activities. The brick State House was destroyed in a fire in June of 1831 and the present-day State Capitol was rebuilt in 1840 out of gneiss, a form of granite that was quarried in southeastern Raleigh and hauled to the site on the horse-drawn Experimental Railroad, the state's first railway. Designed by the nation's most prestigious architectural firm, Town and Davis, this national historic landmark is one of the best-preserved examples of a civic building in Greek Revival-style architecture in the nation.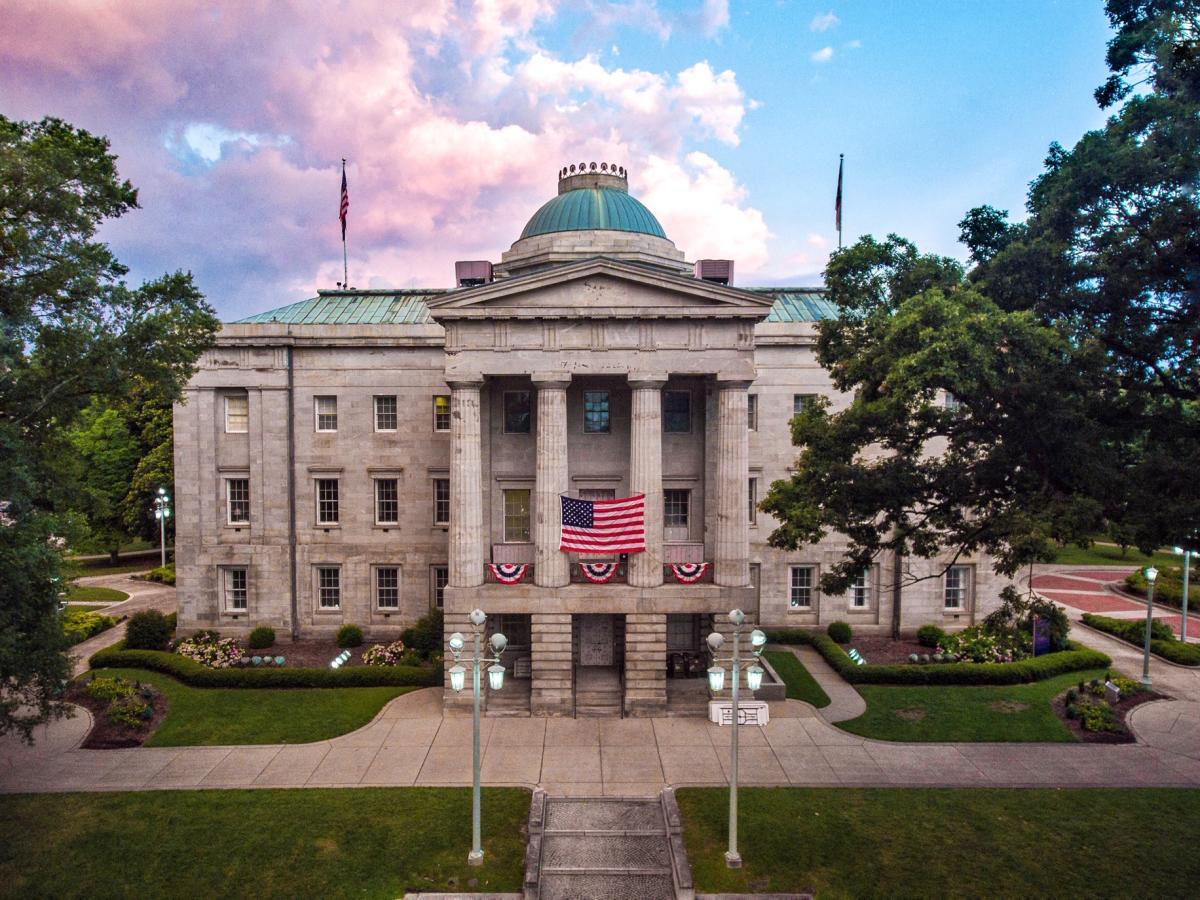 Seeing the past for yourself
To get a sense of what life was like during the period of Raleigh's founding, head over to the Mordecai Historic Park. Located just a mile from the State Capitol, the site was once the largest plantation in Wake County. The Mordecai House, built in 1785, is the oldest house in Raleigh at its original location. Here you can stroll through a 19th-century kitchen garden based on documentation left by Ellen Mordecai in her memoir and letters. Fascinating historic outbuildings include the birthplace of our 17th U.S. president, Andrew Johnson.
Another interesting historic site is the City Cemetery, located just a few blocks from Moore Square. Originally established in 1798, it was divided into four parts: two one-acre plots for citizens, one for visitors and one for African Americans (both free and enslaved). The cemetery's iron fence once surrounded the State Capitol grounds to keep out straying livestock.
You can also discover what 18th century life was like for the rural parts of Wake County by visiting Historic Yates Mill County Park. This water-powered gristmill was an important economic and social center for residents of Wake County—not only did gristmills grind corn and wheat into flour and provide sustenance, they served as public gathering places for scattered rural populations as well as entertainment in the form of fishing, swimming and picnicking.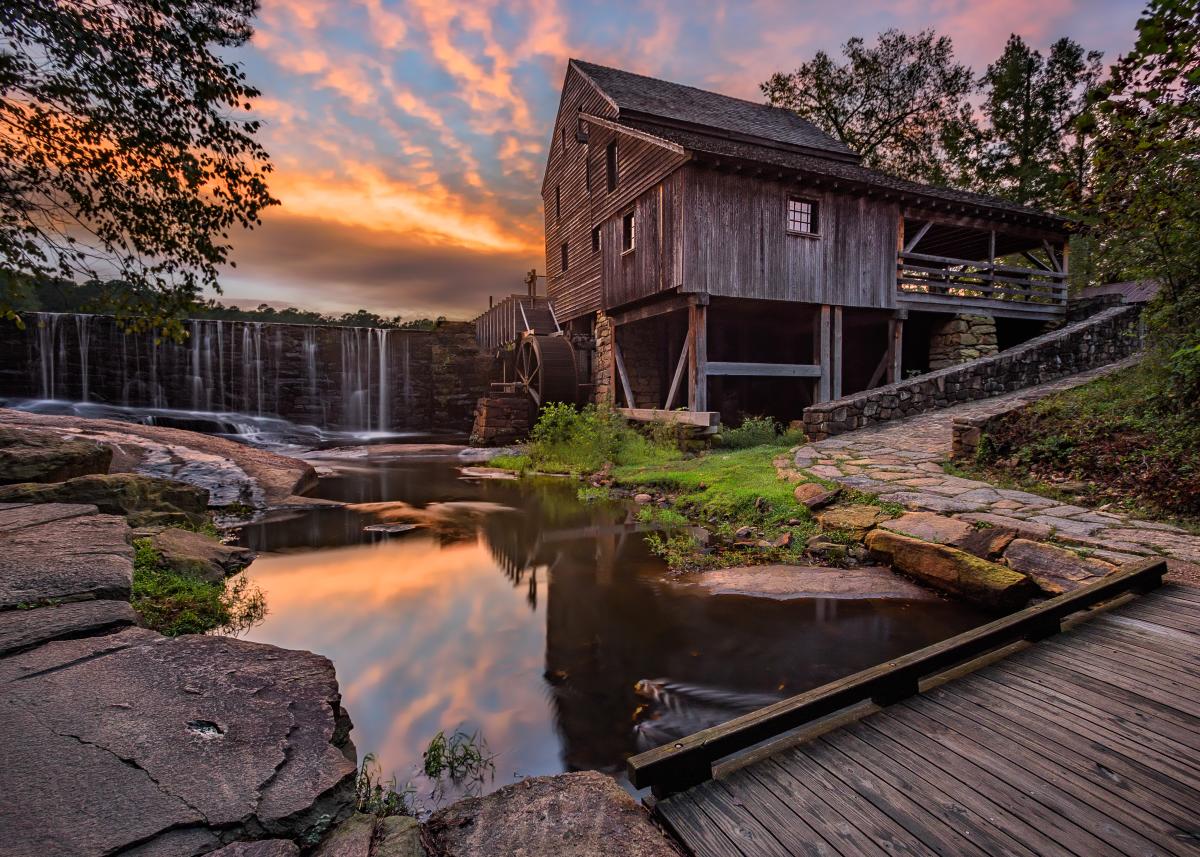 History lovers who want to learn more about Raleigh's past have plenty of engrossing opportunities to dig even deeper. Start with the North Carolina Museum of History, established more than 115 years ago and our most valuable resource for the state's history.
Take a walk down Fayetteville St. to the City of Raleigh Museum (COR Museum) whose goal is "preserving Raleigh's past for its future." On Saturdays, you can take the Fayetteville Street Walking Tour, exploring the rich and colorful past of a half-mile stretch of buildings and stories that shaped the Raleigh we know today.
Another fun way to explore Raleigh's history—especially for young, up-and-coming historians—is the Raleigh Heritage Trail. The whole family can set out on an adventure as they take their Heritage Trail Passport and visit 12 key museums and heritage attractions. Or, head down to Mordecai Historic Park and try the Historic Raleigh Trolley Tours, where you can hop aboard the comfortable Raleigh Trolley and swing by Mordecai Historic Park, Joel Lane Museum House, Fayetteville St. and City Market.
When you visit Raleigh, N.C., you'll find a fascinating city with a brilliant future ahead of it. And as you're discovering all that it has to offer, you'll find reminders all around you of an equally fascinating past.
Yates Mill photo: David Short
Comments