Things to Do in Greater Raleigh in December
Tuesday, November 25, 2014, 9pm by Mary E. Brooks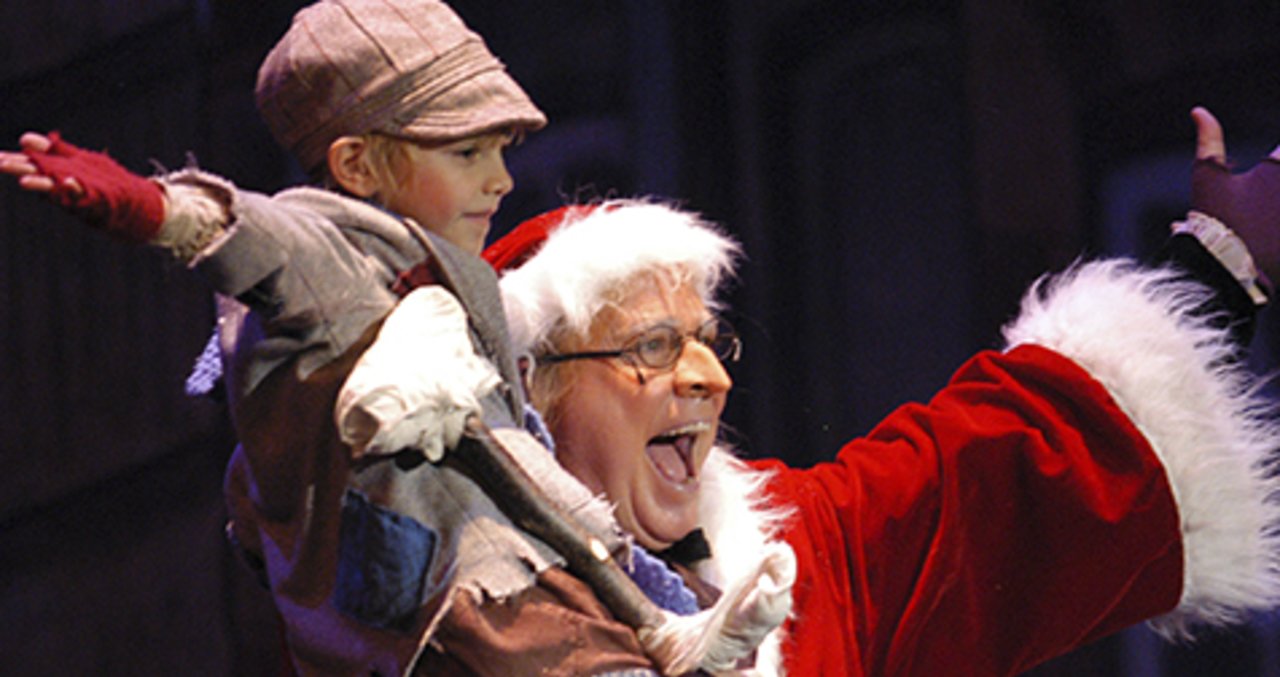 Artful Holiday Traditions
Jingle all the way to Greater Raleigh to create new and artful holiday traditions for your family. Take delight in two time-honored performances at the Duke Energy Center for the Performing Arts in downtown Raleigh, Tchaikovsky's The Nutcracker (12/19-28) and Ira David Wood III's A Christmas Carol (12/10-14).
You'll be captivated and fascinated by the awe-inspiring grace, grandeur and mysterious illusions of Carolina Ballet's production of the holiday classic, The Nutcracker. This season will be spectacular as Robert Weiss again combines the beauty of ballet with a little Las Vegas magic. You can also catch one of the "Top 20 Events in the Southeast," A Christmas Carol in Raleigh. Celebrate the musical comedy's 40th anniversary as this classic performance is sure to warm hearts of all ages. Both productions are bona fide Raleigh holiday traditions and are inspiring ways for adults and children to share in the holiday spirit.
Cap off your holiday experience by grabbing your mittens, lacing up a pair of skates and visiting Ipreo Raleigh Winterfest (through 2/1). A centerpiece during the winter season, this premier holiday event features a signature outdoor skating rink and other fun-filled festivities. Can't miss: Other holiday favorites across Greater Raleigh like It's a Wonderful Life Radio Play (12/4-8) and "Tis the Season" (12/12) at the Cary Arts Center, Franc D'Ambrosio – Christmas in New York (12/7) at the Wake Forest Renaissance Centre and "Handel's Messiah – Christmas Section" (12/20) at the Halle Cultural Arts Center in Apex :: All Creative Genius events in December
For the Adrenaline Junkie
The fall season in Greater Raleigh means nonstop soccer on a national scale, highlighted by the return of the NCAA Men's Soccer College Cup (12/12-14). Forty-eight collegiate teams from across the nation will fight for a spot in the final game at WakeMed Soccer Park in Cary. Greater Raleigh also hosts the largest annual youth sporting event in the area's history, featuring the Boys Showcase during the CASL visitRaleigh.com National Soccer Series (12/12-14). Can't miss: HighSchoolOT.com Holiday Invitational Basketball Tournament (12/26-30) at Broughton High School in Raleigh, featuring many of the top-ranked high school players from across the nation :: All Adrenaline Junkie events in December
Seasonal Treats
The holidays offer many special experiences across the Raleigh area. Children will love Brunch with Santa (12/17) at the Garner Performing Arts Center or sipping on a cup of hot apple cider at Historic Oak View County Park for their Sleigh Rides and Cider (12/6) event. Parents can enjoy a night out at the 12th Annual Gingerbread Benefit (12/7) at The Umstead Hotel and Spa, showcasing more than 25 elaborate gingerbread houses donated and created by local celebrity chefs. Can't miss: North Carolina Symphony's Sound Bites at the Pub (12/1) at Humble Pie. Sit back and enjoy the performance as you dine on a delicious multi-course meal :: All Foodie events in December
Holidays Around the World
Area holiday celebrations are not limited to those of secular pop culture but include celebrations paying homage to cultures from across the globe. Take part in the rich traditions of the Nordic countries during the Scandinavian Christmas Fair (12/6) at the North Carolina State Fairgrounds and indulge in homemade Scandinavian foods, Nordic folk dancing, a traditional Lucia Procession and more. Listen to the pipes and drums, watch traditional Irish dance and shop from local Celtic vendors at the 8th Annual Celtic Christmas (12/14) at Tir na nOg; or, be part of the candle-lighting and other festivities for all ages in the 20th Annual Kwanzaa Celebration (12/20) at the Cary Arts Center. Can't miss: Take a special holiday tour of the North Carolina Executive Mansion during the Governor's Mansion Holiday Open House (12/11-14). Browse the decorations, which include N.C.-grown Christmas trees, whimsical gingerbread houses, ornate mantle displays and mixed evergreen arrangements :: All Lifelong Learner events in December
Let's Jam!
Warm up with a cup of joe and a performance at a coffee shop. Stop in Lorraine's Coffee House in Garner for evening shows by Connie McCoy Rogers and Mo' Jazz (12/6), Diamond Creel (12/11) and Foscoe Philharmonic (12/20). You can also relax with live music at Sola Coffee & Cafe while listening to Cory Bishop and Friends (12/5), Rachel Joy Pletts (12/6), Lounge Doctors (12/12) and Erin Mason (12/19). Can't miss: The national and world tours stopping in Raleigh at PNC Arena, including The Black Keys (12/5) and The Avett Brothers (12/31) :: All Music Maniac events in December
Even more December can't misses
The Raleigh Acorn will be lowered at First Night Raleigh 2015 to ring in the New Year. While the acorn has become synonymous with First Night Raleigh, the festival is much more than the countdown to midnight. Your admission grants access to every performance and every venue throughout the day. That's nearly 100 performances in more than three dozen locations across downtown Raleigh. What a bargain for just $10! This year's theme is "Out of This World Fun." Learn more
Holidays in Raleigh wouldn't be the same without the Capitol Tree Lighting at the North Carolina State Capitol. The Capitol is beautiful by itself... but holiday trees make things just a little more beautiful. Seasonal music and hands-on fun highlight this evening presented by the North Carolina Museum of History.
Comments