Things to Do in Greater Raleigh in February
Friday, January 30, 2015, 2pm by Mary E. Brooks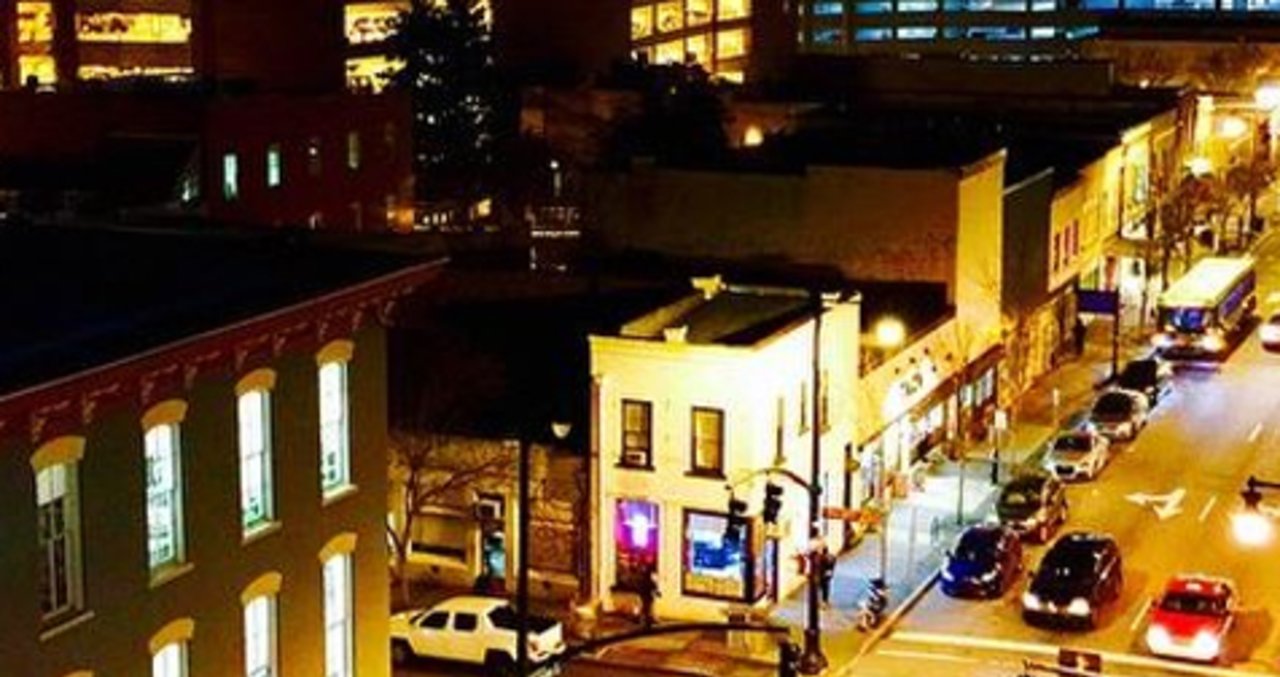 Go BIG with The World's Largest Dinosaurs
Allow yourself a vacation of epic proportions. Through the beginning of 2015, the North Carolina Museum of Natural Sciences goes big with The World's Largest Dinosaurs, a new exhibition about the super-sized sauropods, the most colossal animals to walk the earth. You must go big too. Start the new year off in a grand way with a trip to the exhibition, other Greater Raleigh museums and historic attractions, big-flavor dining and a cozy hotel stay.
When you're here, explore the area's selection of 80-plus historic attractions and see the past come alive through in-depth exhibits, costumed docents or hands-on workshops. Film buffs won't be able to get enough of the North Carolina Museum of History's Starring North Carolina! exhibition, featuring costumes and props from Iron Man 3, Teenage Mutant Ninja Turtles, Blue Velvet and more. Can't miss: The World's Largest Dinosaur's Lecture Series where you can explore dinosaur reproductive habits and growth rate with Dr. Mary Schweitzer (2/5) or hear from the exhibit's curator Mark Norell (2/19) :: All Lifelong Learner events
2,400 Calories. 12 Doughnuts. Five Miles. One Hour.
Test your physical fitness and gastrointestinal fortitude with more than 2,400 calories, 12 doughnuts, five miles and all in one hour during Krispy Kreme Challenge 2015 (2/14). Starting at the North Carolina State University Bell Tower, participants will race to the downtown Raleigh Krispy Kreme, eat a dozen doughnuts and race back to the finish. If you are feeling festive, run in costume and take part in the 2015 Krispy Kreme Challenge Costume Contest prior to the beginning of the race. Can't miss: The University of Notre Dame returns to USA Baseball in Cary for its second year to host the USA Baseball-Irish Classic (2/28-3/2). This three-day tournament features collegiate baseball favorites UCLA, North Carolina State University, Michigan, Appalachian State and more :: All Adrenaline Junkie events
Raleigh Celebrates the Bard
During the first half of 2015 take part in Wherefore: Shakespeare in Raleigh across the area, as a convergence of arts organizations present work written or inspired by William Shakespeare. This series celebrates the impact and timeless popularity of Shakespeare by offering everyone-from the expert to the neophyte-an opportunity to experience the Bard's great work. This month see Romeo & Juliet (through 2/15) at Burning Coal Theatre, Much Ado About Nothing (2/13-3/1) at Raleigh Little Theatre and The Tempest (2/27) at North Carolina State University. Can't miss: Enjoy the North Carolina Symphony as they perform the music of the Oscar-nominated film Casablanca (2/13-14) at Meymandi Concert Hall at the Duke Energy Center for the Performing Arts :: All Creative Genius events
Culinary Creativity
Lifelong Learners and Foodies will enjoy hands-on culinary instruction during a cooking class with 214 Martin Street executive chef Matt Thompson (2/12) in downtown Raleigh. This will be an evening to remember. Learn how to prepare a new recipe with step-by-step instruction and receive secret tips on making a masterpiece dinner for a special someone. You may also join Chef Arthur for a cooking class (2/10) at Irregardless Café. Can't miss: Have a little taste of Greater Raleigh's best cuisines on one of the area's food tours. Ready your belly for the Taste Carolina Gourmet Food Tour (Fri. and Sat.) covering downtown Raleigh restaurants, or walk, talk and taste on the downtown Raleigh (Sat.) or Cary (Sat.) Triangle Food Tour :: All Foodie events
Love's in the Air. And so is the Music.
Let your heart beat along with the music this Valentine's Day with some of Greater Raleigh's live music venues. Celebrate with coffee, sweets and a show by Danny Stanley (2/14) at Lorraine's Coffee House, or enjoy swingin' jazz at the Halle Cultural Arts Center with Lenore Raphael and Guests (2/14). Also, catch Shelby Merchant (2/14) at My Way Tavern in Holly Springs. Can't miss: The Music of the Carolinas series at the North Carolina Museum of History, featuring local artist Scott Ainslie (2/8) :: All Music Maniac events
Click through to see all Greater Raleigh events in February 2015.
Photo by @keepingup_llc
Comments