Things to Do in Greater Raleigh in January
Tuesday, December 30, 2014, 2pm by Mary E. Brooks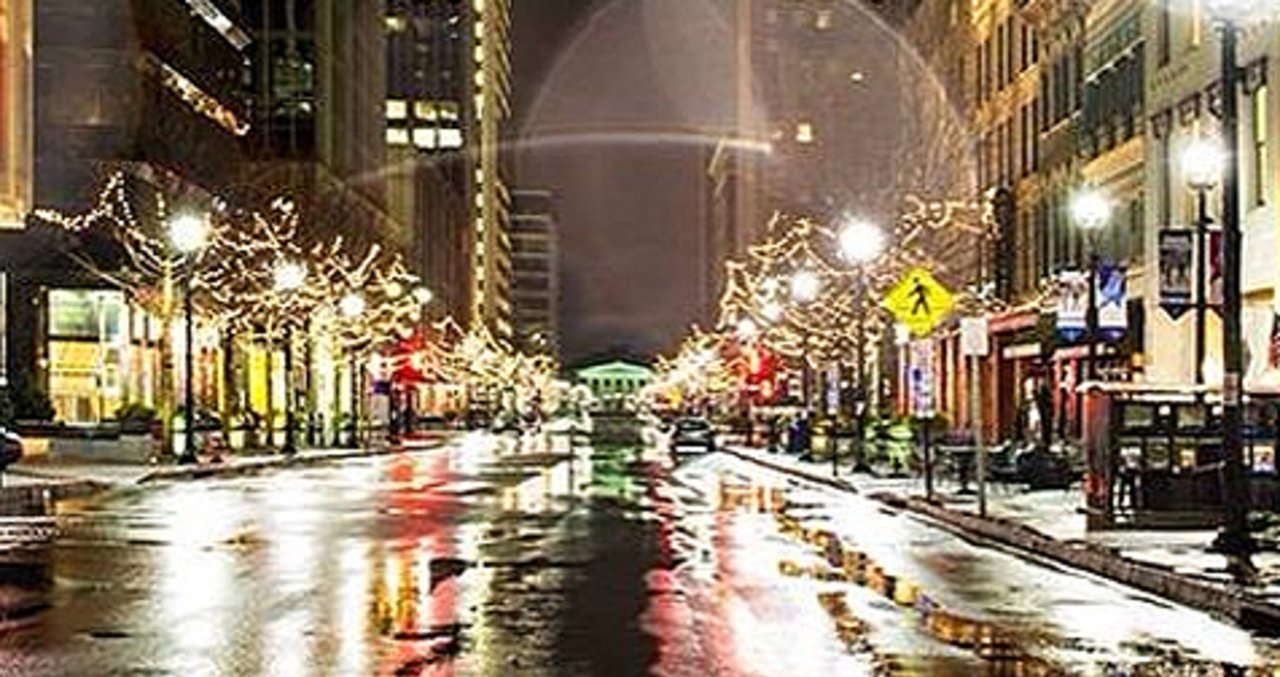 The World's Largest Dinosaurs
Make your next vacation epic. Through the beginning of 2015, the North Carolina Museum of Natural Sciences continues to go big with The World's Largest Dinosaurs, a new exhibition about the super-sized sauropods, the most colossal animals to walk the earth. You must go big too. Start the new year off in a grand way with a trip to the exhibition, other Greater Raleigh museums and historic attractions, big-flavor dining and a cozy hotel stay.
When you're here, explore the area's selection of 80-plus historic attractions and see the past come alive through in-depth exhibits, costumed docents or hands-on workshops. Film buffs won't be able to get enough of the North Carolina Museum of History's Starring North Carolina! exhibition, featuring costumes and props from Iron Man 3, Teenage Mutant Ninja Turtles, Blue Velvet and more. Can't miss: Kick-off Black History Month early by celebrating the heritage and culture of the 14th Annual African American Cultural Celebration (1/31) at the North Carolina Museum of History. This special festival boasts many outstanding presenters who include musicians, storytellers, writers, dancers, chefs and craftspeople from across our state :: All Lifelong Learner events
Basketball Season Hype and Headlights and Tailpipes
2015 brings the hype of basketball season as Greater Raleigh's minor-league basketball team Cary Invasion takes to the court against the All-American Ballers (1/3), Neuse River BBall Club (1/10) and Stealth All Stars (1/17). Four collegiate men's teams also host big games this month. The William Peace University Pacers play Connecticut College (1/1) and Methodist (1/21); Raleigh rivals Saint Augustine's University Falcons and Shaw University Bears play (1/24); and the North Carolina State University Wolfpack plays Duke University (1/11) and UNC-Chapel Hill (1/14). Can't miss: Hear the roars of engines and go through the gears at Ray Price Harley-Davidson's New Rider Boot Camp (1/3). Learn about everything from headlights to tailpipes, how to tell a Sportster from a softail motorcycle and which bike is perfect for you :: All Adrenaline Junkie events
The Art of Entertainment
Discover the vibrant colors of classical Chinese dance, feel the joy as ethnic and folk dance fill the stage with energy and take an extraordinary journey to the lost land of the ancient Middle Kingdom at Shen Yun 2015 (1/27-28) at the Duke Energy Center for the Performing Arts. Let the stunning animated backdrops captivate you and exquisite costumes transport you to another world while experiencing the new sound of an orchestra that combines East and West like no other. Can't miss: The Garner Performing Arts Center presents Capathia Jenkins: Broadway Voices (1/31). Jenkins will perform numbers from Broadway productions that she's been featured in such as Newsies and The Civil War and the Off-Broadway 2000 revival of Godspell :: All Creative Genius events
Culinary Excellence
Take part in the week-long celebration of culinary excellence that is 2015 Triangle Restaurant Week (1/26-2/1). Participating restaurants from across Greater Raleigh will partake by offering special three-course menu options of some of their best dishes with fixed pricing. It's the perfect opportunity to taste a sampling of Raleigh area cuisines. Can't miss: Beer Sunday (1/25) at Crank Arm Brewing in downtown Raleigh kicks off 2015 Triangle Restaurant Week with live music, flights, samples and more :: All Foodie events
All That Jazz
Escape the brisk winter air and relax inside with some jazz this Jan. Listen as the North Carolina Symphony pays tribute to Louis Armstrong and Ella Fitzgerald with Louis and Ella, All That Jazz (1/16-17) at the Meymandi Concert Hall at Duke Energy Center for the Performing Arts. Enjoy the Jim Ferris Trio (1/10) at Irregardless Café and nightly jazz favorites at C. Grace (Tues.-Sat.). If it's the blues that calls your name, check out Jason Damico and the New Blue at Rock Harbor Grill (1/10) in Apex. Can't miss: Country performances at City Limits Saloon featuring Big Smo (1/2), Easton Corbin (1/3) and the Big Cahoot featuring Yarn (1/17). Also, see Southern rock classic group, The Marshall Tucker Band (1/21), at The Ritz :: All Music Maniac events
A Winter Season Centerpiece
Cap off your Greater Raleigh experience by grabbing your mittens, lacing up a pair of skates and visiting Ipreo Raleigh Winterfest (through 2/1). A centerpiece during the winter season, this premier event features a signature outdoor skating rink.
Click through to see all Greater Raleigh events in January 2015.
Photo by Bryan Regan (@bryanregan on Instagram) 
Comments