Things to Do in Raleigh, N.C.: August 2019
Wednesday, July 24, 2019, 4pm by visitRaleigh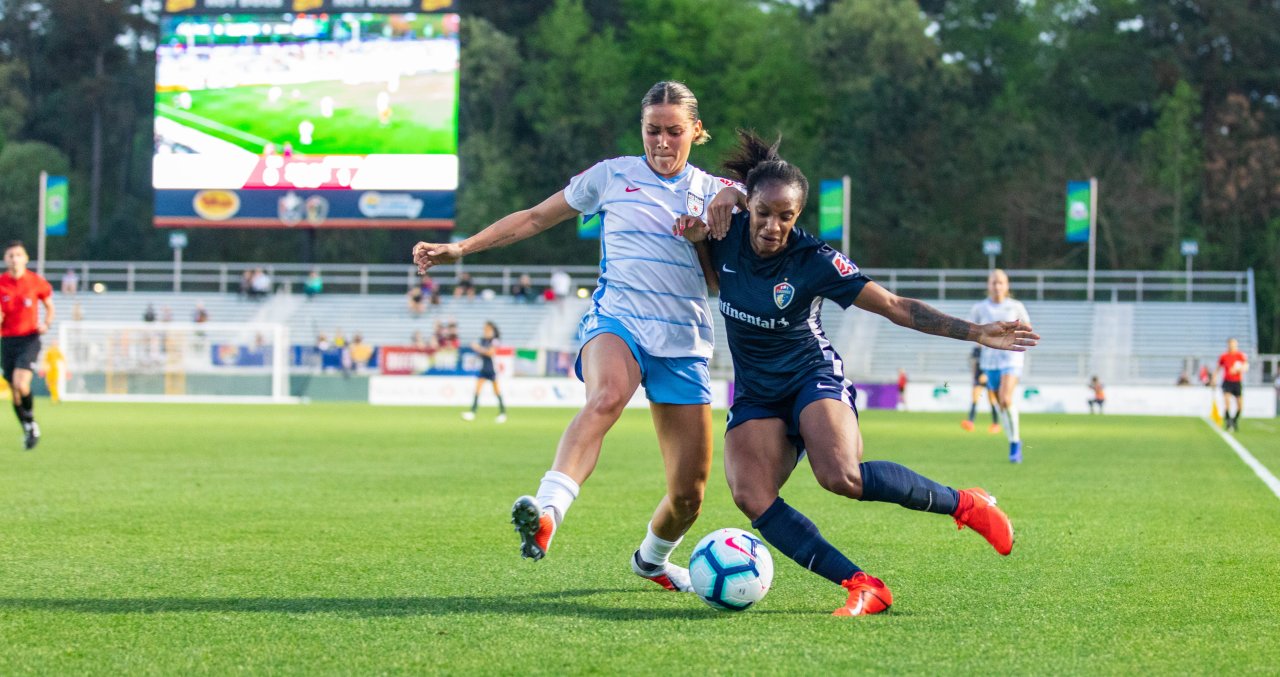 Every two weeks, we send out a newsletter that includes the best of the best upcoming events. If you sign up for our E-magazine, you'll get those, plus all the latest insider content (the best summer date ideas, for example, or how to take advantage of the Ultimate Summer Bucket List).
---

Summer is in full swing in the Raleigh area—there's still tons of fun to be had in the City of Oaks while the days are long and the weather is warm. There's plenty of time to plan for a weekend road trip, too, and August won't let you down—soccer matches, foodie events, art exhibits, outdoor concerts and way, way more are coming right up!
 
Marc Maron (plus more of the best stand-up comedy)
Aug. 1-3
Best known for his hit landmark podcast, WTF with Marc Maron, Maron has been writing and performing comedy for 30 years. He'll be performing stand-up live at Goodnights Comedy Club for a three-night special event, Aug. 1-3! More big laughs are coming to the City of Oaks this month, including: 
At Raleigh Improv:
Aug. 2
One of America's best (and fastest) track events, the Sir Walter Miler is a free-admission event featuring an elite field of men and women runners and allows fans onto the track at Meredith College to scream and cheer as athletes look to set some of the fastest mile times of the year in the U.S.
Beer, Bourbon & BBQ Festival
Aug. 2-3
Beer sipping, bourbon tasting, music listening and barbecue eating—what's not to love? Don't miss the two-day Beer, Bourbon and BBQ Festival at Cary's Koka Booth Amphitheatre. Admission buys you a souvenir sampling glass so you can enjoy an all-you-care-to-taste sampling of beer and bourbon, plus chow down on some pulled pork, ribs, biscuit and more, all while enjoying all-day live music.
Moore Square Grand Opening Celebration
Aug. 3
Save the date for the grand re-opening of one of Raleigh's oldest public spaces. Moore Square—a four-acre, downtown urban green space that was originally conceived as one of five public green spaces for the city back in 1792—has been closed since 2017 for a new master plan implementation that included major renovations and new features (a cafe, splash pad, stages for music and outdoor movies, larger walking paths, space for a farmers market, public art and natural play areas for children). The Grand Opening Celebration is set for Aug. 3 (and a free hip hop music festival is set for Aug. 17!).
 
Aug. 4
Food trucks as far as you can see (literally!). The Downtown Raleigh Food Truck Rodeo brings more than 50 food trucks to the city center, spanning a half-mile and 11 city blocks and drawing thousands of hungry visitors to taste the best of the best from local trucks. It's one of the biggest rodeos in the country!
MOFU 2 Year Anniversary Bash
Aug. 4
An epic two-part celebration in honor of MOFU Shoppe's second anniversary serving up dumplings, wontons and more in downtown Raleigh, this Luau party will feature a pig picking, seafood boil, boodle fight, drink specials, tons of desserts and more. Tickets are required, with proceeds benefiting charity organization Rise Against Hunger.
Live music season is in full swing! Check out the dates we're bookmarked below for Aug., plus check out a full calendar of events here Opens a New Window. .
Cosmic Charlie (8/2)
ADHOC Presents: Sasami (8/3)
August Burns Red: 10 Years of Constellations Tour (8/4)
The Flaming Lips (8/7)
An Evening with Lyle Lovett and His Large Band (8/7)
Thomas Rhett (8/8)
Friday Night on White: Big Love (8/9)
Rebelution (8/9)
Heart - Love Alive Tour (8/10)
Jonas Brothers: Happiness Begins Tour (8/14)
21 Savage (8/14)
Brad Paisley Tour 2019 (8/15)
Flogging Molly & Social Distortion: Summer Tour 2019 (8/18)
Big Head Todd & the Monsters (8/18)
Judah & the Lion (8/23)
Backstreet Boys DNA World Tour (8/20)
Beck and Cage the Elephant: The Night Running Tour (8/24)
Chaka Khan (8/29)
Mipso (8/31)
Aug. 8
A free event showcasing Raleigh's creativity under the beautiful lights and cobblestone streets of City Market, Raleigh Night Market is the spot to find locally-made goods and enjoy live music and entertainment, with more than 80 local artisans, food vendors, beer, wine and cocktails on hand. Fun for friends, families, date nights and more, children are welcome and have a kids' fun zone where they can get in on the fun.
North Hills Restaurant Week and Downtown Raleigh Restaurant Week
North Hills, Aug. 5-11; Downtown Raleigh, Aug. 12-18
Who doesn't love a good meal for a good deal? Back for a second year, North Hills is hosting their very own Restaurant Week—more than 20 participating restaurants will offer prix-fixe menus, special offers, promotions, giveaways and more. Right on its heels, Downtown Raleigh Restaurant Week kicks off a week of celebrating culinary excellence with $5 and $10 lunch specials, along with $20 and $30 dinner options. Sign us up!
Aug. 11
An event for music lovers and vinyl and CD collectors, featuring music dealers from all over the South selling vintage vinyl LPs and 45s, CDs, music DVDs, memorabilia and much more.
 
2019 Women's International Champions Cup (plus more soccer matches)
Aug. 15-18
Score your tickets Opens a New Window. to see some of the best club soccer teams in the world in Cary! The International Champions Cup (ICC)—a four-team tournament made up of the best women's teams in the world and hosted by the North Carolina Courage (defending champions of the inaugural ICC event)—will take place Aug. 15-18. The Courage, Olympique Lyonnais, Manchester City and Atlético Madrid are the competing teams. 
More soccer matches to catch this month:
Aug. 16
A one-of-a-kind evening of beer and science at the North Carolina Museum of Natural Sciences, Natural Selections lets you sample from more than 20 unique craft beer creations and get hands-on with the science of beer.
Aug. 16-Sept. 1
Unforgettable music and non-stop laughs make this Raleigh Little Theatre production—following Monty Navarro's quest to speed up his access to the family fortune—a side-splitting good time.
Aug. 16-18
A series of events that recognize the talent, legacy and spirit of a beloved N.C. musician at the North Carolina Museum of Art, visitors can learn about Nina Simone's well-known and lesser-heralded works through an interactive workshop discussing the singer's work and contributions as a composer (an outdoor concert, plus a documentary screening are also on the weekend's schedule!).
Summer Daze Music Festival Vol. 2
Aug. 17
Celebrate summer at the second annual (and free!) Summer Daze Music Festival at Coastal Credit Union Midtown Park in North Hills, a celebration of music, local businesses, culture and, of course, summertime vibes. The 2019 music lineup includes tunes by DJ Nevy, The EFunk Experience, Cisco Adler and '90s cover band Here's to the Night.
Aug. 17
Started more than 30 years ago in France, this pop-up style outdoor dinner party, where guests dress in all-white and meet at a secret location that's revealed at the last moment, Dîner en Blanc will hold its first ever event in Raleigh this year (dining, dancing music and more included!).
Play Moore Music Festival
Aug. 17
A celebration of hip-hop culture through music and dance at the newly-renovated, newly-opened Moore Square in downtown Raleigh. This year's festival will turn Moore Square into a classic block party by highlighting the DJ. Main stage performers include national acts Rich Medina and DJ Lindsey. Local acts Napoleon Wright II, Oak City Slums, Brassiousmonk, Micky Slicks, Raleigh Rockers and Lacewell will also grace the stage. Graffiti writers, breakers and vendors will also fill the square.
 
Packapalooza
Aug. 24
This annual, all-day block party and street festival, drawing more than 80,000 attendees, caps off North Carolina State University's Wolfpack Welcome Week at the start of another academic year. The free and open-to-the-public event features more than 300 vendor booths lining Hillsborough St., along with food, games, arts and crafts, visual and performing arts and more. North Carolina band Delta Rae, boasting their signature Southern folk rock sound, will take center stage to close out the evening.
Aug. 24
Not your grandfather's magic show! Trick, antics, pranks, stunts, wisecracks and mind-blowing magic are brought into the spotlight as comedy magician Grant Freeman brings his unique, raunchy show full of surprises to the Duke Energy Center for the Performing Arts.
 
43rd Annual Lazy Daze Arts & Crafts Festival
Aug. 24-25
For more than 40 years, the Lazy Daze Arts & Crafts Festival has put local artists and craftsmakers in the spotlight. Today, the Cary festival has grown to two days, features more than 300 artists from 16 states, has multiple stages of live music, a beer garden and plenty of food trucks to keep everyone happy.
Aug. 24
A festival to promote diversity, equality and create a deeper appreciation for Afro-Caribbean culture in the Raleigh area, CaribMask returns for its eighth annual event in downtown Raleigh in 2019. A parade of bands, flag ceremony, live music and tons of food and drinks keep a joyful crowd of more than 15,000 people plenty happy.
Paddle the Pond
Aug. 24
A rare opportunity to get on the water at Historic Yates Mill County Park, visitors will learn basic canoe skills and a bit about the millpond's history, then head out to explore the pond's many features as seen only from the water.
African American Cultural Festival
Aug. 31-Sept. 1
An annual celebration of African American culture expressed through art, music, food and community, this two-day downtown Raleigh festival showcases local, national and international artists, performers, food vendors and area business owners. Now in its ninth year, the free-admission festival draws nearly 40,000 attendees per year to what's now considered Raleigh's premiere destination for teaching, sharing and celebrating the distinctive folk and cultural traditions of African Americans here in North Carolina and from around the world.
Nothing screams "summer!" quite like settling in under the stars for a movie night. Luckily, there are tons of opportunities to do just that this month.
Spider-Man: Into The Spider-Verse (8/1)
Alien (40th anniversary screening) (8/2)
Cars 3 (8/3)
Captain Marvel (8/3)
Moore Movies: Iron Giant (8/4)
Mamma Mia! Here We Go Again (8/8)
Jurassic World: Fallen Kingdom (8/9)
Free Solo (8/9)
The Dude Abides Movie Party with The Big Lebowski (8/10)
Bumblebee (8/10)
Black Panther (8/16)
Moore Movies: 10 Things I Hate About You (8/18)
Movie in the Garden: Sharktopus (8/22)
Moore Movies: Mama Mia (8/25)
A Star is Born (8/30)
The Milwaukee Brewer's single-A affiliate Carolina Mudcats have a final month of games lined up at Five County Stadium in Zebulon with four home series this month. Be on the lookout for Thirsty Thursday (half off beverages and $1 hot dogs), Family Friday Fireworks (post-game fireworks each Fri. night) and All-You-Can-Eat Tuesday (hot dogs and hush puppies!) promos all season long. In Aug., they'll take on:
Brew 'n' Choo
Aug. 31
Food trucks and local breweries will be on hand for Brew 'n' Choo, a series of family-friendly events at the North Carolina Railway Museum & New Hope Valley Railway that offers a family-fun opportunity to take a one-hour train ride through the woods (food and beverages allowed on the train!) and/or a 45-minute walking tour of the railway and museum. 
College Football: NC State vs. East Carolina
Aug. 31
WOLF! The North Carolina State University Wolfpack football team is back in action for another season at Carter-Finley Stadium. They'll kick things off with a game against in-state rival East Carolina.

Header photo by Garrett Poulos
Comments