Things to Do in Raleigh, N.C.: February 2017
Wednesday, February 01, 2017, 6am by visitRaleigh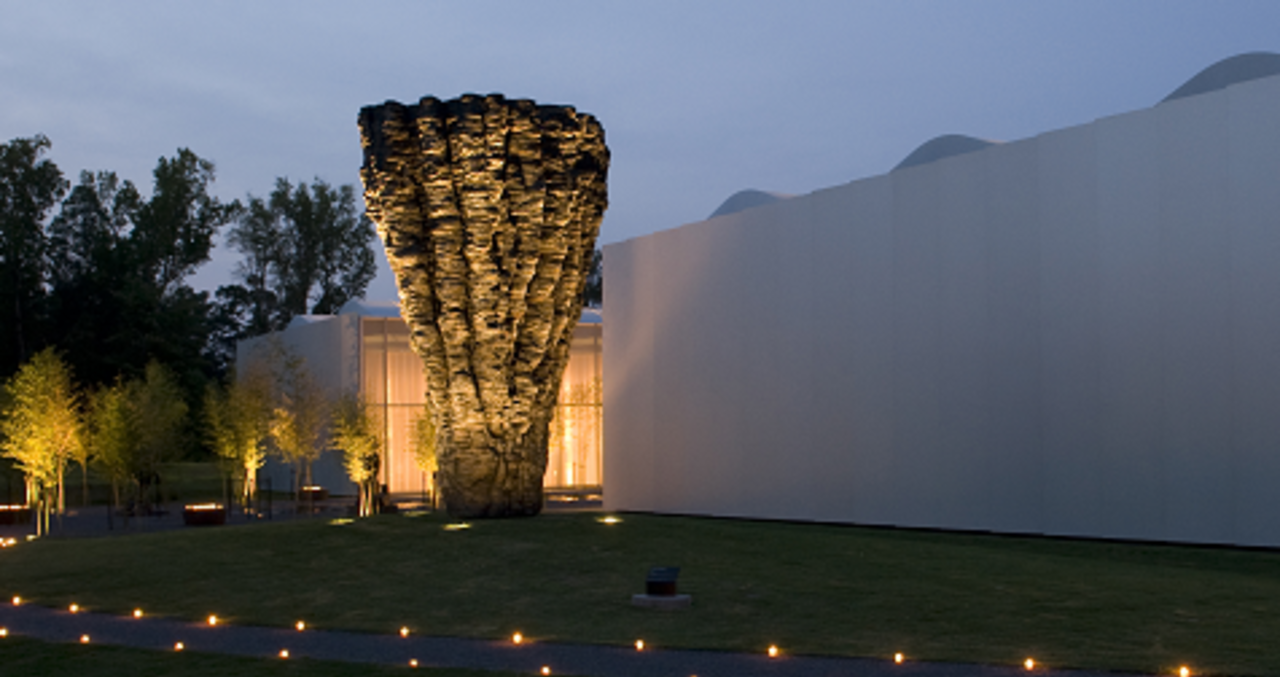 Dig In!
It's a great time to be a foodie in Raleigh, N.C., and Feb. looks ready to serve up one our best months yet! Just recently, Southern Living called N.C.'s capital city "a culinary mecca" and named downtown Raleigh "the new chef's capital"; Zagat listed Raleigh as one of the Hottest Food Cities of 2016; OpenTable tallied up more than 10 million restaurant reviews and found that two of the best 100 restaurants in the country are right here in the City of Oaks; and local passionate mind and restaurateur chef Ashley Christensen was named a Breakthrough Rock Star Chef by Rolling Stone. When making plans for the month ahead, use this chance to experience new flavors, discover hidden gems and return to some of Raleigh's most iconic restaurant institutions—we can help!
We recently sat down to chat with Arthur Gordon, chef and owner of Irregardless Café and Catering, about celebrating 42 years in business this year plus more of Raleigh's most enduring restaurants. Opened in 1975, Irregardless was the area's first vegetarian restaurant. Today, the restaurant unites carnivores, vegans and vegetarians with a fresh-from-the-farm, innovative menu, plus live music and a community feel that has built such a loyal customer base. In our chat, Arthur dished on other Raleigh area culinary institutions, including Mecca Restaurant, the city's oldest family-run restaurant open for more than 80 years in downtown Raleigh, plus The Roast Grill, the Southern-style hotdog shop that's as uniquely Raleigh as it gets. For more on Irregardless Café and more of Arthur's favorites, read the full piece here.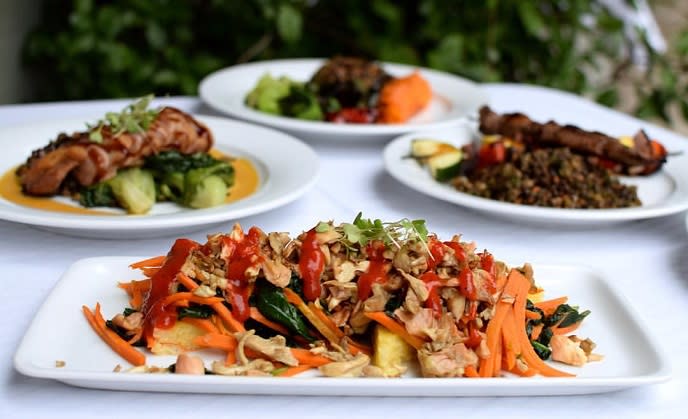 Looking for other ways to dine your way through Raleigh? Be sure to block off some time for a weekend brunch at one of these 10 local favorites (think chicken and waffles, pork belly Benedicts and Bloody Marys!), plus duck inside to escape chilly winter weather to warm up with one of these 11 dishes around town (soups, stews and hot pots—yum!).
Ansel Adams at the North Carolina Museum of Art
Fans of photography, art and gorgeous landscapes are in for a treat! A major exhibit, Ansel Adams: Masterworks, opens at the North Carolina Museum of Art, Feb. 4. The exhibit, made up of 48 photographs from Adams and dubbed the "Museum Set," will be on display in the museum's Joyce W. Pope Gallery through May 5. Adams (1902-1984) became one of America's most renowned photographers by capturing black and white photos of the American West, including national parks and other landmarks, including El Capitan and Half Dome in Yosemite National Park, Monument Valley in Ariz. and Snake River in Grand Teton National Park. Masterworks presents photographs from the early 1920s to the late 1960s. For details on tickets and to learn about another special upcoming exhibit at the museum, go here.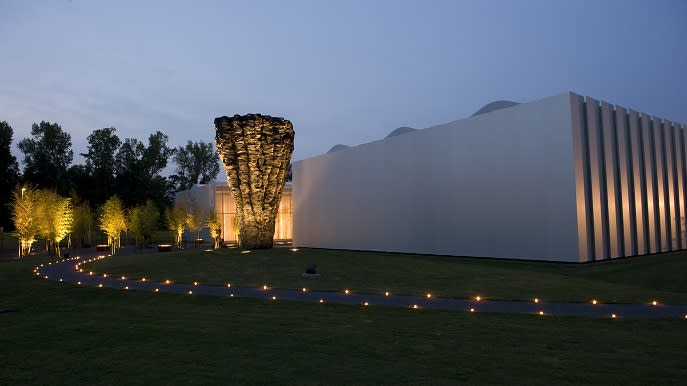 Doughnuts, Dunks and Faceoffs
One of America's most unique running events (and toughest eating events!) returns Feb. 4. The Krispy Kreme Challenge requires competitors to run five miles, eat a dozen doughnuts and hit the finish line in under an hour. Started in 2004 with just a handful of friends, the annual event now draws nearly 8,000 runners with a course that meanders down Hillsborough St., through downtown Raleigh, makes a stop at Krispy Kreme and sends runners on a difficult 2.5-mile run back to the finish. For the curious, those doughnuts total 2,400 calories and 144 grams of fat—but who's counting!
Over at PNC Arena, ACC hoops action is well underway. The North Carolina State University Wolfpack will host a quartet of major foes—they'll take on University of Miami (2/4), University of North Carolina at Chapel Hill (2/15), University of Notre Dame (2/18) and University of Virginia (2/25) this month. When the hardwood turns to ice at the arena, the Carolina Hurricanes continue their playoff push in the second half of the season. The Canes will play more than a handful of games at home this month, including the Toronto Maple Leafs (2/19), Pittsburgh Penguins (2/21) and Calgary Flames (2/26). See the full home schedule at PNC Arena here.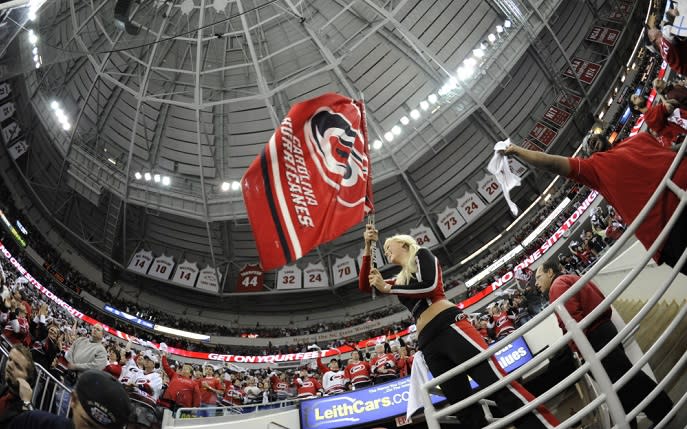 More February Picks
It's a final farewell for the Ringling Bros. and Barnum & Bailey Circus. The group will present Out of This World (2/9-12) at PNC Arena. Audiences will take the helm to join the Circus Space Fleet on a heroic quest of good versus evil that will let imaginations run wild with unexpected surprises and thrills at every turn. Don't miss one of the final chances to see this act!
Shen Yun (2/25-26) is an incredible show of performing arts, combining ancient legends with technological innovations, and historically-authentic costumes with breathtaking animated backdrops. Expect classical Chinese dance and an enchanting orchestral sound at the Duke Energy Center for the Performing Arts.
Darwin Day (2/11) at the North Carolina Museum of Natural Sciences gives kids and adults alike a chance to learn about Darwin and what his theories of natural selection have done for the world of science, research and education.
American Aquarium, a local-favorite alt-country band headed by BJ Barham, has a big weekend planned. They'll play two shows (likely to sell out soon!) at Lincoln Theatre (2/3-4). Later in Feb., The Ritz will host three major shows—Shovels & Rope (2/23), Juicy J (2/26) and Young the Giant (2/28) will all hit the stage in the month's final days. You can find a full calendar of music evens at themostnc.com.
The heart of downtown Wake Forest is preparing for a family-friendly Mardi Gras Street Festival (2/25). A walking parade and plenty of children's activities should provide entertainment for all. 
Carolina Ballet's The Little Mermaid (2/4-19) brings Hans Christian Andersen's classic tale to life.
Secret World Inside You (through 3/12), an exhibit at the North Carolina Museum of Natural Sciences exploring the trillions of microorganisms crawling on your skin and swimming in your gut, uses videos, larger-than-life models and interactive games to keep families in awe. 
The N.C. International Auto Expo brings a huge set of the latest and greatest cars over to the North Carolina State Fairgrounds (2/16-19). 
Click here to see all events in Raleigh, N.C.  
Irregardless Café and Catering photo courtesy of the restaurant.
Comments