Things to Do in Raleigh, N.C.: February 2019
Wednesday, January 30, 2019, 6pm by visitRaleigh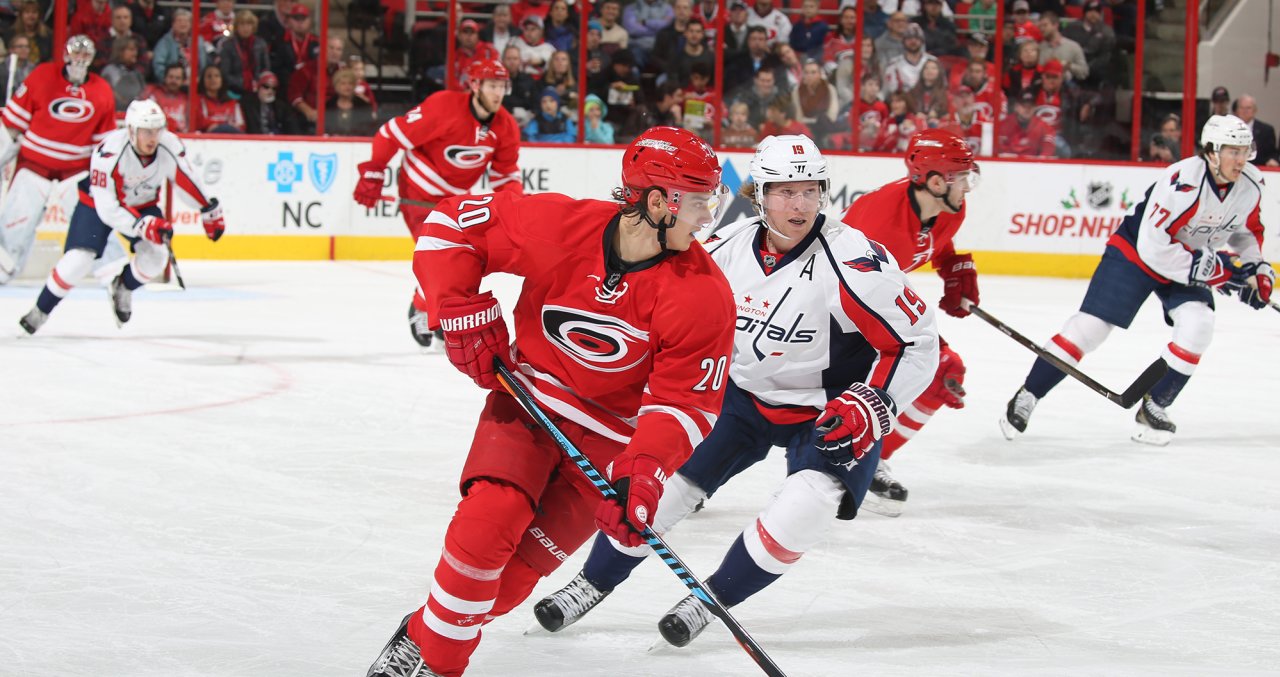 Hello, February! The shortest month of the year means there's no time to waste—we've got hockey games, ballet dates and must-see concerts that can no longer wait. Here's what we're doing this month!
 
Feb. 2
One of America's most unique running events (and toughest eating events!), the Krispy Kreme Challenge requires competitors to run five miles, eat a dozen doughnuts at the halfway point and hit the finish line in under one hour. Started in 2004 with just a handful of North Carolina State University students, the annual event now draws nearly 8,000 runners decked out in costumes along with plenty of media attention. For the curious, those doughnuts total 2,400 calories and 144 grams of fat—but who's counting!
Carolina Ballet: Love in the Times of the Day
Through Feb. 17
Just in time for Valentine's Day, join Carolina Ballet for the world premiere of Love in the Times of the Day, a new ballet inspired by paintings created by Czech artist Alphonse Mucha. The program will also feature Time Gallery, a collaboration with Pulitzer Prize-winning New York composer Paul Moravec. A specially commissioned score by J. Mark Scearce will be performed by renowned pianist William Wolfram.
Founded in 1932, the North Carolina Symphony puts on an incredible 175 concerts and events per year across the state. In Feb., they'll take center stage at the Duke Energy Center for the Performing Arts in downtown Raleigh four times.
Friday Favorites: Tchaikovsky Serenade (2/1)
Valentine's Romantic Classics (2/8-9)
Pops Series: The Music of Whitney Houston (2/15-16)
Rachmaninoff Piano Concerto No. 2 (2/22-23)
Cirque du Soleil: Corteo
Feb. 7-10
Corteo, the latest and most enchanting of Cirque du Soleil's arena productions, features 51 acrobats, musicians, singers and actors from all around the world portraying a joyous procession and festive parade imagined by the main character.
Laugh-out-loud comedy
A whole bunch of big names and local favorites will take the stage in Feb. Save these dates!
TJ Miller (1/31-2/2)
Krystyna Hutchinson & Corinne Fisher (2/7-9)
Mark Normand (2/15-16)
Doug Loves Movies (2/16)
Nikki Glaser (2/28-3/2)
At Raleigh Improv
Arsenio Hall (2/1-2)
Gilbert Gottfried (2/8-10)
Andrew Schulz (2/14)
Rita Rudner (2/16-17)
Felipe Esparza (2/22-24)
North Carolina Theatre Presents: Mamma Mia!
Feb. 12-17
The ultimate feel-good show, North Carolina Theatre's Mamma Mia! features a mother, a daughter, three possible dads and a trip down the aisle you'll never forget. This enchanting tale of love, laughter and friendship uses a large cast, non-stop laughs and explosive dance numbers to make for guaranteed fun.
Still very much in the playoff hunt, the NHL's Carolina Hurricanes return to PNC Arena after the All-Star break for six pivotal home games this month. They'll take on:
Vegas Golden Knights (2/1)
Calgary Flames (2/3)
Edmonton Oilers (2/15)
Dallas Stars (2/16)
New York Rangers (2/19)
Los Angeles Kings (2/26)
Raleigh Little Theatre Presents: Junie B. Jones, The Musical
Feb. 15-March 3
A delightful adaptation of Barbara Park's best-selling books, audiences will get a sneak peek into the Top-Secret Personal Beeswax Journal of the outspoken and lovable Junie B. Jones in this musical directed by Kathleen Rudolph.
 
Tobacco Road hoops
Now deep into Atlantic Coast Conference play, the North Carolina State University Wolfpack have a slew of important home games left on the home schedule before gearing up for March Madness.
Virginia Tech (2/2)
Syracuse (2/13)
Boston College (2/20)
Wake Forest (2/24)
24th Annual African-American Celebration
Feb. 16
Don't miss Cary's annual event celebrating the African-American experience. The theme for this year is "A Legacy of Pride" and will feature a panel discussion, "Hidden in the Shadows: A Conversation on Immigration in America." Also featured will be a diverse range of musical performances, including Brian E. Miller, Smooth Ivory Band, Nitia and Friends and more at The Cary Theater.
 
Cinch World's Toughest Rodeo
Feb. 23
Back by popular demand, Cinch World's Toughest Rodeo returns to PNC Arena this month, celebrating 40 years of bringing the Ol' West to cities across the country in 2019. Sanctioned by the Professional Rodeo Cowboys Association, Cinch World's Toughest Rodeo features three fan-favorite events, bareback riding, saddle bronc riding and the most extreme sport, bull riding. Twelve contestants will compete for the chance to return for a second ride in the thrilling "Winner Take All Showdown Round," as well as women's barrel racing.
It's a great time of year to rediscover some of Raleigh's legendary indoor music venues—with the most live music in the state, you won't be low on options! Some dates we've marked our calendars for this month:
Kruger Brothers (2/2)
Nashville Non-Prophets (2/2)
Mélange (2/3)
Travis Denning (2/7)
Ginny (2/10)
Interpol (2/14)
4th Ave (2/15)
Los Acosta (2/16)
Alan Walker (2/19)
I'm With Her (2/20)
From Plantation to Park: The Story of Dix Hill
Open through June 19, 2020
The City of Raleigh Museum (COR Museum) has unveiled a new long-term exhibit about the history of Dorothea Dix Park. The exhibit, a joint venture with the Dix Park Conservancy, explores the long history and future of Raleigh's newest park. From Plantation to Park explores four perspectives on the land known as Dix Hill.
The North Carolina Roots of Artist Ernie Barnes
Open through March 3 May 27 (extended due to popular demand!)
Explore the work of athlete-turned-artist Ernie Barnes, a Durham, N.C., native best known for his widely-imitated, unique style of elongation, energy and movement that made him one of the premier figurative artists of the late 20th and early 21st centuries, in a new exhibit at the North Carolina Museum of History. Barnes, affectionately nicknamed "Big Rembrandt" by his football teammates, is known in pop culture for his art on the television series Good Times. Titled "The North Carolina Roots of Artist Ernie Barnes," the free-admission exhibit showcases many unpublished original paintings as well as artifacts from his life.
Our Body: The Universe Within
Open through March 31
Presenting an artful, compelling and dignified environment, Our Body: The Universe Within exposes the inner workings of human anatomy by presenting actual human specimens, anatomical displays, reproductions of historic anatomical artwork and much more. The exhibit literally, as well as figuratively, goes "under the skin" exposing the intricacy of the human body and allowing the general public a look at what only doctors and scientists normally are allowed to see first hand. The ticketed, national-touring exhibit is on display daily at Triangle Town Center & Commons.
Check our calendar of events for full listings of happenings in Raleigh, N.C.!
Comments