Things to Do in Raleigh, N.C., for Valentine's Day: Tips from Smart, Savvy Locals
Tuesday, February 09, 2016, 6am by Lacie Lindstaedt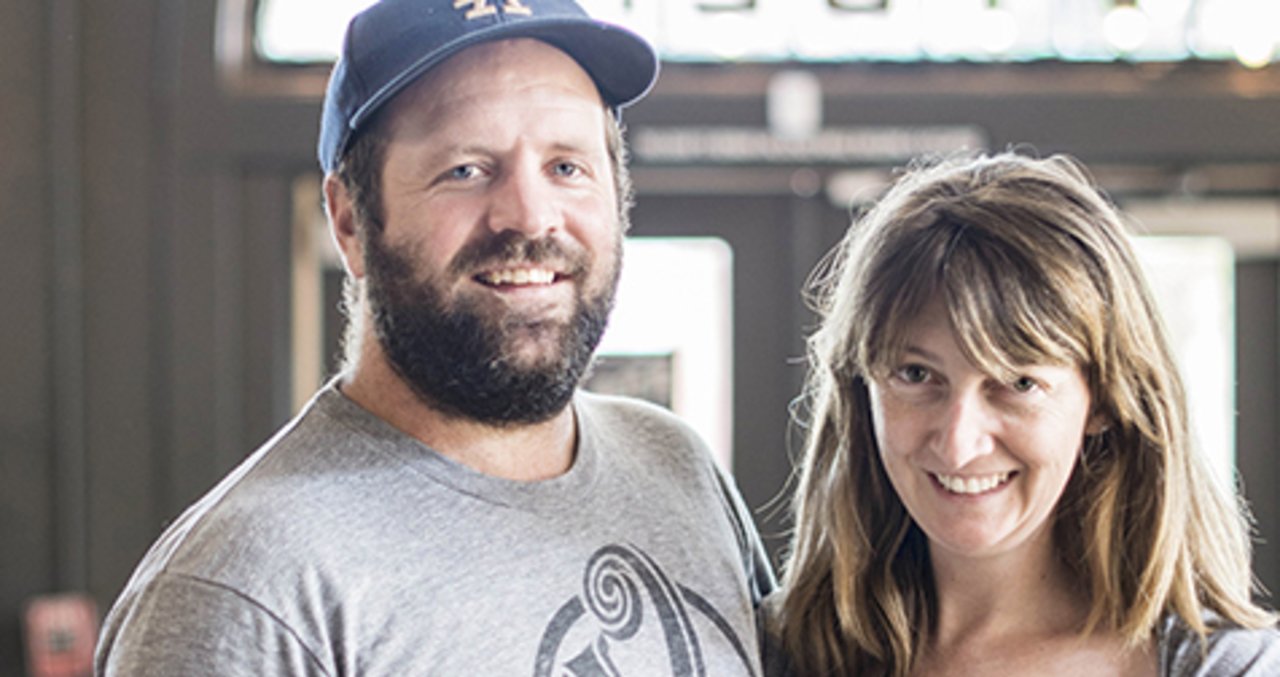 Love is in the air, and Raleigh, N.C., is an excellent setting for Valentine's Day weekend. With so many date options to choose from, we wanted to help you decide on some places to go by passing along ideas from some of Raleigh's smart, savvy locals and couples. And if you need even more ideas, check out our events calendar for happenings on Feb. 14.
Starr Sink
Co-CEO, Videri Chocolate Factory
Pictured above with husband Sam Ratto, co-CEO of Videri
My husband and I love to sit on our own patio at Videri Chocolate Factory when we are off work and get a beer from Tasty Beverage for a casual date. For special occasions, like Valentine's Day, our favorite date is to walk from our house to Bida Manda to enjoy spring rolls and a piña colada. Then we head to Garland for dinner and sneak into either Poole's Diner or Death & Taxes for a Videri Chocolate Dessert. We also love to stroll on any route that brings us near the Cree Shimmer Wall on the Raleigh Convention Center at night. It reminds us of why and how much we love living in Raleigh.
Chana Lynn
Blogger, founder of RaleighWhatsUp
My favorite place for a date night in Raleigh starts with a visit to the North Carolina Museum of Art. Afterwards, I love to have a delicious cocktail at Gallo Pelón Mezcaleria in downtown and then walk over to Garland for dinner. Sitting at the bar sharing bo ssam on a date is the best! I'm also fond of pizza and a beer at Trophy Brewing Company for more casual nights.
John Huisman
Blogger, founder of The Triangle Explorer
Once of my favorite date night ideas with my wife is catching an early movie at the Rialto Theatre in the Five Points neighborhood followed by dinner at Irregardless Café and Catering. Evenings usually have a large band and they clear tables from the dining floor to make room for dancing after dinner.
Kristie Nystedt
President & CEO, Raleigh Brewing Company
Valentine's Day is extra special at our house because it is also my husband [and COO & technical manager, Raleigh Brewing Company,] Patrik's birthday. We will be celebrating this year at the Carolina Ale House Downtown Raleigh for the Raleigh Brewing No Love Lost dinner. This is a special beer we brew especially for Valentine's Day. It's a very complicated India Pale Lager because as you may know, love is complicated!
Leigh Powell Hines
Blogger, founder of The Hines-Sight Blog and OutaboutNC
My husband and I have many favorite local restaurants in Raleigh. A special place in our hearts though is Second Empire Restaurant & Tavern. The main restaurant was the site of our wedding reception 14 years ago. We frequent the tavern now. It's less formal. I love the sunporch and the fact that I can choose from both the formal upstairs menu and also the tavern menu.
Sean Fowler
Owner, Mandolin
My wife Lizzy and I are creatures of habit. We like to have meals with an international taste, such as the European diner J Betski's, authentic Mexican and Colombian plates from Centro or Laotian cuisine at Bida Manda. For a more low-key night, we like to catch a movie at Rialto Theatre and grab a piece of cake or key lime pie from Hayes Barton Cafe & Dessertery to enjoy at home. 
Sam Ratto and Starr Sink photo: Lissa Gotwals
Comments