Things to Do in Raleigh, N.C., in 2016
Tuesday, January 05, 2016, 9am by Lacie Lindstaedt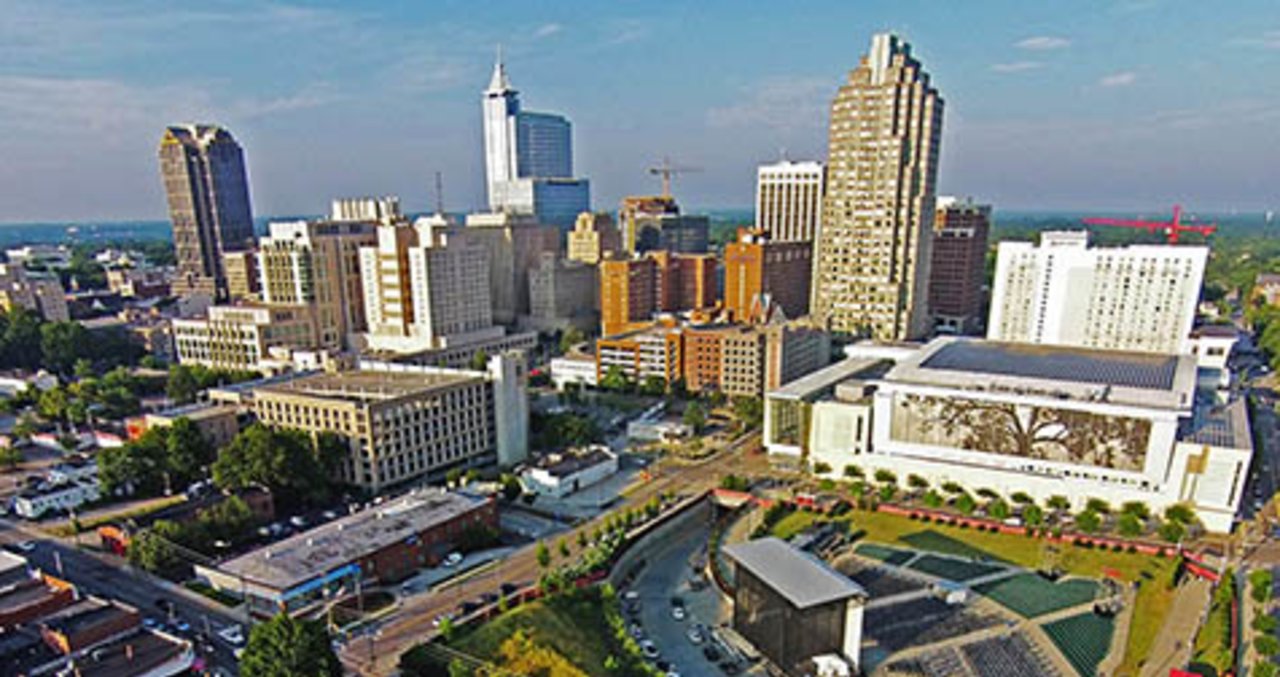 A visit to Raleigh, N.C., is more than a trip to a blossoming Southern metropolis—you'll feel enriched and energized the instant you're warmly welcomed by its smart, savvy locals. To help with the planning process for your next visit to Raleigh, here's a list of some major events and things to do in 2016:
Jan. 2016
Indulge at Triangle Restaurant Week 2016
Triangle Restaurant Week 2016 is a week-long celebration of culinary excellence where participating restaurants offer three-course menu options and fixed pricing. Jan. 25-31 is a great week for visitors to indulge in the area's finest cuisine. Reservations, tickets or passes are not required.

Feb. 2016
Catch a Carolina Hurricanes Game
The NHL hockey team won the Stanley Cup in 2006 and always provides an entertaining game. There are eight home games at PNC Arena during the month of Feb. (and more throughout the year). Purchase tickets and cheer on the home team (or the visiting team, if your favorite team is playing in Raleigh)!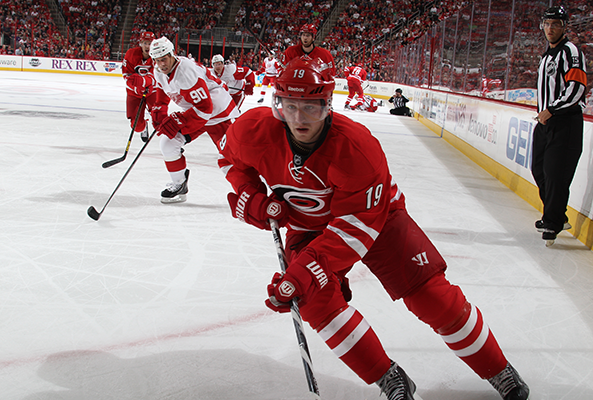 Feb. 2016
Take On the Krispy Kreme Challenge, Feb. 6
2,400 calories. Twelve doughnuts. Five miles. One hour. The mantra of the Krispy Kreme Challenge epitomizes the test of physical fitness and gastrointestinal fortitude. What started as a challenge among 10 friends has transformed into a nationally-publicized charity race and the number one tradition to complete before graduating from North Carolina State University.

Mar. 2016
Celebrate St. Patrick's Day in Downtown Raleigh
The Raleigh St. Patrick's Day Parade will celebrate its 34th year snaking through downtown Raleigh. After the parade, the Wearin' 'O the Green Festival begins at City Plaza at the south end of Fayetteville St. The festival features live music and dancing along with fun activities for children.
Mar. 2016
Experience March Madness
March Madness returns to Raleigh in 2016 with the NCAA Division I Men's Basketball Championship First and Second Rounds at PNC Arena. First round games will be held on Mar. 17 and second round games on Mar. 19.
Apr. 2016
Celebrate Craft Beer in Raleigh
Currently the Raleigh area has 21 breweries to check out, and a bevy of beer events in Apr. will allow you to taste from a huge selection of Raleigh-brewed beers. "Can't miss": Brewgaloo in downtown Raleigh on Apr. 23, 2016.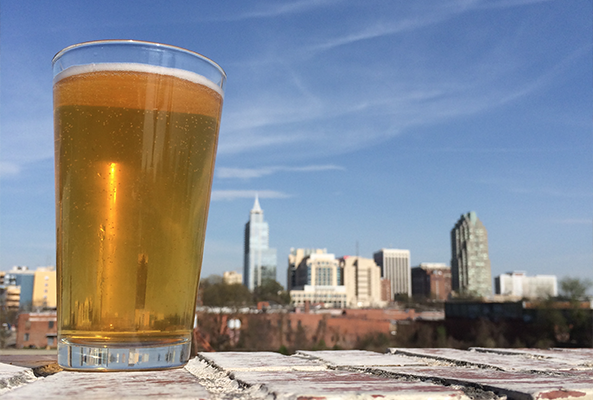 Apr. 2016
Rock and Run
Raleigh's award-winning Rock 'n' Roll Raleigh Marathon & 1/2 Marathon, Apr. 9-10, is a great spring-time event for locals and travelers alike. With a downtown start, finish and post-race festival, Rock 'n' Roll Raleigh is one of the most convenient events in the series.

May 2016
A Month of Festivals
By May the warm weather is upon Raleigh, and the outdoor festival schedule is in full swing. First up, Out! Raleigh 2016 celebrates the LGBT community and features live entertainment, vendors, food trucks and a KidsZone on May 7. Next up, Artsplosure, the Raleigh Arts Festival, will return for its 37th year from May 20-22. To close out the month, Animazement returns to the Raleigh Convention Center from May 27-29 with the fan-run anime convention celebrating popular Japanese visual culture in all its forms.

June 2016
Swim, Bike and Run in the LexisNexis IRONMAN 70.3 Raleigh
Iron men and women will be swimming 1.2 miles, biking 56 miles and running 13.1 miles into downtown Raleigh on June 5. If you're not up to the challenge, you can still cheer on the racers throughout the race route.
July 2016
N.C.'s Favorite Son: Billy Graham and His Remarkable Journey of Faith at the North Carolina Museum of History
Don't miss the exhibition at the North Carolina Museum of History that recounts Billy Graham's journey to becoming a world-wide ambassador of the Gospel. Graham preached to more people in live audiences than anyone else in history, covering more than 185 countries and territories. The free exhibit closes on July 10, 2016.

Aug. 2016
Catch the Carolina Mudcats in Zebulon, N.C.
Visit Five County Stadium to see one of the most spectacular parks in minor league baseball and cheer on the Carolina Mudcats. The team is a member of the Carolina League and is the single-A affiliate of the Atlanta Braves.
Sept. 2016
Find Your Groove at Hopscotch Music Festival
Three days. 140 bands. Downtown Raleigh. Hopscotch Music Festival, called "America's (Secretly) Best Festival" and "the premiere experimental and underground festival in America," returns to downtown Raleigh for the seventh year this Sept., 8-10. Featuring more than 140 bands over three days, Hopscotch is known for adventurous lineups, memorable performances and a fan-friendly atmosphere.
Sept./Oct. 2016
Dance and Sing at PNC presents Wide Open Bluegrass
For the fourth year in a row, the International Bluegrass Music Association (IBMA) will be back in Raleigh along with thousands of bluegrass fans. Take in Wide Open Bluegrass (Sept. 30-Oct. 1, 2016), the urban bluegrass music festival that closes out IBMA's World of Bluegrass week in downtown Raleigh. The event includes a massive, free street festival and a stellar ticketed main stage.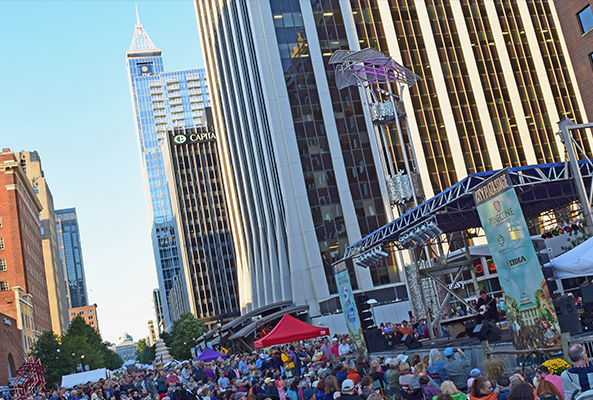 Nov. 2016
The Secret World Inside You Exhibit
The North Carolina Museum of Natural Sciences will welcome the traveling exhibit The Secret World Inside You, Oct. 21, 2016, through Mar. 12, 2017. The exhibit shows the rapidly-evolving science that is revealing the complexities of the human microbiome and reshaping our ideas about human health.
Nov./Dec. 2016
Holiday Celebrations Throughout the Destination
Raleigh, N.C., knows how to celebrate the holidays with style. From the annual WRAL Raleigh Christmas Parade to First Night Raleigh, you can bet on festivities for all of the cool- and cold-weather holidays. Don't miss out on all the artful events, too, including The Nutcracker, presented by Carolina Ballet, and Ira David Wood III's A Christmas Carol, presented by Theatre In The Park.
Header photo: Jordan Petersen
Comments