Things to Do in Raleigh, N.C.: January 2016
Wednesday, December 23, 2015, 9am by Ryan Smith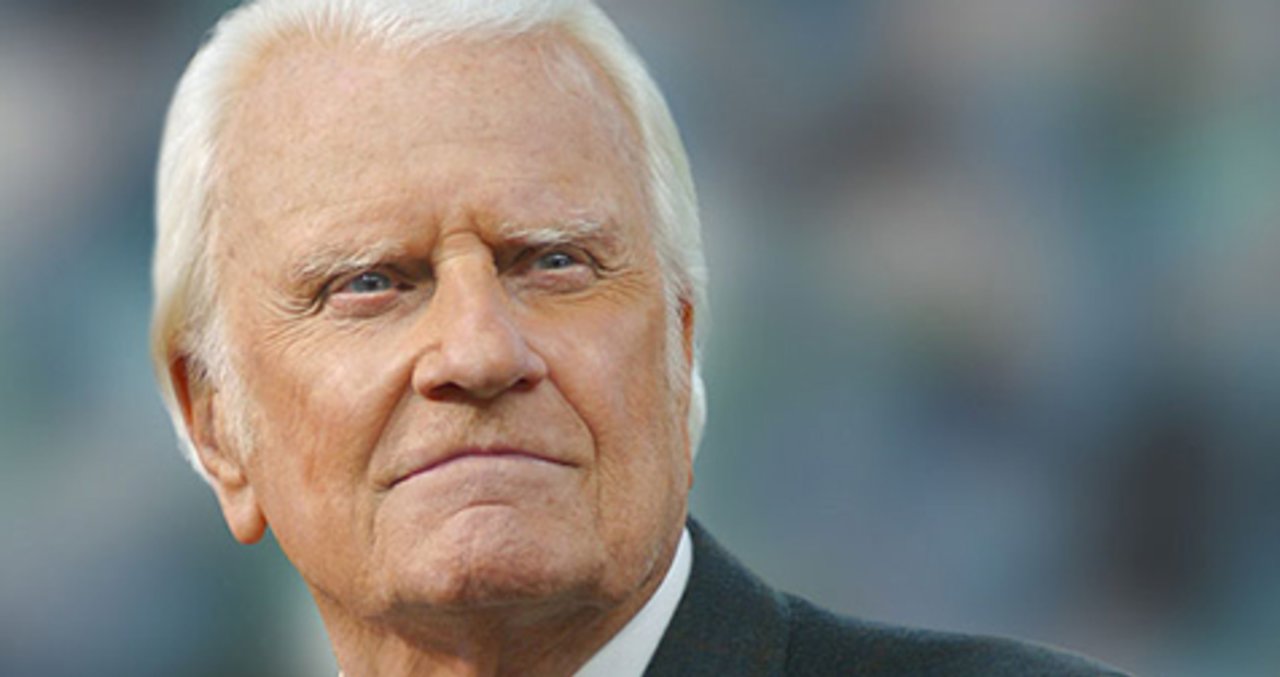 Start the New Year at the North Carolina Museum of History
2015 was a phenomenal year for events, performances, festivals and music in Raleigh, N.C., and there's much to be excited for in the new year. Lifelong Learners, kick 2016 off with a visit to the remarkable, free exhibition N.C.'s Favorite Son: Billy Graham and His Remarkable Journey of Faith (through 7/10) at the North Carolina Museum of History. Explore the life of Billy Graham and his ministry spanning several decades. Visitors to the 5,000-square-foot exhibition will discover the roots of a N.C. dairy farmer's son and how he became a worldwide ambassador of the Gospel. Retrace Graham's steps through personal memorabilia, interactive displays and compelling multimedia that help bring his story to life. Can't miss: Also at the museum will be the 15th Annual African American Cultural Celebration (1/30) where more than 75 musicians, storytellers, dancers, authors, artists, chefs and more will help kick off Black History Month (Feb.) and celebrate the theme of "Civil Rights-March On!"
Fierce Competition
2016 begins with fierce competition as two of the area's top sporting teams play in action-packed home games. The NHL Carolina Hurricanes take to the PNC Arena ice against the Nashville Predators (1/2), Columbus Blue Jackets (1/8), Pittsburgh Penguins (1/12), Vancouver Canucks (1/15), New York Rangers (1/22), Calgary Flames (1/24) and Chicago Blackhawks (1/26). The ice changes to the hard court when North Carolina State University's men's basketball team takes on Louisville (1/7), Florida State (1/13), Duke (1/23), Georgia Tech (1/27) and Miami (1/30). See a list of events at PNC Arena here. Can't miss: Put on those boots and oversized belt buckles and head to PNC Arena for some of the best bull and bronco riding during the return of the World's Toughest Rodeo (1/16). Top cowboys will test their grit in bareback riding, saddle bronc riding and bull riding, while the ladies bring the speed and beauty as they compete in the barrel racing event :: All Adrenaline Junkie events
Plenty for the Performing Arts Enthusiast
Broadway Series South presents two titles in Jan., the first in conjunction with North Carolina Theatre. Ragtime (1/12-17) is the 13-time Tony Award-nominated musical story of an upper-class wife, a determined Jewish immigrant and a daring young Harlem musician united by their desire and belief in a brighter tomorrow in turn-of-the-century New York. The second, Sex Tips for Straight Women from a Gay Man (1/14-16), is a hilarious romantic comedy where no topic is too taboo. Also, the North Carolina Opera opens 2016 with a one-night-only performance of Eugene Onegin (1/24), filled with Tchaikovsky's stirring music with beautiful arias, lively dances and thrilling ensembles. Can't miss: Shen Yun 2016 (1/23-24) brings 100 artists, 400 costumes and the only orchestra in the world featuring both classical Western and Chinese instruments to the Duke Energy Center for the Performing Arts. Tremendous athleticism, thunderous battle drums and masterful vocalists are all set to animated backdrops that transport you to another world :: All Creative Genius events
Live Music for All Tastes
The Duke Energy Center for the Performing Arts not only serves up great performing arts events but also great concerts. PineCone, Piedmont Council of Traditional Music, presents An Evening with Peter Yarrow (of Peter, Paul & Mary) (1/22) and Mipso (1/29), with their Southern string band sound. If your musical tastes lean more towards classical music, the North Carolina Symphony presents the family-friendly Emily Saves the Orchestra: N.C. Symphony Young People's Concert (1/9), Beethoven's "Emperor" Concerto (1/15-16), Rodgers and Hammerstein Celebration (1/22-23) and Mozart Piano Concerto (1/29-30). Get details on those events here. Can't miss: Head to Lincoln Theatre for a stellar lineup of shows in Jan.: ZOSO (Led Zeppelin Tribute) (1/8-9), Steep Canyon Rangers (1/22), Ani DiFranco (1/23), Luke Colms (1/28) and much more :: All Music Maniac events
Check Off Your Foodie To-Do List
If culinary exploration is on your new year to-do list, check out Triangle Restaurant Week 2016 (1/25-31). Numerous restaurants throughout the area will offer special $15 three-course lunches and $20, $25 or $30 three-course dinners. Also, get a taste of multiple restaurants with a tour guide from Taste Carolina Gourmet Food Tours or a Triangle Food Tour where you'll walk and sample from some of the area's most notable restaurants, bars and specialty food shops. Can't miss: During Firkin Fridays (weekly), Raleigh Brewing Company (one of the area's 21 breweries) taps a firkin or a pin of a brew spiced up with fun, extra flavors. During Pints and Poses Yoga (weekly) on Sundays, you can bend and stretch in the taproom and finish off with a pint of your choosing :: All Foodie events
Click here to see all events in Raleigh, N.C.
Photo of Billy Graham courtesy Billy Graham Evangelistic Association
Comments