Things to Do in Raleigh, N.C.: January 2019
Wednesday, January 02, 2019, 2pm by visitRaleigh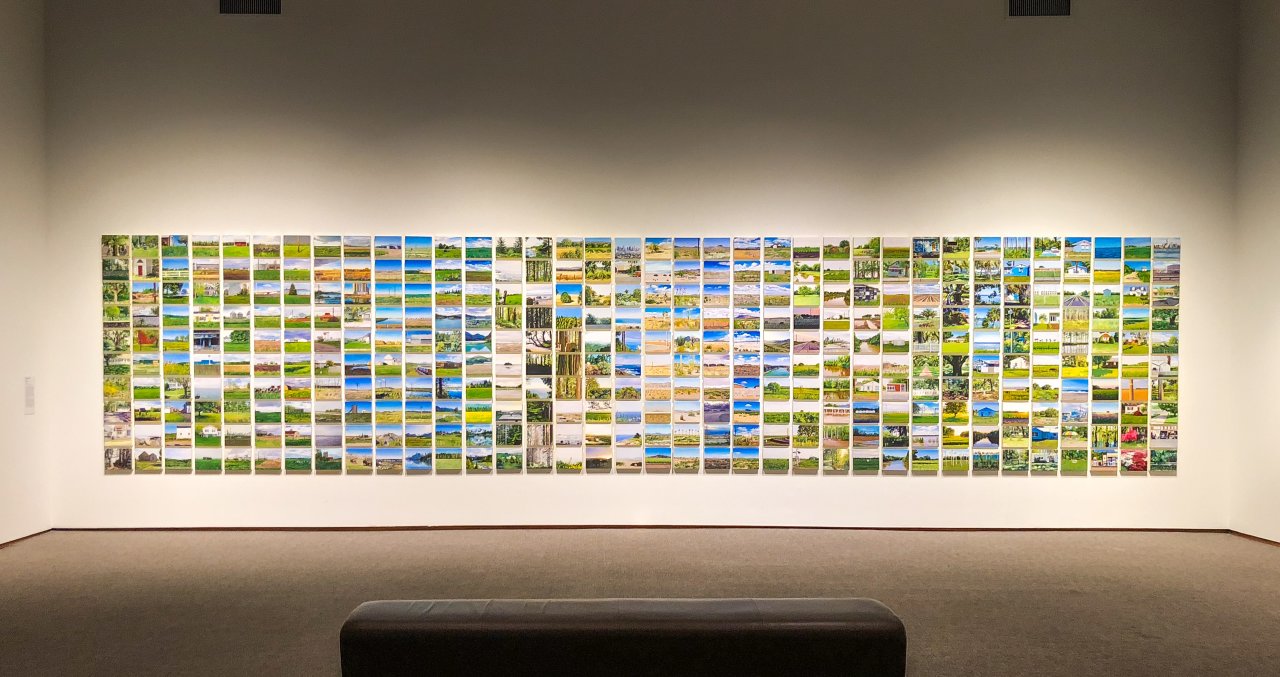 Another year is in the books! Looking back, 2018 in Raleigh, N.C., was filled with major festivals, outdoor concerts, sold-out sports events, incredible restaurants, gorgeous public art pieces and many, many amazing #visitRaleigh photos on Instagram. A new year should bring more of the same—more opportunities to explore, more chances to discover how the Raleigh area continues to be reinvented by passionate artists, innovators, chefs and others.
Here's what we're doing this month (and these are the biggest events we've saved the dates for in 2019!):
 
Whitney Cummings
Jan. 4-5
Los Angeles-based actress, producer and comedian Whitney Cummings will perform for two nights at Raleigh Improv, a newly-opened stand-up venue in Cary, that will also host Mo Amer (1/10-13), Chris Kattan & Friends (1/18-20) and Harland Williams (1/24-26) to kick off the year.
Shen Yun 2019
Jan. 4-6
Through the universal language of music and dance, Shen Yun weaves a wondrous tapestry of ancient legends and modern heroic tales, taking you on a journey through 5,000 years of Chinese culture. A Shen Yun performance features the world's foremost classically-trained dancers, a unique orchestra blending East and West and dazzling animated backdrops—together creating one spectacular performance at the Duke Energy Center for the Performing Arts.
 
North Carolina Symphony Classical Series: Mozart and Shostakovich
Jan. 11-12
For two nights, North Carolina Symphony will perform one of Mozart's most famous works, Symphony No. 40, and Dimitri Shostakovich's Symphony No. 10 for what is sure to be an energetic and intensely-emotional show.
Measure for Measure, presented by Raleigh Little Theatre
Jan. 11-27
Directed by Rebecca Blum, Measure for Measure—thought to be one of Shakespeare's greatest works—is a comedy centered around the fate of Claudio, whose arrest uncovers the dichotomy between corruption and purity in Vienna.
 
North Carolina Chinese Lantern Festival-Cary
Through Jan. 13, 2019
The North Carolina Chinese Lantern Festival brings more than 20 larger-than-life lanterns to Koka Booth Amphitheatre in Cary. Made up of thousands of LED lights, displays light up the skies and mesmerize visitors on this one-hour walking tour (have your cameras ready for the spectacular Chinese Dragon that sits on Symphony Lake!). Beyond beautiful lanterns, the ticketed festival also welcomes a showcase of Chinese culture—nightly performances (6:30, 7:30 and 8:30pm) featuring martial arts, traditional dance, acrobatics, drum performances and more.
Trevor Noah: Loud and Clear Tour
Jan. 19
Trevor Noah is crossing North America on his first-ever arena outing with the "Loud and Clear Tour" which brings him to Raleigh's PNC Arena. "The Daily Show" host and celebrated comedian is known around the world for his insightful and authentic take on politics and current events.
 
George Lopez: The Wall World Tour
Jan. 19
With a comedic career that spans across television, film, stand-up and late-night TV, George Lopez will entertain audiences with "The Wall World Tour", a show filled with strong political opinions and hilarious everyday observations.
 
The Beyond: Georgia O'Keeffe and Contemporary Art
Through Jan. 20
Georgia O'Keeffe (1887-1986), one of America's most well-known and influential artists, is internationally recognized for her revolutionary ways of visually interpreting the world. Through her early embrace and innovative use of abstraction and color, she became known for her paintings of larger-than-life flowers, city skyscrapers, desert landscapes and more. The Beyond: Georgia O'Keeffe and Contemporary Art brings together more than 35 of O'Keeffe's works as the centerpiece of an exploration of her continued force as a touchstone for contemporary art.
Triangle Restaurant Week 2019
Jan. 21-27
A week-long celebration of culinary excellence, Triangle Restaurant Week sees some of the area's best restaurants offer up special, three-course menu options at fixed pricing ($15 for lunch, and $20, $25 or $30 for dinner), a great opportunity for residents and visitors alike to return to an old favorite dining spot or discover a new one.
 
Winter Wonderland at Bond Park
Jan. 25-26
Ready for (more) snow? Experience a Winter Wonderland at Fred G. Bond Metro Park in Cary, where a perfect sledding hill will be created with man-made snow, and tubes will be provided so you can catch some speed as you fly downhill (dress accordingly and register in advance!).
Carmen, presented by North Carolina Opera
Jan. 25-27
Carmen, a four-act show by French composer Georges Bizet and considered one of the world's most-performed operas, tells the story of the downfall of Don José, a naive soldier who is seduced by the wiles of the fiery gypsy Carmen.
 
18th Annual African American Cultural Celebration
Jan. 26
An annual, statewide kickoff to Black History Month at the North Carolina Museum of History, the African American Cultural Celebration brings together 75+ musicians, storytellers, dancers, chefs, historians, artists and more in downtown Raleigh for a day of pride and celebration of culture.
Astronomy Days: From Apollo to the Future
Jan. 26-27
From comet crafts to solar observing, lectures to rocket launches, space enthusiasts of all ages will find something to do at one of the North Carolina Museum of Natural Sciences' most popular annual events.
 
Vernon Pratt: All the Possibilities of Sixteen
Through Feb. 10
At North Carolina State University's Gregg Museum of Art & Design, Vernon Pratt: All the Possibilities of Sixteen is an 18-foot-tall, 110-foot-wide display of Pratt's ambitious idea to build (you guessed it!) all the ways that sixteenths can be visualized. The work, completed in 1982, has never been shown to the public before now!
Up for some post-holidays hoops and hockey action? Join 19,000 screaming fans at PNC Arena to cheer on the North Carolina State University Wolfpack basketball team as they jump feetfirst into Atlantic Coast Conference play against:
UNC-Chapel Hill (1/8)
Pittsburgh (1/12)
Clemson (1/26)
Virginia (1/29)
Plus join the #Redvolution as the NHL's Carolina Hurricanes battle:
Blue Jackets (1/4)
Sabres (1/11)
Predators (1/13)
Senators (1/18)
It's a great time of year to rediscover some of Raleigh's legendary indoor music venues—with the most live music in the state, you won't be low on options! Some dates we've marked our calendars for this month:
Justin Timberlake (1/6)
The Great Cover Up (1/9-10)
Oak City 5 (1/14)
Curt Castle with Bruxes (1/17)
Jesse McCartney (1/18)
Scotty McCreery (1/19)
Postmodern Jukebox (1/24)
American Aquarium (1/25-26)
Cher (1/27)
Metallica (1/28)
Check our calendar of events for full listings of happenings in Raleigh, N.C.!
 
Comments