Things to Do in Raleigh, N.C.: July 2019
Friday, June 21, 2019, 9am by visitRaleigh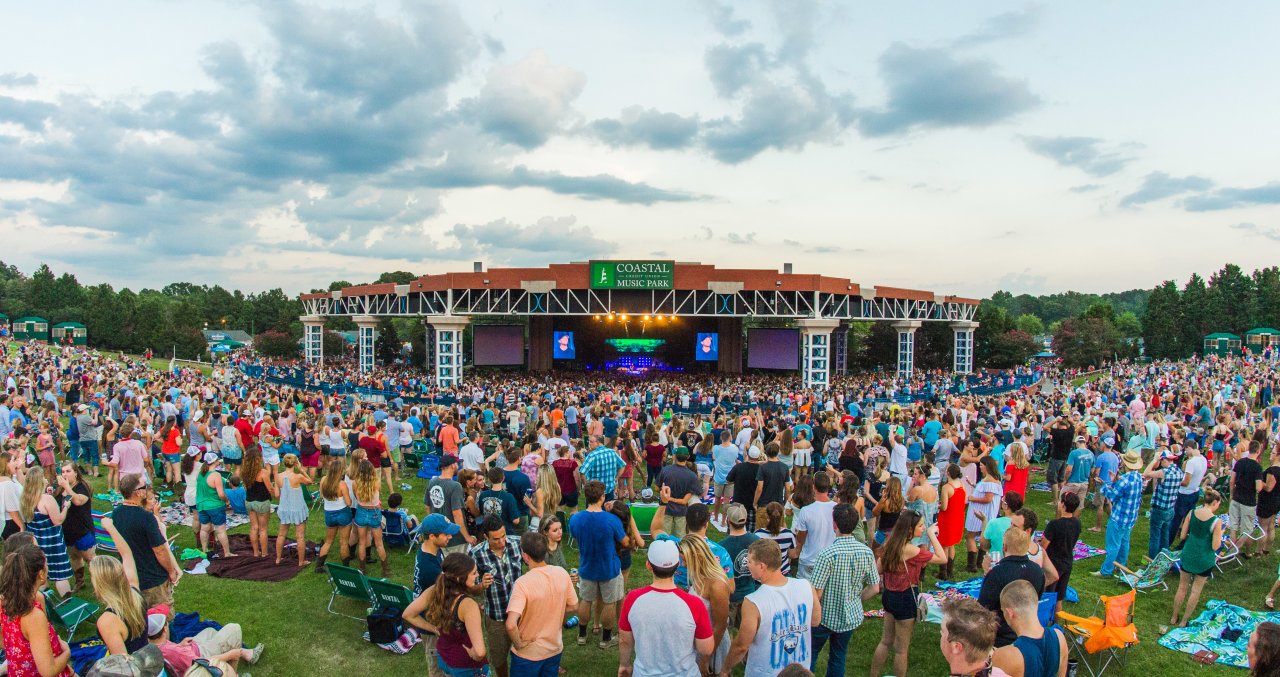 Every two weeks, we send out a newsletter that includes the best of the best upcoming events. If you sign up for our E-magazine, you'll get those, plus all the latest insider content (where to find 30 of the area's best murals, for example, or how to take advantage of the Ultimate Summer Bucket List).
---

Hello, summer! We can hardly contain our excitement—there are so many fun ways to enjoy the longer days and extra sunshine we get during these warm-weather months. Throw in some gorgeous sunrises and sunsets, Independence Day celebrations plus a few extra vacation days, and you'll find there's no better time than now to get outside, take in a ballgame and discover new ways to experience the Raleigh area. Here's all the fun stuff we're doing in July!
 
Garner July 3 Independence Day Celebration
July 3
Grab a blanket and head to Garner's Lake Benson Park for an evening of patriotic entertainment. The Independence Day Celebration starts at 5pm with games for kids in the Kids Zone as well as local food and drink offerings. The North Carolina Symphony will put on a patriotic program later in the evening, followed by fireworks. Picnics, coolers and beach umbrellas are welcome!
Raleigh 4th of July Fireworks Display
July 4
You can't miss Raleigh's Fourth of July fireworks extravaganza! Having returned to West Raleigh in 2018, the city's annual July Fourth fireworks are held near the Stadium and Arena Complex (Carter-Finley Stadium and PNC Arena area). With plenty of free parking available, this breathtaking show is a must-see (and best enjoyed with lots of family and friends!).
 
Town of Cary's July 4th Celebration
July 4
Relax under the pines at Koka Booth Amphitheatre for the Town of Cary's July 4th Celebration—you'll be able to enjoy family-friendly activities, including rides and games, a venue-wide scavenger hunt, watermelon eating contests and even a 50-foot Ferris wheel! Live music—often performed by the Cary Town Band and followed by a performance from the North Carolina Symphony—caps the evening just before fireworks light up the sky.
---
More Independence Day events:
Joel Lane Museum House Independence Day Open House
July 4th Fireworks at Brier Creek Commons
---
A big summer of soccer continues at WakeMed Soccer Park in Cary, with both the North Carolina Courage (defending champs of the NWSL) and North Carolina Football Club (FC) (contenders in the USL) ready to take to the pitch. On July 4 and 5, post-game fireworks will light up the sky over the stadium.
Surging into summer, the Milwaukee Brewer's single-A affiliate Carolina Mudcats are back in action at Five County Stadium in Zebulon with five home series this month. Be on the lookout for Thirsty Thursday (half off beverages and $1 hot dogs), Family Friday Fireworks (post-game fireworks each Fri. night) and All-You-Can-Eat Tuesday (hot dogs and hush puppies!) promos all season long. In July they'll take on:
July 5-7
Ready? OK! The flagship training program of North Carolina Theatre puts drama front and center in this show where the cutthroat world of competitive cheerleading meets the fierce rivalries of high school politics and romance.
July 10-21
A performance by Theatre Raleigh—a professional, non-profit theatre company based out of the Duke Energy Center for the Performing Arts in downtown Raleigh—this show is based on the true story of Charlotte von Mahlsdorf, the story of a real-life German transgender woman who managed to survive both the Nazi onslaught and the repressive East German regime. 
 
Destination SunFest at Dorothea Dix Park
July 13
A gorgeous field of sunflowers was temporarily a well-kept secret in 2018 before being unveiled at the first ever SunFest event at Dorothea Dix Park—a celebration of summer for the whole family that included live music, performing arts, arts and crafts, food trucks and more. The sunflowers, and the celebration, is expected to return even bigger and better in 2019.
July 14
Enjoy a food-filled afternoon in downtown Cary. Taste some of the area's best food (barbecue, burgers, beignets and more!), enjoy cool beverages from craft beer and wine vendors and relax to the music of great local performers. More than 30 total vendors will be on hand—see you there!
July 20
An indoor and outdoor celebration commemorating the 50th anniversary of Apollo 11's moon landing, this one-day festival at the North Carolina Museum of History will feature hands-on crafts, demonstrations and activities (including a virtual reality lab where you can "travel" to space and "be" the first person on the Moon and a bungee-jumping station where can experience weightlessness like real astronauts!).
North Carolina Theatre presents Annie
July 23-28
With equal measures of pluck and positivity, little orphan Annie charms everyone's hearts despite a next-to-nothing start in 1930s New York City.
GalaxyCon Raleigh
July 25-28
A three-day festival for fans of pop culture, superheroes, science fiction, anime and more, GalaxyCon Raleigh (formerly named Raleigh Supercon) will be back and bigger than ever at the Raleigh Convention Center in July. Featuring celebrity guests, comic book creators, artists, cosplayers and other industry guests, GalaxyCon Raleigh is expected to bring an incredible 30,000 attendees together in downtown Raleigh to see and be seen, to meet celebrities, go head-to-head in video games and have a blast participating in all things geek!
Exhibition: The Story of Barbecue in N.C.
July 5-Sept. 29
From its early history in the Caribbean to modern day "East versus West" style discussions, barbecue is alive and well in the Tar Heel State. This exhibition chronicles the evolution of and examines the history of 'cue and its continuing place in North Carolina culture.
 
Through Sept. 15
In conjunction with the John James Audubon's The Birds of America on display (a nearly 200-year-old book containing more than 400 hand-colored, life-size illustrations of birds in the U.S.) at the North Carolina Museum of Art, The Audubon Experience is an immersive video room that surrounds visitors with scenes from forests and jungles, mimicking what Audubon would have experienced in his travels throughout the world.
A whole bunch of big names and local favorites will take the stage in July. Save these dates!
At Raleigh Improv:
July 27
Food trucks and local breweries will be on hand for Brew 'n' Choo, a series of family-friendly events at the North Carolina Railway Museum & New Hope Valley Railway that offers a family-fun opportunity to take a one-hour train ride through the woods (food and beverages allowed on the train!) and/or a 45-minute walking tour of the railway and museum. 
Live music season is in full swing! Check out the dates we're bookmarked below for July, plus check out a full calendar of events here.
Nothing screams "summer!" quite like settling in under the stars for a movie night. Luckily, there are tons of opportunities to do just that this month.
Cloudy With A Chance Of Meatballs (7/5)
Mary Poppins Returns (7/11)
Game Night (7/11)
Bohemian Rhapsody (7/18)
Movie Party with The Lego Movie 2: The Second Part (7/19)
First Man (50th anniversary of the moon landing) (7/20)
Incredibles 2 (7/20)
Beetlejuice (7/25)
Incredibles 2 (7/26)
Mary Poppins Returns (7/26)
Mulan (7/27)
July 27
Organized and hosted by the residents of the Pullen Park Terrace neighborhood adjacent Dorothea Dix Park since 2002, Raleigh's Kirby Derby is a popular annual event in that consists of an offbeat parade, kids competition with pinebox cars and a soapbox derby to cap the day. 
Header photo by Garrett Poulos
Comments