Things to Do in Raleigh, N.C.: March 2016
Saturday, February 27, 2016, 1pm by Michael Robson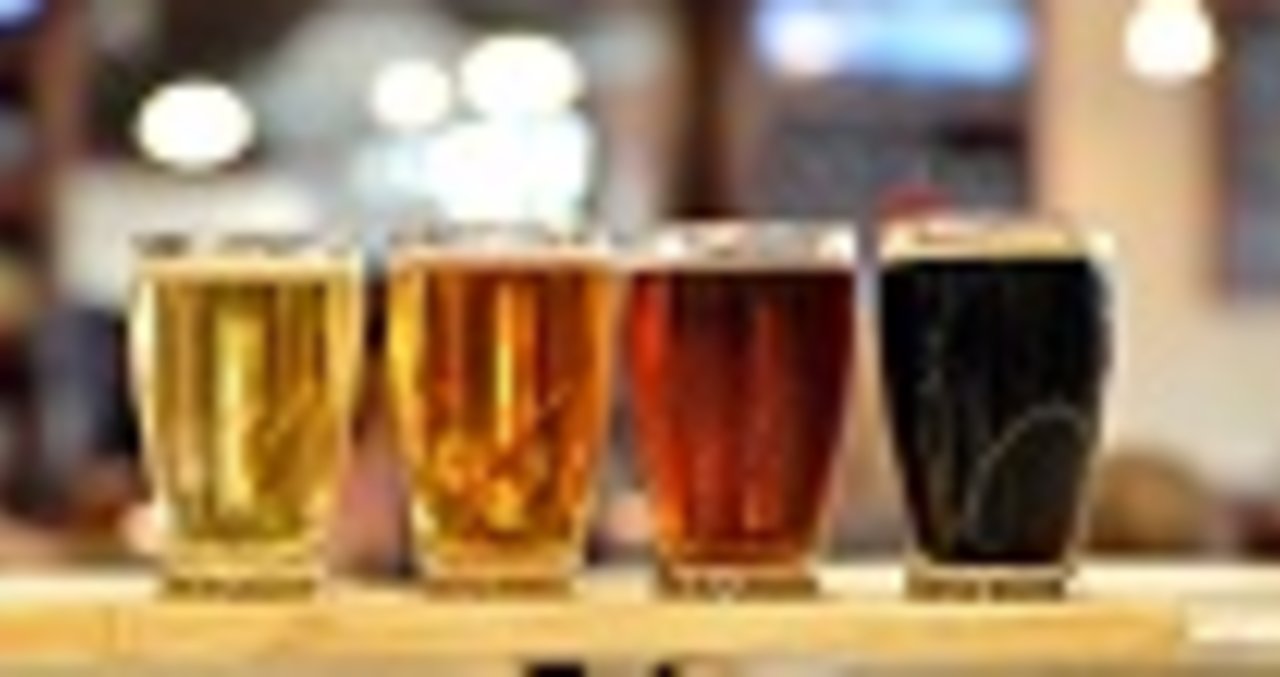 Inventively Delicious
Okay, foodies! It's time to dig into Mar. and discover some hidden gems in Raleigh, N.C.'s culinary scene, enjoy some local favorite dishes in our capital city or return to one of the places that put the cherry on top of your previous visit. We know there's nothing quite like the perfect brunch with friends and family to go with your trip to Raleigh, so we asked local blogger Chana Lynn, founder of RaleighWhatsUp, to give us 10 ways to brunch like a local. The list includes Irregardless Café and Catering, a Raleigh institution open for more than 40 years, and Joule Coffee & Table, a hip coffee and brunch hangout spot by Ashley Christensen, one of Raleigh's bright minds and a James Beard award-winner.
What else are we serving up in Mar.? It's never too early to get a head start on Raleigh Beer Month, in celebration of N.C. Beer Month, when breweries, bottle shops and craft brew restaurants join together to celebrate what they love most. Beer Month runs throughout Apr., but you can get a leg-up by visiting any of the Raleigh, N.C., area's 21 (and counting) breweries. Plot your own path (with a designated driver on hand!) using our Raleigh Beer Trail map, or hitch a ride on the Raleigh Brews Cruise for what's sure to be a hopping tour.
Rooting in Raleigh
Are you ready for this? March Madness rolls into town for the 2016 NCAA Division I Men's Basketball Championship First and Second Rounds (3/17 and 19) at PNC Arena. Thousands of fans flocking to Raleigh will be treated to six games of on-court action, plus a free and open-to-the-public Hoops & Hops Fan Fest outside the venue to include cornhole games, basketball hoops, a food truck brigade and televisions showing other tournament games from around the country. The eight participating teams coming to Raleigh and game times will be announced Sun., Mar. 13.
Who else is going head-to-head? Catch fast-paced NHL hockey with the Carolina Hurricanes. You can join the #Redvolution and cheer on the Canes at PNC Arena vs. the Ottawa Senators (3/8), Buffalo Sabres (3/22), New York Islanders (3/26), New Jersey Devils (3/27) and New York Rangers (3/31). Check out some tips for visitors before you go! And get a great deal on the New York Islanders game here. Prefer your sports to be the outdoors type? Baseball season is swinging into action at the USA Baseball National Training Complex in Cary with one of the premier early-season college baseball tournaments, the USA Baseball-Irish Classic (3/4-6), which pits six teams against each other for three days of action. And for you soccer fans, the Carolina RailHawks return to the pitch on Sat., Mar. 26, against 10-time Liga MX champion, Deportive Toluca F.C. of Mexico.
So. Much. Music.
Have we mentioned lately that Raleigh has the most music in N.C.? Mar. is ready to remind you. Garth Brooks (3/11-13), the number-one selling solo artist in U.S. history, is ready to take center stage at PNC Arena for three straight nights of shows. It's Brooks's first appearance in the Raleigh area in more than 18 years. Hip-hop fans will be busy this month as Future (3/2), Migos (3/8), Fetty Wap (3/17), Logic (3/19) and Chance The Rapper (3/29) will all perform at The Ritz, and Mobb Deep (3/9) goes on at Southland Ballroom. The always-fun 9th Annual Raleigh Blues Festival is Mar. 12, and GRAMMY award-winning bluegrass band from N.C., Steep Canyon Rangers, gears up for a night you won't want to miss at Lincoln Theatre, Sat., Mar. 19.
More March Picks
The African American Film Festival (3/3-6) will spotlight seven feature films and six short films (some of the screenings are free!) made by and about African-Americans at The Cary Theater.
The Raleigh St. Patrick's Day Parade and the Wearin' 'O the Green Festival celebrates the great St. Patrick and Irish and Celtic traditions and culture (3/12) with food, drink, live music and activities for kids.
National Parks Adventure 3D (through 9/30) is now playing at the Wells Fargo IMAX Theatre at Marbles, taking viewers on the ultimate off-trail adventure into the nation's awe-inspiring great outdoors in celebration of the 100-year anniversary of the national parks.
Similarly, the centennial of the N.C. State Parks is this year as well, and the North Carolina Symphony has teamed up with the North Carolina Museum of Natural Sciences to present Vivaldi's Four Seasons (3/18-19), a multimedia experience combining the stirring music of Vivaldi's Four Seasons with breathtaking imagery of nature across the state.
Get swept away at Tempest Fantasy (3/5-20), a "dance meditation" of Shakespeare's dramatic play The Tempest, presented by Carolina Ballet.
A rare opportunity has presented itself with Actual State (through 7/10) as North Carolina Museum of Art conservator Noelle Ocon will bring back to life a damaged 16th-century Flemish painting—a process that normally is completed behind closed doors.
And there's still time to visit the free exhibition N.C.'s Favorite Son: Billy Graham and His Remarkable Journey of Faith (through 7/10) at the North Carolina Museum of History.
Comments