Things to Do in Raleigh, N.C.: March 2020
Friday, February 28, 2020, 4pm by visitRaleigh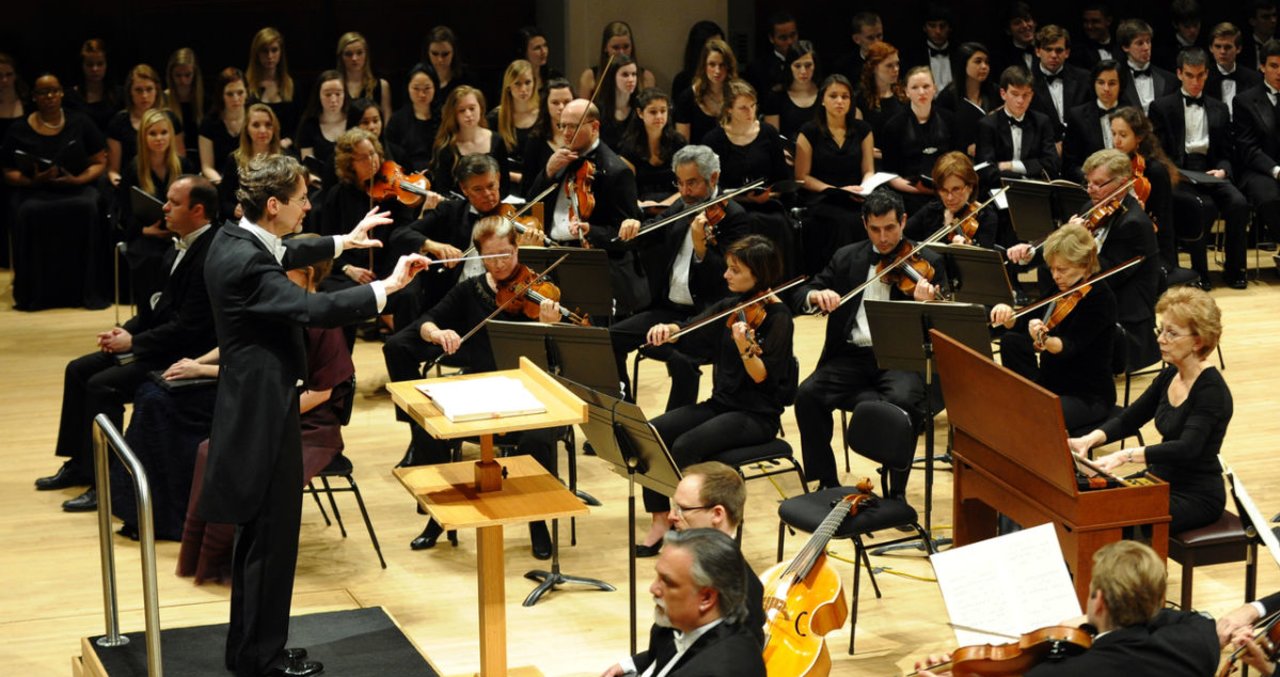 Every two weeks, we send out a newsletter that includes the best of the best upcoming events. If you sign up for our E-magazine, you'll get those, plus all the best new content (the scoop on the biggest restaurant openings in 2020, for example, or our up-to-date list on 100 things to do in downtown Raleigh).
---

Beer festivals, soccer games, blooming flowers and more—hello, March! We're jumping feet first into warmer weather and the return of spring in the Raleigh area by spending as much time outdoors and at events with friends and family as possible. Here's exactly how we plan to do it!
 
A huge (HUGE!) month of action is ahead for the NHL's Carolina Hurricanes on the ice at PNC Arena. They'll play seven homes in March in an attempt to secure a playoff spot in the Eastern Conference. The biggest—and loudest—crowds of the year are expected to show up big at these games:
Update, March 12: The NHL has temporarily suspended play, and these games are postponed to a later date that will be announced in the future.
6th Annual Winter Seafood Jubilee
March 1
Locals Oyster Bar is hosting their sixth annual Winter Seafood Jubilee at Transfer Co. Food Hall! They'll be steaming oysters and frying fish from noon-4pm, plus they've invited fishermen and women, oyster farmers and seafood advocates to answer your questions about N.C. seafood.
Exhibition: Design by Time
Through May 17
From the Pratt Manhattan Gallery comes Design by Time at the Gregg Museum of Art & Design, an exhibition with work from 22 international designers portraying time and its dynamic effects on fashion, furniture, textiles, vessels and more. In this exhibition, the featured designers employ all manner of influences—chemistry, crystallization, magnetism, astronomy, oceanography and the more expected forms of drawing, music and weaving—to portray relationships between time and creation
Moore Square Mondays on the Historic Raleigh Trolley
March 2, 9, 16, 23 and 30
Enjoy a narrated, one-hour tour of downtown Raleigh aboard the Historic Raleigh Trolley. Highlights include Blount Street Historic District, Mordecai Historic Park, the Warehouse District, Fayetteville St. and more! The tours will depart from Moore Square at noon, 1pm and 2pm and are rain or shine. 
March 6-8
This three-day event, a comprehensive platform for local ethnic communities and artists to present their culture, serves more than 25,000 each year. Now taking place at the North Carolina State Fairgrounds, more than 70 ethnic groups will participate to present a variety of arts, cuisine, dance, textile design and cultural expression from across the globe. Art exhibits, dance competitions, sidewalk cafés, main stages for music, vendor booths and more make for fun finds and discoveries.
Update, March 4: This event has been canceled.
Founded in 1932, the North Carolina Symphony puts on an incredible 175 concerts and events per year across the state. They'll take center stage at the Duke Energy Center for the Performing Arts in downtown Raleigh three times this month.
Raleigh Brewing 7th Anniversary Party
March 7
Cheers to seven years of craft beer! Raleigh Brewing Company, which became the first woman-owned brewery in the state upon opening its doors in 2013, will host a massive birthday celebration—thousands of attendees are expected over the course of the day, with special beer releases, outdoor beer tents, non-stop live music, swag giveaways, plenty of food trucks and more. Our advice: show up early! The party kicks off at noon and runs through 10pm.
BrickUniverse Raleigh LEGO Fan Expo
March 7-8
Release the builder within at the ultimate LEGO lover's paradise. Experience hands-on LEGO attractions and activities built to inspire, educate and entertain. This fun, family-friendly event will have tons of amazing LEGO creations to gawk at, building zones to unleash your creative energy and vendors selling the latest LEGO sets, mini-figures and accessories.
North Carolina FC, the professional men's soccer team based in Cary, is ready to kick off another season in the USL (United Soccer League). They'll open the season at home against Louisville City FC (3/7) and also take on Philadelphia Union II (3/14) this month. 
The team made headlines recently when they announced that Dreamville Festival—the J. Cole-led music festival held at Raleigh's Dorothea Dix Park—will be the club's jersey sponsor for this season. 
Update, March 12: The USL has temporarily suspended play, and the game against the Philadelphia Union II will be played at a later date.
Theatre Raleigh presents Bud, Not Buddy
March 13-29
It's 1936 in Flint, Michigan, and 10-year-old Bud is sure about two things: he wants to find his father and he is not called Buddy. In this Theatre Raleigh production, follow him as he sets off on an epic journey of discovery, set to the soulful sounds of jazz.
25th Annual Reptile & Amphibian Day (postponed)
March 14
Get an up-close look at hopping, slithering and crawling critters at the 25th Annual Reptile & Amphibian Day at the North Carolina Museum of Natural Sciences (the biggest event of its kind in the country!). Presentations, crafts and live-animal exhibits will be on hand.
Update, March 11: This event has been postponed with a new date to be announced later.
Raleigh St. Patrick's Day Parade and Wearin' 'O the Green Festival
March 14
In celebration of the great St. Patrick as well as Irish and Celtic traditions and culture, a parade of dancers, bagpipes, musicians and more march through downtown Raleigh and afterwards continue a day of fun with a full line-up of live music and performances on Fayetteville St.
22nd Annual Lebanese Festival (canceled)
March 14-15
The 22nd annual Lebanese Festival—held at the North Carolina State Fairgrounds this year—promises non-stop dancing and musical performances to go along with Lebanese desserts, beer, wine and more (including all the belly dancing you can handle!).
Update, March 10: This event has been canceled.
Nuv Yug India Fest - A Cultural Arts Showcase (canceled)
March 14-15
A dazzling array of entertainment, Nuv Yug India Fest is a spectacular exposition of South Asian culture and an excellent opportunity for the general public to discover Indian cultural arts through dance, music, fashion, crafts and cuisine. The festival includes performances by local dance groups, vocalists and musicians of all ages as well as professional performances. Approximately 150 performances are scheduled over the two days.
Update, March 10: This event has been canceled.
Harlem Globetrotters
March 15
Witness basketball artistry, ball handling wizardry and one-of-a-kind family entertainment when the Harlem Globetrotters roll into town to put on a show at PNC Arena.
Art in Bloom (postponed)
March 19-22
One of the can't-miss events of the year at the North Carolina Museum of Art, Art in Bloom is a four-day festival of art and flowers. More than 50 floral interpretations inspired by the museum's galleries, some more than 10 feet tall, are created on-site by world-class designers and showcased throughout the museum's West Building (have your cameras ready!). The ticketed event invites participants to attend presentations and workshops, dine at Iris and shop for one-of-a-kind gifts.
Update, March 11: This event has been postponed with a new date to be announced later.
Burning Coal Theatre presents Cabaret Nights
March 20-21
For two nights only, join Burning Coal Theatre for an exclusive experience as local stars take to the stage and sing inspiring show-tunes, beloved jazz standards and more! 
Raleigh Little Theatre presents The Jungle Book
March 20-April 5
In this action-packed adaptation of the classic adventure story, Mowgli grows up believing he's as fierce a wolf as any of the members of his pack. When he learns he is actually a human, he must decide whether to remain with the pack or return to the human world from which he was born.
March 21-22
A two-day gaming extravaganza at the Raleigh Convention Center, the fifth annual Playthrough event showcases the latest games and provides an opportunity for gamers to meet others who share their passion. Tournaments are offered for board and video games, as well as card games like Magic: The Gathering. Attendees can also participate in the Cosplay Showcase or Escape Room, visit exhibitors, attend main stage panels and enjoy lots of Free-to-Play options for board, PC, arcade, retro console and virtual reality games, Rock Band Jam, Dungeons & Dragons and play-to-win giveaways.
Update, March 12: This event has been canceled.
NC TOY CON 2020 (postponed until Sept. 12)
March 21
Do you love and collect vintage and modern action figures and toys? This is the convention for you! Back for a third year, NC TOY CON 2020 will continue the show's growth with even more toy dealers, special guests and panels. There will also be discounted tickets to Marbles Kids Museum and tickets to see a feature film on the Marbles IMAX screen in downtown Raleigh.
Update, March 12: This event has been postponed until Sept. 12.
ProTown BMX 2020
March 21
Watch pro BMXers catch air in Wendell on the town's Main St. If you're looking for a high-energy, fast-paced day out, you'll find it here. Bike enthusiasts can catch pros showcasing their talents with high-altitude tricks during two shows (11am and 2pm), plus meet them to get autographs and participate in bike clinics.
North Carolina Theatre presents Memphis
March 24-29
From the underground dance clubs of 1950s comes the award-winning musical that bursts off the stage with explosive dancing, irresistible songs and a thrilling tale of fame and forbidden love. Inspired by actual events, Memphis follows the story of a white radio DJ who wants to change the world and a black club singer waiting for her big break
An R-Rated Magic Show
March 27
Not your grandfather's magic show! Trick, antics, pranks, stunts, wisecracks and mind-blowing magic are brought into the spotlight as comedy magician Grant Freeman brings his unique, raunchy show full of surprises to the Duke Energy Center.
 
Spring Fling & Adult Egg Hunt
March 28
Bring your friends (age 21 and up) and get ready for an epic Egg Hunt at Dorothea Dix Park with more than 30,000 eggs containing prizes from local businesses that will have you racing to collect as many as you can, as fast as you can! Before and after the hunt, enjoy music, inflatables and lawn games. Pack a picnic or enjoy food and beverages from on-site vendors.
World's Toughest Rodeo
March 29
Back by popular demand, Cinch World's Toughest Rodeo returns to PNC Arena this month, celebrating more than 40 years of bringing the Ol' West to cities across the country in 2020. Sanctioned by the Professional Rodeo Cowboys Association, Cinch World's Toughest Rodeo features three fan-favorite events, bareback riding, saddle bronc riding and the most extreme sport, bull riding. Twelve contestants will compete for the chance to return for a second ride in the thrilling "Winner Take All Showdown Round," as well as women's barrel racing.
7th Annual Casks on Fools
March 29
The annual kick-off party for Raleigh, N.C.'s Beer Month celebrations in April, Casks on Fools at Crank Arm Brewing features truly-unique casks from more than 20 N.C.-based breweries. We're talking everything from mango habanero IPAs to chocolate cream stouts, Irish stouts with cherries and way more. The by-the-glass cask festival celebrates the innovation of craft beer across the area—this is for the beer lovers and the adventurous drinkers!
History Detective Mill Tour
March 31
Do you have what it takes to be a history detective? Head to Historic Yates Mill County Park and find out! Solve puzzles, hunt for clues and investigate the mystery of milling with real historical artifacts inside the only remaining water-powered gristmill in Wake County. Registration and a small fee required.
Looking ahead: April events in Raleigh, N.C.
Raleigh Little Theatre presents A Raisin in the Sun, April 10-26, 2020
Carolina Ballet presents Macbeth, April 16-19, 2020
HerbFest, April 17-19 and 24-26, 2020
Mid-Town Square Spring Festival, April 18, 2020
Live and Local: Spring Fest on Hillsborough St., April 18, 2020
North Carolina 'Cuegrass Festival, April 18, 2020
French Market & Seafood Festival, April 18, 2020
Spring Daze Arts and Crafts Festival, April 25, 2020
Brewgaloo, April 24-25, 2020
Comments