Things to Do in Raleigh, N.C.: October 2016
Wednesday, September 21, 2016, 7am by Michael Robson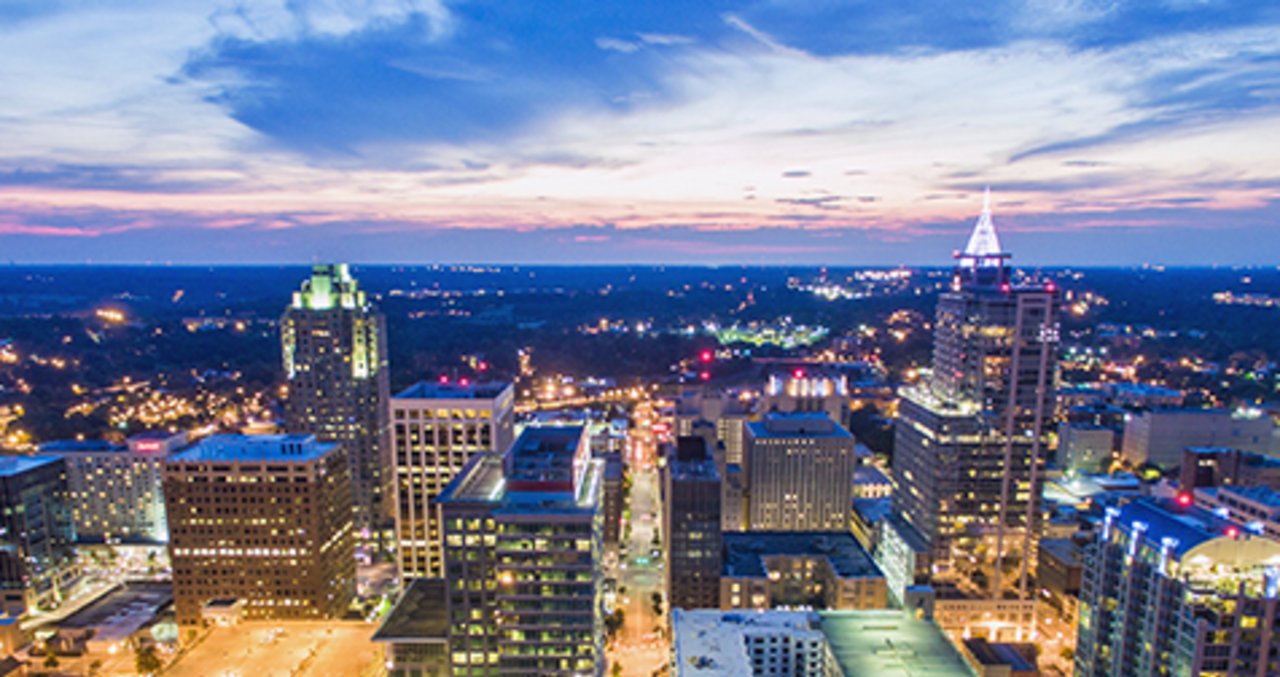 All in for the Arts
It's so long to summer, hello to fall. We'll miss these warm-weather months—baseball games, summer festivals, outdoor concerts and such. But we're ready to embrace a new season and the new experiences that come with it in Raleigh, N.C.—NHL hockey, cultural festivals, the N.C. State Fair, holiday shopping and lots of ways to experience the arts. Yes, definitely the arts.
Led by a class of creative artists and innovators, the area is bursting at the seams with an endless supply of live performing arts and visual arts galleries. Home to a must-see collection of museums and nationally-acclaimed presenting organizations, the destination is ripe for artful exploration. Reading up on five of Raleigh's "art stars" on our blog, you'll see that Raleigh is an incredible place for art lovers to visit. And Oct. is an especially good time to.
Carolina Ballet will present Don Quixote (10/13-30), North Carolina Opera will present Hercules vs. Vampires (10/30-31) and North Carolina Symphony will present Dvorák's Symphony No. 5 (10/7-8), Blockbuster Film Scores (10/14-15) and Enigma Variations (10/21-22). In addition, Theatre In The Park is set to present Ira David Wood III's adaptation of Dracula (10/6-16), and Burning Coal Theatre will put on Skylight (10/6-23).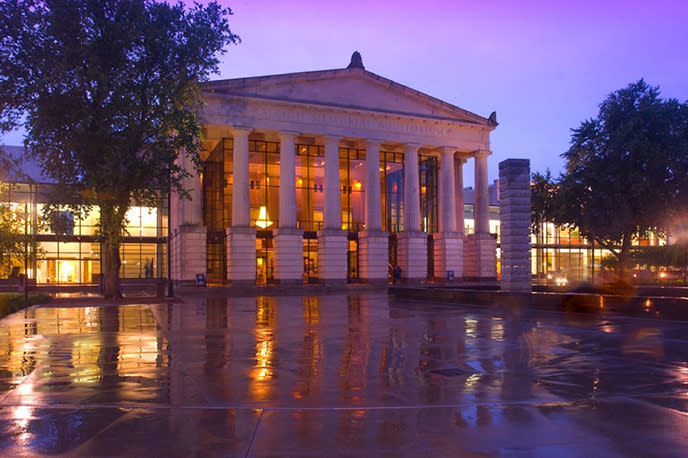 We chatted with Gab Smith, passionate mind and executive director of CAM Raleigh, to get the scoop on upcoming arts exhibits not to miss. Among them? White Gold (10/7/16-1/22/17), an installation at CAM Raleigh by artist Thomas Sayre, paying homage to the land and labor from which cotton grows, and Rorschach (through 10/29), a community portrait photography exhibit by N.C.-based photographer Titus Brooks Heagins, on display at Artspace.
One more major arts exhibit for you: What does sleek, curvaceous, bold and daring with art-deco inspired details get you? Possibly the most beautiful cars in the world, according to Autoweek. Fourteen cars and three motorcycles that fit the bill will go on display at the North Carolina Museum of Art in an exciting new exhibit, Rolling Sculpture: Art Deco Cars From the 1930's and 40's (10/1/16-1/15/17). "If you could abandon practicality, performance and price and design cars solely with beauty in mind, you would find yourself in one period of automotive history—the Art Deco movement of the 1920s through 1940s," writes Autoweek. You can get a sneak peak at the automobiles set to be displayed in the museum's East Building Meymandi Exhibition Gallery, like the 1936 Peugeot 402 Darl'mat Coupe pictured below, on the museum's website.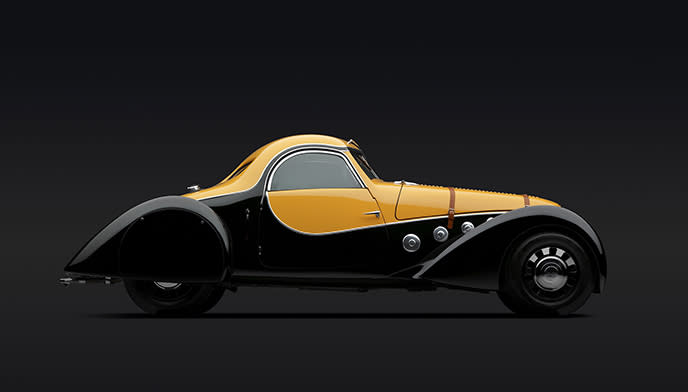 Nothing Could Be Finer
For many, the return of the N.C. State Fair (10/13-23) marks the true beginning of fall. Sunny days turn into cool and clear nights where smells of cotton candy fill the air, blinking lights from Ferris wheels and roller coasters light up the skies and jackets and sweatshirts become a necessity. The largest annual event in N.C., with around 1,000,000 visitors, this is the chance to search out thrilling rides, take in free concerts from local artists plus devour the most over-the-top food concoctions you can imagine—think chocolate, peanut butter, bacon, doughnuts and fried (definitely fried!).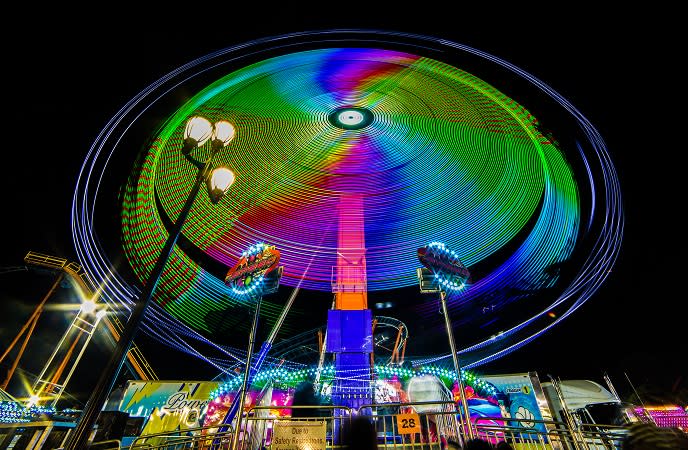 A few things you need to know about the Fair:
Homegrown Music Fest: Eleven days. Three stages. 117 concerts. That's the scope of the 2016 N.C. State Fair's music lineup featuring local musicians from across the state. You'll be treated to bluegrass, rock, jazz, heavy metal, country, gospel, beach music and more from acts such as Delta Rae, Superchunk, Maceo Parker, Chris Lane plus so many others. As a serious bonus, admission to every concert is free with paid admission to the fair!
Rides and Food: Ready to take in a never-before-seen view? A new, permanent attraction is ready to debut at the fair this year—the State Fair Flyer. This 127-chair skylift-style ride sits more than 40 feet above the Fair, taking you on a soaring, 1,400-foot trek across the fairgrounds for an incredible view of all the action. Also new this year is a 108-foot Powers Pantheon Wheel, one of the largest traveling wheels in the world. Have your selfie stick ready! On the food front, the fair has announced two new offerings (and will continue to announce more in the days leading up to the opening) so far: Caramel Apple Crisp ice cream, a Fair-exclusive flavor from North Carolina State University's Howling Cow and a Baked Pimento Cheeseburger Eggroll. Those goodies plus the usual suspects—bacon on a stick, Krispy Kreme burger, fried Oreos, turkey legs and more—are sure to keep fair-goers happy.
Admission: You'll need to purchase tickets to enter the fairgrounds (ranging from $3-$10). You can buy them in advance (with a discount) online or in person at these locations or you can buy an admission ticket upon arrival at the fairgrounds or online once the fair has started. (Or get a visitRaleigh.com family four pack deal in advance here!) Tickets, unlimited ride wristbands and other packages can be purchased online or at the fairgrounds. Unless purchased in advance, ride tickets are $1 each, with the typical adult rides ranging from 3-6 tickets per attraction. Parking at the fairgrounds is free and there is a Park and Ride option available.
A #Redvolution and a #STATEment
Is it Oct. yet? That's what hockey fans have been asking for a few months since the Stanley Cup Finals ended in June. Yes, it's Oct., and that means the NHL's Carolina Hurricanes return to the ice at PNC Arena. The Canes (as everyone locally calls them) will get one warm-up in when they take on the Washington Capitals (10/7) in a preseason game, then kick things off for the regular season when the Rangers (10/28) and Flyers (10/30) come to Raleigh. Single-game tickets have gone on sale, so join the #Redvolution by wearing red, white and black and cheering on the Canes.
Just a few hundred feet away from where the Hurricanes take the ice, the North Carolina State University football team hits the gridiron at Carter-Finley Stadium. And Oct. home games will have a big impact on how the season plays out for the Wolfpack—they'll be looking to make a #STATEment when Wake Forest (10/1), Notre Dame (10/8) and Boston College (10/29) come to town.
In Cary, soccer fans won't want to miss the final Carolina RailHawks home games of the season. They'll face off against the Fort Lauderdale Strikers (8/8), Rayo OKC (8/12) and Minnesota United (8/22).
More October Picks
Music never stops in Raleigh, N.C.! The destination with the most live music in the state has the month ahead looking like another great one. You can look forward to Chance the Rapper (10/7) at Red Hat Amphitheater, The Head and the Heart (10/24) at The Ritz, Alan Jackson (10/27) at PNC Arena, The Love Language (10/29) at The Pour House Music Hall and so much more. As always, for a full calendar of live music events in the area, keep an eye on themostnc.com.
Ever wondered about the Secret World Inside You (10/22/16-3/12/17)? Then it's time to meet your microbes! The North Carolina Museum of Natural Sciences will host this terrific exhibit about the 100 trillion microorganisms crawling on your skin, swimming in your gut and traveling through your intestines. Using videos, larger-than-life models and interactive games, this exhibit helps give you a new perspective on your body and human health.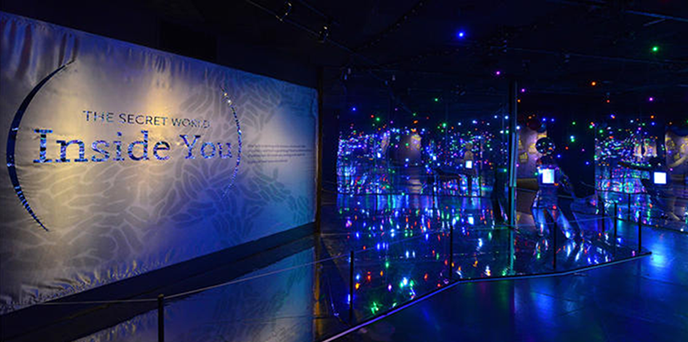 Nothing brings people together quite like a half-mile of food trucks! Thousands of people will flood downtown Raleigh's Fayetteville St. for the final Downtown Raleigh Food Truck Rodeo (10/9) of the year, in search of the best barbecue, ice cream, pizza, dumplings and tacos around.
The 31st International Festival of Raleigh (10/14-16) at the Raleigh Convention Center features food from around the world, live music, world beer tasting and more.
The arts take over Hillsborough St. during Art It Up! (10/15). A mix of arts, culture and recreation happenings take place throughout the day.
A major exhibit is coming to the City of Raleigh Museum (COR Museum). Beyond Bollywood: Indian Americans Shape the Nation (10/29/16-4/9/17), a traveling exhibit from the Smithsonian Institute, is the first national exhibit to celebrate the history and achievements of Indian Americans in the U.S., going beyond the stereotypes of Southeast Asian Indians by exploring their daily lives to struggles in a new country and contributions to food, culture and politics.
Who can resist a good adventure through a corn maze? It's that time of year again—Ken's Korny Korn Maze is open Fri.-Sun. through the end of Oct. The 8,000-square-foot maize maze plus hayrides and other activities provide tons of fun for all ages.
The state's largest wine festival, the N.C. Wine Festival (10/29), will showcase more than 20 wineries from around the state at Midtown Park, plus have entertainment from bands The Breakfast Club, Captain & The Keels and The Brent Stimmel Band.
The 16th annual Cary Diwali (10/15) brings Indian music, art, dance, food and theatre to Koka Booth Amphitheatre (don't miss the grand finale fireworks at the end of the night!).
Photo credit: Rolling Sculpture automobile photo, 1936 Peugeot 402 Darl'mat Coupe, Jim Patterson/The Patterson Collection; Photo © 2016 Michael Furman
Comments