Things to Do in Raleigh, N.C., With Nearby EV Charging Stations (Locations Included!)
Friday, May 05, 2023, 1pm by visitRaleigh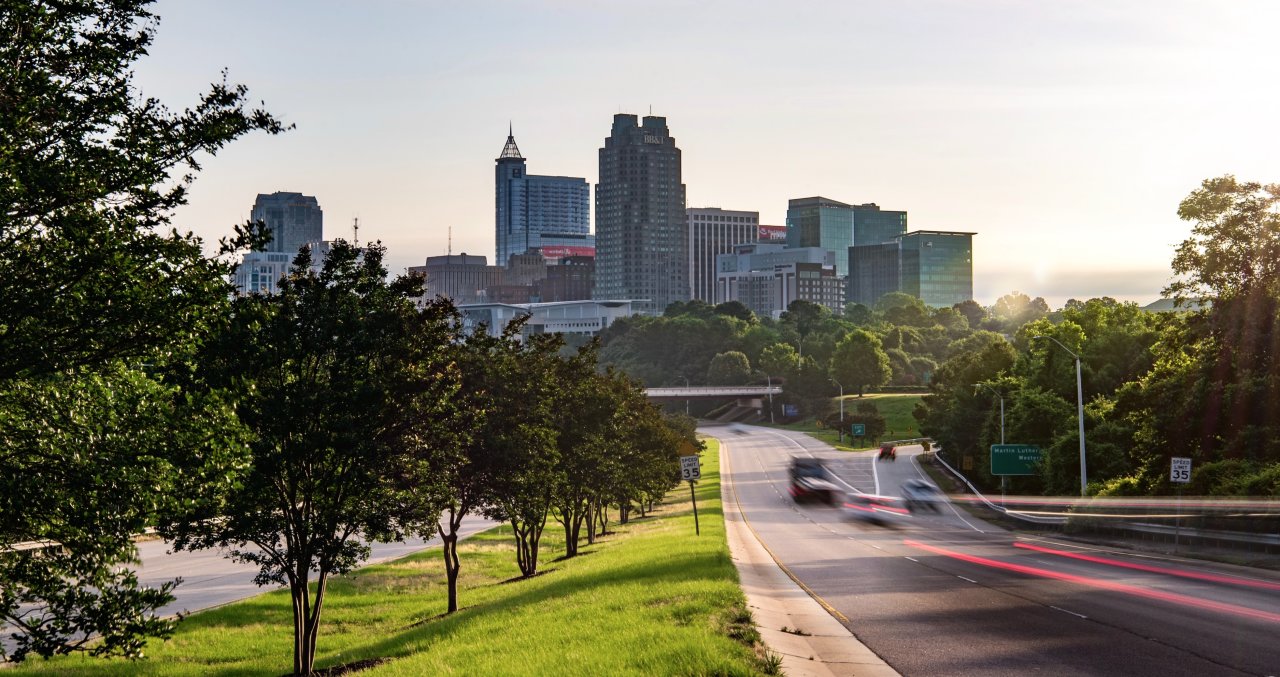 Visiting the Raleigh area has never been more electrifying! If you're traveling in an electric vehicle, you'll be happy to know that charging stations have popped up all around the city and its surrounding areas. Not only are hotels offering EV charging stations, but you'll also find them conveniently located near popular visitor attractions, favorite restaurants, popular downtown Raleigh districts and in downtown areas of charming towns surrounding the City of Oaks. So, whether you're exploring the city for the day or just passing through, you won't have to worry about running out of juice on your electric vehicle. Here's a list of some notable things to do in Raleigh, N.C., while charging up your car—ideas are listed along with nearby charging stations. 
See a full list of EV charging stations in Raleigh, N.C., here.
Both are free-admission and are adjacent to each other!
The North Carolina Museum of History showcases more than 14,000 years and 150,000 artifacts of state history, from native inhabitants to the 20th century. Dozens of exhibits on display focus on a variety of eras in state history, and there are always new exhibits to explore. The museum's permanent exhibit, The Story of North Carolina, holds amazing artifacts, multimedia presentations, dioramas and interactive features, along with two, full-size historic houses and many recreated environments.
The North Carolina Museum of Natural Sciences delights, entertains and educates nearly a million visitors per year with fascinating exhibits, both featured and permanent, about the natural world. The museum's four floors are divided into two parts—the Nature Exploration Center (where you'll find the Terror of the South) and the Nature Research Center, an unmistakable architectural icon that opened to much fanfare a decade ago. Exhibits range from detailed dioramas to actual ecosystems with living animals—all of which can be explored through various self-guided tours. 
Nearby charging stations: City of Raleigh Wilmington Station Deck (117 S. Wilmington St., Raleigh, NC 27601); Raleigh Municipal Building Deck (201 W. Morgan St., Raleigh, NC 27601)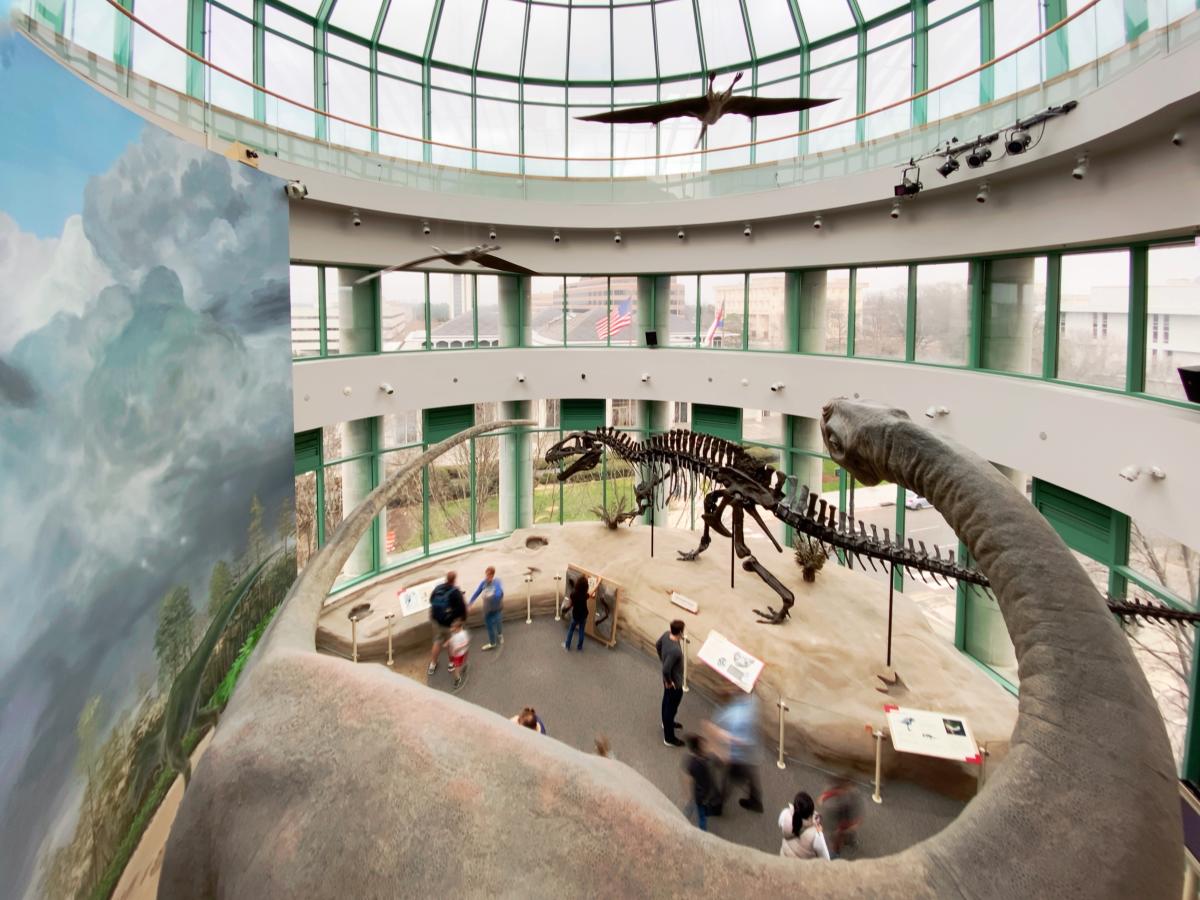 Moore Square is a time-honored, historic district located in downtown Raleigh, comprised of a one-block radius on all sides of the Moore Square park and of historic City Market. Recently renovated into a 21st-century space, the surrounding district buzzes with life (and nightlife). It is a charming mix of old and new, with cobblestone streets juxtaposed against modern upgrades. In Moore Square park, you can find a visitor center featuring a history exhibit detailing the historic significance of the square and surrounding district and a gift shop featuring local Raleigh goods and unique Moore Square souvenirs.
A visit to Raleigh is not complete without dining in a restaurant from chef Ashley Christensen, named Outstanding Chef by the James Beard Foundation in 2019. In the Moore Square district, go to Beasley's Chicken + Honey for extraordinary fried chicken, Southern sides and craft cocktails.
Nearby charging stations: 233 S. Wilmington St., Raleigh, NC 27601; City of Raleigh Wilmington Station Deck (117 S. Wilmington St., Raleigh, NC 27601)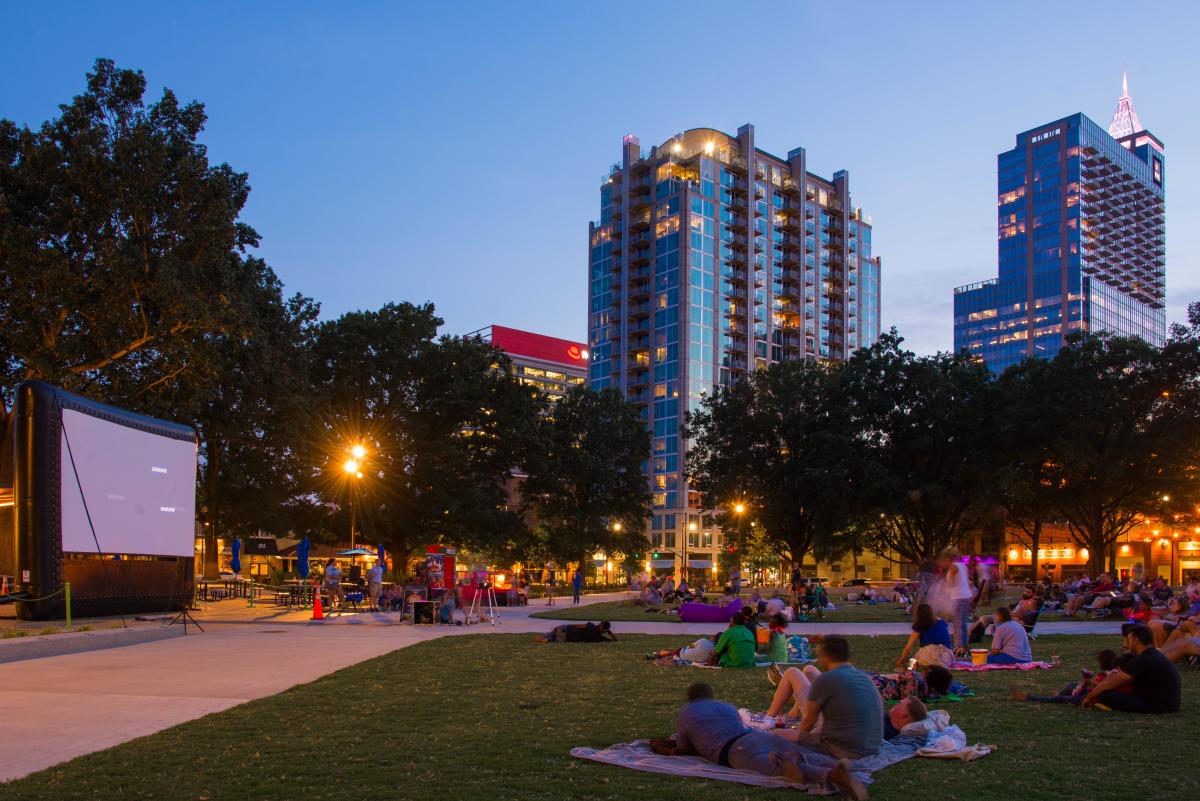 North Hills shopping and entertainment district originally opened in 1960 was converted into Raleigh's first enclosed mall in 1967. Natives remember the mall as a go-to spot for shopping popular stores and for dining and mingling. And it's come a long way since then, now as a giant, open-air, walkable district offering more than 130 local shops, restaurants, bars, spas, a theater, an outdoor live music venue and more. Shopping standouts include the area's hub of author appreciation, Quail Ridge Books, posh men's clothier Peter Millar, Charlotte's and Kendra Scott. Hungry? Dip into Another Broken Egg Café, Level7 or Vivace. The list goes on with Yard House, Chuy's and much more. North Hills has become a prime gathering spot for locals and visitors with awesome events at Coastal Credit Union Midtown Park and The Commons.
A few of their charging stations: 4351 The Cir at North Hills St., Raleigh, NC 27609; Lassiter at North Hills Ave., Raleigh, NC 27609 (Tesla Supercharger); 4290 Six Forks Rd., Raleigh, NC 27609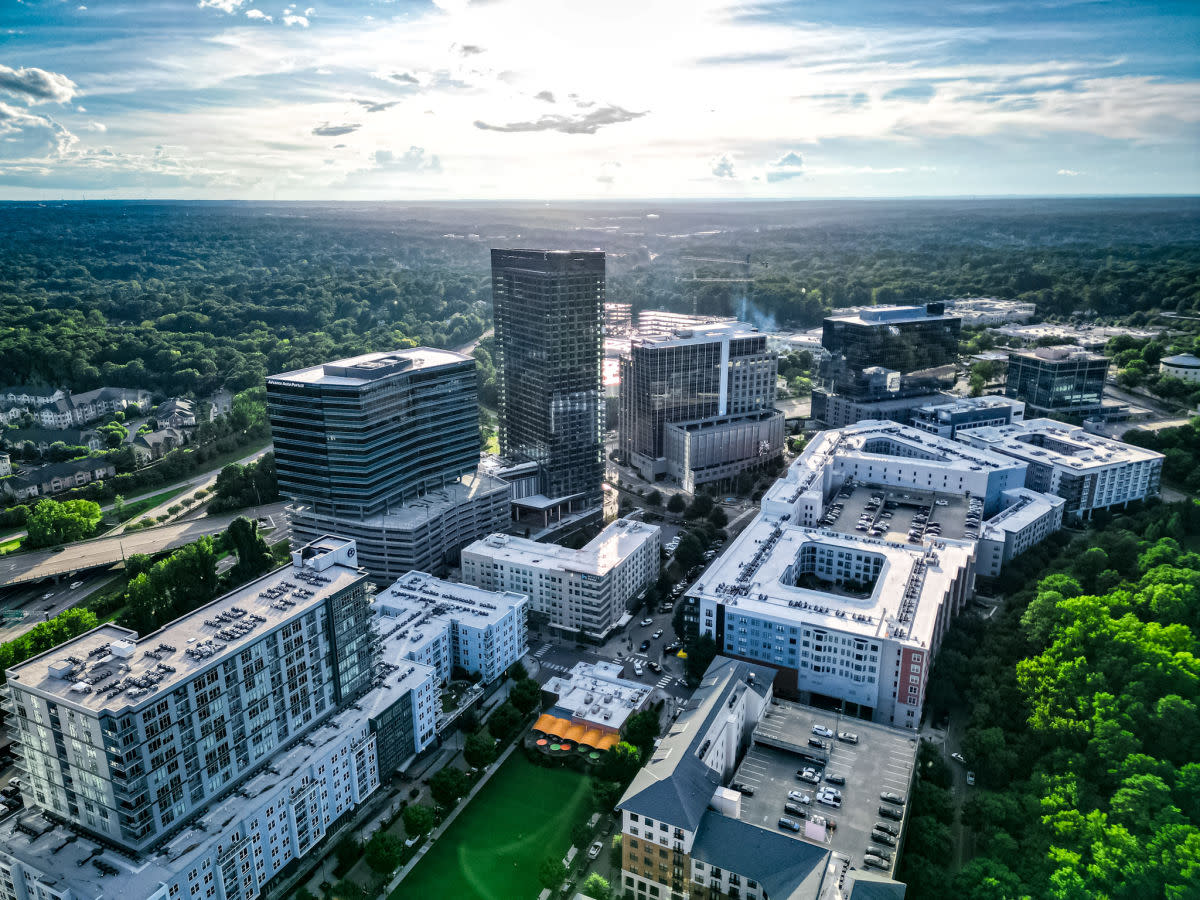 Perhaps the most well-known restaurant among the City of Oaks' booming food scene, chef Ashley Christensen's Poole's Diner has retro-chic charm to go along with one of America's most famous mac and cheese dishes (more than 15,000—one for almost every table—are sold each year).
And opened in summer of 2019, chef Christensen's sixth downtown Raleigh eatery is dedicated to Neapolitan-style pies. In Poole'side terms, that means thin-crust pizza, cooked for 90 seconds at more than 800 degrees in a 6,000-pound, Marra Forni wood-fired oven. The dough is made from local flour, the sauce with organic Bianco DiNapoli tomatoes and the cheese, a house-made mozzarella. In addition to the pies, you'll also find delicious treats, starters and salads as well as a carefully chosen beverage program and amazing desserts.
Nearby charging stations: City of Raleigh Performing Arts Center Deck (128 W. South St., Raleigh, NC 27601); 215 W. Cabarrus St., Raleigh, NC 27601 (note: this charging station has limited availability especially on evenings when a concert is happening at the adjacent Red Hat Amphitheater)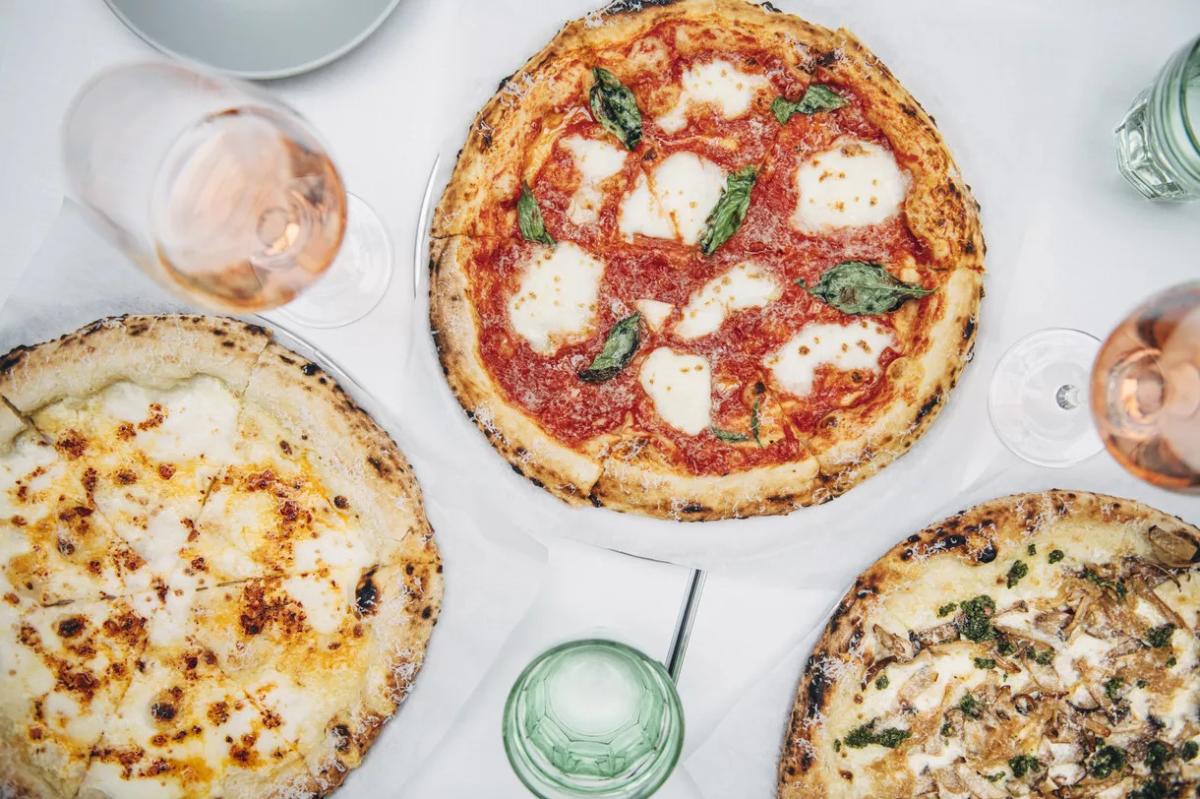 The Warehouse District in downtown Raleigh is a growing concentration of galleries, studios, restaurants, nightlife and innovative businesses. Culinary offerings include legendary, Carolina-style barbecue at The Pit, vegetarian fare at Fiction Kitchen and upscale Southern favorites at Whiskey Kitchen, Parkside and Humble Pie. Stop in Videri Chocolate Factory for a free tour (and sample). Niall Hanley's Morgan Street Food Hall features 20 culinary concepts ensconced in fully-outfitted spaces offering cooked-to-order meals, snacks and specialty foods, plus specialized retail carts.
This buzzing area features a handful of establishments for craft beer aficionados like Crank Arm Brewing, Wye Hill Kitchen & Brewing and Tasty Beverage Company. You'll also discover hip hangouts like Boxcar Bar + Arcade, where you can find classic and modern arcade games, skee ball and a full bar. Don't miss CAM Raleigh, the state's only non-collecting contemporary art museum.
Charging stations: The Dillon garage (223 S. West St., Raleigh, NC 27603); 120 S. West St., Raleigh, NC 27603; 

One of the fastest-growing towns in the South, Cary is home to renowned restaurants, great shopping, top-tier arts and entertainment and unique outdoor experiences. The downtown area has seen an influx of fun, new local businesses in recent years—a brewery, bottle shop, neighborhood bar, boutique hotel, bakeries, revitalized arts experiences and more now line downtown's thriving Chatham St. Devour Neapolitan pies at Pizzeria Faulisi, a small, family-owned, wood-fired pizza shop that opened in 2017 to much fanfare. Grab fresh-baked breads and a bite to eat and coffee at La Farm Bakery, a modern-day boulangerie headed up by passionate mind and Master Baker Lionel Vatinet. Step inside history at the Page-Walker Arts and History Center and take a stroll through the Cary Heritage Museum on-site to learn about the history of the town chronicled by a timeline exhibit and various historical artifacts.
Charging stations: Town of Cary Town Hall (228 Ambassador Loop Page-Walker Hotel, Cary, NC 27513); 113 Walnut St., Cary, NC 27511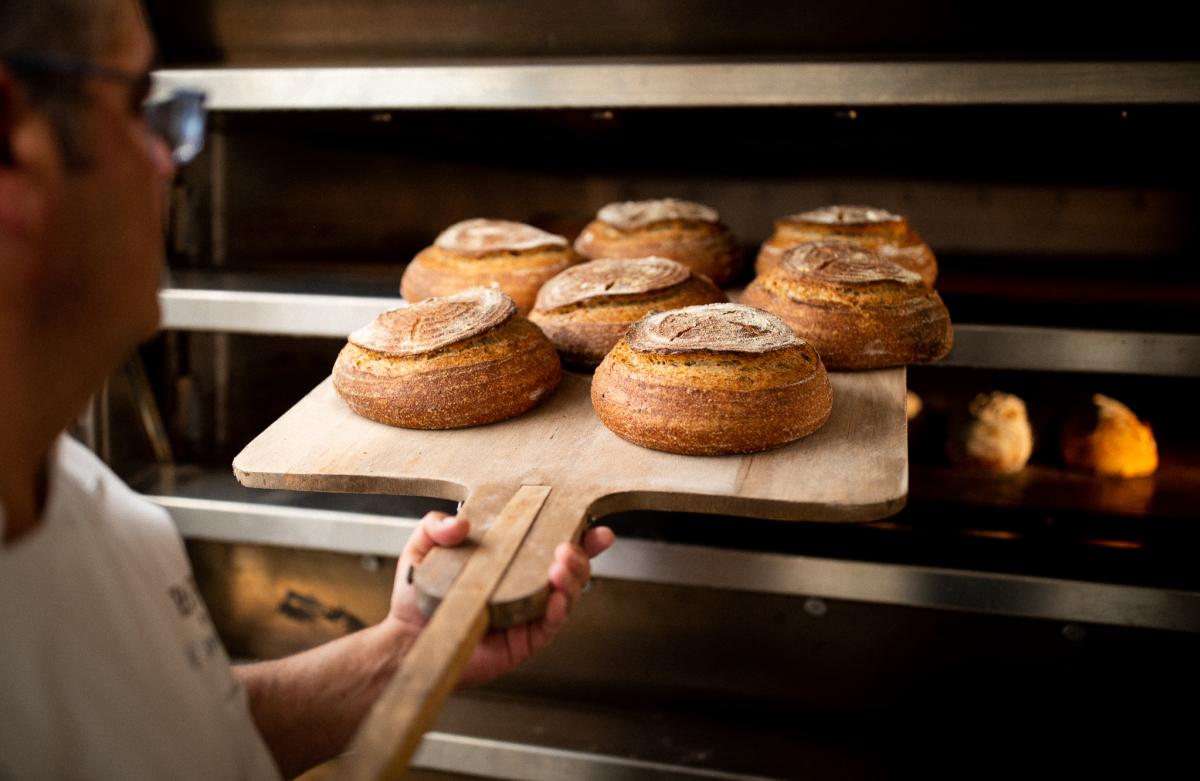 Celebrating its turn-of-the-century railroad heritage, the charming town of Apex features more than 60 commercial and residential structures dating from 1870 to 1940. Take a stroll through the quaint, pedestrian-friendly downtown area to see colorfully restored buildings that house thriving businesses. Downtown Apex is home to bustling antique shops and specialty stores, including the locally-adored Rusty Bucket, as well as restaurants like Scratch Kitchen and Taproom and the award-winning Anna's Pizzeria. For a quick coffee, Common Grounds Coffee House is a cozy little coffeehouse in the renovated historic building, The Promenade, across from the fire department.
Charging station: Saunders St. parking (112 Saunders St., Apex, NC 27502)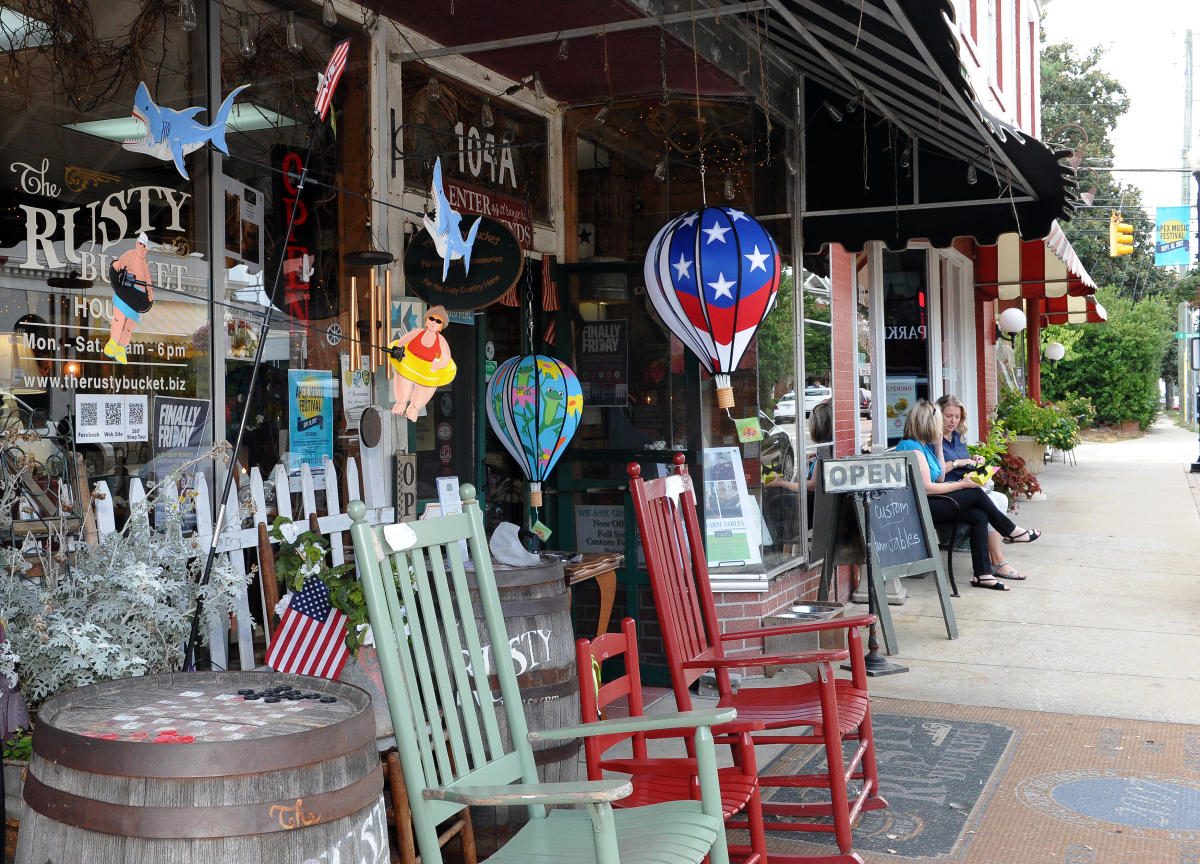 If you're looking for a charming town experience, look no further than downtown Holly Springs. The Holly Springs Community Library, located inside the Holly Springs Cultural Center, is a must-visit spot for book lovers, with a wide variety of reading materials to catch up on and quiet spots. And when it's time to grab a bite to eat, My Way Tavern offers a delicious menu filled with all-American foods like burgers, sandwiches and salads. And for coffee lovers, Sir Walter Coffee + Kitchen is the perfect spot to get your caffeine fix and a little pick-me-up. With these and many other downtown businesses to explore, a visit to Holly Springs is a delightful way to spend some time while your vehicle charges up.
Charging stations: Holly Springs Town Hall (112 Avent Ferry Rd., Holly Springs, NC 27540); Town Hall Parking Deck (242 S. Main St., Holly Springs, NC 27540)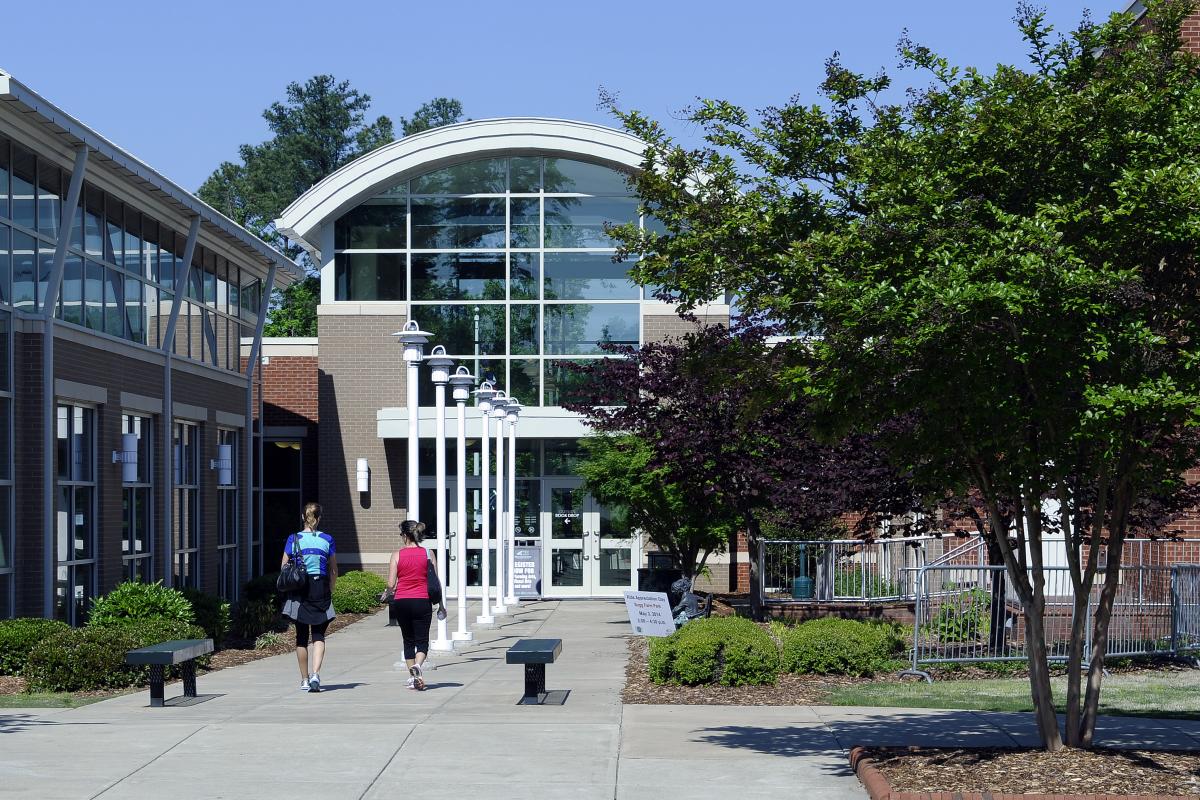 Photo credits: Warehouse District, Flyboy NC; downtown Apex, Chris Richman
Comments