Three Foods, Three Rides and Three Concerts Not to Miss at the N.C. State Fair
Wednesday, October 05, 2016, 7am by Meagan Byrne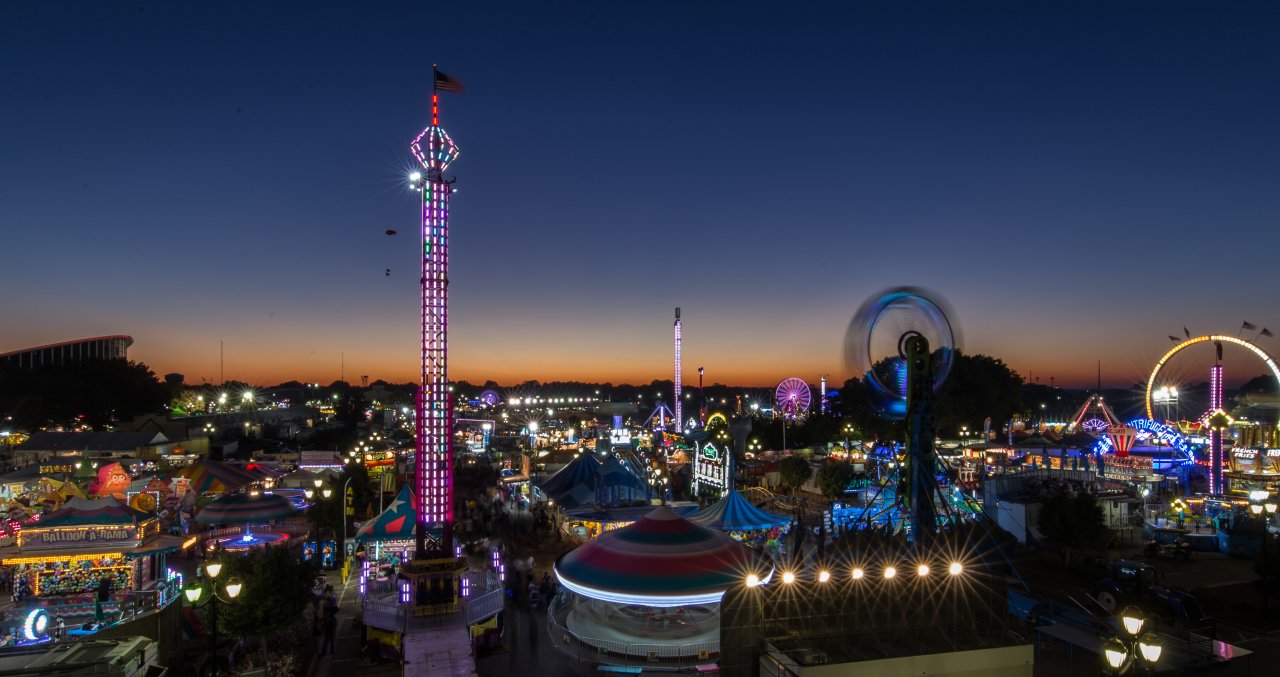 The N.C. State Fair kicks off on Oct. 13 and runs through Oct. 23—it'll feature brand new food options (plus the classics!), awesome rides and more than 65 bands from N.C. Admission, including deals and Mini and Mega Passes, plus ride tickets and more are on sale now (get tickets here; you can also get a family four pack deal here). Here's a preview of what's in store for this year!
Food 

Earlier this year, the N.C. State Fair teamed up with North Carolina State University's Howling Cow Ice Cream to crowdsource an exclusive flavor of ice cream. Fans sent in their ideas and the winner has been announced: Caramel Apple Crisp ice cream, an apple and cinnamon flavored ice cream loaded with graham cracker crunch and caramel.
Head over to Captain Neil's Seafood by the Jim Graham Building and sample their new fried lobster on a stick or grab a scoop of fresh crab dip smothered in cheese and served with crackers.
Six words: Fried Bacon Pimento Cheeseburger Egg Roll. It's a savory mix, just like the name exclaims, of savory bacon, pimento cheese, hamburger and secret spices all wrapped up in a delicious egg roll wrapper.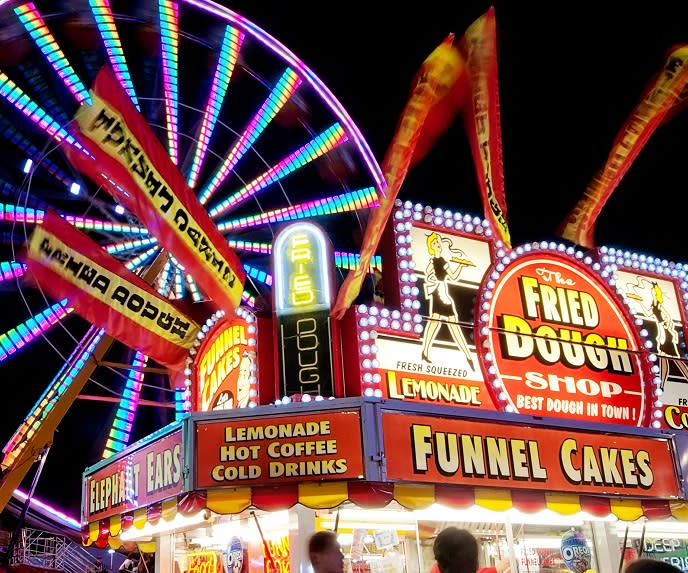 Rides
The fair's first permanent ride is the State Fair Flyer. Similar to a ski lift, the Flyer transports fairgoers across the Midway in seven minutes and provides a beautiful aerial view of the grounds to boot. 
The new Powers Parthenon Ferris Wheel is one of the largest traveling wheels in the world and stands a whopping 108' high. Get stellar Instagrams that you can't get anywhere else on this showstopper of a ride.
Another brand new ride, Street Fighter Revolution, should be a major draw for thrill seekers and dare devils. Strapped in over the shoulders with feet dangling in the air below, the pendulum ride hurls riders 59 feet into the air, completing a full, upside-down, 360-degree swing, while also spinning the seats in a circular motion. Hold onto your hats and sunglasses!
Concerts
Influential indie rock band Superchunk will be performing on Wed., Oct. 19. Two of the founding members created Merge Records, whose roster includes big names like Arcade Fire and Spoon.
Local-favorite country artist Kasey Tyndall will take the stage Sun., Oct. 16, to put on a can't-miss show, opening up for rising star Chris Lane. Tyndall first gained local traction when she won a highly-competitive contest to sing a duet with Keith Urban on his "Raise 'Em Up" tour stop in Raleigh.
Metalheads and rockers must see Corrosion of Conformity's show on Fri., Oct. 21. Hailing from Raleigh, the influential band and heavy metal legends are set to bring some of the best of the genre to the fair.
Bonus!
Every night at 9:45pm, the N.C. State Fair puts on a glowing fireworks display. Towering illuminations provide terrific views from anywhere at the fairgrounds—don't miss it!
Check out all the food and rides here, and see the full concert lineup here!
Comments