Thurston Moore, Rembrandt and More Collide at the North Carolina Museum of Art
Tuesday, October 14, 2014, 9pm by Kristy Stevenson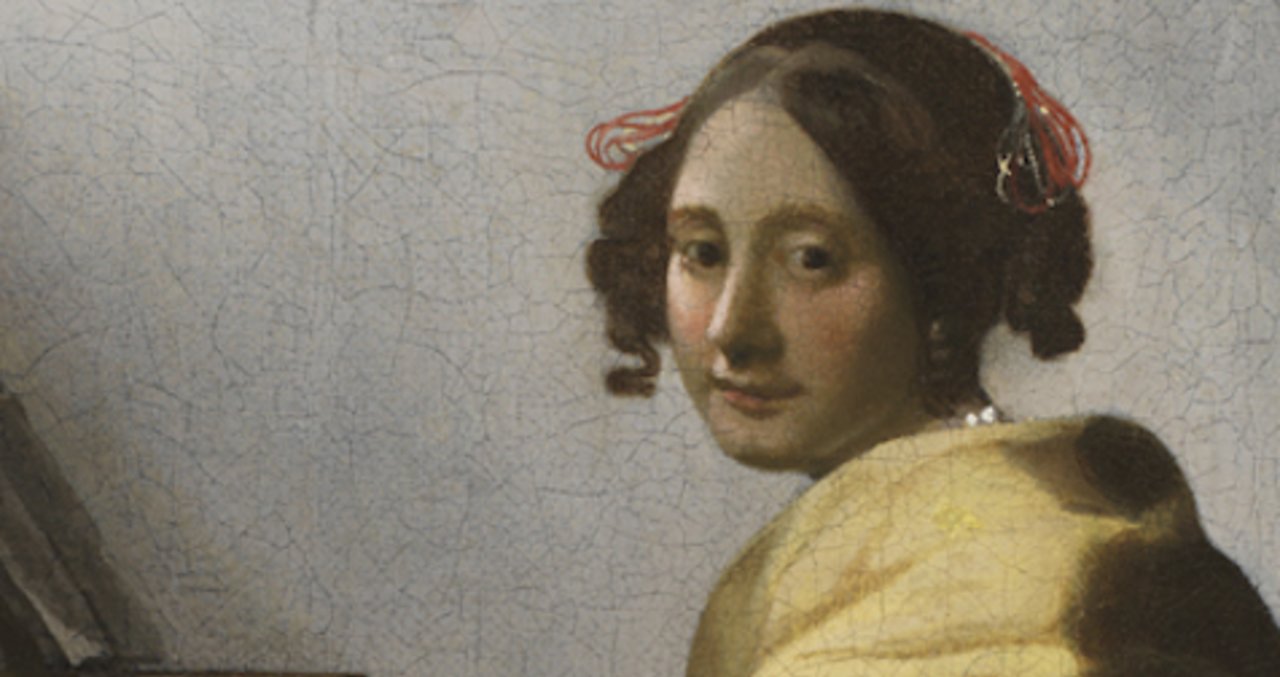 The North Carolina Museum of Art has a plethora of events going on this October, featuring art masters ranging from musician Thurston Moore to legend Rembrandt. As part of #31DaysofArt, you'll be treated to an array of videos and exhibits at the museum-some new and some part of the museum's permanent collection.
Tamie Beldue, "Float," 2013, graphite, watercolor and encaustic on panel, 40 x 40 inches. Courtesy of the artist, © 2013 Tamie Beldue
Line, Touch, Trace highlights hand-drawn works by 13 North Carolina artists who use graphite, ballpoint pen, cont crayon, ink or charcoal to explore drawing in its relationship to thought processes.
Line may be used to precisely render contours or as calligraphy on the drawings surface; touch builds tonal values or erases edges; and traced marks may suggest elements of an imagined topography. The artists use line, touch and trace in works that communicate mental states, project invented worlds or portray moments of contemplation. North Carolina Museum of Art stated that the range of approaches presented attests to the effervescence of drawing and its contribution to contemporary art.
Lori Esposito, "Star Flung," 2013, two-sided graphite on translucent Mylar, 21 x 21 inches. Courtesy of the artist, © 2013 Lori Esposito
In the North Carolina Gallery. Click for show times, tickets and more. Running through Mar. 8, 2015.
Street is a video exhibition by British-born artist James Nares. Over the course of a week in Sept. 2011, Nares, who has lived in New York City since 1974, recorded 16 hours of high-definition footage of people on the streets of Manhattan through the use of a high-speed camera that is normally used from a stationary position to capture fast-moving subjects. The footage was captured from the windows of a moving car. Nares then slowed the video, editing down the results into 61 minutes of steady, continuous motion, which, if shown in real time, would last only three minutes. The video is accompanied by a score for 12-string guitar, composed and performed by Thurston Moore, singer and guitarist formerly of Sonic Youth.
James Nares, "Street" (still), 2011, high-definition audio with sound with music by Thurston Moore, 61 minutes. Courtesy of the artist and Paul Kasmin Gallery, New York, © 2014 James Nares
My intention was to give the dreamlike impression of floating through a city full of people frozen in time, caught Pompeii-like, at a particular moment of thought, expression or activity … a film to be viewed a hundred years from now. –James Nares
In the Main Hall Video Gallery. Running through Sept. 6, 2015. Click for show times, tickets and more details.
With representations from the permanent collection, Sacred Motherhood: Mother-and-Child Representations from the Permanent Collection is an exhibition focused on 13 representations of mother and child, found in numerous cultures and spanning thousands of years from ancient Egypt to the 21st century. The works of art in the exhibition are diverse and include artifacts, paintings (one is even abstract), sculpture, ceramics, photographs and lithographs.
Primrose McPherson Paschal, "Beulah's Baby," 1948, oil on canvas, 30 x 25 inches, North Carolina Museum of Art. Purchased with funds from the North Carolina State Art Society (Robert F. Phifer Bequest)
This exhibition uncovers how artists treat motherhood itself as worthy of reverence and honor. In the East Building, Level B. Visitors are encouraged to continue their exploration of this theme in the permanent collection galleries of the museum's West Building.
Running through Dec. 7. Click for show times, tickets and more.
Experience Small Treasures: Rembrandt, Vermeer, Hals and Their Contemporaries–big artists, small paintings. Featuring 66 paintings by the greatest masters from the Dutch and Flemish Golden Ages.
Pieter Jacobsz. "Duyfhuysen," Seated Boy Eating Porridge, circa 1655, oil on wood, 8 3/16 x 5 5/16 inches. Maida and George Abrams Collection, Boston, Mass., Courtesy Museum of Fine Arts, Boston; Photograph: © 2014 Museum of Fine Arts, Boston
Drawn primarily from public and private collections throughout the U.S., these works showcase the quality, skill and diversity of artists like Anthony van Dyck, Adriaen Brouwer, David Teniers, Frans Hals, Rembrandt, Vermeer, Jan Steen, Gerard ter Borch, Gerrit Dou and Frans van Mieris the Elder brought to their artistry. Visitors will enjoy group and individual portraits, self-portraits, allegorical portraits and tronies (a Dutch word for faces or character studies).
Johannes Vermeer, "Young Woman Seated at a Virginal," circa 1670–72, oil on canvas, 9 7/8 x 7 7/8 inches. The Leiden Collection, New York.
Curated by Dennis P. Weller, this exhibition is the first publication to exclusively explore these small-scale works and will include full-size reproductions of each of the paintings in the exhibition. Running through Jan. 4, 2015. Click for show times and tickets.
Spend a weekend exploring Greater Raleigh during 31 Days of Art!
Comments