#visitRaleigh Photo of the Week
Friday, July 08, 2016, 5am by visitRaleigh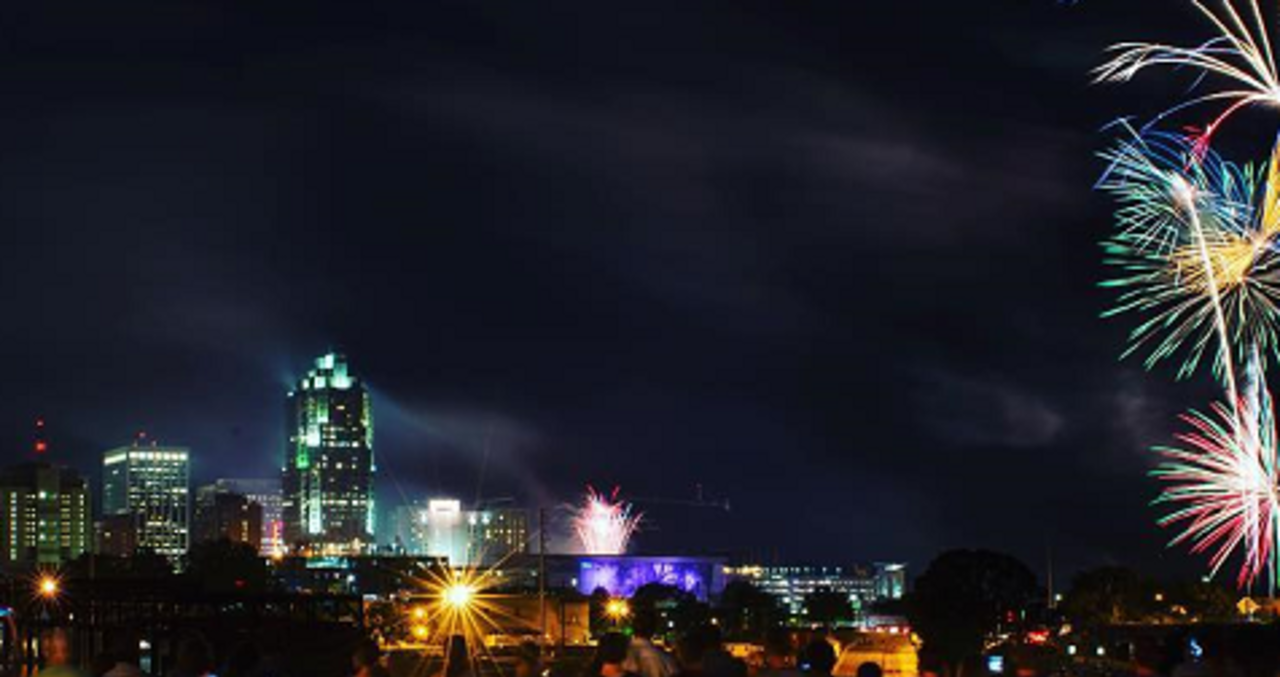 The 'Works!, the City of Raleigh's all-day, totally-free Independence Day celebration in downtown Raleigh, has become a can't-miss event for people of all ages. The live music, beer and wine tents, kids rides and games, hot dog and pie eating contests, street performers and two fireworks shows to cap the night off prove to be crowd pleasers!
This year's event again saw good weather and drew large crowds. Our #visitRaleigh photo of the week comes from Instagram user @ebatkinson7, who captured a beautiful scene of downtown Raleigh in the midst of both fireworks shows from the Boylan Bridge—a fantastic view of one of Raleigh's biggest events!
Tag your photos with #visitRaleigh on Instagram, Twitter and Facebook for a chance to be featured on our accounts! 
Comments