#visitRaleigh Photo of the Week
Friday, August 12, 2016, 10am by visitRaleigh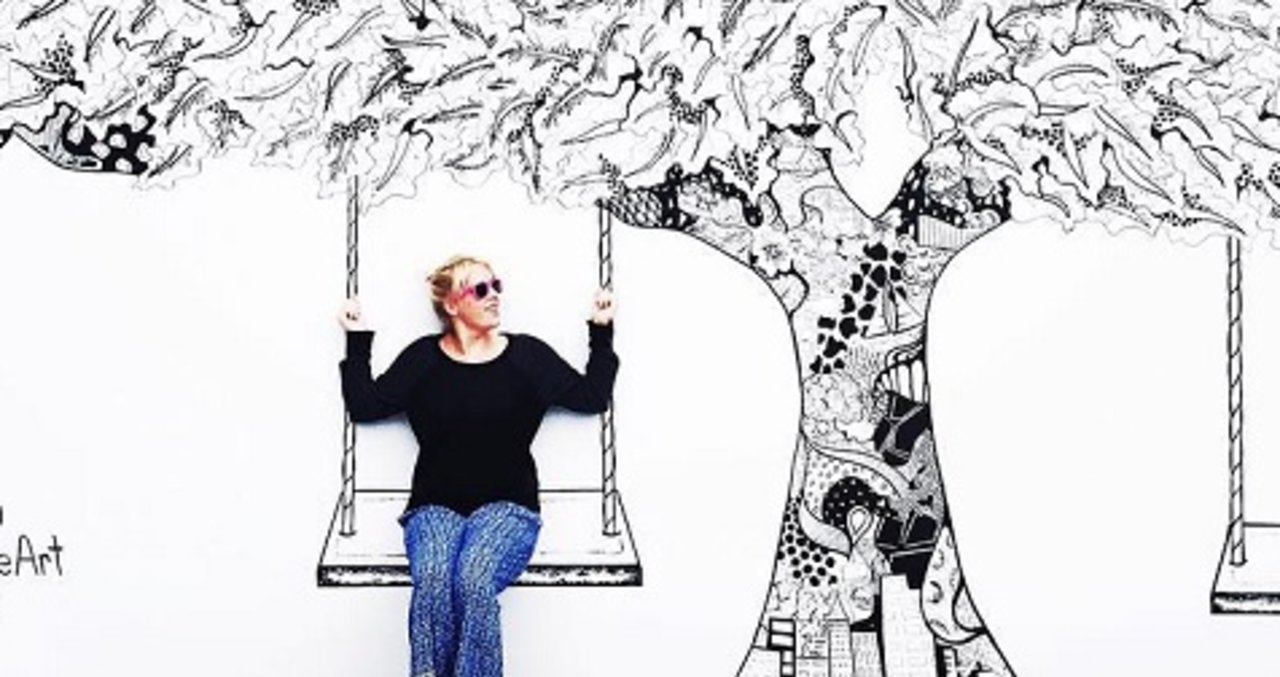 What do people love to do more than travel? To take photos when they travel and then share with friends and family on social media! It's fitting that our #visitRaleigh photo of the week is the perfect photo opportunity for visitors.
As one of the first artists to blend street art with social media, Kelsey Montague's What Lifts You mural series has become a sensation on Instagram (even Taylor Swift posed with one of the murals in New York City). "I started the What Lifts You campaign last year to provide people with the opportunity to share more about what inspires them in their life," Kelsey writes on her website.
Just last week Kelsey unveiled her newest #WhatLiftsYou work, a gorgeous swing mural in North Hills right next to The Cowfish in Raleigh. 
Naturally, our #visitRaleigh photo of the week comes straight from Kelsey on Instagram! Thanks to Kelsey for creating and sharing this wonderful piece of art with us.
Looking for more murals or photos spots in Raleigh, N.C.? Spend a day or two tracking down these other seven murals! 
Also, don't forget to tag your photos with #visitRaleigh on Instagram, Twitter and Facebook for a chance to be featured on our accounts!  
Comments