Wings and beer lovers flock to new T.MAC restaurant
Monday, October 20, 2014, 12pm by Leigh Powell Hines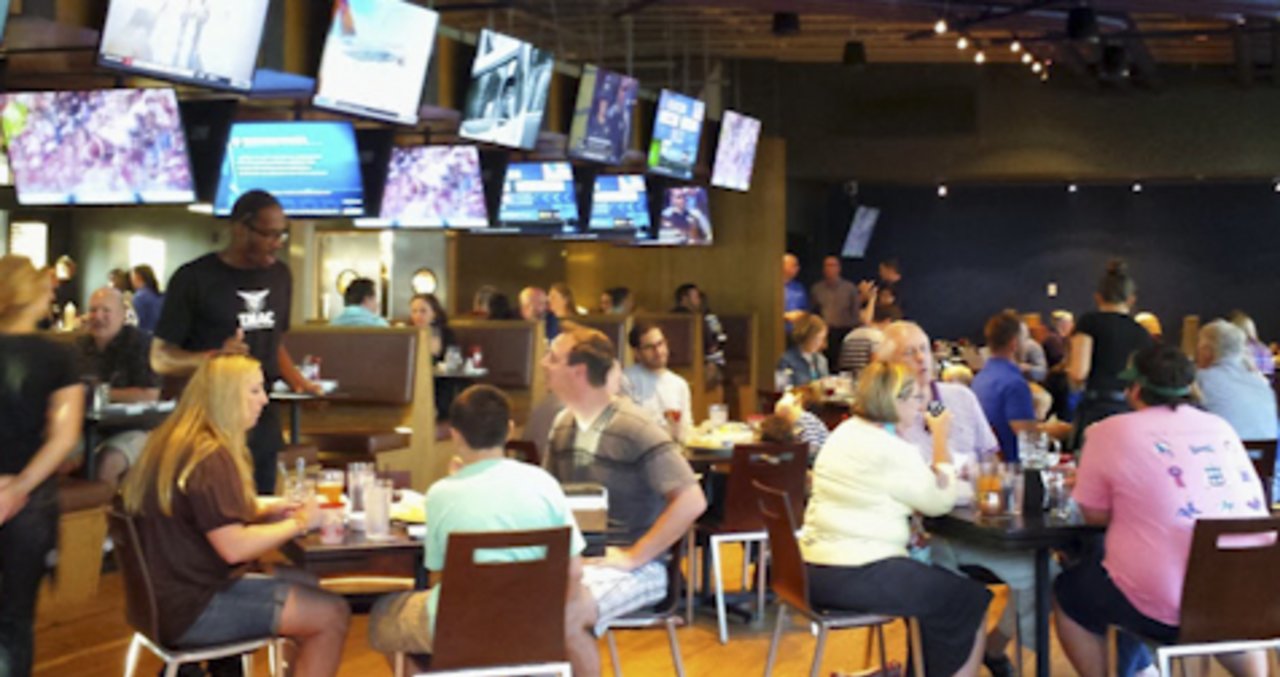 Cary, North Carolina, is home to Greater Raleigh's first T.MAC restaurant. The popular Atlanta-founded restaurant, famous for its Buffalo-style wings and extensive craft beer selection, opened for business in Cary's Waverly Place in Oct.
The craft beer selection at T.MAC is massive to say the least. The restaurant has 100 beers on tap, with a huge selection of Greater Raleigh brews.
The entire back wall is lined with beer taps. I also give the restaurant praise for its organization of its beer menu. It's easy to read, and you can easily find N.C. brews at one glance.
T.MAC is essentially a family-friendly, modern-day sports bar. There are 80 TVs in the place, and no matter where you sit, you have a good view of the telly.
The restaurant has a prestigious reputation for its authentic buffalo wings and homemade sauces, such as hickory honey BBQ and fiery chili citrus. Chefs make nine sauces in house, and I even had the hickory honey BBQ sauce on a burger with bacon, which was outstanding. T.MAC also serves roasted wings and boneless wings for the calorie-conscious and the lazy eaters like me. With boneless wings there is no working hard for your food, while roasted wings have 100 fewer calories per wing than their original culinary counterparts.
T.MAC prides itself on fresh and natural ingredients, and serves only hormone-free chicken and beef. I attended a media preview lunch and sampled a variety of items, and also dined with my family another night, when I devoured two helpings of chips and salsa. The chips at T.MAC are certainly addicting.
Desserts are simple at T.MAC, but decadent with the caramel apple cake and S'mores brownie.
Young diners have a choice of several items under $4.95 that include a juice box or other beverage and Oreo cookies. Another sparkling twist is flavored Dasani water, available in eight flavors.
T.MAC is open daily, and it also offers outdoor seating that may be a little more quiet for conversation. Located in Waverly Place at 309 Colonades Way in Cary.
See you there!
Comments