Winter "Can't Miss": Ice Skating in Downtown Raleigh
Friday, January 23, 2015, 2pm by Leigh Powell Hines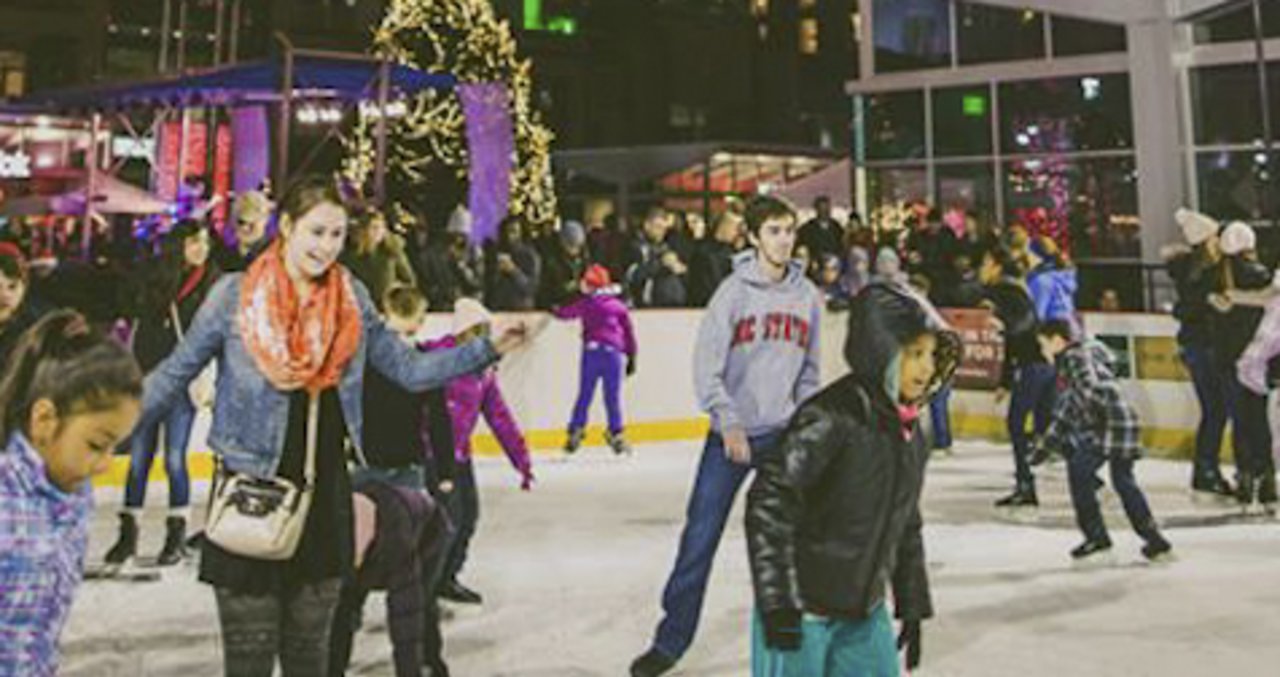 Grab your family and hit the ice for a fun-filled afternoon of ice skating in downtown Raleigh before the ice "melts away." You still have time before Ipreo Raleigh Winterfest closes for the season on Feb. 1.
Thousands of visitors have already enjoyed Raleigh's only outdoor ice rink since it opened in late Nov. 2014 for the season. The Ipreo Raleigh Winterfest ice rink is located in City Plaza, situated on the southern end of the 400 block of Fayetteville St. The cost is $9 per person, and that includes skate rentals. Even if you have your own ice skates, admission will be the same cost. Children and adults are charged the same price to skate.
The Ipreo Raleigh Winterfest offers events and specials throughout the week. Fri. nights offer late-night skating with a DJ on-site. You can also skate late on Sat. nights. To view the full ice rink schedule, see the weekly schedule. Schedules can change quickly due to inclement weather so always check before heading out.
If the weather isn't perfect, you can still have fun in the area! Within a few blocks, you'll find Marbles Kids Museum, lots of BIG dinosaurs at the North Carolina Museum of Natural Sciences and a look into blockbuster films made in North Carolina at the North Carolina Museum of History. There's always something good playing at the Wells Fargo IMAX Theatre at Marbles, too. Check out the Greater Raleigh Museums section on visitRaleigh.com to plan your agenda before or after ice skating.
Photo courtesy of Ipreo Raleigh Winterfest and Carolyn Scott Photography
Comments