Downtown Raleigh, N.C.'s Music Scene Needs Your Help!
Raleigh Music Venue Employee Fund

Wednesday, March 25, 2020, 5pm
Written by David Menconi
Produced in partnership with Raleigh Arts​

As the Coronavirus quarantine lockdown goes into effect across America, it has taken a terrible toll on the U.S. economy—and that especially goes for musicians and artists. Musicians are developing alternative revenue sources, like live-streaming performances to solicit donations.
But that doesn't necessarily help the nightclubs, theaters and other live-performance venues that serve as setting for the music scene. Bars and restaurants closing down has thrown a lot of employees (many of them musicians) out of work.
---
Owners of five such establishments in downtown Raleigh have banded together to create the Raleigh Music Venue Employee Fund (Venmo account @Raleigh-Downtown-Music-Venues). All of the money will go to the employees rather than the clubs.
---
 "This is just for employees, not to save anybody's bar or help pay rent," says Slim's Downtown's co-owner Van Alston. "We're just trying to supplement whatever employees can possibly get from the government."
The other four participating venues are Lincoln Theatre, KINGS, The Wicked Witch and The Pour House Music Hall & Record Shop. They're all struggling with a situation that puts the live music industry's existence very much in question. And even at the best of times, the nightclub business is brutally tight.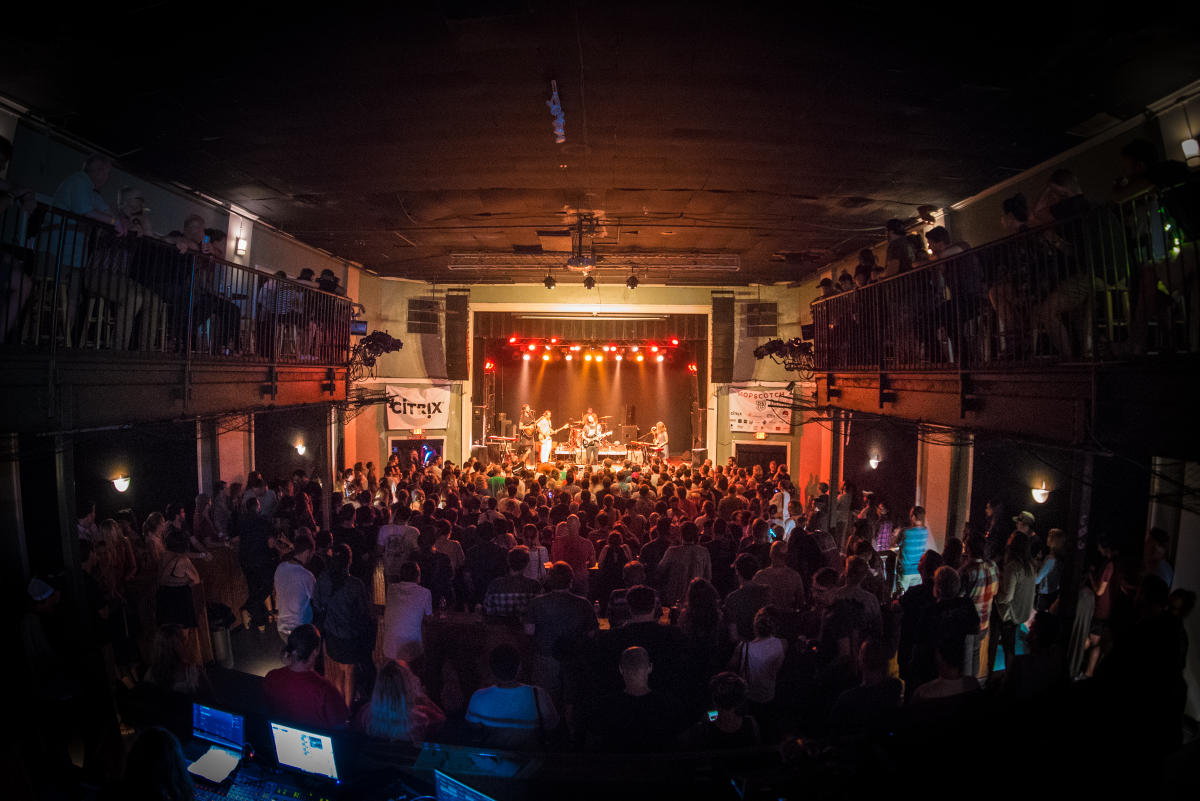 "Everyone's been blindsided by this," says Adam Linstaedt, who co-owns The Pour House with his wife Lacie Linstaedt. "It's a business with about 2% margins. Nobody's getting rich. My wife runs The Pour House Record Shop upstairs, I run the rest and between the two of us, we make maybe $50,000 a year—probably at $2 or $3 an hour, as much time as we spend there. We do it for the love, for the people and the experience."
Alston says that Slim's has a standing offer for touring bands that were scheduled to play the club but had to cancel: Come by Slim's on the way home to get $50 in gas money. And if they play onstage for an online live-stream, Slim's will also pay their guarantee.
Looking down the road, both Alston and Linstaedt say they are both confident their clubs will get through this and survive.
"Whether this thing lasts for two months or 12, I have no doubt Slim's will survive," says Alston. "But I worry about other places. I've been on the phone with other bars' landlords, trying to negotiate cuts and deferment. Landlords have to deal with banks, and right now everyone in town is trying to talk to their banker. Bankers are probably more in demand than toilet paper at the moment."
Linstaedt echoes that sentiment.
"Bad as this is, we'll probably come out the other side better for it," he says. "But it's going to be a rough couple of years to recover. Maybe even a decade. So we've banded together because we realize this is bigger than anyone's bottom line or checkbook or balance sheet. It's about community."
Donate to Venmo account @Raleigh-Downtown-Music-Venues