William's story
Raleigh's William Lewis grew up in a small Southern farming community, where his father entertained the family by playing guitar and singing somber folk tunes and old country ballads like Shady Grove and Long Black Veil. William fell in love with the oral history of the music, the idea that people once shared news through song.
In college he studied applied anthropology, later earning a master's degree in folklore from UNC-Chapel Hill. Today, he serves on the board of the International Bluegrass Music Association and is a speaker at national and international conferences.
He enjoys listening to Bob Dylan and Old Crow Medicine Show, which he says have added a new energy to folk music. With the most live venues in the state in Raleigh, William says there's no better time to be part of the music scene here. The sound is diverse and vibrant, reasons insiders named it one of the best music scenes in the country. 
 
Make a trip
By preserving, presenting and promoting traditional music with PineCone, executive director William Lewis is helping create a city soundtrack unlike any other. From the modern masters of PNC presents Wide Open Bluegrass to the sweet sounds of the Down Home Concert Series, William is introducing a new generation to blues, bluegrass, country and Native American music, among dozens of other styles of music.
You can experience the products of William's musical passion by making a trip to Raleigh for those events listed above, as well as 150+ PineCone-produced events to choose from each year. More than 90 percent of the events offered are free, including the monthly PineCone Bluegrass Jam and the weekly PineCone Irish Jam Session. See you in Raleigh. And bring your dancin' shoes!
 
"Through music you're going to learn something about the person, about the community and get a window into that life."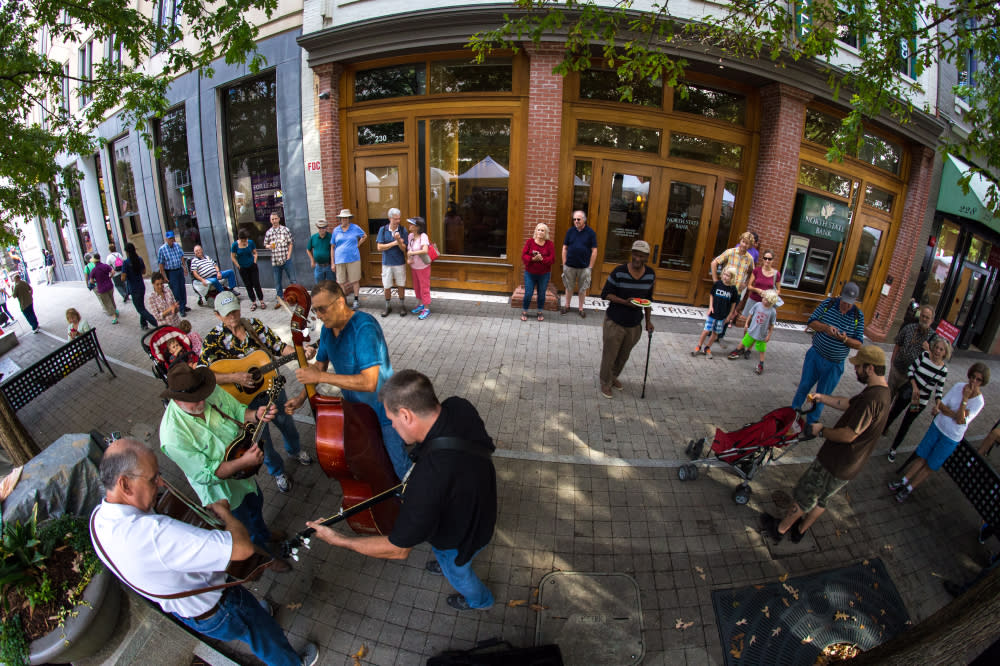 Photo: Garrett Poulos