Raleigh, N.C., Brand Kit

A tuned-up destination brand strategy for Raleigh and Wake County...
Raleigh is a thriving Southern capital city shaped by the passionate minds of its residents.
Smart and savvy locals are the lifeblood of the city, the brains behind its educational institutions, renowned research facilities, historic preservation efforts and enviable rankings for a quality of life that is physically represented through lush greenways and natural parklands. Travelers intrigued by Raleigh's long list of superlatives will discover that its entrepreneurial locals are responsible for its emerging success and for the fostering of its cultural heartbeat, including museums, arts, live music, craft culinary and beverage scene, handcrafted goods and historic experiences. (Destination Brand Positioning Statement)
 
About the Raleigh, N.C., Destination Brand
In June 2014, the Greater Raleigh Convention and Visitors Bureau (CVB) retained Development Counsellors International (DCI) to assess the destination's brand strategy. What follows in these pages and related assets are the results of that study, how the CVB will use the research and DCI's recommendations as it promotes and sells the Raleigh area as a destination and how all local hospitality partners and supporters in Wake County can actively participate to jointly tell a clearer story about our area to outside customers. Click below to read more about: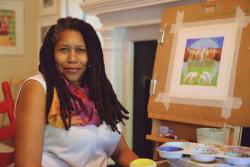 The results
of DCI's extensive research
Over the course of nine months, DCI looked at the latest visitor data from Greater Raleigh CVB vendors; interviewed key stakeholders in Wake County and surveyed local hospitality partners; surveyed media's, meeting planners' and consumers' perceptions; and compared Raleigh as a destination with our closest competitors. Find the results of that study here.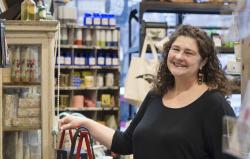 Initial implementation
How the results of the study translate to brand messaging about Raleigh, N.C.
The Greater Raleigh CVB is proud to have a staff of award-winning professionals and destination marketing experts crafting messaging for the Wake County visitor channel. In addition, the CVB worked initially with Raleigh-based advertising and creative agency French/West/Vaughan (now working with current Raleigh-based agency Avenir Bold) to develop ads and other materials to communicate the tuned-up brand message. Review the initial creative work here.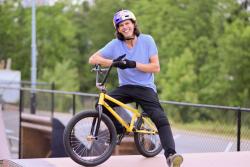 For local hospitality partners
Not just a CVB brand but a brand strategy for the entire destination
The work that all of these experts have done is not just for the sole benefit of or use by the Greater Raleigh CVB as the area's accredited destination marketing organization (DMO). It has implications and holds value for every hospitality partner in Wake County and for many non-hospitality businesses. Check out how you can help put the destination brand strategy into practice here.
 
Assets
Easy tools for you to use in your business
To make it easier for partners, investors and supporters to act upon the destination brand messaging, the CVB has created these free and downloadable assets for you. See them here, and please ask questions or tell us what other, new brand kit assets will be helpful. The Bureau and its agency helpers will keep adding to the Raleigh, N.C., brand kit over time.
 

For further reading