Sports Marketing

Goals surpassed
The Greater Raleigh Sports Alliance (GRSA) exceeded annual sales goals, finishing the fiscal year with 113 assisted definite bookings. In total, the 113 bookings represent a projected 147,000+ hotel room-nights and more than $101 million projected in direct economic impact (visitor spending) in Wake County.
 
NHL Stadium Series™
GRSA played a major role supporting the NHL, Carolina Hurricanes and North Carolina State University (NCSU) with planning and hosting the 2023 Navy Federal Credit Union NHL Stadium Series in Raleigh. The Stadium Series game between the Carolina Hurricanes and Washington Capitals was played in front of a capacity crowd of nearly 57,000 at Carter-Finley Stadium. The NHL's 37th outdoor game marked the fastest sellout ever for an NHL outdoor game and saw record-breaking numbers in terms of TV ratings, merchandise sales and social media engagement. The Stadium Series game generated $13.6 million in total economic impact, while the full NHL Stadium Series weekend—which consisted of the Hurricanes' home game against the Canadiens on Thursday, Hurricanes FanFest presented by UNC Health and the Hootie & the Blowfish concert on Friday, the Stadium Series game and Truly Hard Seltzer NHL PreGame official fan festival on Saturday and the men's basketball game between UNC and NCSU on Sunday—generated $20.1 million in total economic impact.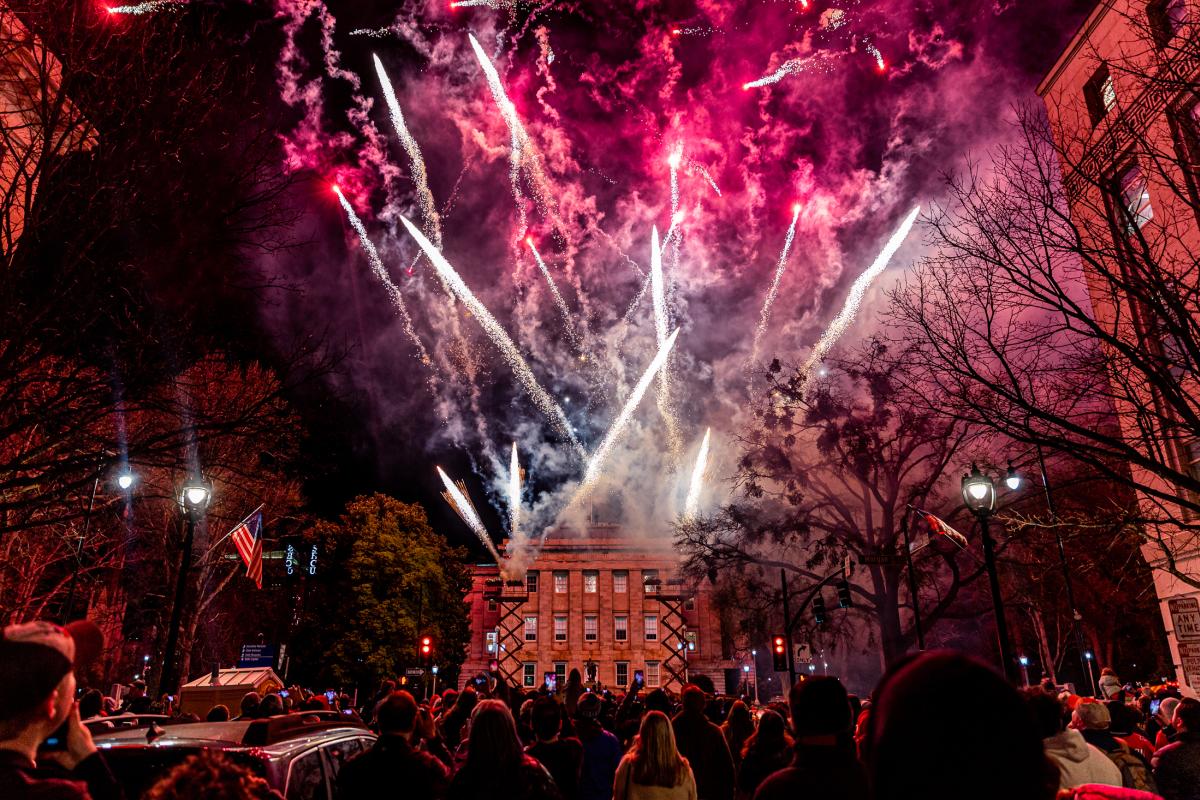 Best Sports Host City 
SportsTravel magazine named Raleigh "America's Best Sports Host City" for 2022. The award was voted on by sports planners from across the nation. This prestigious award is a testament to the partnerships and teamwork in place throughout this destination. GRSA's 2022-2023 fiscal year was monumental with a variety of major events hosted in Greater Raleigh, including the NHL Stadium Series, Epic Games' Fortnite Championship Series Invitational, The Soccer Tournament, multiple NCAA and ACC Championships and many more. Facility development continues to be a priority as a top sports host community, with a variety of Wake County sports venue enhancement projects underway, including: PNC Arena, USA Baseball National Training Complex (Cary) and Church Street Park (Morrisville). New facilities in the pipeline include the Cary indoor multi-sport complex and Swing Racquet + Paddle in Raleigh.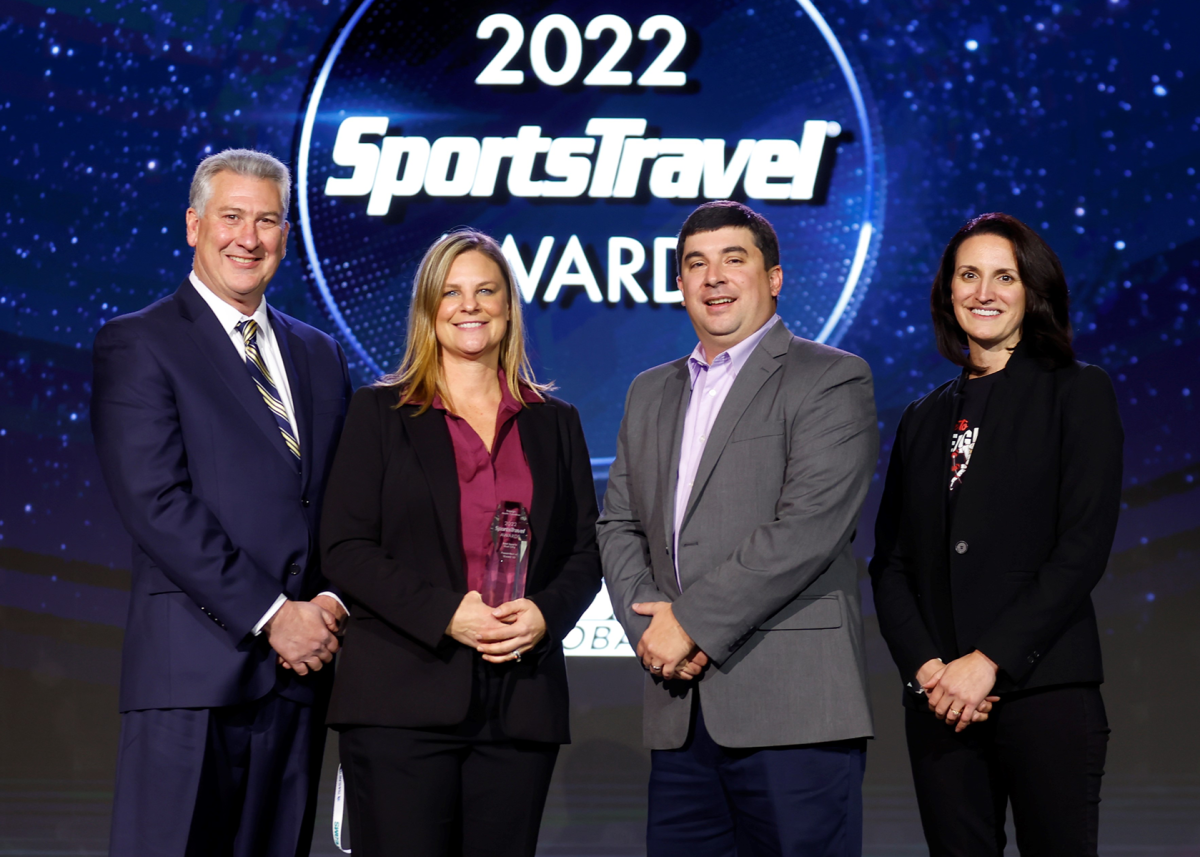 Events in the Raleigh area
Worked with local partners in hosting, supporting and servicing major events held throughout the year. Some of the highlights include:
North Carolina FC (NCFC) Youth's visitRaleigh.com Showcase Series
USA Baseball National Team Championships, National Team Identification Series Champions Cups, Futures Invitationals, National High School Invitational and USA Baseball/MLB Prospect Development Pipeline
Atlantic Tire Tennis Championships
John Wall Holiday Invitational
N.C. LaxFest 
MAPL Raleigh (Volleyball)
City of Oaks Volleyball Challenge 
Swimming: USA Swimming ESSZ Senior Sectionals, ESSZ Age Group Sectionals and Futures Championship, NCISAA State Championships, TITANS Long Course Closeout, N.C. Senior Games, TITANS Big Southern Classic, YMCA of the Triangle Area Capital Classic, Speedo Blizzard Blitz, N.C. Masters Short-Course Championship, Speedo Triangle Classic
The Carolina Cup (gymnastics)
BODYARMOR Winter State Games of N.C.
Deep South Classic
HoopSeen Carolina Jam
Phenom Hoops Live
Senior Softball-USA Atlantic Coast Championships
Oak City Swing Softball Tournament
USA Lacrosse National Tournament
IWLCA Southeast Cup (lacrosse)
Multiple N.C. High School Athletic Association state championships
 
Future bookings   
In partnership with local organizations and venues, GRSA helped secure key future events, including:
2023 North America Yu-Gi-Oh! World Championship Qualifier (Raleigh Convention Center)
2023 ITA Women's All-American Championship (Cary Tennis Park)
2023 Major League Cricket's Inaugural Tour Series (Church Street Cricket Pitch, Morrisville)
2024 PDGA Tim Selinske U.S. Masters Championships (multiple disc golf courses)
2024 EsportsTravel Summit (Raleigh Convention Center)
2025 Conference Carolinas Men's and Women's Swimming Championships (Triangle Aquatic Center)
 
Collegiate events hosted
The area's stellar reputation for hosting collegiate-level events continued this past year. NCAA Championship events held during the past year included: Women's College Cup, Men's College Cup, Women's Lacrosse, Women's Tennis First/Second Rounds and Super Regional, Division I Women's Golf Regional and the Division II Baseball Championship. ACC Champions were crowned in: Men's and Women's Soccer, Wrestling, Men's and Women's Tennis and Outdoor Track & Field and Rowing. Additional events included: adidas XC Challenge, SailPack Intercollegiate Regattas, ITA All-American Women's Championships (tennis), SAS Championship HBCU Invitational, USA South Athletic Conference College Swim Championship, Grand Slam Triangle Classic (softball), Triangle Collegiate Classic (volleyball), Women's Match Play Invitational (golf), Stitch Intercollegiate (golf), MEAC Men's and Women's Tennis Championships and the Lake Wheeler Rowing Invitational.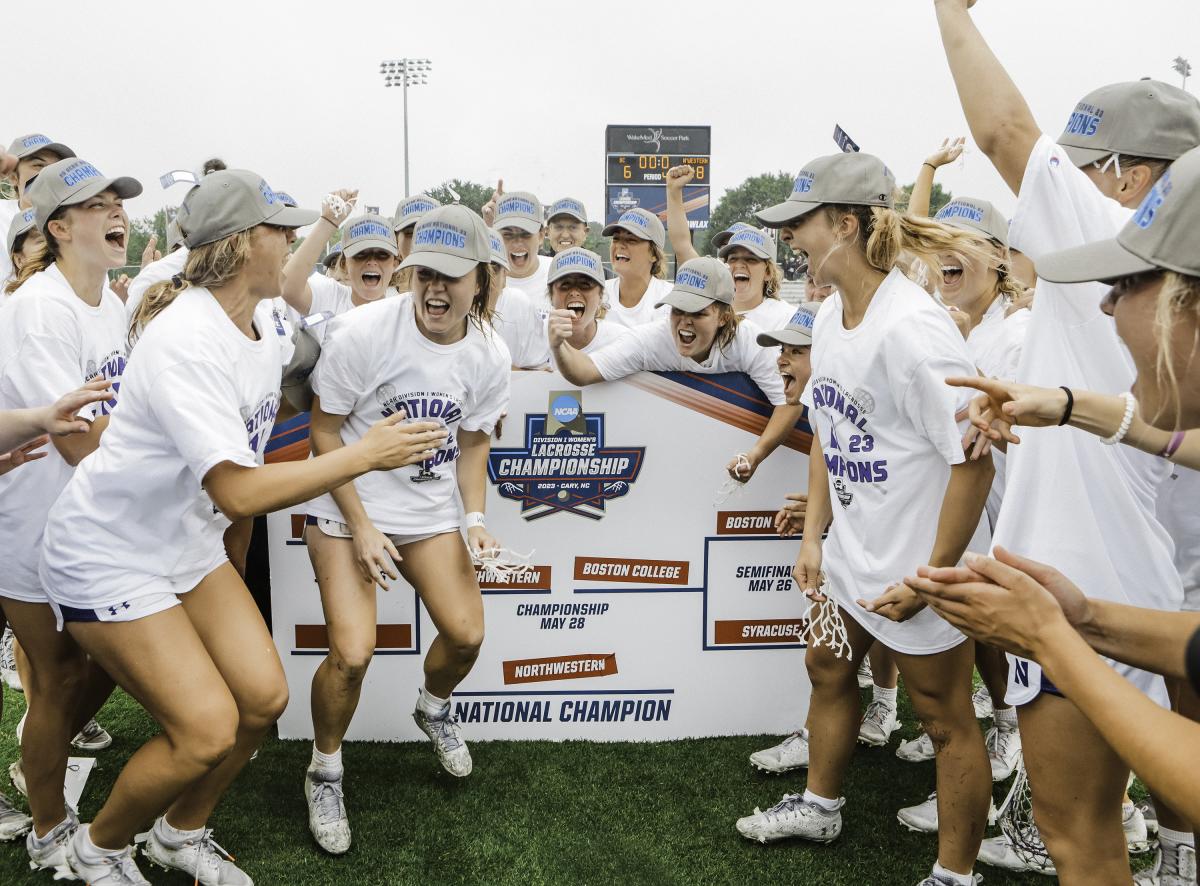 Esports
The Greater Raleigh Esports Local Organizing Committee (GRELOC) continues to grow the area's reputation for esports, including hosting major gaming events—a key recommendation of Wake County's Destination Strategic Plan. Greater Raleigh has emerged as a vibrant and thriving hub for the world of esports, cementing its reputation as a top destination for competitive gaming enthusiasts. With its dynamic community and world-class venues, the destination has become a hotbed for esports events, attracting players, teams and spectators from around the globe. Epic Games' Fortnite Championship Series Invitational and Activision Blizzard's Call of Duty League Major I closed out the 2022 calendar year at the Raleigh Convention Center. In April, PNC Arena hosted the LCS (League Championship Series) Spring Finals with Riot Games. The focus remains on demonstrating Wake County's capabilities by hosting a diverse roster of game genres.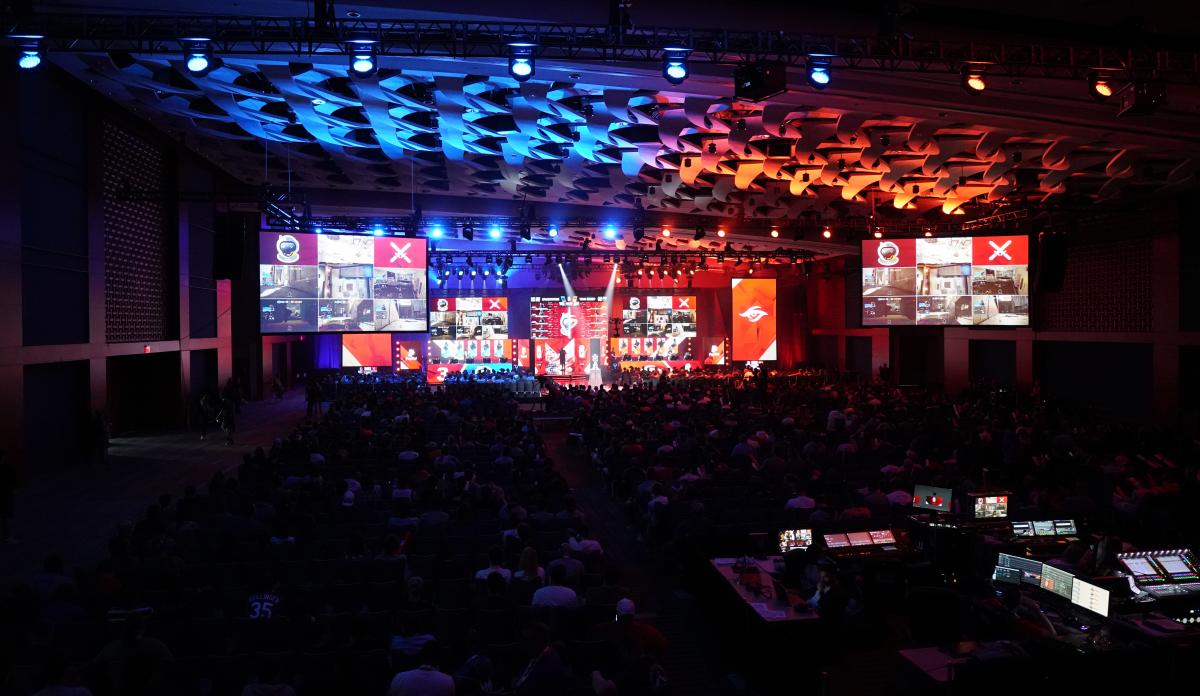 Soccer central
Championship soccer dominated the GRSA calendar in 2022-2023. NCFC Youth's visitRaleigh.com Showcase Series continued as the largest annual youth sporting event in the region: 1,400+ soccer teams, generating 32,600 hotel room-nights and more than $27 million in direct economic impact. Cary became the first city ever to host both the NCAA Women's and Men's College Cups consecutively on back-to-back weekends, and both events were huge successes. A brand-new 7v7 event, The Soccer Tournament, was held at WakeMed Soccer Park in Cary in June. It was an unforgettable experience for those in attendance and watching around the world. The inaugural tournament saw 32 talented teams (from seven countries) battle it out for a winner-takes-all prize of $1 million. More than 30,000 tickets were sold for the event, and an encore presentation of the championship game was shown on NBC.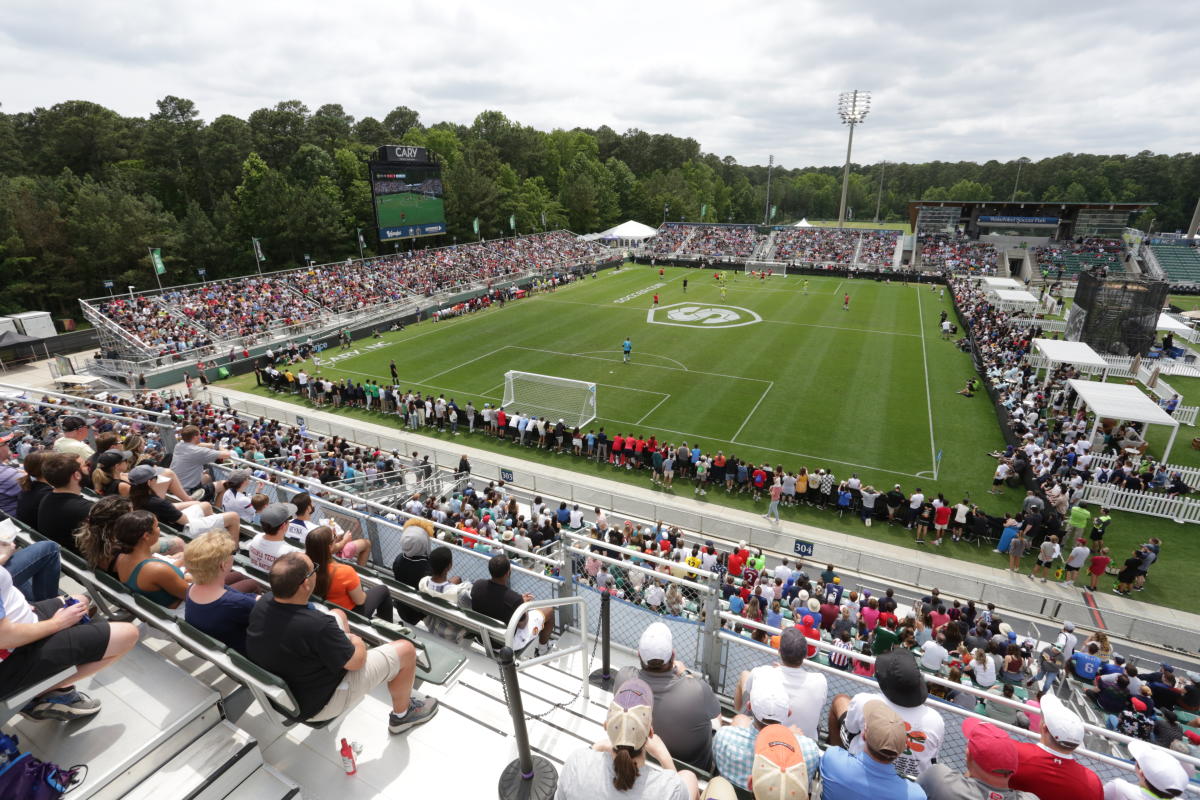 Emerging sports
Worked with local partners in hosting, supporting and servicing events featuring emerging and non-traditional sports, including:
USA Ultimate TCT Pro Championships
SAS Championship HBCU Golf Invitational
SailPack Women's Intercollegiate Regatta
United Futsal Eastern Conference Finals
Toyota Minor League Cricket Championship
PVA Wheelchair Rugby Invitational
Lake Wheeler Rowing Invitational
ACC Rowing Championship
Butterfly Cary Cup Table Tennis Tournament
USA Fencing Raleigh SJCC and Division II North American Cup 
Old North State Classic Wheelchair Basketball
 
Industry involvement and tradeshows and conferences attended
GRSA remained heavily involved with the N.C. Sports Association (NCSA) as sports sales manager Jocelyn O'Sullivan served on the NCSA board of directors, associate director Jason Philbeck, STS, served on the Board Development Committee and executive director Scott Dupree served as chair of the N.C. Sports Leadership Council. Director Tori Collins served as co-chair of the GRELOC.
GRSA represented Raleigh and Wake County at the following meetings, tradeshows and conferences:
TEAMS Conference and Expo
U.S. Olympic Committee Sportslink
Connect Sports Marketplace
US Sports Congress
American Baseball Coaches Association Convention
United Soccer Coaches Convention/US Youth Soccer Workshop
USA Lacrosse National Convention
NCAA Annual Convention
Sports ETA Symposium
NCSA meetings
WISE meetings
N.C. Sports Leadership Council meetings
GRSA Advisory Board meetings
Simpleview Summit
 
Photos: Header/NCAA DII Baseball, NCAA Women's Lacrosse and The Soccer Tournament, Alyson Boyer Rode; Hurricanes FanFest presented by UNC Health, Garrett Poulos; Six Major Raleigh/esports photo, Subnation