Raleigh Beer Trail 2023
Visit Raleigh, N.C., area breweries.
Get rewards.
From Wake Forest to Raleigh to Holly Springs and Fuquay-Varina, the Raleigh area's 30+ breweries have barstools waiting just for you and your friends. If you like giving a variety of breweries a try, the Raleigh Beer Trail is designed for you. Check in at breweries (or one of their offsite brewery taprooms and/or restaurants) you visit in the Raleigh area and earn prizes. The more you visit, the more prizes you'll earn.

Here's how it works:
Get up to 15 stamps (free!) in the blank squares on your Passport at Raleigh area breweries. Note: Only one stamp per brewery or one of their offsite taproom(s) and/or restaurant(s) accepted.
Once you have enough stamps on your Passport, sign your Passport and submit it at visitRaleigh.com/passport, along with your mailing address. We'll send your prize(s)!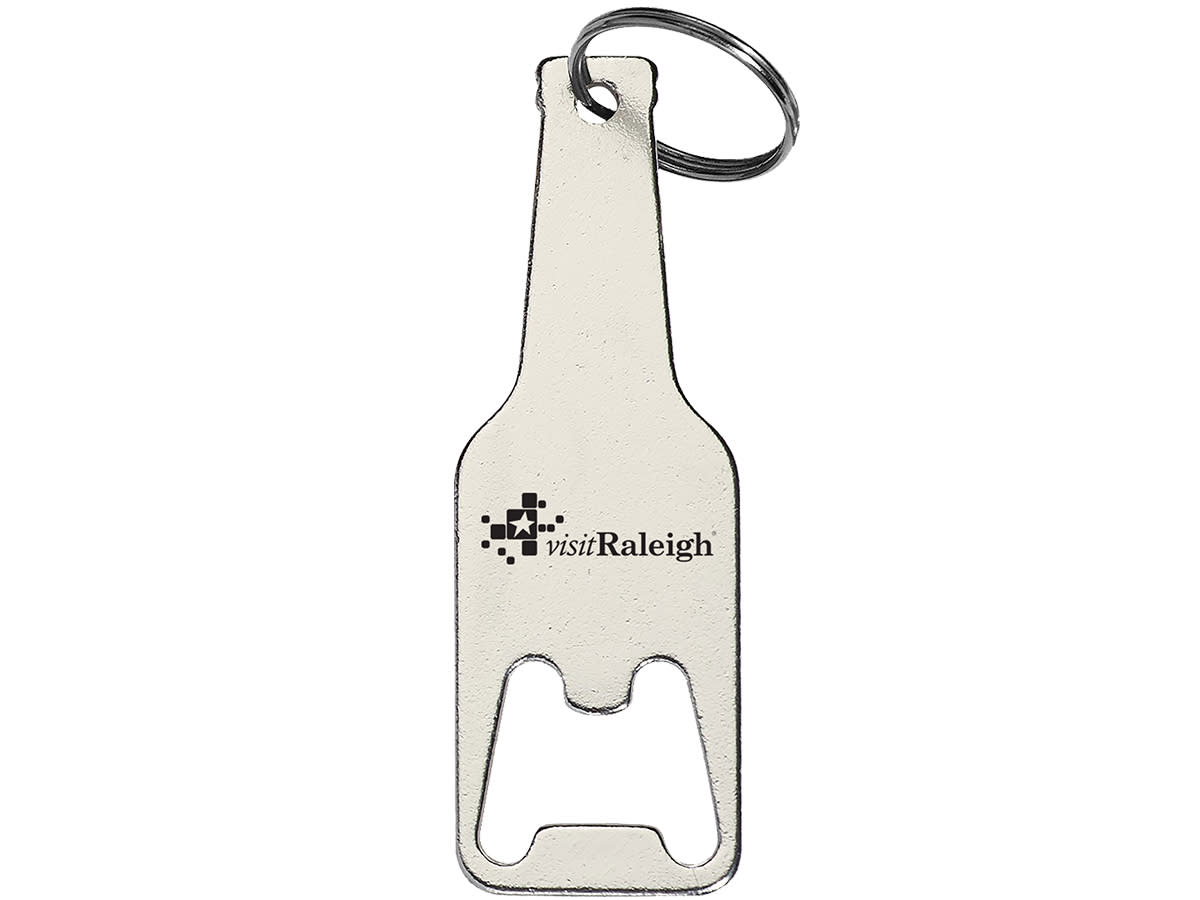 Visit 5 breweries
5 stamps = Visit Raleigh keychain
bottle opener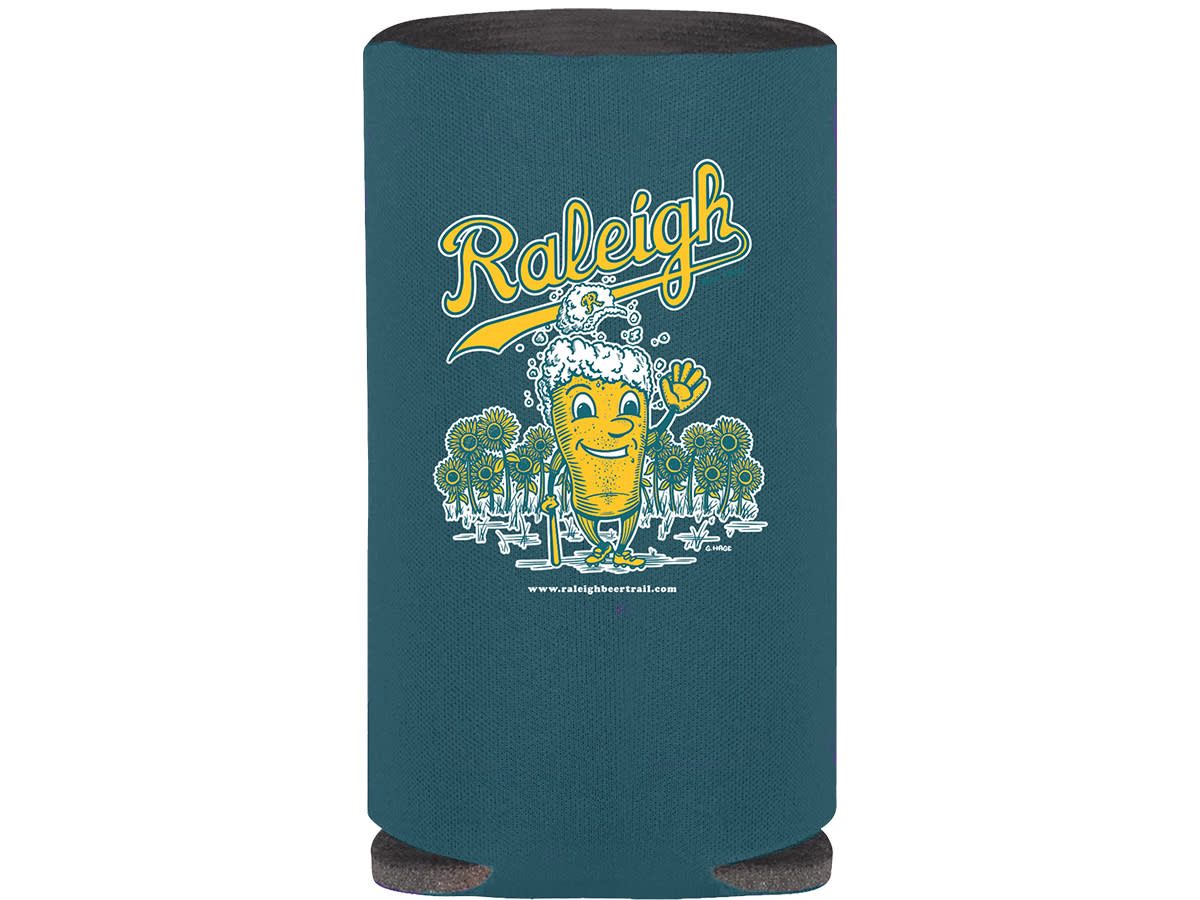 Visit 10 breweries
10 stamps = Visit Raleigh 16-ounce beer can hugger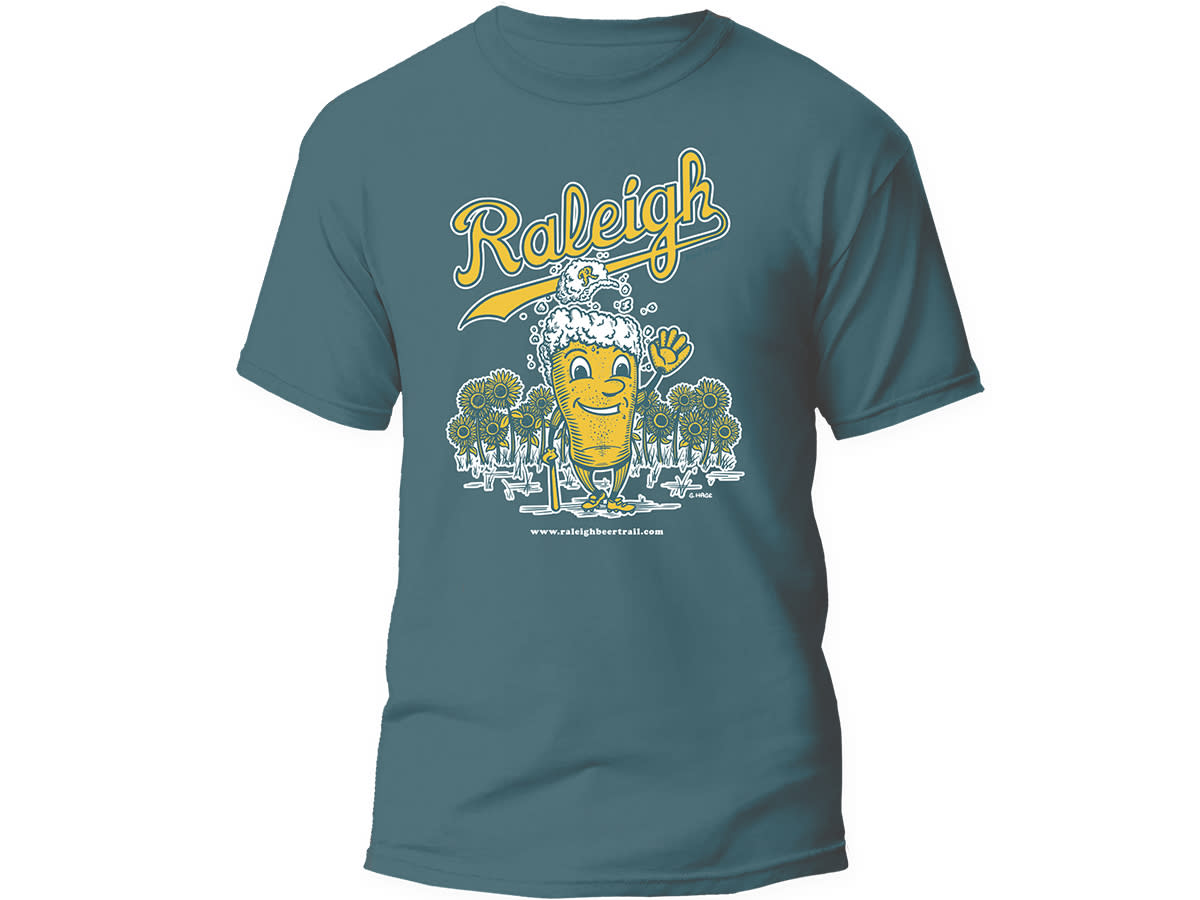 Visit 15 breweries
15 stamps = Limited edition T-shirt with artwork by local-favorite artist and musician George Hage

Back for 2023! Raleigh Beer Trail T-shirt artwork by local artist and musician George Hage
As in 2022, we wanted to do something special for the T-shirt.
So we worked with our local friend George Hage again, who's done work with J. Cole's Dreamville Festival, International Bluegrass Music Association's World of Bluegrass and more events, plus whose T-shirts have been rocked by guitarist Chris Shifflet (Foo Fighters) and drummer Fred Eltringham, who played drums on Willie Nelson's 2020 Grammy Award-winning song "Ride Me Back Home"—just to name a few highlights
We love what he created for us, and we hope you do, too!
Please drink responsibly. Never drink and drive.
*Have a designated driver. Raleigh area ground transportation options are listed here, and major ride-share options are also available in the destination.
**Offers/prizes mentioned above good while supplies last and only until Dec. 31, 2023. Must be 21 years of age or older to redeem prizes. You may only submit one Passport in 2023 for 2023 prizes. If you started getting stamps before 2023 and are finishing and submitting your Passport in 2023, you will receive the 2023 edition prizes.

The Raleigh Beer Trail is managed by the Greater Raleigh Convention and Visitors Bureau (GRCVB). GRCVB is not responsible for physical or legal injuries arising out of participating in the Raleigh Beer Trail. If you have any comments or suggestions, please email them to beertrail@visitRaleigh.com. Report any problems getting stamps to beertrail@visitRaleigh.com. See FAQ and rules here.
 
---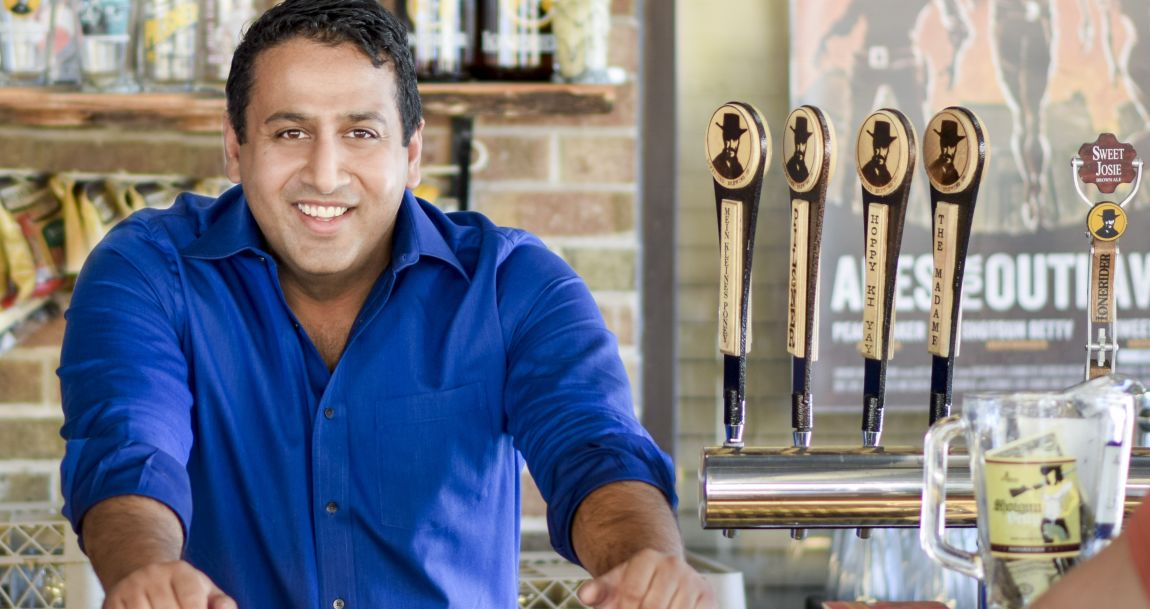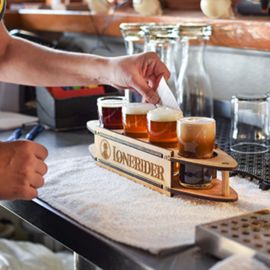 Lonerider Brewing Company
More than 10 years ago, Sumit Vohra quit his day job and started doing what he was passionate about: crafting high-quality, great tasting ales. Today, Lonerider Brewing Company is hailed as one of the country's best beer-makers.
"We have a West Texas-themed brewery in Raleigh, making a German-style Hefeweizen, run by a guy from India. I think that explains the diversity of what Raleigh is about."