If there's one museum that personifies the spirit of Raleigh, N.C., then CAM is it
Smart, modern and a little unexpected, CAM Raleigh (Contemporary Art Museum) is hands down a favorite among locals, and for good reason.
This striking, non-collecting contemporary art museum, located in downtown Raleigh's rapidly-growing Warehouse District, displays new and emerging work by local and national living artists. Every exhibition is unique, bold, highly memorable and designed to be thought-provoking and transformative.
The museum opened in 2011—a result of the dedication and visionary spirit of numerous passionate locals and the support of both the North Carolina Museum of Art and North Carolina State University's College of Design.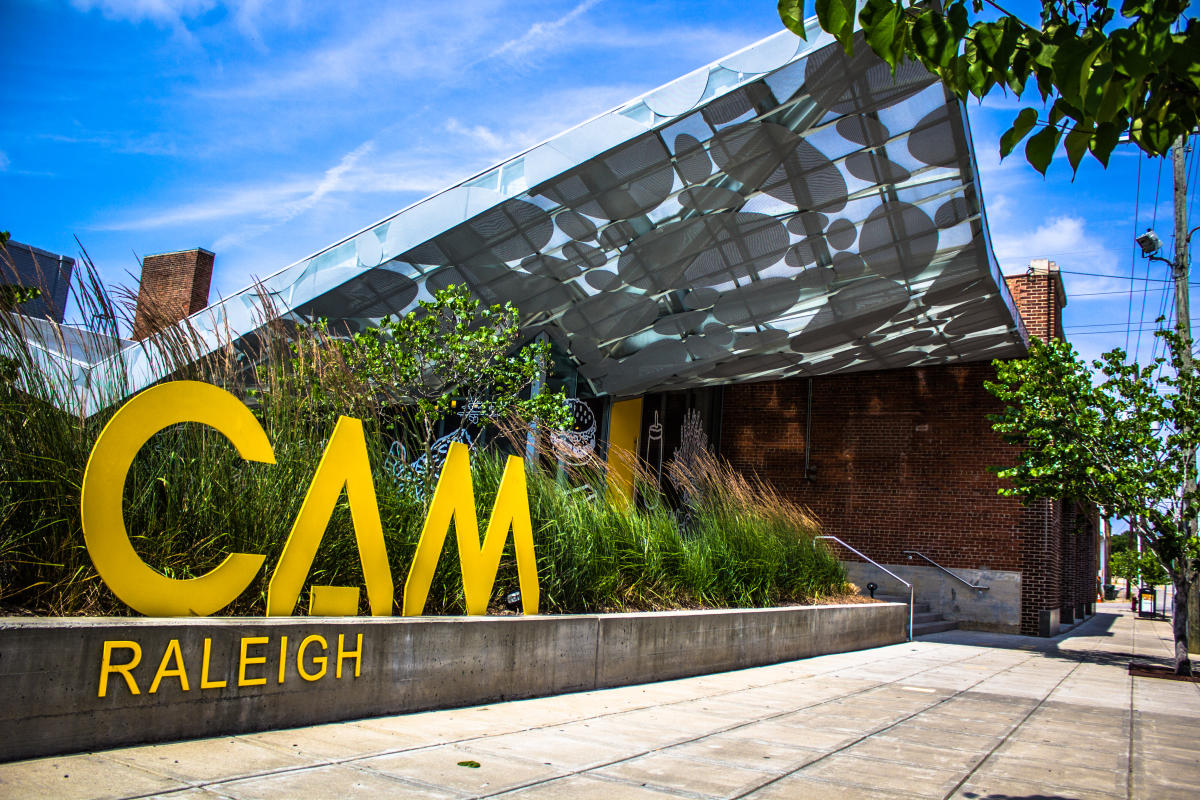 From lectures and family-friendly weekend programs to events featuring musicians and DJs, there's always something exciting happening at CAM.
Step inside this expansive, light-filled gallery space that was once a produce warehouse from the early 1900s and get an immediate sense of the urban vitality of downtown Raleigh. Wander through the various levels and floors and enjoy the ever-changing art and fashion displays. If you're lucky, you can even catch a cool performance piece, video installation or live art demonstration for a truly one-of-a-kind museum experience.
Get more details, including museum hours, here.