Holiday Shopping in Raleigh, N.C.
Dash to Raleigh to celebrate the holidays and the magical season at a destination that families fall in love with time and time again. Shop at local indie boutiques, specialty stores, festively-lit shopping centers, small-town main streets and downtown areas and more. Treat yourself to a wonderful getaway as you treat your loved ones to heart-filled gifts this season.


Shopping area highlights
If you're looking for shopping areas to get some one-stop shopping knocked out (and have a blast while doing it), check out these local-favorite places: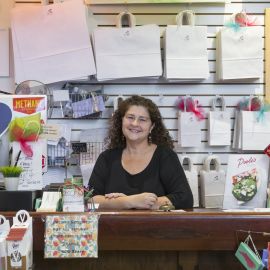 Pam's shop, DECO Raleigh, boasts a sharply curated collection of gifts and items from more than 80 local artisans and makers, as well as eclectic finds from around the world.
"With DECO, I wanted to create a sense of place. A lot of people have asked 'do we sell online?' We don't! Once they come to our store, they realize why."