The Best Places to Shop in Downtown Raleigh, N.C.
Friday, August 16, 2019, 10am by visitRaleigh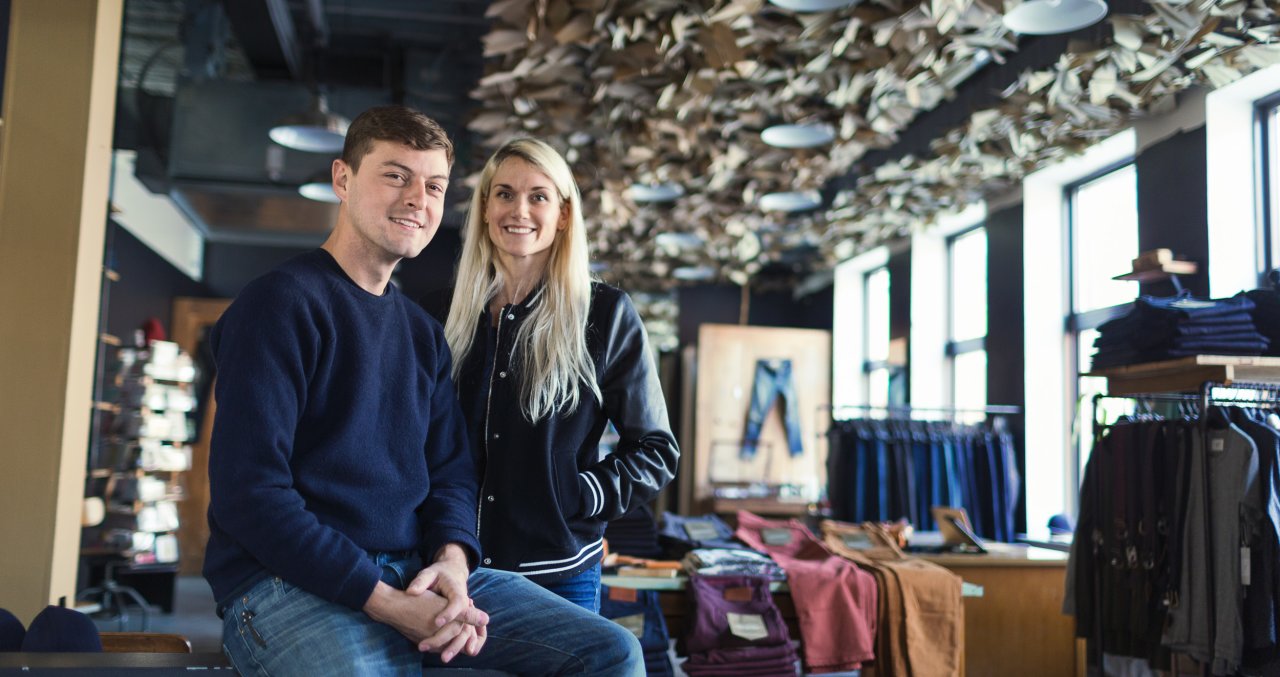 The downtown Raleigh, N.C., shopping scene is quite the impressive one. With unique boutiques and stores galore, there is no shortage of adorable and affordable souvenirs, trendy and timeless clothing, funky and fancy gifts! Whether you're looking for the perfect gift for someone, a souvenir that just screams "Raleigh!" or a new outfit to splurge on for your next night on the town, exploring the streets of downtown Raleigh is a shopper's paradise.
 
The Art of Style is a modern-yet-timeless apparel shop for both men and women. From the latest trends to classy styles, this chic boutique has your next wardrobe makeover in the (shopping) bag.
Green and glamourous, the ZEN Succulent offers unique gifts for customers with a true green thumb and those who just like a little nature sprinkled throughout their home. Stop in for one of their workshops as well, including a DIY Terrarium Bar class.
Edge of Urge is an artsy shop and maker incubator that prides itself on diversity, authenticity and relationships with independent and small designers. Dolly Parton earrings, baby shoes, eccentric mugs and bourbon candles are just a few of the amusing items that grace the shelves.
With a name like Gypsy Jule, it must be hip. This delightful shop features a fun combination of bohemian clothing, vintage furnishings and home décor, even perfumes and candles.
For an authentic Raleigh experience, head to Raleigh Denim Workshop and Curatory in the Warehouse District where passionate minds Sarah Yarborough and Victor Lytvinenko create one-of-a-kind, high-quality pieces. You just might walk out with your next favorite pair of jeans.   
This bright spot is a fun blend of vintage and antique. Union Camp Collective functions as an event space, workshop, gallery and window into the imagination of owner Charlotte Smith.
Quercus Studio, the boutique and workshop of Lauren Ramirez, has become well-known for its gorgeous hand-crafted jewelry—including custom wedding and engagement rings! Be prepared to walk away with more bling and bedazzle than when you arrived.
While it may look like a plain brick building from the outside, inside you'll find an explosion of color and creativity. House of Swank Clothing Company prides itself on fun and original designs, quirky N.C.-themed shirts and other must-have Raleigh swag.
For affordable finds, look no further than Revolver Consignment Boutique, where high-quality apparel from vintage to designer begs to be modeled. Local tip: You can also consign your clothes for cash, or even better, a discount on other items in the store.
With clothing from the 1920s onward, Raleigh Vintage is a trendy and easy-going fashion studio where shoppers can experiment with their style and boldly cross over into other decades.
Ealdwine, an upscale men's store, opened in downtown Raleigh in 2019. Along with the countless brands of men's clothing and luxurious leather goods, they also sell nearly 50 separate styles of Alden shoes in-store—seven of which are unique to the Raleigh area.
Located on Hillsborough St., Runologie is a runner's dream come true with its emphasis on community via training programs, group runs and events—not to mention their awesome apparel! Whether it's training equipment, new shoes or a stylish workout outfit, this store not only motivates you to exercise, but also helps you look good doing it.
Apex Outfitter is not just in Apex anymore, and we couldn't be happier! This locally-owned and -operated action sports retailer opened its downtown location in the fall of 2018 and has everything you need and more for your next great adventure outdoors.
Located in a swanky, renovated warehouse, Galatea Boutique offers a unique assortment of clothing items so that every customer can find something that speaks to his or her individual style.
Throughout downtown, you'll find some stores that are about more than just wonderful fashion. Designed for Joy supports transitional living wage jobs for women in vulnerable situations by selling gorgeous accessories and purses, created by the very women they support. 
The Flourish Market is a newly-opened store with exquisite jewelry, clothing and other adorable décor items from around the globe. They not only work to provide an incredible experience for customers locally but to inspire artisans and spread dignity in vulnerable communities globally.
A staple in the downtown community, Pam Blondin's DECO operates as a gift shop and gallery with merchandise made by more than 75 local artisans and artists. They also have a great kids section with cute books, puzzles and toys and an entire section of Raleigh-related items.
Residing in a bright, open space, Port of Raleigh boasts modern and simple homeware featuring unique designs from around the world—Japan and Scandinavia to name a few.
Raleigh Provisions is a local, gourmet gift shop selling products from hundreds of N.C.-based small companies. Stop in and grab some beer, wine, coffee or cheese, or make gift-giving fun and original by purchasing one of their custom-made gift baskets!
A celebration of both past and present, Retro Modern Furnishings goes beyond vintage by also featuring handmade products and upcycled furniture. Local tip: They buy vintage furniture, so if you have something worth selling, let them know!
As N.C.'s first cocktail bitters company, Crude was founded in 2012 and excels in cocktail bitters and shrub syrup. On weekends, visit The Bittery, their cocktail supply shop and soda fountain or attend one of their monthly cocktail classes at the shop!
Videri Chocolate Factory, a chocolate haven, sweetens Raleigh's booming Warehouse District. Take a self-guided tour of the factory floor and witness the magic of chocolate-making. Don't forget to sample or take some home for later! 
Whether it's a stop along the way or the only stop of the day, leaving Escazú without a sweet treat is nearly impossible. Boasting their bean to bar chocolate, original ice cream flavors and hot chocolate bar for the cooler months, Escazú has been a sweet staple of the downtown community for more than a decade now. 
Nestled in the Warehouse District, you'll find a treasure with lots of treasures inside. Father & Son Antiques carries the glorious scent of old books and exudes a homey feel with its furnishings and records, vintage clothing and accessories. Prepare to be greeted by their resident cat when you walk in!
Briggs Hardware takes customers back in time. As Raleigh's oldest remaining retail business (since 1865!), Briggs is a fun place to relish in the traditions of key cutting, locksmith and other handyman services.
A little gem for new and used vinyl, The Record Krate offers an enviable and well-organized selection of rock, jazz, punk, funk, classic country, new wave, '90s and more in the Glenwood South district. You can also find cassettes, old-school video games, movies, CDs, speakers and turntables along with one-of-a-kind vintage tees and stickers. Before heading over, bone up on their recent arrivals by checking their Facebook page.
The Glenwood South district is also home to Sound Off Records & Hi-Fi. Not only can vinyl enthusiasts sell and buy used records here, but also a wide range of vintage audio equipment. The shop even offers vinyl cleaning and repair services. Local tip: Sound Off resides in the basement of the Carter Building, but there's a side entrance through the red door at the end of the driveway.
Sorry State Records is anything but sorry. With thousands of records and the best selection of DIY punk and hardcore vinyl in the world, this brick-and-mortar record shop provides the music you love and helps you discover great new music as well.
Located in the N. Person St. neighborhood, So & So Books is the place for bookworms to gather. Peruse its carefully selected books and enjoy book clubs and reading events throughout the year. 
Kids are free to let their imaginations run wild at Read With Me, an adorable children's book and art shop. With hand-picked, diverse books to browse, an inspiring art gallery and fun events from birthday parties to book fairs, spending time at Read With Me is a memorable experience for the young and the young at heart.

Looking for more? Check out a complete list of places to shop in downtown Raleigh here!
Comments