What's New in Raleigh, N.C.
The Raleigh area is booming with new visitor experiences, making for great story ideas. Get the rundown on new hotels, culinary and nightlife, noteworthy attractions and more.
Accommodation news
New hotels
The Longleaf Hotel
A modernized mid-century gem sitting at the northern gateway to downtown Raleigh not far from the museums, State Capitol, Glenwood South district, and more. The state's namesake is the soaring longleaf pine, which has inspired every aspect of this modern renovation of a vintage motor lodge. The property, which opened in January, has 56 rooms.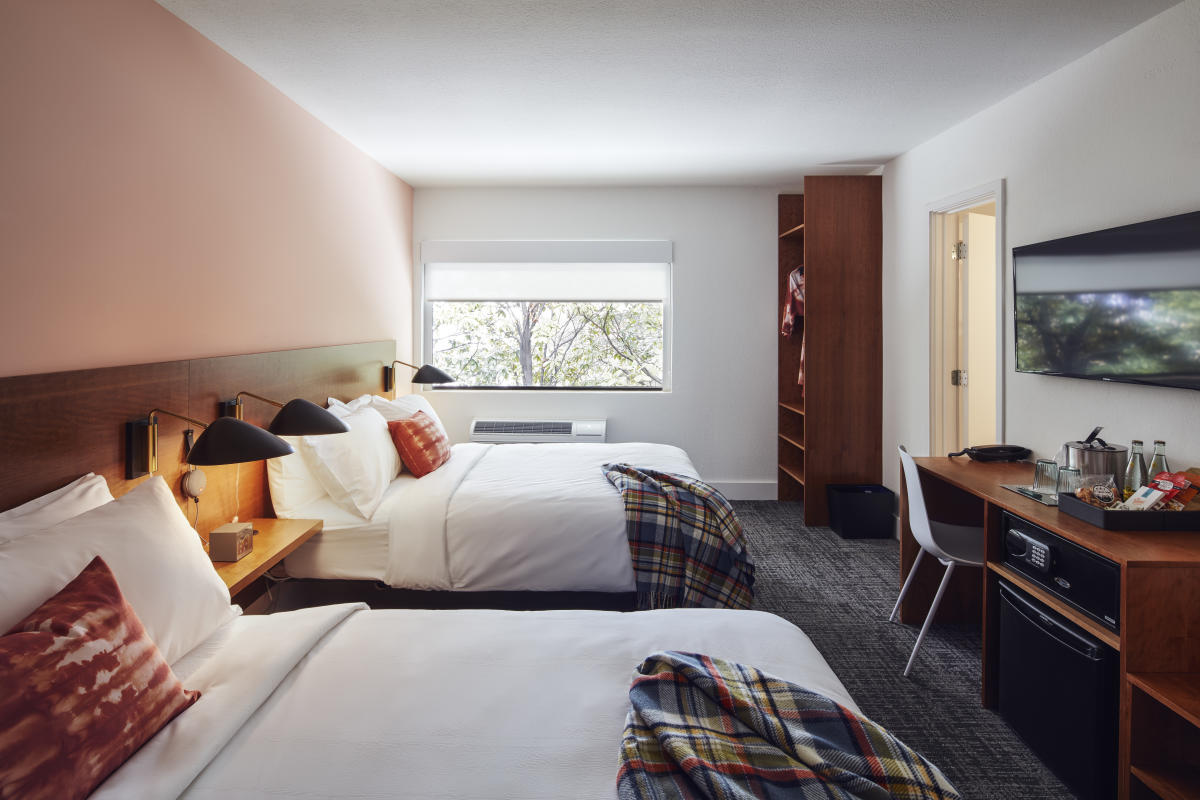 Guest House Raleigh
Downtown Raleigh's first boutique inn opened Fall 2018 under husband-wife duo Matt Tomasulo and Nicole Alvarez. The couple moved and renovated the Gorham House—a historic home that was built in the 1880s—and turned it into a super-unique, intimate, eight-room property. Comfy common spaces include the historic parlor and study, a spacious kitchen and a backyard courtyard with skyline views.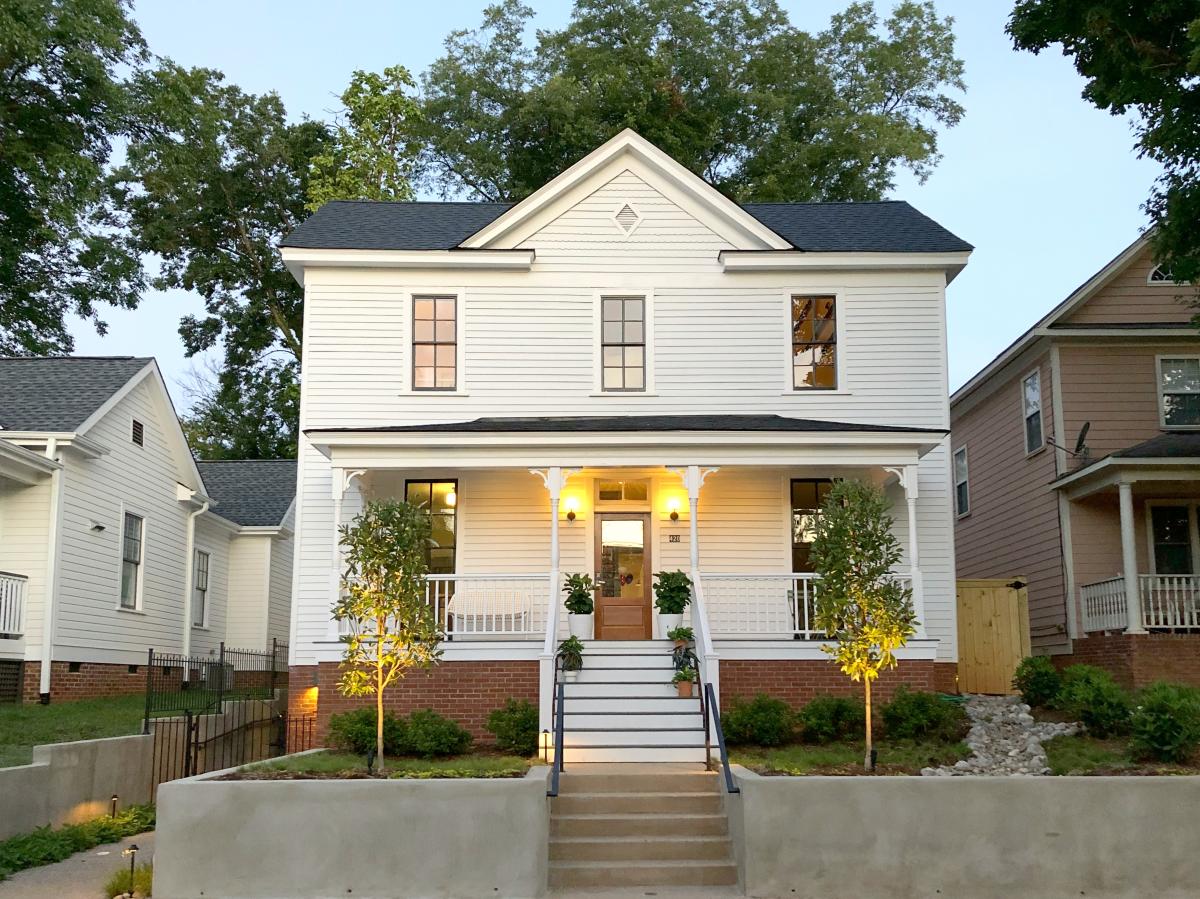 Coming soon
A handful of new hotels are coming to downtown Raleigh:
The seven-story, 126-room, boutique Origin Hotel will open March 2020. The property will be located between the Glenwood South and Warehouse Districts in downtown Raleigh, and it will also include a wine and tapas restaurant. Rendering below.
Montfort Hall is currently being renovated and restored to be a 10 room boutique inn and gathering space. It was created from an 1858 Italianate style historic mansion in the Boylan Heights neighborhood in downtown Raleigh. This National and Raleigh Historic Landmark is one of the few remaining pre-civil war houses in the area and is estimated to open in late 2020/early 2021.
The Gables is an old motor lodge in downtown Raleigh that's being renovated into a boutique motel by Raleigh native and Grammy-nominated folk singer Tift Merrit and Daniel Robinson (who developed the Durham Hotel). It's currently under construction and will have 19 guest rooms and a lounge.
Culinary and nightlife
Poole'side Pies
James Beard Foundation's 2019 Outstanding Chef Ashley Christensen unveiled her newest dining concept, a pizza place called Poole'side Pies, in the space directly next to Poole's Diner. The highly-anticipated restaurant has been in the works for several years and is now open. Poole'side Pies is Neapolitan-style pizza shop inside a whimsical, swimming pool-themed setting. In Poole'side's case, Neapolitan-style means thin-crust pizza, cooked for 90 seconds at more than 800 degrees in a 6,000-pound, Marra Forni wood-fired oven, using organic Bianco DiNapoli tomatoes, a dough made from local flour and house-made mozzarella. The 90-seat restaurant, dressed in aqua blue and coral hues, has a distinct vintage vibe. Design details include a 52-foot skylight, custom-built wood banquettes and glass globe chandeliers that were originally used as street lights in Paris.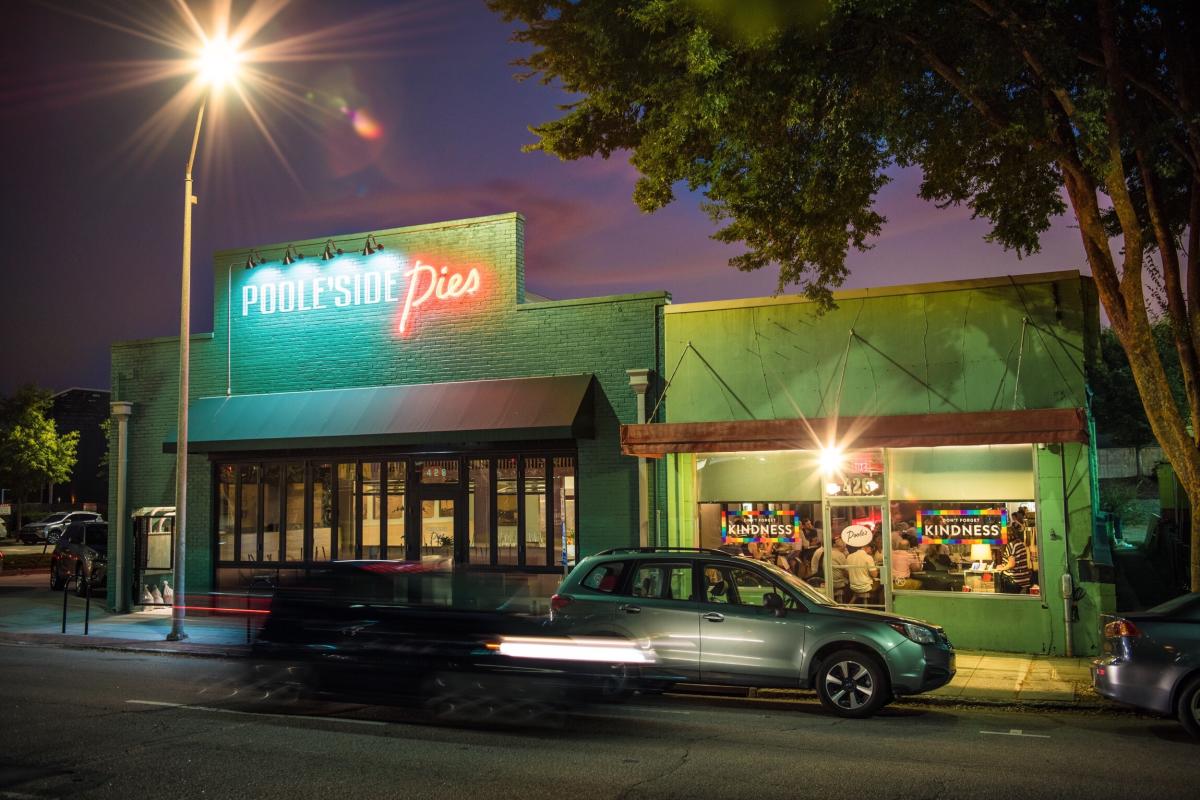 Jolie
Five-time James Beard award semifinalist Scott Crawford, owner of Crawford and Son, opened a new restaurant called Jolie. The French-inspired bistro offers casual French classics with a modern twist. The cozy, yet lively, space also serves French beer and wine. Named for his daughter, and the French word "pretty," Jolie opened September 2019 right beside Crawford and Son in the N. Person St. neighborhood. Crawford has also announced plans to open a steakhouse called Crawford Brothers in Cary in 2021.
High Horse
'Top Chef' alumni Katsuji Tanabe opened a rustic, wood-fired cooking restaurant in downtown Raleigh's historic City Market. His signature playful style combines Japanese, Mexican and Southern American flavors for wildly unique dishes. The exciting cocktails and use of local ingredients are sure to be an adventure for your taste buds.
Transfer Co. Food Hall
Downtown Raleigh's historic Olde East neighborhood is now home to a 43,000 square-foot food hall, market and gathering place named Transfer Co. Vendors have production space and restaurant or retail counters, as well as space for events that welcome the community, city and beyond. Key vendors include:
Benchwarmers Bagels (from the folks behind Boulted Bread and Jubala Coffee): Wood-fired bagels and craft coffee can be found at this collaboration between Raleigh's beloved Boulted Bread and Jubala Coffee. This is not your average bagel shop as the chef-driven menu includes cured lox with deviled egg spread.
Locals Oyster Bar: Locals Seafood has delivered high-quality N.C. seafood since 2010, and their first restaurant Locals Oyster Bar boasts a taste of the coastline in the middle of Raleigh. The raw bar focuses on N.C.'s cultivated and wild oysters. Tides, season and weather determine which oysters will be shucking for hungry diners. Also enjoy oyster poutine, smoked fish dip and more.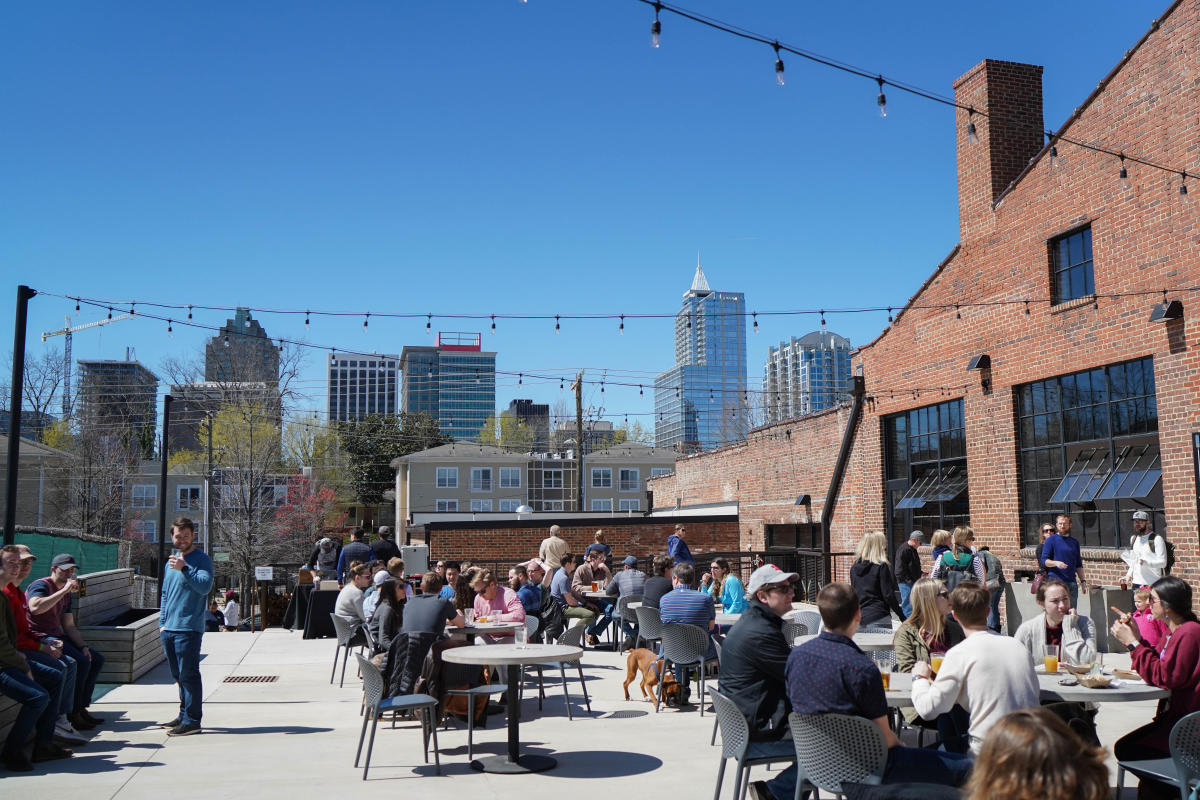 kō•än
Southeast Asian cuisine is celebrated in Cary ]with the opening of kō•än. Under the direction of executive chef Drew Smith, formerly of Raleigh's bu•ku and so•ca, kō•än inspires guests with its humble and tranquil fare composed of small plates, hot pots and inventive bowls inspired by Asian culture and cuisine.
Heirloom Brewshop
A passion for coffee, tea, sake and food combined with a desire to uplift the community are the fabric of downtown Raleigh's newest coffeehouse. Heirloom offers guests a solace from the hustle and bustle of the city at this Asian-inspired sanctuary.
Morgan Street Food Hall and Market
A new lifestyle dining concept; not to be confused with a food court, the establishment features a partnering confluence of local-favorite eateries and restaurants as well as food retailers. The goal is to introduce the concept of cross meal ordering, where different meals are enjoyed in a shared seating area. With a vast expanse of more than 22,000 square feet, Morgan Street Food Hall brings something fun and new to the downtown Raleigh's Warehouse District.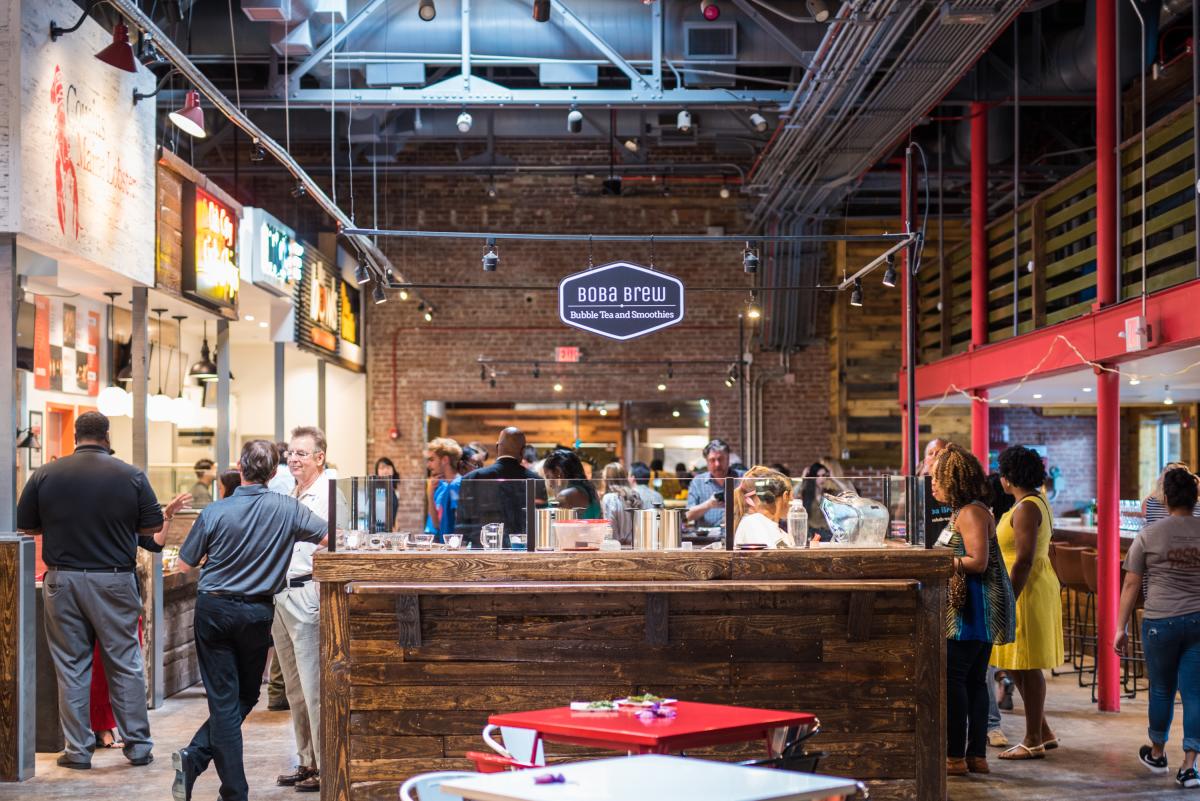 Coming soon
Standard Beer and Food
The creators behind Cary's beloved Bond Brothers Beer Company and beer pop-up Ancillary Fermentation are setting their sights on the former Standard Foods space in the Person Street neighborhood to open Standard Beer and Food. The new space will focus on pub-style beers with a culinary inspiration and casual brewpub bites.
Wyatt's Whole Hog Barbecue
Pitmaster Wyatt Dickson—of Picnic in Durham—will open his second barbecue restaurant (and first solo project) in the capital city. Wyatt's Whole Hog Barbecue will bring his experimental approach to traditional Eastern-style barbecue and also offer ribs, brisket and more. Look for his second restaurant in Raleigh's Gateway Plaza in Fall 2020.
Luang Prabang
Later this year, the owners of the beloved Brewery Bhavana (and sister restaurant Bida Manda) are opening their third concept in Raleigh called Luang Prabang. The restaurant will celebrate their home country of Laos by offering adventurous eats from a traditional charcoal grill and will include a rooftop garden bar on the 9th floor of The Dillon building.
Year of BBQ
With a plate of barbecue in hand, all is right with the world. Pitmasters across the state are converging on Raleigh to make it the BBQ Capital of N.C. this year. Longleaf Swine is graduating from food truck to brick-and-mortar at Transfer Co. Food Hall. Fourth-generation pitmaster and James Beard finalist Sam Jones is opening his second Sam Jones BBQ in downtown Raleigh. Wyatt Dickson will launch Wyatt's Whole Hog Barbecue in Gateway Plaza as an offshoot of his Durham eatery. Midtown Raleigh will be home to Ed Mitchell's new collaboration, The Preserve BBQ. Jason Howard's opening Friendship Barbecue in downtown Raleigh. Champion pitmaster Christopher Prieto is bringing PRIME Barbecue to Knightdale. Shady's, a barbecue bar, recently opened in Garner. 
Noteworthy attractions
June 2017, Men's Health ranked Raleigh one of the "10 Most Adventurous Cities in America," citing the city's greenway system which offers more than 100 miles of trials for running, walking and biking, the city's BMX assets, horse-back riding and water sports as reasons to visit the capital city. Check out the destination's Top 10 Sports & Outdoors Experiences!
Moore Square Renovation
One of four public spaces that was designated by the founders of Raleigh in 1792, downtown Raleigh's Moore Square completed a new master plan that closed the area for approximately one year while the construction was in progress. The $12.5 million renovation included landscaping, construction of a small cafe (Square Burger), a concert area, water feature and more. Ground broke on the renovation in early Nov. 2017, and the Grand Opening Celebration took place on Aug. 3, 2019.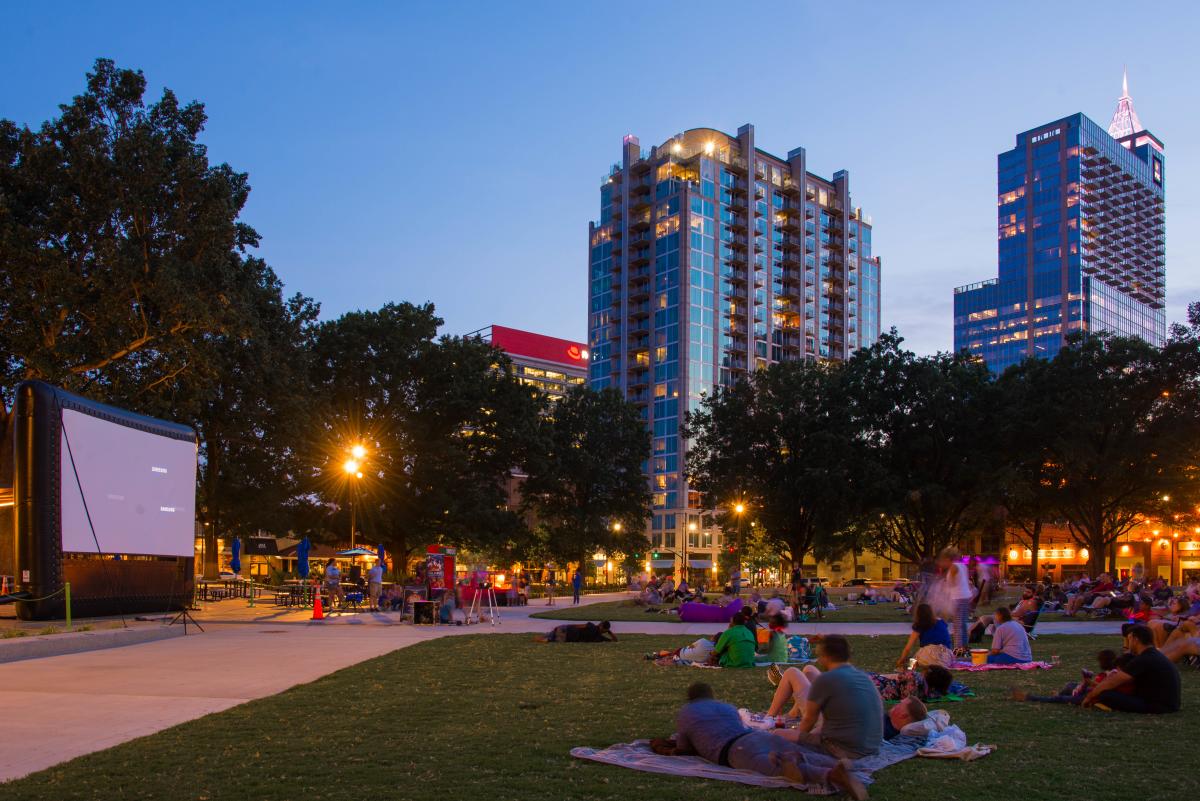 Robertson Millpond Preserve
Transport yourself to a long-ago place and time when you visit Robertson Millpond Preserve in Wendell, an 85-acre refuge for nature lovers, canoeists and kayakers. The area is significant for its rich cultural and environmental history. When you look around, you'll think you are in the Great Dismal Swamp! Paddle on the millpond in non-motorized boat, explore the natural areas and fish in designated areas.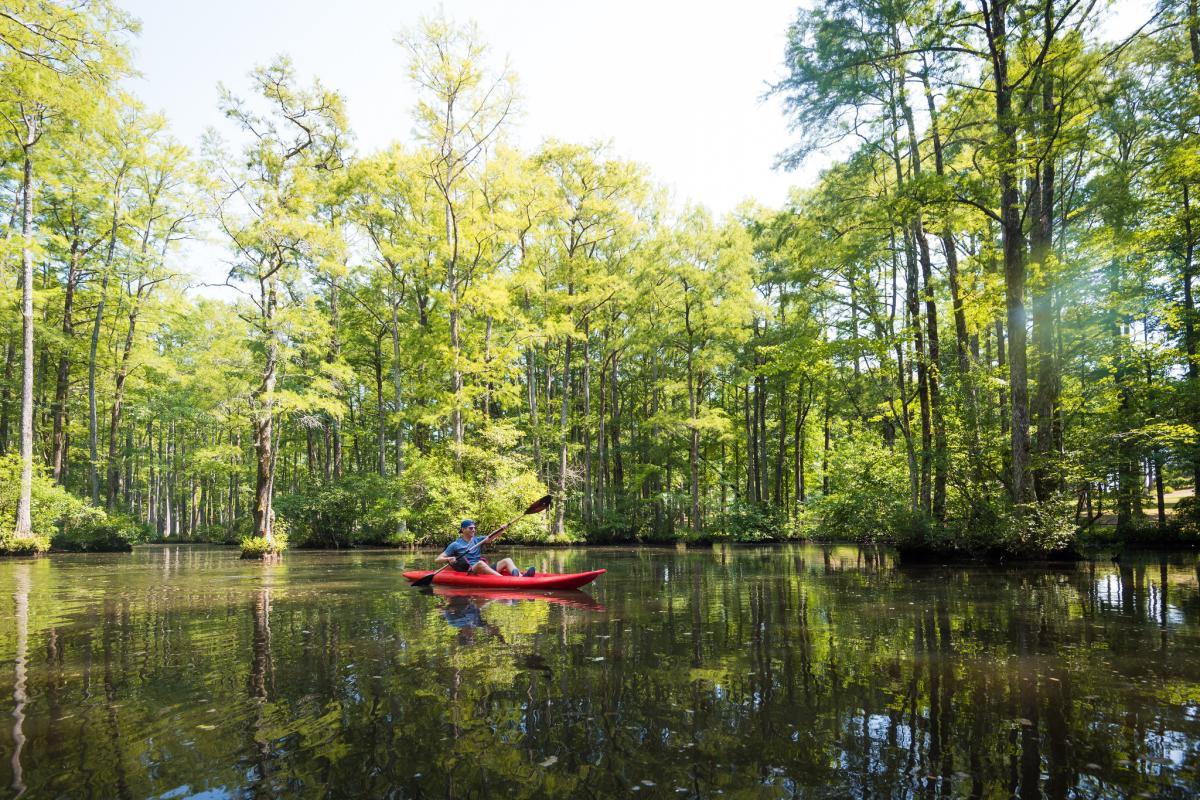 Museum Park at the North Carolina Museum of Art
With more than 160 acres of meadows, woodlands, gardens and creeks, the Museum Park at the North Carolina Museum of Art is the largest museum art park in the country and is now even bigger! An expansion project bringing new contemporary gardens, a promenade connecting the park and galleries, hundreds of new trees and an elliptical lawn overlooking the park's rolling meadow opened Fall 2016.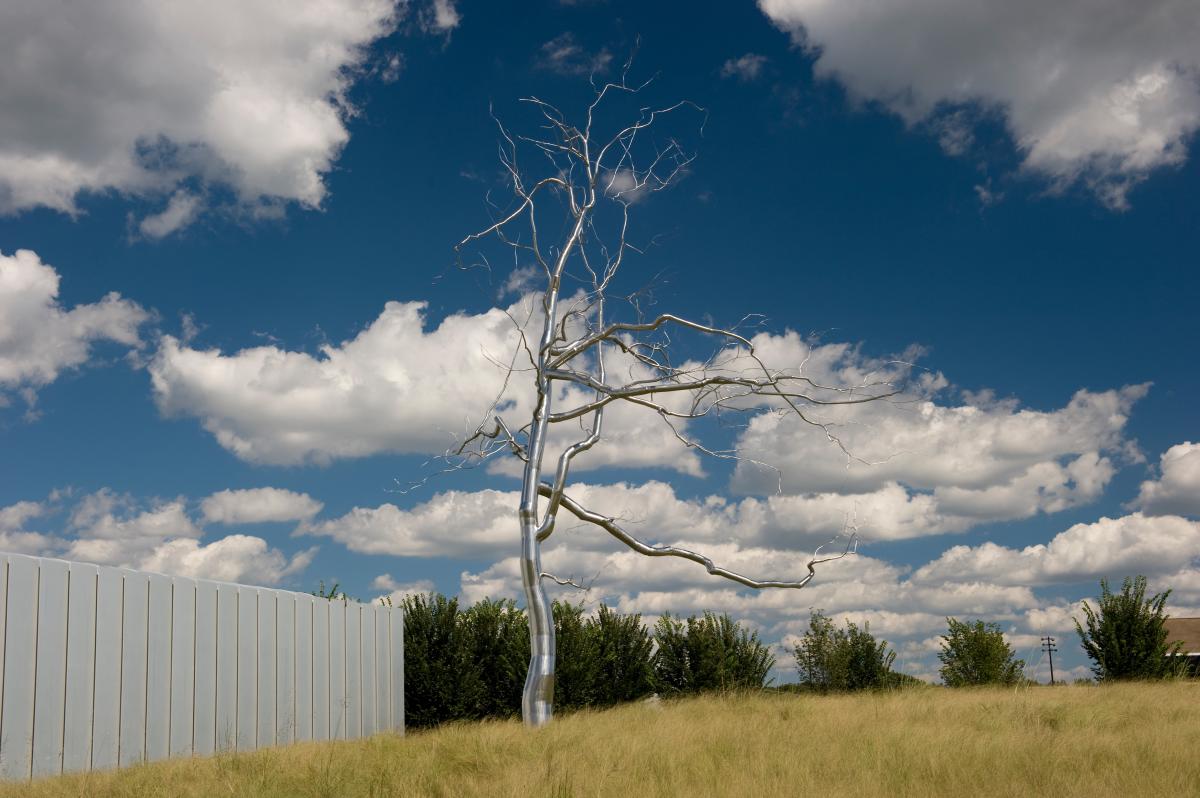 Coming soon
Dorothea Dix Park
In July 2015, the City of Raleigh acquired 308 acres of the Dorothea Dix Campus from the State of North Carolina. The purpose of the City's acquisition of the property is to plan and develop a new destination park—Dorothea Dix Park. A master plan for the park—the city's largest green space—was unanimously approved by Raleigh City Council in Feb. 2019. The master plan proposes the park be transformed through six distinct landscapes, with ideas on how each landscape could be used by visitors (open space, playgrounds, plazas, gardens, performance spaces, public art etc.). Implementation of Phase 1 of the plan, which will begin in early 2020, calls for physical improvements to the park, including restoration of the creek, cemetery enhancements, rehabilitated buildings, a new main entry to the park, a new multi-use path and interim parking. Phase 1 of the plan may take 10-20 years to implement.
Transportation
RDU International Airport currently averages approximately 450 arrivals and departures daily and services more than 11 million passengers annually. RDU provides service to more than 60 other airports via nonstop flights and consistently has the lowest average fare among North Carolina's commercial airports. Delta flies nonstop to Paris daily and American to London Heathrow, also daily. Both airlines recently increased the size of the aircraft on the route adding comfort and additional capacity.
Next on the list? RDU recently added non-stop flights to: Albany, N.Y.; Fort Myers and Jacksonville, Fla.; Montreal, Canada; San Jose, Cali.; Syracuse, N.Y.; and West Palm Beach. RDU is also pursuing international expansion to include flights to China and Mexico.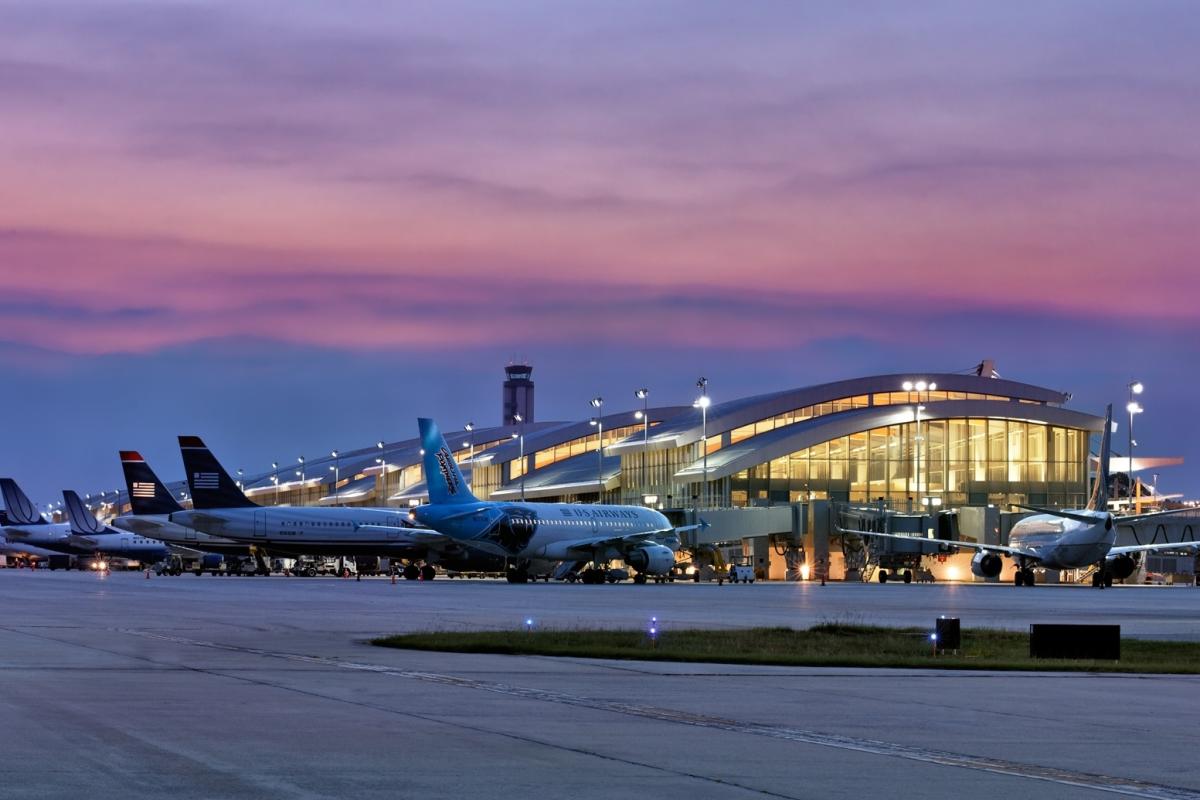 Downtown Raleigh's Warehouse District now houses the new Union Station transportation hub, which opened in July 2018. This major project accommodates longer trains and provides larger platforms, among other improvements. As part of a 10-year strategic Wake County Transit Plan approved by voters in 2016, Union Station not only serves Amtrak passengers, but also act as a multi-modal transit center connecting riders to other forms of transit.
The plan includes the expansion of bus service from 17 to 83 miles, including 20 miles of Bus Rapid Transit-related infrastructure improvements and will complete with the activation of 37 miles of Commuter Rail Transit (CRT) running from Garner to downtown Raleigh, North Carolina State University, Cary, Morrisville and the Research Triangle Park continuing to Durham and will leverage the bus network to connect riders to RDU as well.