What's New in Raleigh, N.C.
The Raleigh area is booming with new visitor experiences, making for great story ideas. Get the rundown on new hotels, culinary and nightlife, noteworthy attractions and more.
Culinary and nightlife
SAAP
SAAP, which means 'delicious' in Laotian, is the newest restaurant from Chef and Laos native Lou Bounsanga, formerly of Bida Manda and Brewery Bhavana. SAAP's menu is divided into small plates, large plates and a wok section for fried rice and noodle dishes. The 2,600-square-foot, 70-seat restaurant includes 10 bar seats, a 10-seat private dining room and 16 seats on the patio overlooking Downtown Cary Park.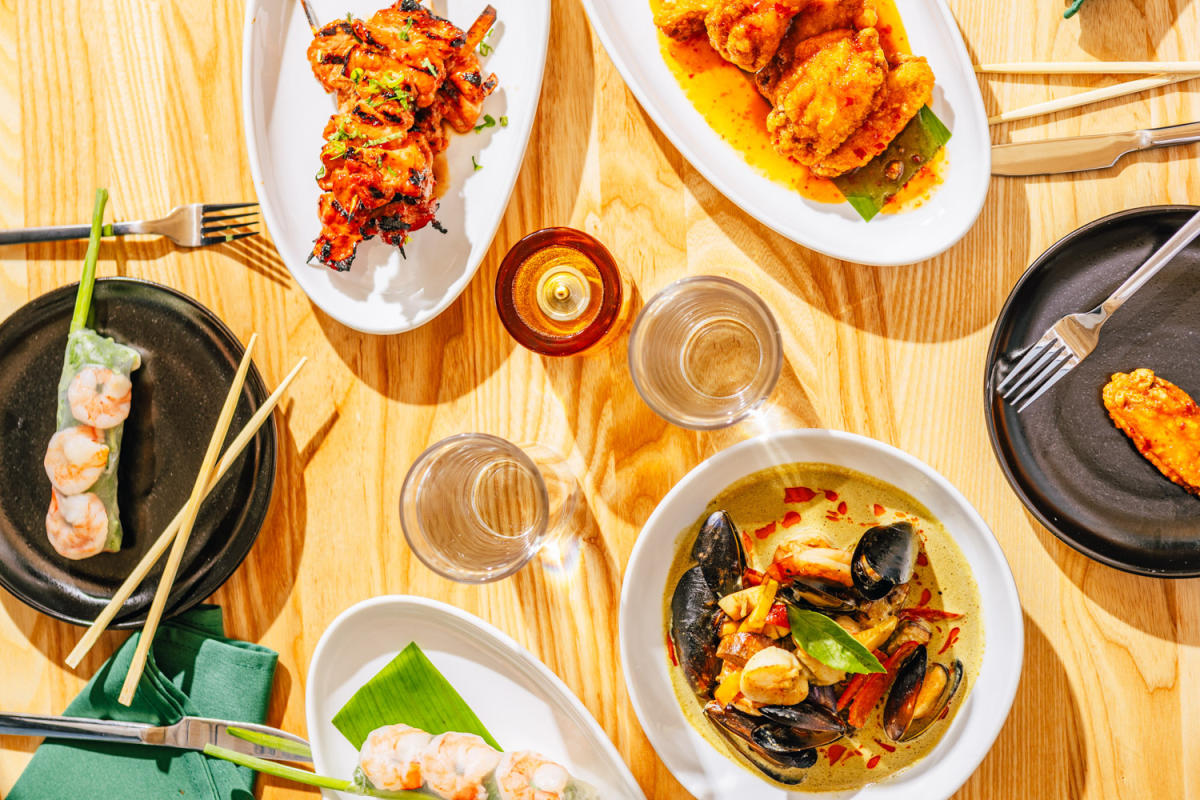 Ajja
Beloved Raleigh Chef Cheetie Kumar and partner Paul Siler opened their much-anticipated new restaurant, Ajja, in the Five Points neighborhood. Kumar's new eatery features an indoor-outdoor area with bright, fresh Mediterranean and Middle Eastern dishes.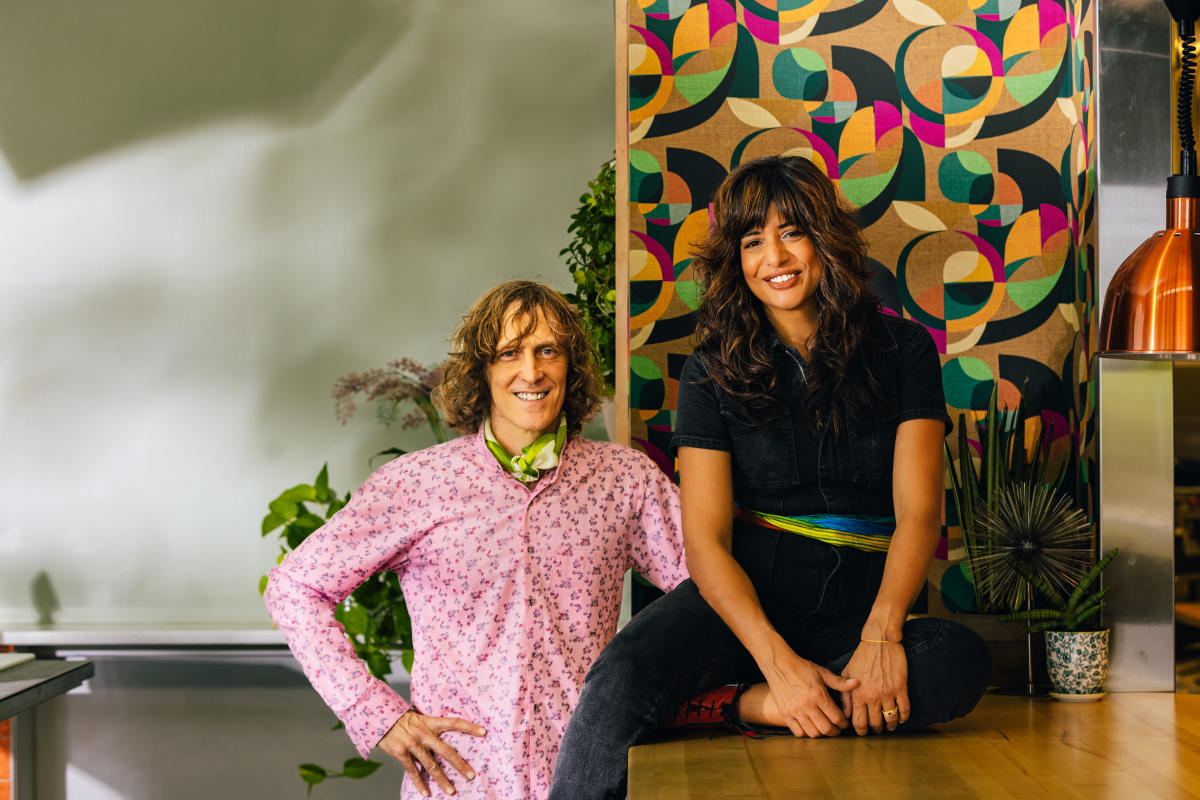 Madre
Fresh and inventive Spanish tapas arrived in Raleigh's Smoky Hollow development in June 2023. Madre is "a celebration of motherly hospitality and the beautiful way of life along the Mediterranean." Madre's interior was beautifully designed by local designer, Bryan Costello, well-known for his collaboration with Heights House Hotel and the NCMA Cafe.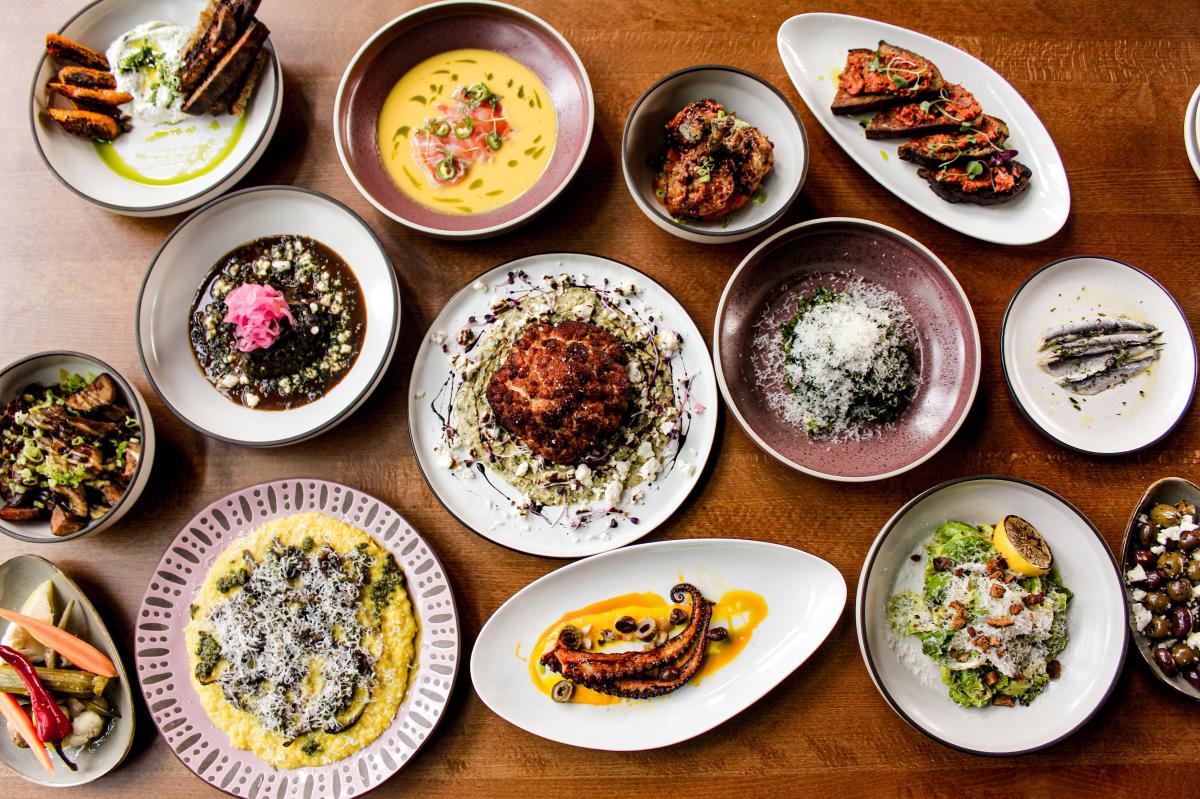 Eastcut Sandwich Bar
Eastcut is the first restaurant to open in Raleigh's new Iron Works development. This delicious sandwich shop, hailing from Durham, specializes in East Coast sandwich culture, with owners from New York and New Jersey. Offerings range from clubs to cheesesteaks to house-roasted turkey and even vegetarian sandwich options. Eastcut Sandwich Bar is on a mission to create a "sandwich utopia" for Raleigh's growing community of transplants and locals alike. 
Chef Michael Lee, M Sushi and M Test Kitchen
Chef Michael Lee is dedicated to high-quality seafood sourced directly from Japan, Korea and the U.S. M Sushi restaurant is a true multicultural experience, bringing traditional Japanese cuisine together with Peruvian and Spanish influences. M Test Kitchen is Michael Lee's culinary experimentation, with Asian-fusion style food including a modern take on Asian-American staples such as beef and broccoli. Michael Lee's restaurants are known for more than great food, guests are welcomed warmly into the space and can enjoy a memorable yet comfortable dining experience. 
Taco Bamba
Chef Victor Albisu's menu at Taco Bamba honors traditional flavors and cooking methods with a selection of classics like chicken tinga, al pastor, carne asada and barbacoa. Still, its most famous dishes diverge from taco tradition. The headliners of the menu are always tacos unique to the specific location. With the Raleigh location being the first outside of the northern Virginia and Maryland area, the menu boasts Raleigh-themed items like the Sir Walter Raleigh torta with Carolina-style beef franks and the Wolfpack poutine. 
Giorgios Hospitality Group
Giorgios Bakatsias, one of North Carolina's most prolific restaurateurs and James Beard Foundation nominee for Outstanding Restauranteur, brought three new concepts to the Raleigh area in 2023:​
Las Ramblas: A Spanish tapas bar named for the famed "Las Ramblas" boulevard in Barcelona, Spain, where the restaurants, cafes and markets contribute to one of Europe's most vibrant and delicious destinations.
Giorgio Pizza Bar: Pizzeria and bar serving signature crispy, thin-crust sourdough pizzas, as well as a variety of other pizza styles, plus seasonal vegetable side dishes and handmade pasta specials, alongside Italian wines and craft cocktails.
East End Bistrot: An upscale French steakhouse with a strong house butcher program boasting an extensive local raw bar and seafood program, exquisite vegetable dishes, a deep wine cellar, classic cocktails and a private club.


Nightlife
Cuya Cocktail Bar: A cocktail bar and music garden perched in the middle of Glenwood South and the sister bar to Cortez, known for partner and acclaimed chef Oscar Diaz.
Fox's Liquor Bar: James Beard Foundation 2019 "Outstanding Chef" award winner Ashley Christensen has re-opened the iconic Fox's Liquor Bar after a three-year hiatus. 
Year of BBQ
With a plate of barbecue in hand, all is right with the world! Pitmasters across the state are converging on Raleigh to make it the BBQ Capital of N.C. Longleaf Swine, the beloved BBQ food truck named for the state's signature pine, opened its first brick-and-mortar in downtown Raleigh's historic Oakwood neighborhood. The BBQ Lab in North Hills is now slinging 'cue from scientists Jerry Stephenson and Roxanne Marley, who have over 40 Kansas City Barbecue Society Championship awards. Others opened in recent years include Sam Jones BBQ in downtown Raleigh, champion pitmaster Christopher Prieto's Prime Barbecue in Knightdale and Shady's, a barbecue bar in Garner. Now open: Midwood Smokehouse, a wildly popular Charlotte-based barbecue joint known for its all-hickory-smoked 'cue that draws influence from Texas, the Carolinas and beyond, is now open in Raleigh's Smoky Hollow District. 
Superica
Founded by celebrity Chef/Owner Ford Fry, Superica brings Austin-style Tex-Mex to each of its unique locations. A combination of 1950s Tex-Mex and the wood grill has taken the food to another level by way of fajitas and more. An "evolved Tex-Mex menu" includes the classics: tacos, nachos, tamales and enchiladas, plus more intricate dishes such as wood-grilled fajitas and shrimp tacos always served with just-made flour tortillas, all while paying homage to the traditions and recipes that have been a part of the Texas culture for decades.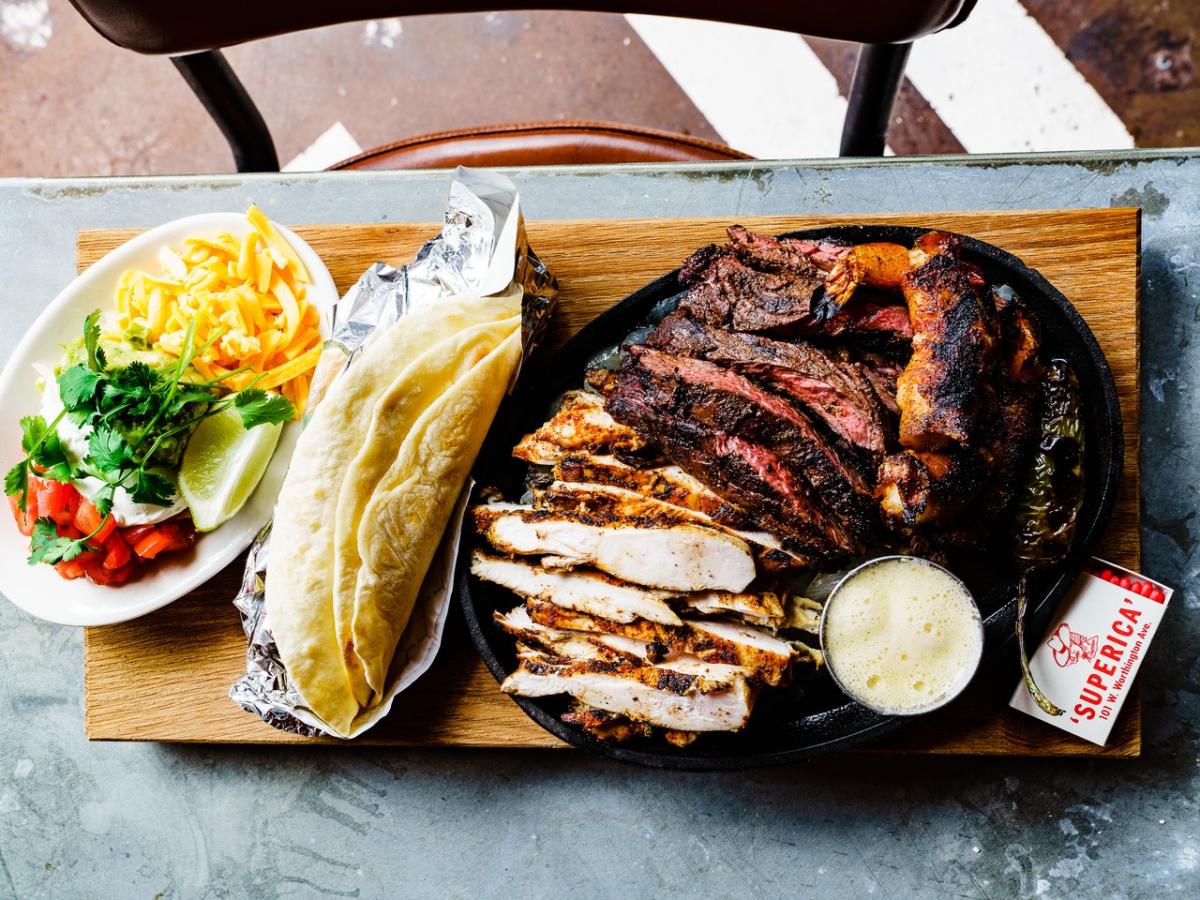 Little Blue Bakehouse 
Raleigh's first dessert and sweet treat food hall, Little Blue Bakehouse, opened in Summer 2022. Its mission: Be a production and retail space for local bakers, pastry chefs and dessert makers who do not yet have their brick-and-mortar shop. Currently, the Bakehouse is inhabited by an all-female-owned lineup, including Little Blue Macaroon (macaroons), Bold Batch Creamery (ice cream), Bites of Sam (cookies), Sunny Bakes (cakes) and Boozie Bakes (wine and alcohol-infused cakes and cupcakes). 
The Parlor at Heights House
The Parlor at Heights House has a meticulously curated menu composed of Italian-influenced craft cocktails, an all-Italian wine list and local beers – all in an effort to reflect and honor the Italianate style of this 1858 historic mansion. Charcuterie plates are also available. Upon arrival, Heights House Hotel welcomes guests to enter through the main entrance and order from the bar in the Parlor, and then explore this historic home's common spaces – including the parlor, drawing room, dining room, library and lower lounge – as well the two front terraces and fire pit on the front lawn for seating.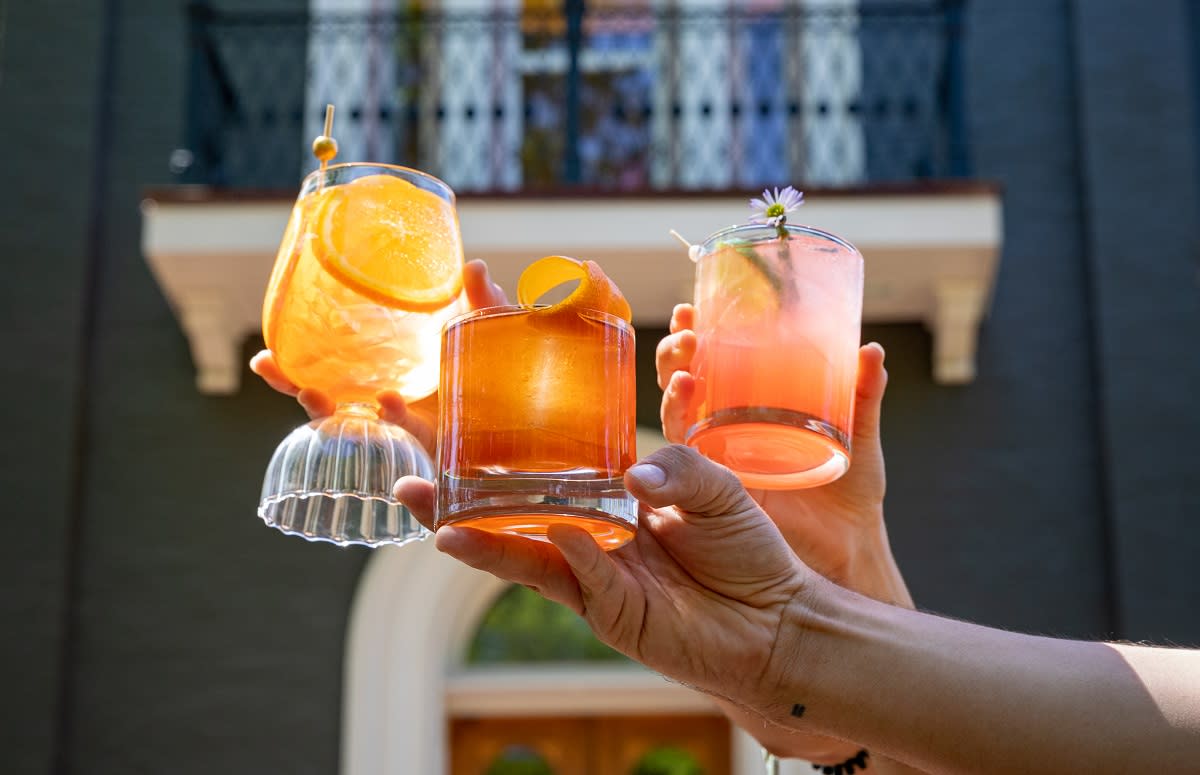 Cheeni Indian Food Emporium
Cheeni serves classic tiffin, the Indian word for "snacks", such as filter coffee imported from India, masala chai reminiscent of bustling street stalls and Indian Street Style toast, more commonly known as "chili cheese toast." ​Puffs, made for vegans and meat-eaters alike, are served daily. Daal chawal, or Indian lentils and rice, is often offered as a quick, on-the-go meal. In addition to tiffin, American grab-and-go is also available, with options such as açaí bowls, a toast bar, soup du jour, smoothies and sugar and spice cookies.
Bright Spot Donuts
A donut and coffee shop from the same team behind Benchwarmers Bagels (named one of America's best new restaurants in 2019 by Bon Appétit) in Raleigh's Five Points neighborhood. With a strong reverence for North Carolina classics like Krispy Kreme, the coast's Britt's Donuts and the sourdough version from Asheville's Hole Doughnuts, Bright Spot has brought to life The Carolina Doughnut.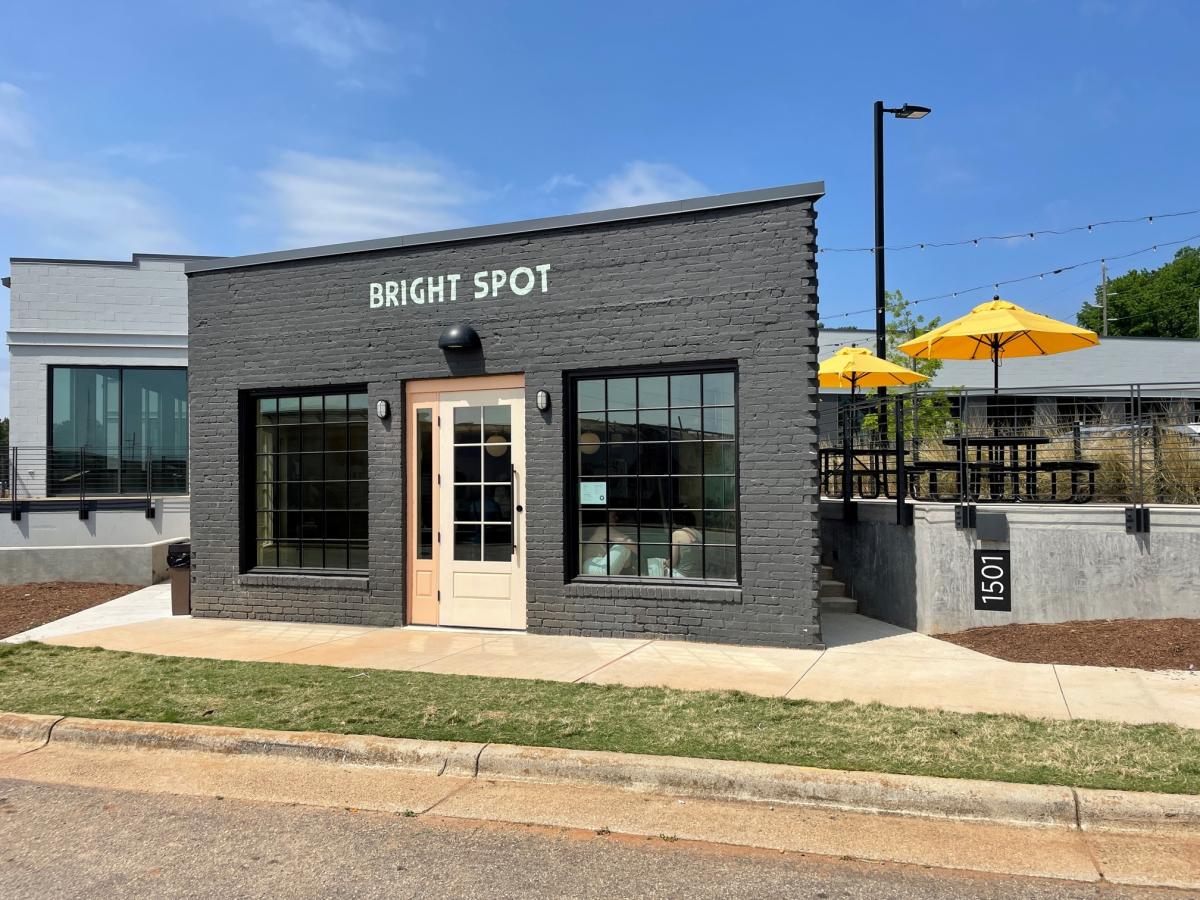 A'Verde Cocina and Tequila Library
Katsuji Tanabe—a renowned chef and three-time alum of Bravo TV's hit competition series Top Chef—has opened restaurants stretching from Los Angeles and Las Vegas to Chicago and New York City. Tanabe relocated to Raleigh in late 2019, right before the pandemic shut down restaurants. A'Verde Cocina and Tequila Library pays homage to Tanabe's roots in Mexico City, featuring ingredients found locally in the Raleigh area. A menu that offers a variety of the chef's favorite dishes, from cornbread and refried beans to pork shanks, octopus tacos and vegetable-forward offerings, A'Verde is now open in Cary.
Coming soon
La Terrazza
Samad Hachby of Mulino Italian Kitchen & Bar will open a terrace dining concept at The Dillion in Raleigh's booming Warehouse District in 2023. The restaurant will focus on southern Italian and Mediterranean offerings, accompanied by a beautiful view of the city. 
Figulina: Pasta and Provisions
The most recent chef de cuisine of Poole's Diner, David Ellis, will open his first restaurant in 2024. Figulina: Pasta and Provisions is an Italian concept with an emphasis on fresh hand-made pasta while utilizing local ingredients that add a Southern flair. The restaurant will also include a small market of take-home prepared foods, cookbooks and more. 
Gussie's
A fresh version of the old concept of a neighborhood bar from North South Hospitality group. This "third place" hotspot will provide a comfortable, lounge-like space for the community with a grab-and-go retail shop, outdoor patio seating, and bar area for unfussy drinks and chef-driven sharable bites.
Brodeto
Acclaimed James Beard-nominated chef Scott Crawford will open his latest venture in Raleigh Iron Works with a menu inspired by his trips to the Adriatic region. Brodeto is a Croatian-Italian eatery featuring the restaurant's namesake dish, a traditional fish stew with a rich tomato-wine broth.
Little Rey
Atlanta-based celebrity chef and James Beard semi-finalist Ford Fry plans to open a new location for his taco brand Little Rey in Raleigh Iron Works in 2024. Centered around "al-carbon" wood-roasted cooking, the restaurant will boast popular Tex-Mex dishes like pollo al carbon, charcoal-roasted whole chickens, traditional street-style tacos and more. 
Accommodation news
New hotels
The Westin Raleigh-Durham Airport
The 236-room hotel—opened in late April 2023—is just the second location of the Westin luxury brand from Marriott to open in the Tar Heel State, and the first in the Raleigh area (24-hour room service and a rooftop pool? Yes and yes!). James Beard Award-winning chef Bradford Thompson was brought on by CMC Hotels—the Cary, N.C.-based, family-run hotelier—to develop the menu for Il Falò, an upscale restaurant offering wood-fired Italian cuisine in a gorgeous, modern dining room. Thompson was awarded the title of Best Chef: Southwest in 2006 by the Beard Foundation for his work at The Phoenician, a luxury hotel in Scottsdale, Arizona. This property is an excellent option for business and leisure travelers alike looking for a comfortable and luxurious stay near RDU International Airport.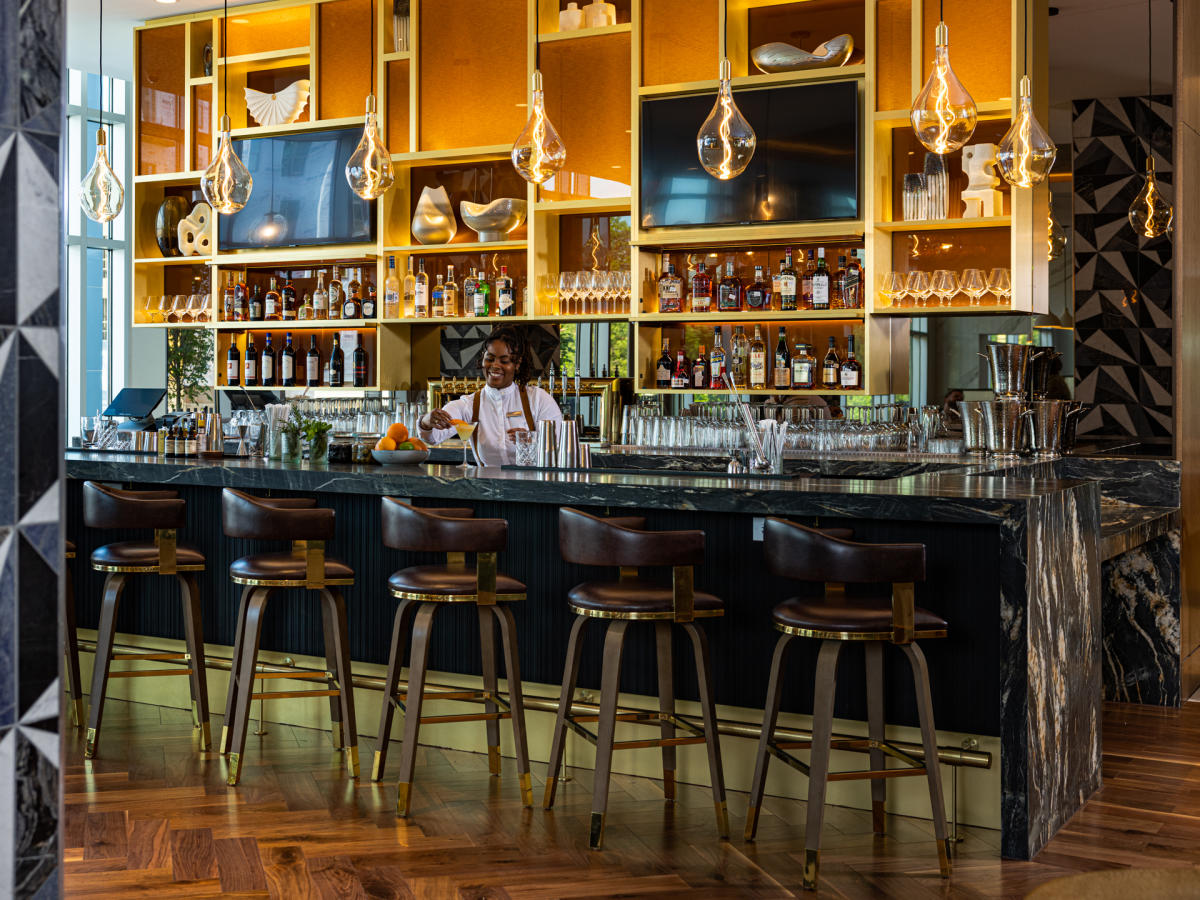 Coming soon
Oberlin Hotel is the first hotel from the Curio Collection by Hilton Hotel in the Raleigh area. The hotel will be situated in the heart of the Village District and will have 153 guest rooms (including presidential suites), a high-end restaurant, a rooftop bar and a courtyard for the hotel guests and residents to enjoy. Construction will begin in 2023, spearheaded by Winston-Salem-based Quality Oil Company LLC. The inspiration for the hotel's decor is to honor the black history of the neighborhood with artwork and descriptions of notable black figures who were influential in the construction of the area and Raleigh as a whole. 
The Gables is an old motor lodge in downtown Raleigh that's being renovated into a boutique motel by Raleigh native and Grammy-nominated folk singer Tift Merrit and Daniel Robinson (who developed the Durham Hotel). Construction is slated to begin in 2023 and will have a mid-century modern vibe with 17 guest rooms and a neighborhood bar and lounge. 
Noteworthy attractions
There's no shortage of ways to find peaceful escapes to explore the outdoors in the City of Oaks. Use any of the Raleigh area's 180 miles of greenways—many of them connecting to attractions and letting you travel all over the destination—or numerous other miles of trails traversing through parks, and you'll find runners getting in workouts, cyclists out for leisurely rides, parents pushing strollers and people of all ages soaking up the fresh air. Check out the destination's Top 10 Sports & Outdoors Experiences!
Downtown Cary Park
First proposed in 2001, the Town of Cary City Council approved the master plan for Downtown Cary Park in March 2019. The new park offers an iconic, seven-acre public gathering space including food and beverage facilities, interactive water features, a great lawn and an outdoor entertainment pavilion. Construction of the park broke ground in the summer 2021 and opened to the public in November 2023.
North Carolina Freedom Park
A long-planned park aiming to honor the African American struggle for freedom and liberty for all broke ground in late 2020, just a few blocks from the North Carolina State Capitol. The park includes phrases and quotes from famous Black North Carolinians engraved throughout the space, and a large sculpture in the middle of the park shines a light into the night sky—the Beacon of Freedom—to reflect the fire for freedom. Designed by the internationally known late architect Phil Freelon, the park opened in August 2023. 
The Rialto Theater
Raleigh's oldest movie theater has been recently renovated and reopened to the public in 2023. Originally built in 1942 in the Five Points neighborhood, this classic and historic theater features live music, comedy acts, showings of foreign and independent films as well as the Rocky Horror Picture Show every third Friday at midnight. 
Liberation Station Bookstore
Starting in 2019 as a pop-up store, this Black-owned children's bookstore opened its first brick-and-mortar location in downtown Raleigh in June 2023. Owner Victoria Scott-Miller developed Liberation Station Bookstore with her family after struggling to find children's books with characters that looked like them. Scott-Miller is also a children's book author after the North Carolina Museum of Art commissioned a book by Scott-Miller in 2022.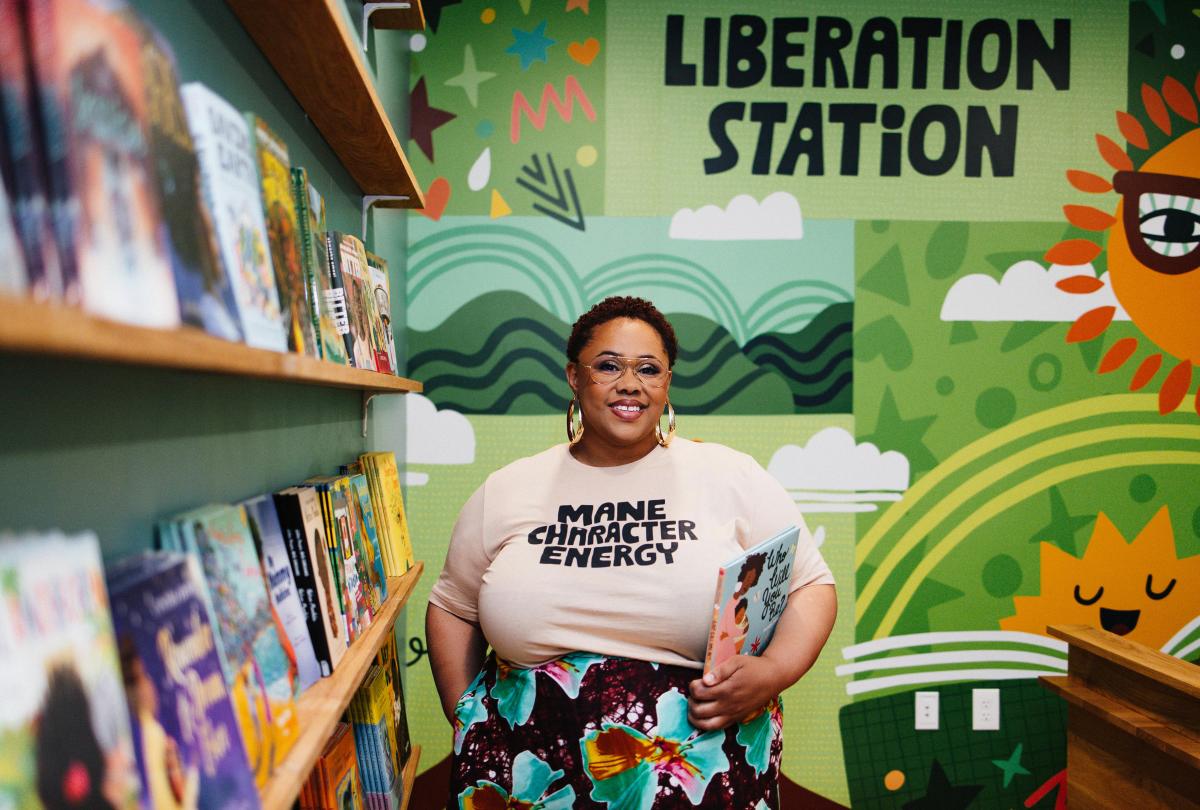 Fenton Mixed-Use Development 
Fenton is a mixed-use development located in Cary near WakeMed Soccer Park off Cary Towne Blvd. The $850-million project is expected to include one million square feet of office space, 444,000 square feet of retail space, more than 800 multi-family housing units, a high-end hotel and more. Tenants include Colletta Italian Food & Wine, Carriage House Coffee, CRU Food & Wine Bar, Dram & Draught (cocktail bar), Honeysuckle Gelato, M Sushi (Michael Lee), Superica (Tex-Mex from chef Ford Fry) and more. Other tenants already announced are Scott Crawford's Crawford Brothers Steakhouse, slated to open in 2024. The total development may take five to eight years to complete, although many retailers and restauranteurs began opening their doors in May 2022.  
North Carolina Museum of Art Reimagined People's Collection 
The NCMA's People's Collection is the museum's permanent collection of art; with over 200 new pieces added in 2022, the museum curators completely redesigned the layout of the museum. The People's Collection gets its namesake from its status as a free, public museum. The reimagined People's Collection, in addition to the new, innovative flow and story of the museum and its contents, includes multiple accessibility upgrades. Upgrades include interactive digital versions of pieces so guests can touch, learn and zoom in on the art. The museum also now features bilingual descriptors of each section and theme, presented in English and Spanish. The museum also boasts the largest museum art park in the country. Museum Park's 160+ acres of meadows, woodlands, and creeks expanded a few years ago, adding contemporary gardens, a promenade connecting the park and galleries, hundreds of new trees and an elliptical lawn overlooking the park's rolling meadow. The vast trail system is designed for walking, jogging, hiking and cycling. Explore more than 30 works of art surrounding the outside of the museum and along the trails and greenway paths. Don't miss the Rodin Garden and the trio of Gyre rings.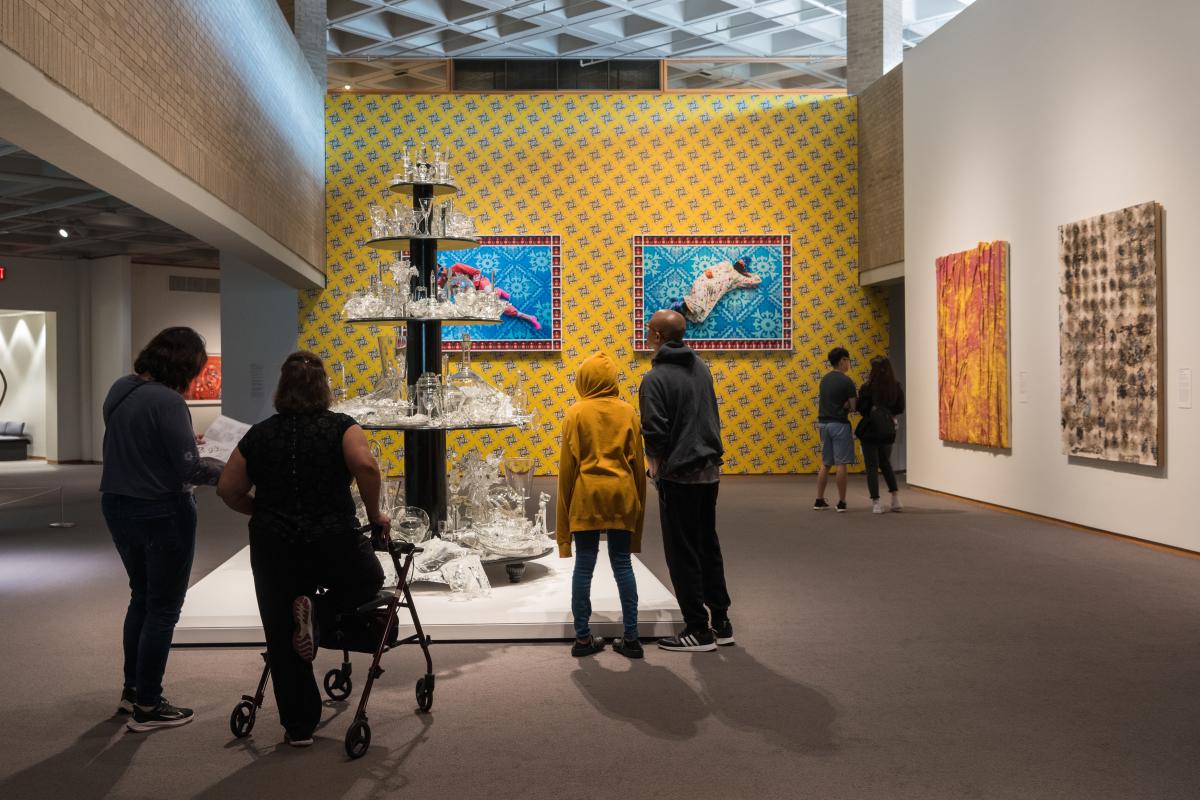 Smoky Hollow
This mixed-use urban district is the "northern gateway" to downtown Raleigh, featuring several new local shops and restaurants, including a new Milklab location; New Anthem Beer Project, a Wilmington-based brewery; Madre, a tapas place from Happy + Hale founder Tyler Helikson; and The Crunkleton, a third location of the classic cocktail bar.
John Chavis Memorial Park and Community Center
Named for early 19th-century free Black preacher and teacher of all races John Chavis (ca. 1762-1838), the 37-acre City of Raleigh park was opened as a recreational spot for the city's African American residents during segregation. It was dedicated in 1938, and the circa-1923 carousel still can be ridden. After undergoing a multimillion-dollar renovation, the park reopened in 2021 and now includes an updated community center, fitness room, gym, playground and interactive water feature.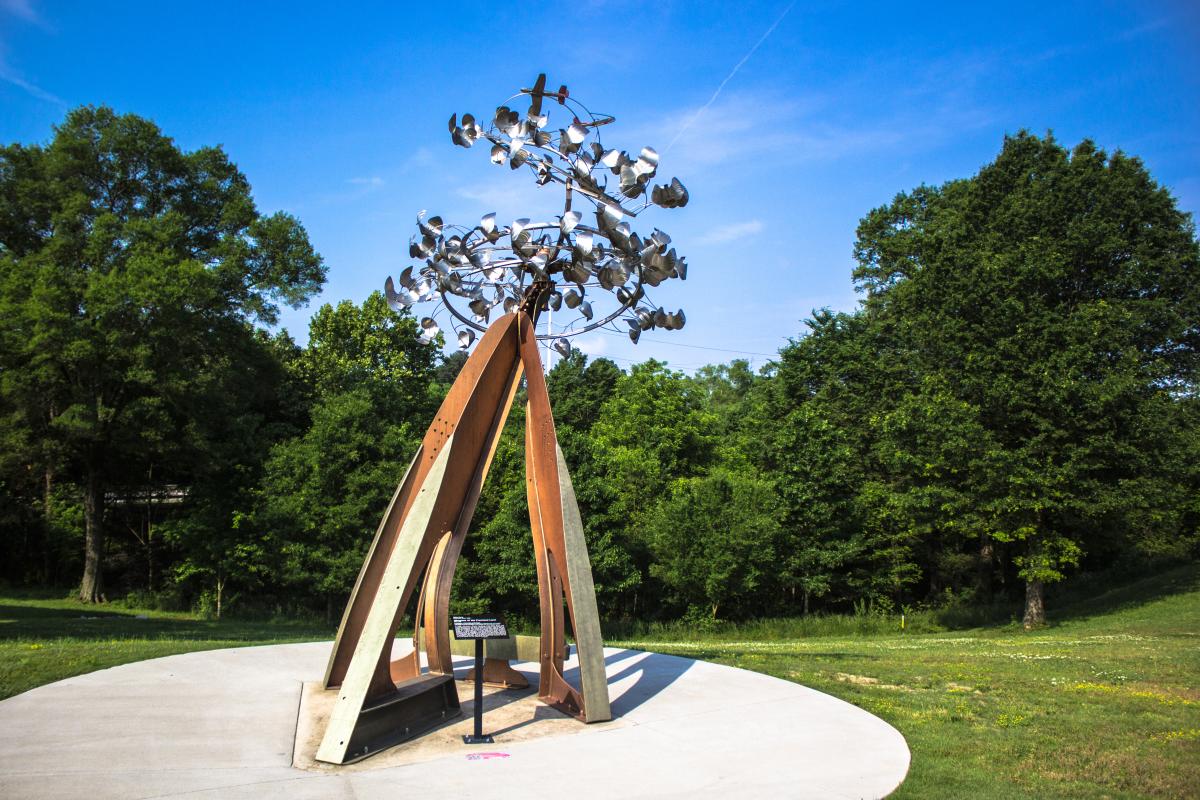 Coming soon
Swing Racquet + Paddle
Swing is slated to open in Raleigh in 2024, and it will be the world's largest multi-racquet and paddle "Sportstainment" facility. The 45-acre project will feature more than 70 different courts for various racquet and paddle sports, an on-site restaurant and a major presence from Wilson Sporting Goods, which will operate a retail space and research lab + development hub. 
Raleigh Iron Works
This historic industrial site outside of downtown will house offices, residential units, retail shops and restaurants, slated to open in late 2023. Confirmed vendors will include a third location for Ponysaurus Brewing, Durham-based Eastcut Sandwich Bar's second location and Andia's Ice Cream. Bond Brothers Brewing will open NOCO in the adjacent Salvage Yard development in 2024, joining the newest Triangle Rock Club as anchor tenants.
"Dueling Dinosaurs" Exhibit (at the North Carolina Museum of Natural Sciences)
An exhibit 67 million years in the making will feature what's thought to be the only 100% complete skeleton of a Tyrannosaurus rex in the world (plus a Triceratops skeleton, among the most complete ever found). An entire new lab—opening in early 2024—is being built for this exhibit, and visitors can get up close and personal with the fossils and meet some of the scientific team as they uncover long-buried secrets. The TODAY Show recently looked at how those dinos were discovered in a recent video piece you can see here! 
Dorothea Dix Park
In July 2015, the City of Raleigh acquired 308 acres of the Dorothea Dix Campus from the State of North Carolina. The City's acquisition of the property is to plan and develop a new destination park—Dorothea Dix Park. A master plan for the park—the city's largest green space—was unanimously approved by the Raleigh City Council in Feb. 2019. The master plan proposes the park be transformed through six distinct landscapes, with ideas on how each landscape could be used by visitors (open space, playgrounds, plazas, gardens, performance spaces, public art etc.). Implementation of Phase 1 of the plan, which began in late 2020, calls for physical improvements to the park, including creek restoration, cemetery enhancements, rehabilitated buildings, a new main entry to the park, a new multi-use path and interim parking. Phase 1 of the plan may take 10-20 years to implement.
This year, the Gipson Play Plaza—named for generous Raleighite donors Tom and Pat Gipson and focused on providing a space to play for visitors of all ages—will break ground as one of the main entrances to the park, acting as a central gateway connection to the rest of downtown Raleigh. The 18-acre area will receive new landscaping, fountains, gardens, a waterfall, an amphitheater, picnic grounds, a civic plaza and a playground with climbing towers, a sand bowl, swings and much more. The project broke ground in 2022. Construction is expected to last two years. 
RUS Bus Project 
Raleigh's Union Station, an incredible train station and transportation hub that opened in 2018, has begun construction on the Raleigh Union Station Bus Facility, a multimodal transit hub. The mixed-use development incorporates existing warehouse district facades to preserve the area's history and character. Expected to be completed in 2025, RUS Bus will provide the community with unparalleled access to major transportation routes and networks throughout the local and regional area. Beyond train and bus access, the facility will include pedestrian and bicycle enhancements, including a new pedestrian bridge and infrastructure to support a future Bus Rapid Transit station. The facility will house 500,000 square feet of mixed-use space, including retail, multi-family housing, including 10% affordable housing and hotel rooms. 
Transportation
RDU International Airport currently averages approximately 400 arrivals and departures daily and services more than 11 million passengers annually. RDU provides service to nearly 60 other airports via nonstop flights and consistently has the lowest average fare among North Carolina's commercial airports.
Air France has resumed the nonstop route to Paris and American restarted its direct flight to London Heathrow. Since 2019, both airlines have increased the aircraft size on the route, adding comfort and capacity. 
RDU continues pursuing international expansion, including its newest additions: Montreal, Canada on Air Canada; Reykjavik, Iceland on Icelandair; Nassau, The Bahamas on Bahamasair; and Frankfurt, Germany on Lufthansa beginning in June 2024. 
Coming soon, Grove Bay Crawford, a collaboration between Grove Hospitality and Raleigh's Crawford Hospitality, will open three concepts in Terminal 2 late next year. Casual dining bar Crawford Genuine will be located in Concourse C. It will be run by five-time James Beard award nominee Scott Crawford. A second concept, Carolina Craft, will be an open-air kiosk serving craft beer, cocktails and light bites. Wake Forest-based Black & White Coffee Roasters will join the marketplace in Terminal 2. These local businesses will join other anchors already in the airport, including Lonerider, Raleigh Brewing Taproom and La Farm Bakery Café.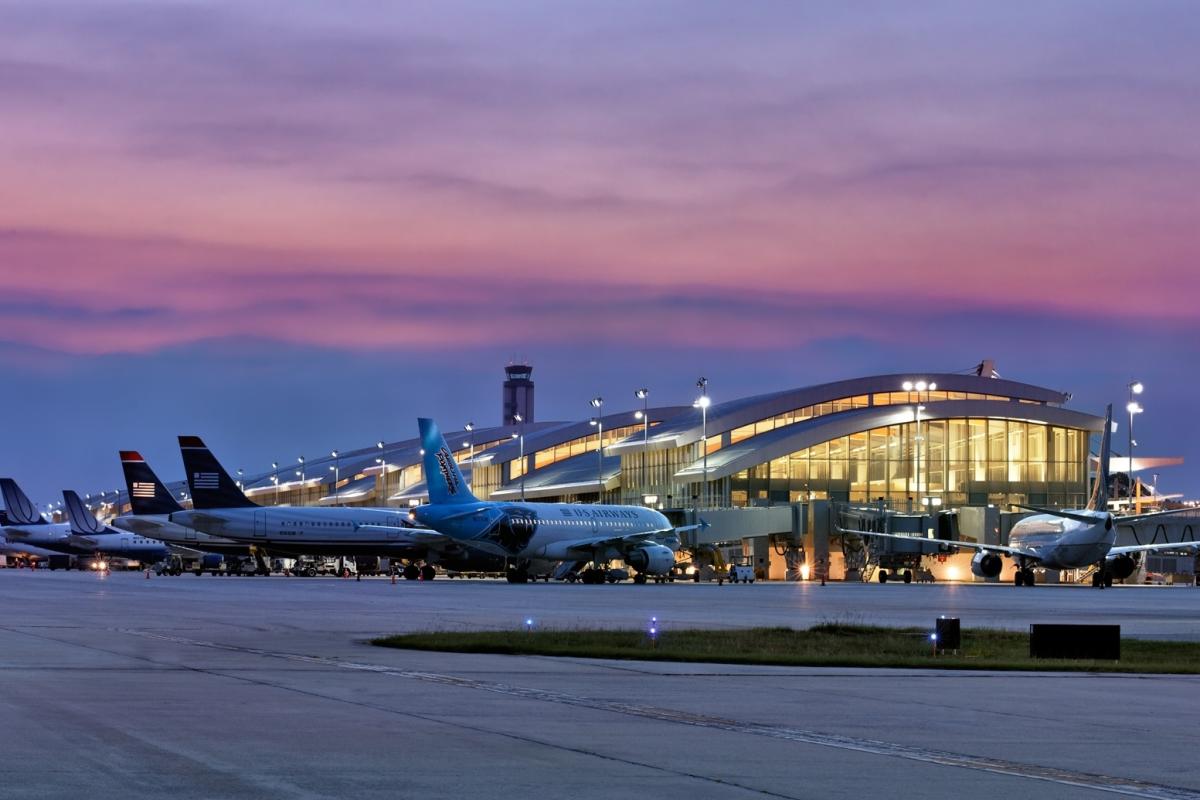 Downtown Raleigh's Warehouse District now houses the new Union Station transportation hub, which opened in July 2018. This major project accommodates longer trains and provides larger platforms, among other improvements. As part of a 10-year strategic Wake County Transit Plan approved by voters in 2016, Union Station serves Amtrak passengers and acts as a multi-modal transit center connecting riders to other forms of transit.
The plan includes the expansion of bus service from 17 to 83 miles, including 20 miles of Bus Rapid Transit-related infrastructure improvements and will be complete with the activation of 37 miles of Commuter Rail Transit (CRT) running from Garner to downtown Raleigh, North Carolina State University, Cary, Morrisville and the Research Triangle Park continuing to Durham and will leverage the bus network to connect riders to RDU as well.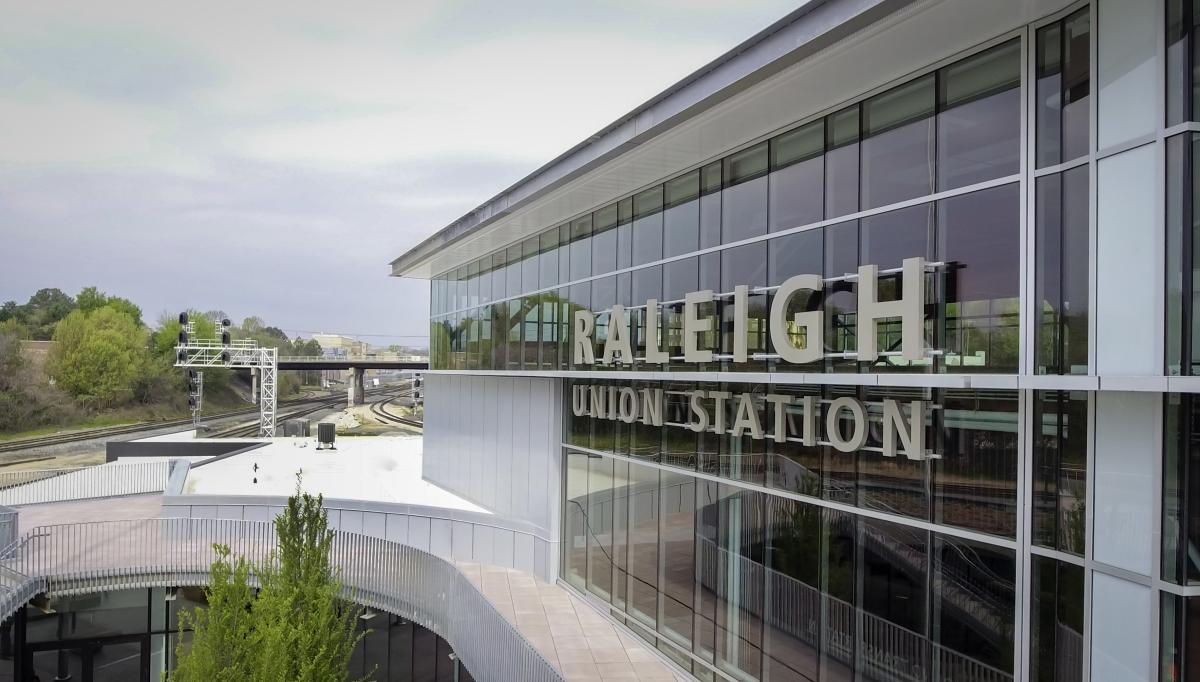 SAAP photo by Baxter Miller; Cheeni Indian Food Emporium photo courtesy of Cheeni Food Emporium; Bright Spot Donuts photo by Anna Routh Barzin; The Parlor at Heights House Hotel photo by Forrest Mason; Las Ramblas photo by Forrest Mason.