Tour a Chocolate Lover's Paradise in Raleigh, N.C.
Videri Chocolate Factory is truly a chocolate lover's paradise! Housed in the historic downtown Raleigh Depot building in the Warehouse District, Videri Chocolate Factory is crafting chocolate in the heart of the City of Oaks. (Tip: Take advantage of the free parking for Depot customers when you plan on visiting the factory.)
Videri Chocolate Factory offers guests a true bean-to-bar experience with self-guided tours available any time. Upon entering, look for the posted signs throughout the factory so you can easily read your way through the whole chocolate-making process.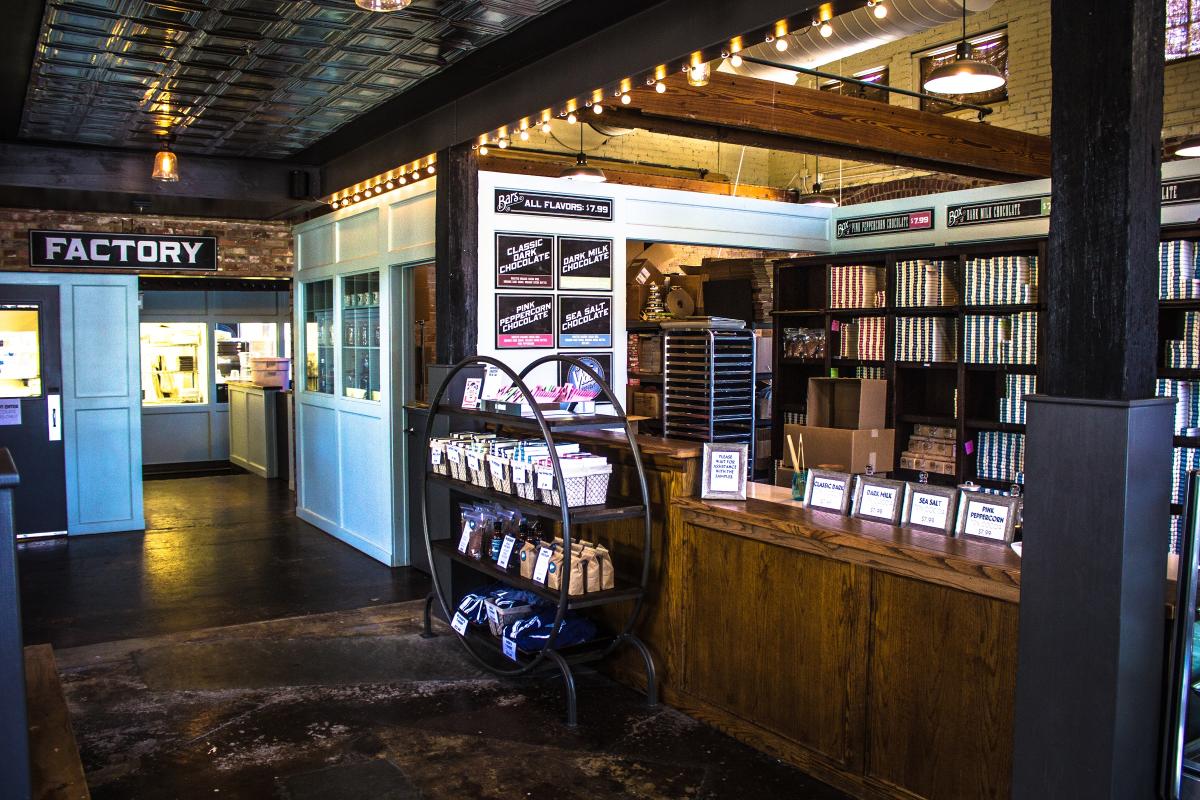 The story of Videri Chocolate Factory's bean-to-bar chocolate begins on a handful of lush cacao plantations located throughout Central and South America. Learn how these beans are then carefully roasted here and poured into a winnowing machine, to separate the husk from the nibs. Then, watch one of the most fascinating steps in the chocolate-making process, grinding and conching, where the cocoa nibs are ground in stone grinders for 24 to 36 hours. During this time, cocoa butter is pulverized out of the nibs, and the mixture begins to liquefy. Finally, the chocolate is tempered and poured into molds.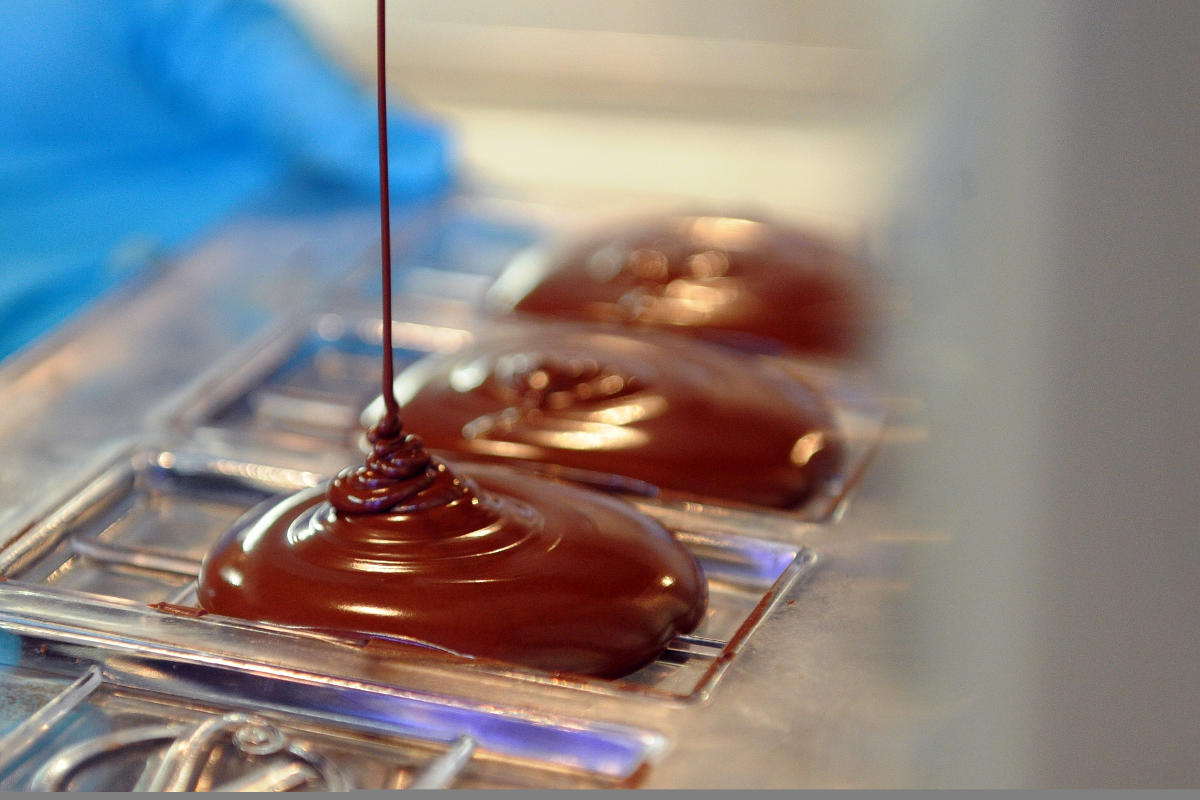 After learning about the chocolate-making process, head over the retail counter to sample a few of Videri Chocolate Factory's classic bars. Samples typically include their classic dark chocolate, dark chocolate with sea salt and dark milk chocolate. Pick your favorites and purchase a few bars to take home with you!
Continue to take in the chocolate aromas and head over to the coffee bar for a cup of coffee or hot cocoa tea. The mocha is made with Videri chocolate and pairs perfectly with a delicious baked good crafted by nearby Yellow Dog Bread Company. The frozen hot chocolate is a favorite in the summer and is best enjoyed on Videri Chocolate Factory's outdoor patio.